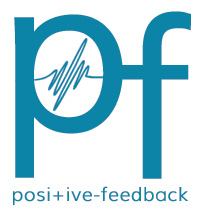 You are reading the older HTML site
Positive Feedback ISSUE 57
september/october 2011
Music Reviews Featuring Releases by PentaTone, Linn, 2L, Yarlung, LSO Live, and Telarc
by Karl Lozier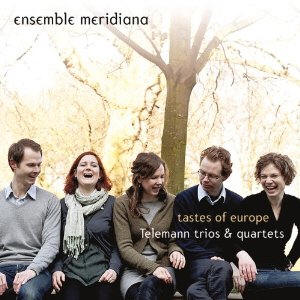 Tastes of Europe, Telemann trios and quartets. Performers: Ensemble Meridian. Linn Records Hybrid Multichannel SACD CKD368
I admit that Telemann is my favorite composer of the really old time (Baroque Period) music. Yes, Vivaldi may be better known and popular nowadays but a few centuries ago it was a very different story. Telemann was more popular by far than Vivaldi ever was. How can that be? Probably a major factor is the undeniable popularity of and widely promoted, "Four Seasons" by Vivaldi and often played by large modern day orchestras. The title of this outstanding release is a quote from Johann Adolph Scheibe, Tastes of Europe. "Good German hard work, Italian gallantry and French fire together do the best."
Seems like there is often a greater variety of choices of selections on many album releases and this one is no exception. Do not believe all that you read. The subtitle should read, "Telemann Trios and Concertos." True it is often four instruments (quartet) being played. Most selections feature oboe, recorder, violin and viola da gamba (the largest string instrument of the old viol family and comparable to the cello) often plus basso continuo. The varied selections are played impeccably if not with quite uniquely outstanding expertise. The performances should please at least ninety-eight percent of current Telemann lovers aided by quite excellent CD sound quality. If not quite the equal of SACD quality, all should appreciate that this group of performers can fit quite nicely into most listening or living rooms so that your stereo system can yield definite hints of almost live sound quality. All around a very good solid release that should please most listeners very well indeed and as such it is recommended.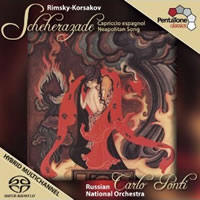 Rimsky-Korsakov. Scheherazade. Capriccio Espagnol. Neapolitan Song. Orchestra: Russian National. Conductor: Carlo Ponti. PentaTone Hybrid Multichannel SACD PTC 5186 378
In addition to the justly famous orchestral showpiece, Scheherazade, is the almost as famous, Capriccio Espagnol that instantly brings Spain to mind just as Tchaikovsky's Capriccio Italian brings Italy to mind. How ironic that the perhaps most famous or popular pieces of orchestral music associated with Spain and Italy were written by Russian composers. Rimsky first wrote Scheherazade and soon after he composed the Capriccio Espagnol with its well known oriental touches. Though you should remember the story from years ago if not in your music appreciation class, here goes my condensed version. The Sultan, not trusting women in general and his harem of wives in particular, and perhaps to keep overhead down, decides to kill each wife after their first night spent together(this is the G rated version suitable for all our readers). Scheherazade saves her life by telling the Sultan such interesting stories, that may not have been G rated, that he let her live so he would get to hear the next tale the following night and that got repeated and repeated ad nauseam for either a hundred and one or it may have been a thousand and one nights. Eventually the Sultan changed his mind and decided that killing off his harem one per night was not the best way to keep expenses down and he had already made an exception for Scheherazade and was worried that others would try her technique to prolong their lives and he could only handle so many tales before boredom would step in. Innovative melodies and bold colorful orchestration are unsurpassed here by Rimsky-Korsakov. An audience favorite always, says it all. What more could a music lover ask for? Some conductors "gild the lily" and try to stand out from other performances and others do not seem able to bring out all the beauty and excitement of the score as written. Fritz Reiner with his Chicago orchestra years ago, loaded with masterful soloists, has been the version to own for many. I have deliberately not compared it with this truly fine release featuring excellent performances by the musicians of the Russian National Orchestra topped off with another audience favorite, the Capriccio Espagnol. A little gem added for contrast is Luigi Denza's arrangement of "Funiculi, funicula.
To all this must be added simply outstanding SACD audio quality even if it may not be quite the equal of the very best I have ever heard and the Capriccio may have the slightest quality edge, a microphone placement or similar minor change? There the bass drum reproduction is what all music lovers and audiophiles wish they could experience from their home town performing arts center. A top recommendation is easily earned for this highly enjoyable release.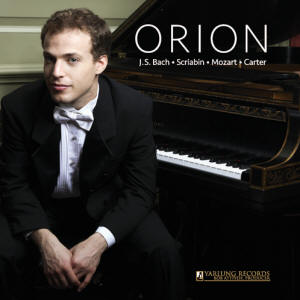 Orion Weis, piano. Selections by : Bach, Scriabin, Mozart and Carter. Yarlung CD 78873
Here is a fine pianist brilliantly performing a wide variety of compositions from four composers to great effect. The first selection is Bach's French Overture for keyboard. Weiss' sterling performance is not to be faulted even though Bach lovers are notorious for divergent views and all will probably not agree. Clarity abounds here and every subtle nuance is captured and then revealed faithfully in no small part due to the use of a pair of famous Neumann U-47 microphones fitted with the original tubes. Yarlung seems very concerned with audio quality and we music lovers should be very appreciative. The full and rich middle ranges of this piano, here and in the other selections, simply meld seamlessly into the high or treble ranges with no highlighting or distortions to distract from the beauty of capturing this piano playing performance. The Scriabin Sonata No. 5 is definitely more of a piano showpiece with great variety unto itself. It seems to have a bit of everything and the performance and audio quality are simply outstanding as with the above very different Bach selection. Mozart's Paisiello Variations are just unknown to me. It begins in a rather languid manner though it eventually sounds like a typical Mozart composition, very logical, steady and ultimately usually satisfying. Its emphasis on the middle ranges
is superbly reproduced here. Carter's completely different Piano Sonata, in two parts, more contemporary by far than Mozart's, is surprisingly attractive and relatively melodic at times. My wife, Pat, seemed to enjoy it thoroughly and that from someone who usually stays very close to the classical and romantic musical periods. It is a bit of a showoff piece that will demand your attention and it certainly caught mine. I think most will enjoy it and again, is presented with outstanding audio quality as good as it gets this side of SACD. Of course a top recommendation is earned and even beginning classical music lovers may enjoy, even though better known selections might be a better choice for them.
Antonio Lysy at the Broad. Music from Argentina. Ginastera, Bragato,Golijov, Piazzolla and Schifrin. Cello: Antonio Lysy and guests plus Capitol Ensemble. Yarlung CD 27517
Cellist Lysy tries to introduce the cultural range of Argentina in this the second Yarlung audiophile oriented recording sent to me recently. Lysy chose these selections starting with Ginastera whom he compares with Bartok in Europe and Copland in the United States. All of the selections feature the cello.
Lysy states that he wants to highlight the impact of pre-Hispanic Amerindian traditions and Spanish based Creole influences in addition to more modern development like the tango on Argentine composers. This an interesting release with a fine artist showing off his performance and his instrument's musical beauty quite clearly here. Some of the selections feature a very close up microphone placement and/advanced gain control and the cello still sounds just like the real thing. Yarlung recordings are to be watched for possible future outstanding audio quality. The beginnings are there now. Performers and musical content are of comparable importance. Varied selections range from soloist only, to duo, trio and seemingly as many as seven or eight musicians and all excellently recorded.
The word "Broad" in this release refers to the well known small stage theater, The Broad Stage, in Santa Monica California. This release is recommended to all that have some interest in the music and its stated goals and found interesting by yours truly.
Jacques Loussier Trio. Music of Robert Schumann (Kinderszenen). Telarc CD 32270-2
I thought that I knew what I would say in this review having reviewed so many of Jacques Trio releases over the years. His integrating or infusing classical music with jazz idiom is very well known. I had particularly enjoyed what he did a few years ago with Beethoven's music. Loussier has been doing this sort of thing (rather uniquely) for more than fifty years. His trio plays and probably thinks as if they are one musician. Often in the past, the results sounded like easy going cocktail hour jazz. That has changed significantly this time. Variety is in great abundance in this release and the trio is as good as ever and possibly a bit better than that. The first selections start out being recorded at a louder than usual level and with a bit of added bass range emphasis; no light, cool jazz at first. After that somewhat bold beginning, things simmer down a bit and with quite a bit of welcome variety for pure enjoyment of beautiful and sometimes bold jazz listening. As is getting more common lately, Telarc's audio quality is superb and the playing at times borders on being great. It is true that in the past few months some new players plus a highly modified one and Herron's latest versions of his now well known preamplifier and power amplifiers are residing permanently in my reference system. No changes are anticipated for a long time; therefore I can say that if you do not hear the detailed distortion free music that I do, you need to have your audio system checked out thoroughly. Beautifully reproduced music in your home can come tantalizingly close to the real thing and available whenever you want it. This Telarc release is fully recommended for listening in your home at any time; it is quite simply excellent.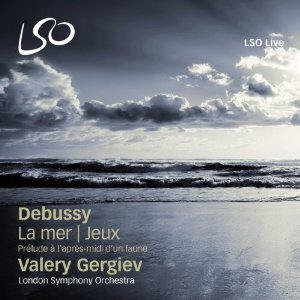 Debussy. La mer, Jeux and Prelude a l'apres d'un faune. Orchestra: London Symphony. Conductor: Valery Gergiev. LSO Live Hybrid Multichannel SACD LSO0692
Debussy is well known for his compositional style of impressionism. In the art world of painting, impressionism translates as not showing very much detail and to a certain extent, same goes in the music world. Debussy's La mer (The Sea) is generally regarded as the first truly major classical music composition. Debussy composed many types or styles of music though only a few examples of each. The composition Jeux is music for a ballet. The third title above translates as the Prelude to the Afternoon of a Faun. Watching a small deer somewhere out in the woods or meadow should give you the relaxed idea of the subtle nature of that idea. The music fulfils that setting quite excellently and as you would probably guess the strings (violin, viola, cello and double bass) are featured to aid creation of that idea or mood. The strings do most of the work early on in La mer (around sunrise) though as the sea gets rougher the full orchestra needs to contribute which is as usual for them, the most recorded symphony orchestra in the world, the performance is not to be faulted in any way. This should be a good starter recording for newcomers needing a Debussy recording (later on add the "Images"). The audio quality is fine in all modes though most of my listening was simply done in two channel stereo layer of this hybrid's SACD layer. An easy recommendation is earned.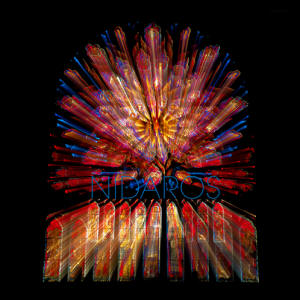 Nidaros. Director: Vivianne Sydnes. Choir: Nidaros Cathedral. String Quartet: Trondheim Soloists. Organ: Torbjorn Dyrud. Additional: Separate multichannel 7.2 sound system. 2L Hybrid SACD 5.1 + Stereo # 2L-072-SACD
This release by the 2L company, so named because the two partners share the letter 'L' as the first letter of their last names, continues their efforts to release recordings of outstanding audio quality. Being based in Norway often results in some communication problems such as composers and singers working with the Norwegian language. The words are not always translated and the language does not have the beauty of the Italian or French or even our own English language. Facts such as these slow the acceptance of some of 2L's superb releases. This disc features five excellently recorded tracks of very full range pipe organ music improvisations. Also included are a variety of selections featuring the choir often with the organ or a group of four soloists from the Trondheim Soloists group featured in a previously reviewed 2L release. As typical for 2L recording sites, here the venue is the large Nidaros Cathedral in Trondheim Norway. They prefer large sites such as this for ease is in capturing great detail.
The ambiance is vividly captured in the stereo layer of the SACD and can be considered to be very appealing to audiophiles. I can definitely recommend this release if the sung language is not a barrier.
*(Added Note) I listened to this release in its entirety on my separate multi-channel system. It is described as 7.2 though the DXD (Digital Extreme Definition) recording with 32 bit floating point at 352.8 kHz is listed as 5.1. My system setup automatically feeds the right and left side channels to also feed the left and right rear channels (totaling 7 channels) and the 2 subwoofers are set up as a right and left pair resulting in a description of 7.2 channel surround system. The audio quality results are simply outstanding, room filling with a natural and detailed quality. The surround sound is easily all it should be and a delight to music lovers. Note that I do not report on the separate qualities of all the multi channel releases that I review. My multichannel system has been very carefully chosen, as with everything I do in audio. There may be a slight change with some of the loudspeakers in the near future. Though most components and even cables in my stereo reference system are many times as expensive (4 to 10) as in the multichannel system, the SACD player is the reference system's equal. The basic sound quality of the multichannel sound system comes surprisingly close to that offered by the far more expensive stereo reference system. This is particularly true at the sixteen feet listening distance from the center channel loudspeakers and perhaps not a hundred percent true at the other personal seat at seven feet to the center channel loudspeakers. At the sixteen feet distance, reproduction sounded as close to the same as the stereo reference system with its twelve feet listening distance and less than a completely room filled with high quality stereo audio as the source.
Mahler. Symphony No. 9. Orchestra: London Symphony. Conductor: Valery Gergiev. LSO Live Hybrid Multi-channel SACD LSO0668
This is Gergiev's last or next to last release in his Mahler symphony cycle and all have satisfied most musical critics. This symphony is a pretty rough one to handle as it goes in a number of directions at rather unexpected times. Mahler had completed this one and quite a bit of his tenth before his death. He never got to hear this work performed and that has to be a personal tragedy as he found out that he was in failing health near completion time. He was the last of the great "Romantic Period" composers and contrary to that perhaps, is the fact that much of this great symphony is dealing with fond earthly feelings, mortality, death and even premonitions of death evidently. Like Tchaikovsky's Pathetique symphony, the last movement is quietly reflective and kind of simply dies out. Stories circulated, probably incorrectly, that he might have intended this to be his "Farewell to Life" last composition. This is a rather complicated composition and was certainly intended to make serious statements and feelings apparent to listeners rather than just beautiful or fulfilling music and would not be a good choice for beginning classical music lovers. Also it is not a logical choice for someone who is looking for a single choice to represent Mahler in a music collection. Symphonies two, five or three would do better for that purpose and my personal favorite is his sublimely beautiful fourth symphony though it is not particularly representative. Repeat listening sessions to this outstanding composition will probably be needed for full appreciation. This seems to be one of LSO's finest releases ever and with a bit of deadline pressure I need more time to investigate more fully. The audio quality seems to be a notch better than ever mainly due to a fuller or richer quality as if there is a bit more to the upper bass and lower midrange areas. The lower bass seems clearer and more detailed than ever. The overall performance is thoughtful, insightful and accompanied by truly superb orchestral playing. Is this the version of this great composition to have and keep or is a bit too refined, though great, for some tastes? You may never hear better sectional or individual playing than here. If you are a very serious lover of this symphony I am forced to suggest that you obtain this recording and, yes, and, the one in this issue's The 'Future is Here' Blu-ray section. I am not certain how soon I may get to audition this in its multichannel SACD form. Happy listening to two very highly recommended performances.