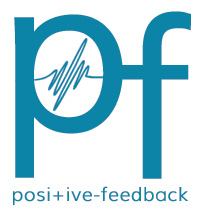 You are reading the older HTML site
Positive Feedback ISSUE 57
september/october 2011
Yes, Fly From Here
by John Acton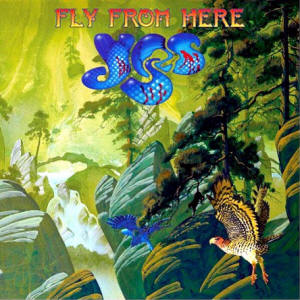 In 1979, progressive rock band Yes reached a crossroads in its musical journey. Two key members of the band, long-time keyboard virtuoso Rick Wakeman and founding lead vocalist Jon Anderson, departed, leaving guitarist Steve Howe, drummer Alan White and founding bassist Chris Squire to decide whether to call it quits or regroup and forge ahead. The remaining members of Yes chose to continue on and began looking for Anderson and Wakeman's replacements. Ultimately, Yes selected singer Trevor Horn and keyboardist Geoff Downes, both formerly of the The Buggles, under whose moniker had achieved fame with their MTV hit song, "Video Killed the Video Star."
Yes' 1980 album, Drama, was the only one to feature Downes and Horn and may be the most polarizing of all the band's records, with fans firmly divided into two camps, those who appreciated the heavier direction and darker approach to its songwriting and production, and those who were vehemently opposed to the new lineup and resultant sound.
After Drama's release and subsequent tour, Yes disbanded until 1983, when Anderson returned, along with original band keyboardist, Tony Kaye, and recorded the very successful 90125 record, with newcomer Trevor Rabin playing guitar and Horn producing. Horn went on to become a successful producer, and Yes continued to record and tour, and while the band underwent numerous personnel changes, Anderson was ever-present as vocalist and contributing songwriter.
Fast forward to 2008, when Yes found itself in a similar predicament, having lost Anderson to an acute asthmatic condition. With Anderson on medical hiatus, the band went on tour with vocal duties being handled by Benoit David, lead singer of Canadian tribute band, Close to the Edge. Subsequent to the tour's completion, David stayed on as lead vocalist, and Yes went into the recording studio, with the return of Geoff Downes on keys and Trevor Horn on production duties. In the studio, Horn did more than just produce, being a principle songwriter and backing vocalist for much of the material recorded. The resultant Fly From Here album featured cover art by Roger Dean, who was responsible for many of the band's record covers through its long history.
With Horn producing and having co-written many of the songs on Fly From Here with Downes, comparisons to Drama are inevitable, and indeed, some parallels are evident, but there is also a freshness to the new songs that separate them from those of the earlier album and the rest of Yes' oeuvre. The album opens with the six-song "Fly From Here" suite, the majority of which was written by Horn and Downes back in 1979, with portions played in concert during the Drama tour. From the very first lyric of "We Can Fly," David proves himself to be an able vocalist, and while he demonstrates early on that he can hit the Anderson-esque high notes, he maintains his own distinctive voice, rather than resorting to mimicry. If the songwriting and overall tone of the album's multi-track title suite is less somber and edgy than the 30-year-old Drama, the band's playing is as tight and cohesive as ever, and Steve Howe in particular displays some of his best guitar work in years.
The second half of "Fly From Here," while punctuated with moments of individual brilliance, isn't as strong or cohesive as the first. "The Man You Always Wanted Me To Be," written and sung by Chris Squire, could be interpreted as a follow-up to Tormato's "Onward," viewed through the eyes of maturity and experience, and while the song is pleasing, it ultimately lacks that ineffable quality that elevates a song to the truly memorable.
"Life on a Film Set," another Horn / Downes composition, takes a more upbeat turn before segueing into the record's low point, the Howe-penned "Hour of Need." Fortunately, Howe redeems himself with his haunting acoustic-guitar instrumental, "Solitaire." With "Into the Storm," written by the entire band, along with prior keyboardist Oliver Wakeman, son of Rick Wakeman, the band closes out Fly From Here with a song as beautiful and compelling as it is understated.
Will longtime fans embrace the new record, or will it polarize opinion as Drama did? Only time will tell, of course, but judged on its own merits, Fly From Here represents some of Yes' best work in years, if not decades.
Formats: CD, LP, MP3