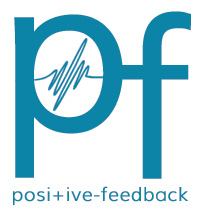 You are reading the older HTML site
Positive Feedback ISSUE 58
november/december 2011
David Manley's (Vacuum Tube Logic) purist recordings on SACD
by Teresa Goodwin
Sekou Bunch - Catano, Doc Powell - B.B, Munyungo Jackson - So Happy, James Leary - Ambidextrous, Todd Cochran - Behind the Mask, Karen Knowles - Don't Say, Sam Sklair - Just Maybe, Karen Briggs - Cantos de Los Gitano, Brown Burnett - Baby Please Don't Go, Vickie Leigh - Into The Light
Stereo Hybrid Analogue, ViTaL Records, reissued by Fonč 044 SACD
All the selections on this SACD sampler are recorded by David Manley of VTL fame with imaging so real you can reach out and touch the musicians. I used to own several of these recordings in their original 45 RPM double LP sets released back in the 1980's. I am quite impressed sonically with this sampler and if my memory serves me correctly these are very close to the sound of those original LPs. In addition to this sampler Fonč has also reissued Doc Powell's The Doctor on SACD and some of the other ViTaL recordings on 45 RPM LPs. It is good to see ViTaL Records back in print.
Recorded in Manley's ViTaL studio in Chino, California, a space designed specifically for "purist recording techniques only." The room is 40 feet by 30 feet with a cathedral peak 16 feet high. The entire acoustic treatment is finished in Oregon Oak and Douglas Fir timbers with continuous Helmholtz tuned resonance absorbing slots. The floor is rubber over high-density particle board over concrete with a resultant reverberation time of approximately 1½ seconds, providing a totally neutral and resonance-free acoustic.
Every piece of equipment in the recording chain is entirely tube, entirely analog, including the microphones. The Manley Gold Reference Stereo Condenser mic is the centerpiece of the recordings, no other additional microphones are used. It is of the so-called large capsule variety, having a diameter of 1¼ inches with 3-micron gold-deposition mylar diaphragms. The stereo version has one fixed capsule and one rotatable capsule with the pick-up pattern being continuously variable. His most often-used choice was figure of 8 in the classic Blumlein coincident crossed-pair mode. The entire vacuum tube amplification is built into the microphone body, 8 triodes in the stereo microphone, and no transformer coupling or external amplification is used.
All the music was played "live" and captured straight onto 2 stereo tracks using no equalization of any kind.
The musical styles vary, and the sonic quality is consistently excellent throughout. The SACD sampler begins with Sekou Bunch's Catano which is a pretty cool jazz piece, one of the ones I used to own on LP. Next up is Doc Powell's B.B. with really great percussion that will show off the high frequency capabilities of your system. Munyungo Jackson's So Happy has very accurate sounding steel pans and on James Leary's Ambidextrous I really like the interplay between the bass and drums.
Todd Cochran's Behind the Mask is from my first first ViTaL LP and the one that got me excited about VTL, it is a great piano, bass and drums jazz piece. Karen Knowles' Don't Say has very realistic ambiance and vocals and Sam Sklair's Just Maybe which is a larger jazz band and the sax sounds really sexy. Karen Briggs' Cantos de Los Gitanos is violin lead jazz which is an instrument that is a real challenge in digital and this SACD pulls it off as it sounds silky smooth and very analog-like and the music is very spicy latin inspired. Brown Burnett's Baby Please Don't Go really rocks and is proof positive that rock-style music can sound great if recorded naturally. Why are so many artists and recording companies afraid to try?
The final track Vickie Leigh's Into The Light is a jazz vocal and my least favorite cut, just not my style even though sonics are superb, however this is expected in a sampler.
My only complaint is this SACD is not as warm sounding as I usually expect from tubed analog, this was true of the 45 RPM LPs as well. However the very accurate sonic realism and perfect tonal accuracy more than makes up for this and I am quite sure this is what the ViTaL studio really does sound like. Highly recommended.
As a bonus the CD layer is a "Signoricci CD" with a claimed quality enhancement of 20% compared to conventional CD. Containing more sonic details, more realistic ambiance, more correct tone colors, and a more detailed reconstruction of the soundstage. Still one will purchase this for the SACD layer, however if you have a CD player in your car this will give impressive sound there as well.