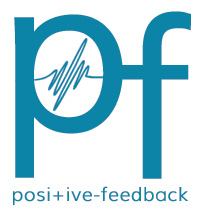 You are reading the older HTML site
Positive Feedback ISSUE 58
november/december 2011
RMAF 2011 - Page 3
by Dave and Carol Clark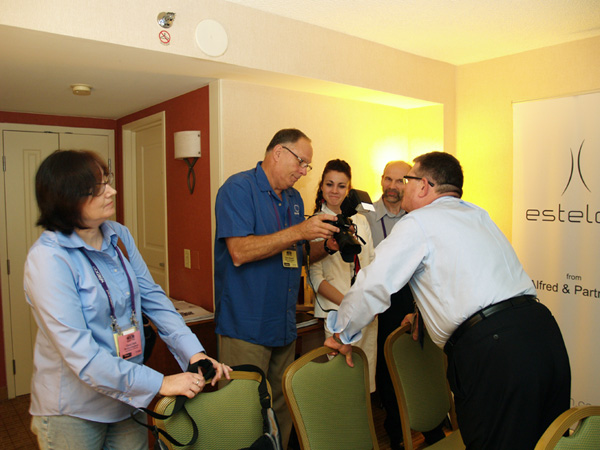 Carol standing by as Dave Stanard of Silver Circle shares pictures with a crowd in the Estelon room.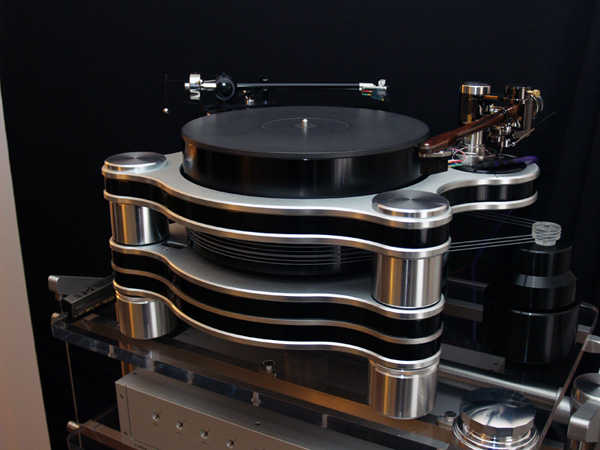 In the Estelon room, Hanss T-60 turntable with two arms for your pleasure!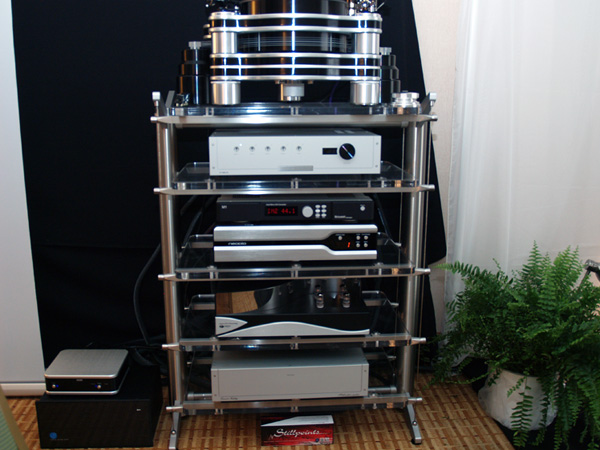 Stillpoints rack with Concert Fidelity, Neodio, Kubala-Sosna, and Zesto.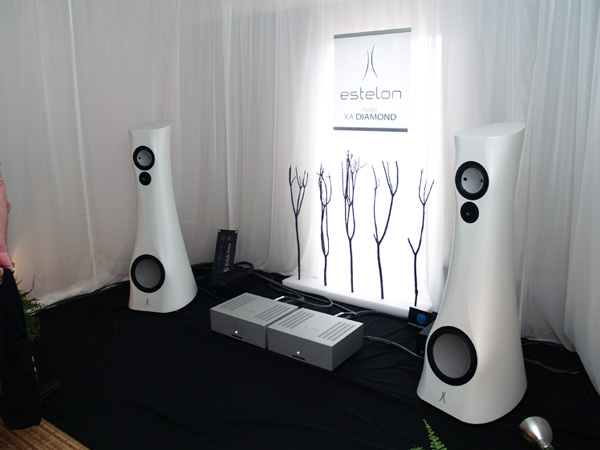 Estelon Model XA Diamond loudspeakers. Most beautiful room hands down! And it sounded good too!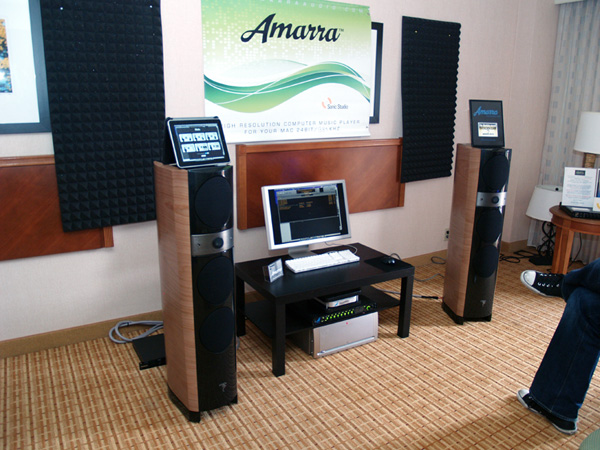 The Amarra room demonstrating... Amarra!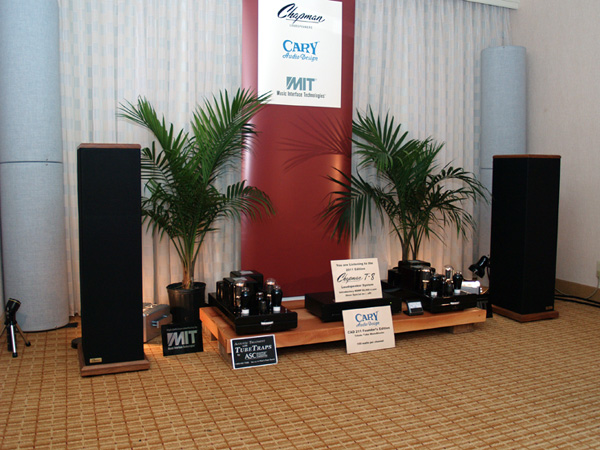 Chapman T-8 loudspeakers. Cary CD player, preamplifier, and amplifier. Interconnects and power cords by MIT. Nice! Came very close to what I experience here... which says that needs to be said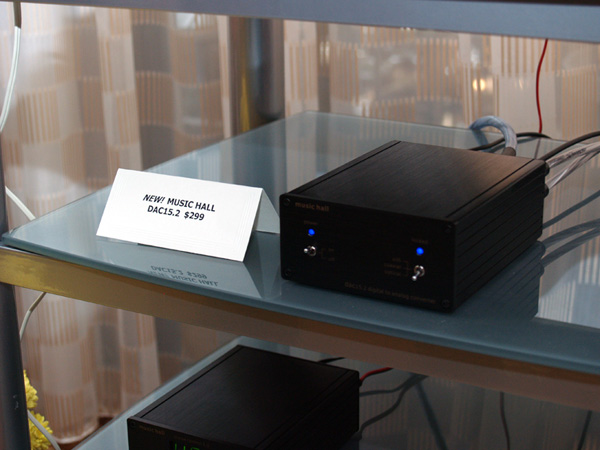 Just as the sign says, Music Hall DAC15.2, $299. It's new!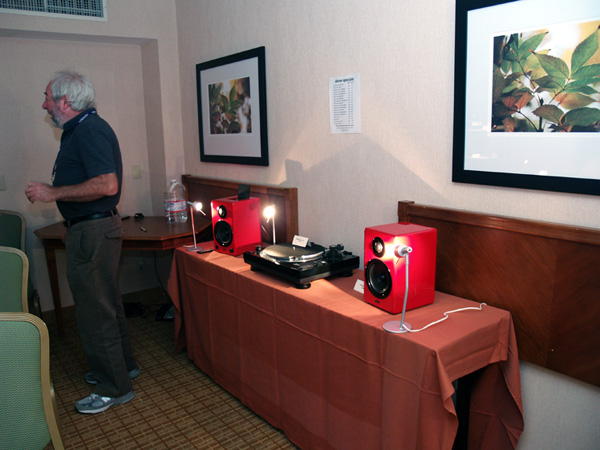 In the Music Hall room, also featuring Creek, Epos, Aktimate, Bellari, and Goldring.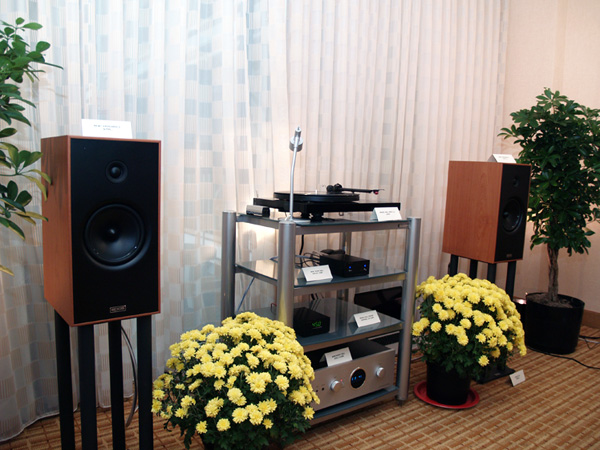 Another shot of the Music Hall room.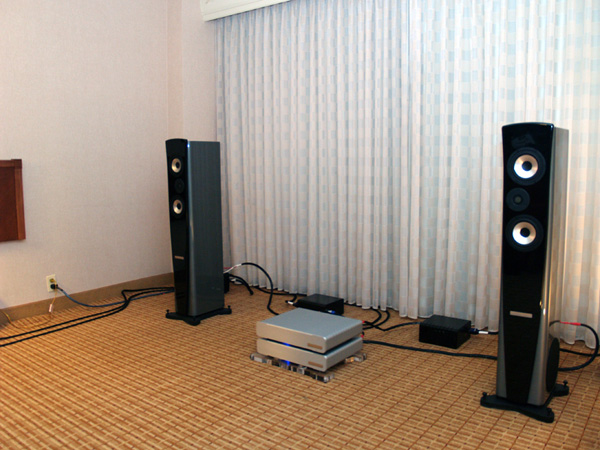 Genesis Advanced Technologies, Kosmic, Tweak Studio, SMc Audio.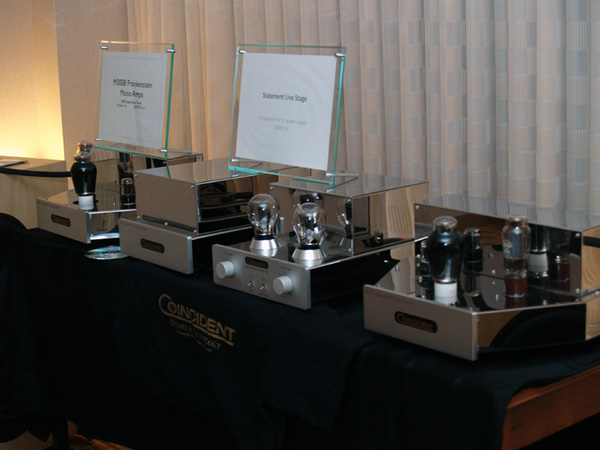 Coincident Speaker Technology electronics.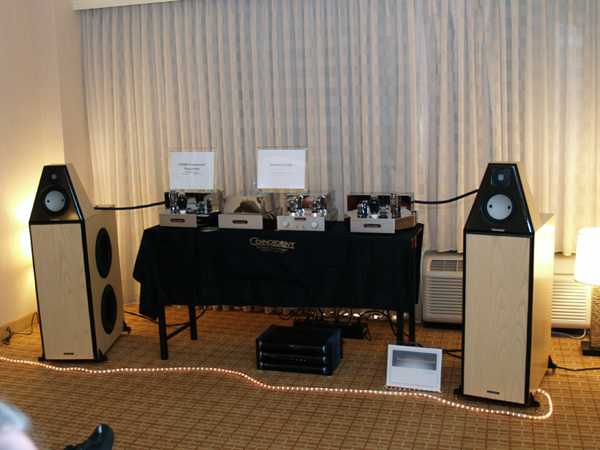 Coincident Speaker Technology.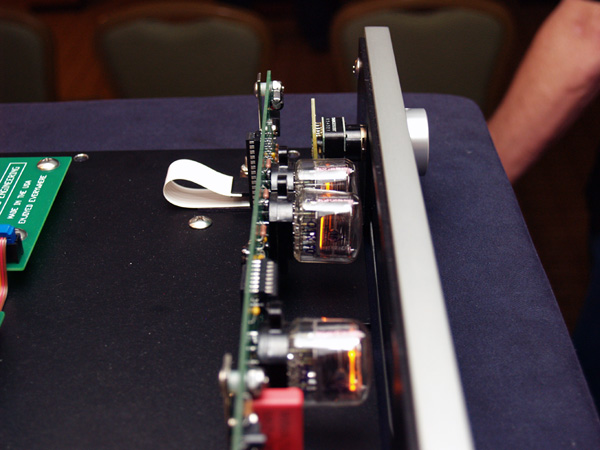 Sutherland, new preamplifier. The 'tubes' that light the display. Way cool!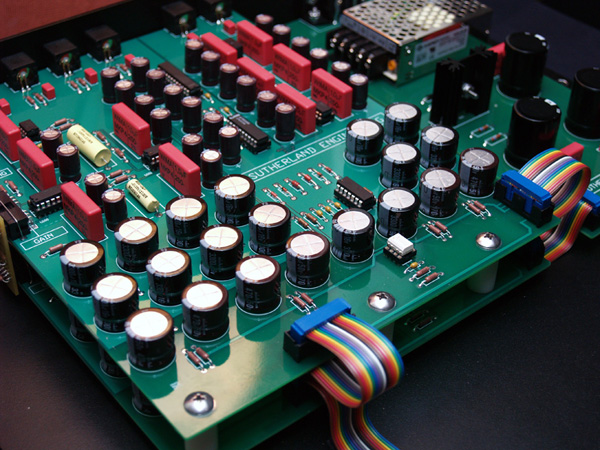 Another shot of the innards of the new Sutherland preamplifier. Clean.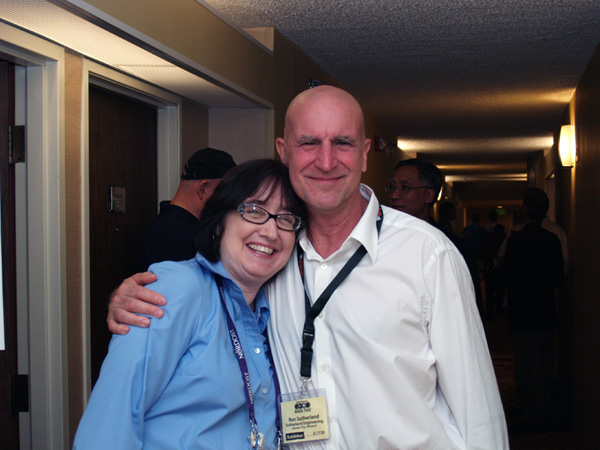 Carol and Ron Sutherland.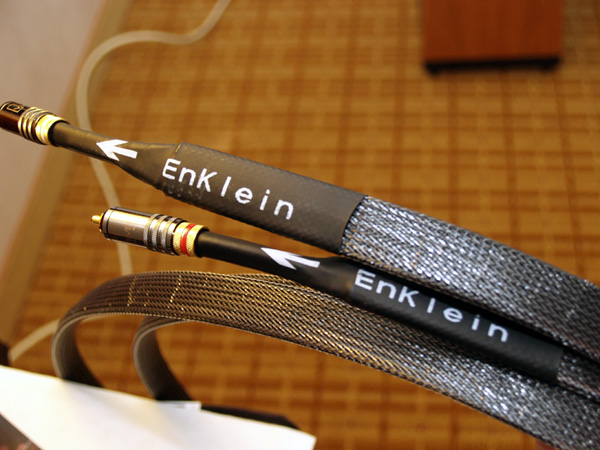 EnKlein Cables. New and quite interesting. Hey, they even bought me a drink at the bar!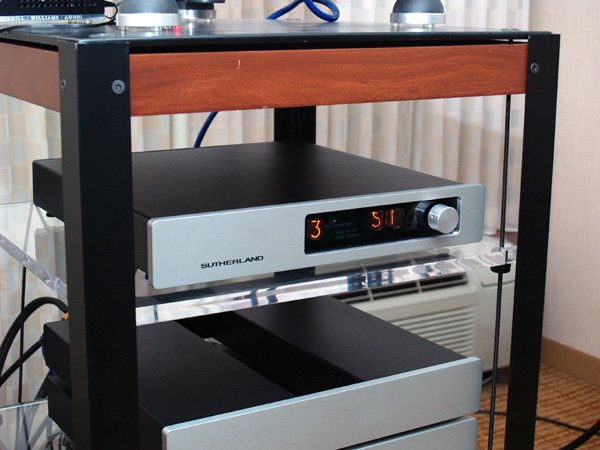 Sutherland's new preamplifier.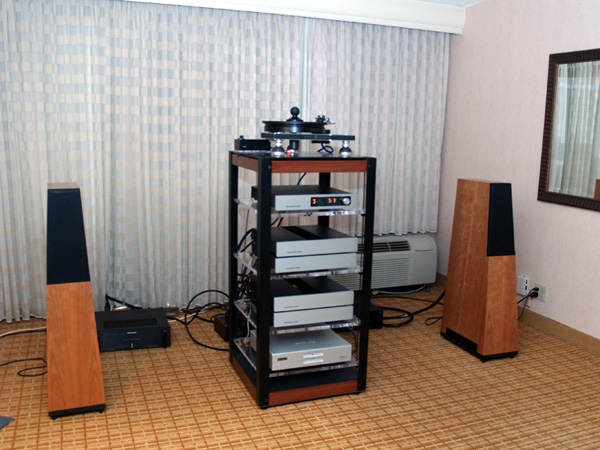 EnKlein Cable, Sutherland, and Merrill-Williams room.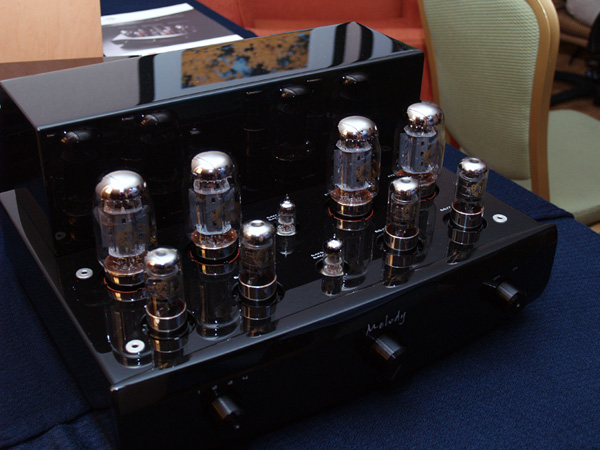 Angel City Audio with Melody Valve HiFi.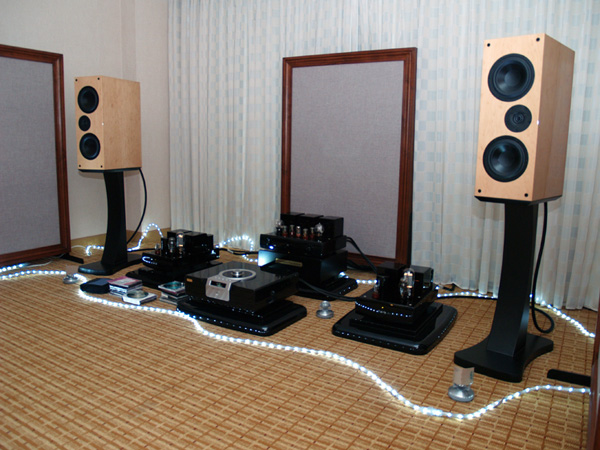 Angel City Audio with Melody Valve HiFi. Always good sound here... a room to sit and relax in for sure.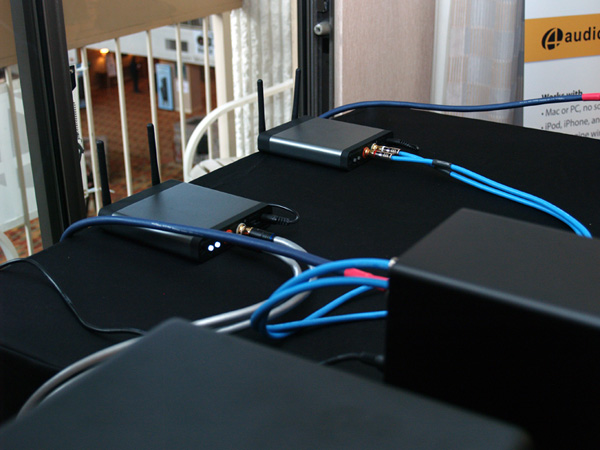 Audio Engine wireless DAC.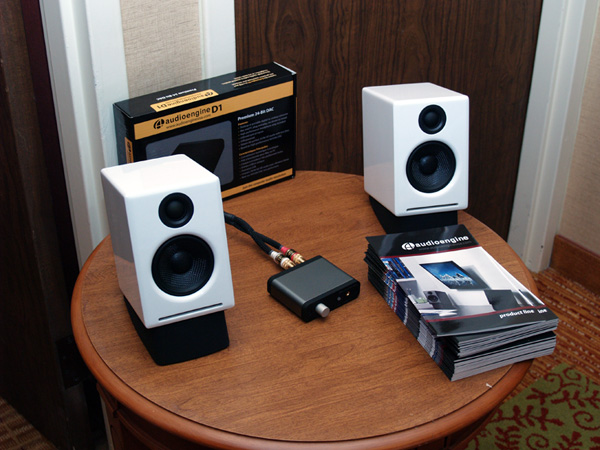 Audio Engine loudspeakers.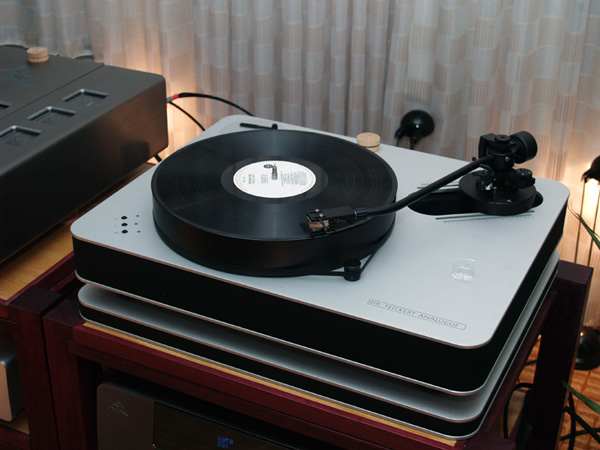 Avatar Acoustics Dr. Feickert Blackbird Turntable with DFA tonearm.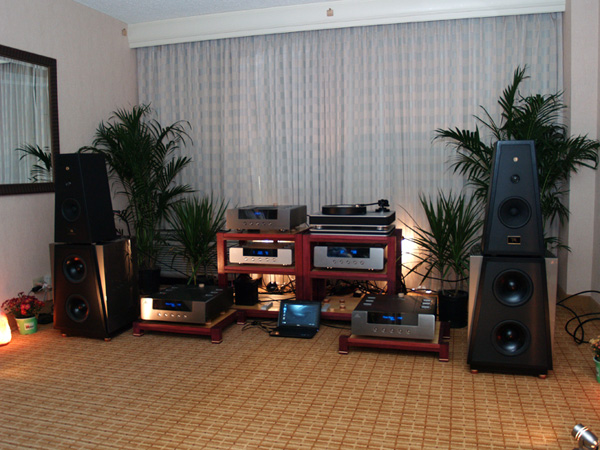 Also Avatar Acoustics, Rosso Fiorentino Sienna loudspeakers, AMR CD Player, phono preamplifier, and integrated amplifier.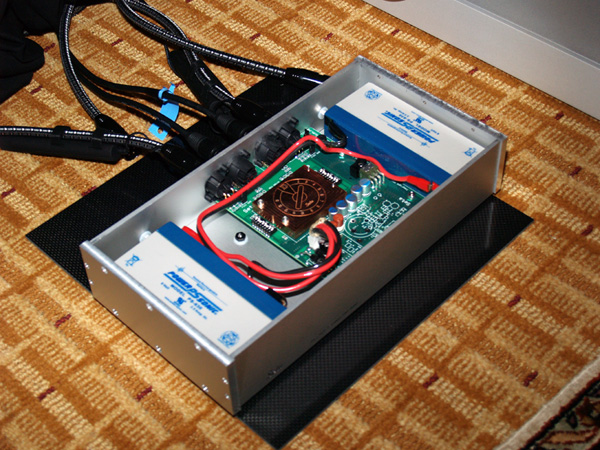 Channel D Computer Audio Seta buffer-stage.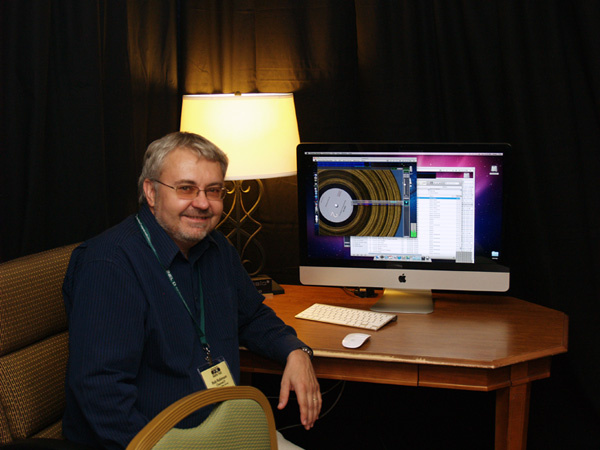 Rob Robinson from Channel D/Pure Music. We like him! Why, cause he has really, really good taste in music and designs a killer software to make my files sound right. And he is a nice guy too... good sound and good vibes here!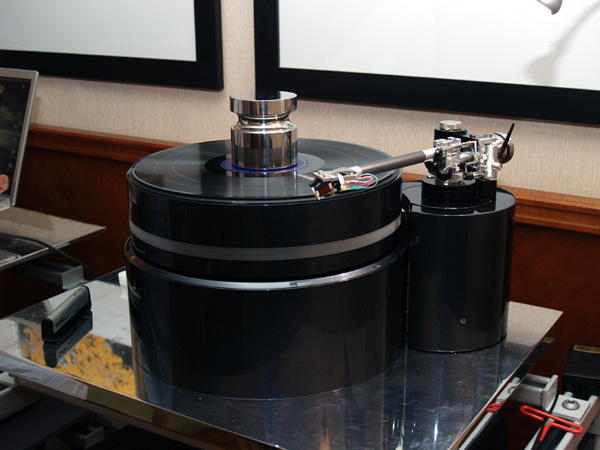 Wes Bender Studio, NYC Red Point turntable.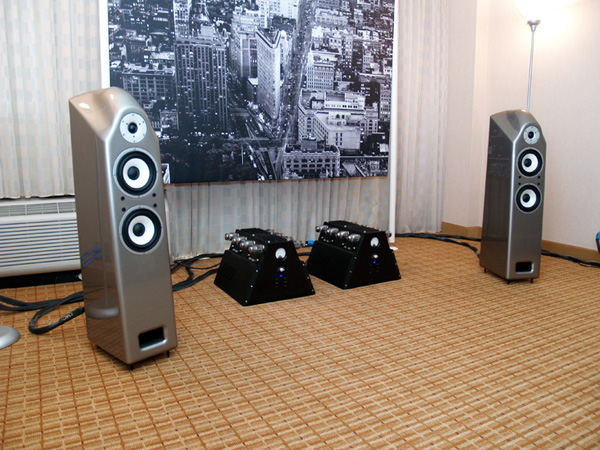 In Wes Bender's room, Hansen loudspeakers, Wavestream Kinetics, Lindeman Audio, Kaplan Cables.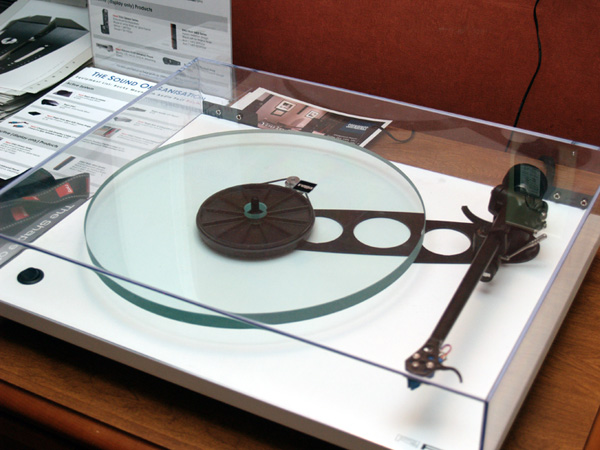 Rega turntable in the Sound Organisation room. Way cool!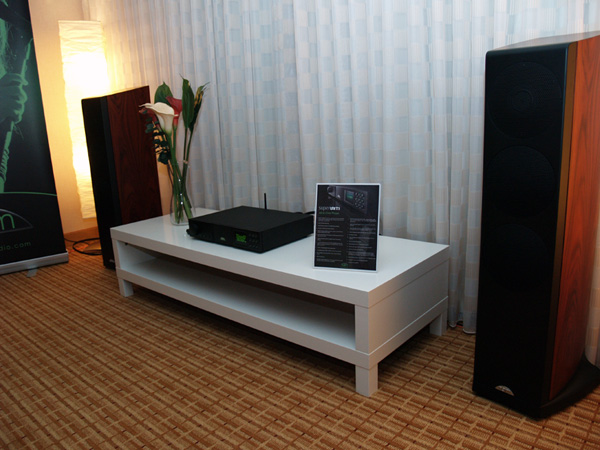 The Sound Organisation, Naim SuperUniti All-in-One Player, Naim UnitiServe 1TB Audiophile Server, and Naim Ovator S400 loudspeakers. Loce the idea behind the player... need to try one soon!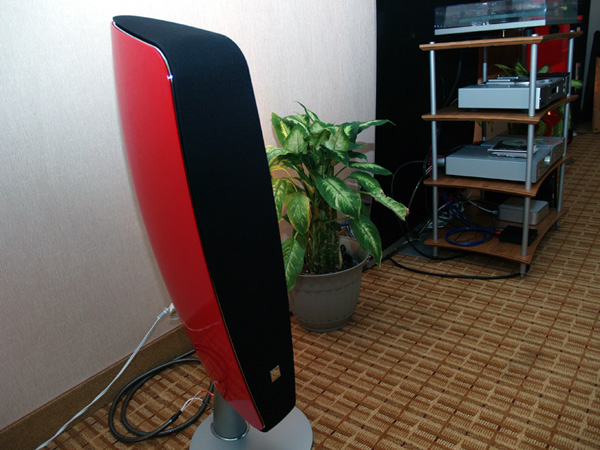 Also The Sound Organisation, Dali Fazon F5 loudspeakers.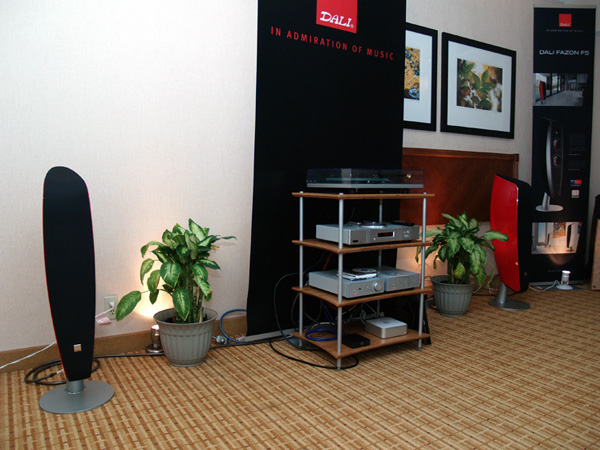 Turntable, CD player, DAC, integrated amplifier, and phono stage all by Rega, along with the Dali loudspeakers in the Sound Organisation room. Hehe... we slept next door and they were wonderful neighbors never bothering us once! Plus they are cool people to chat with!