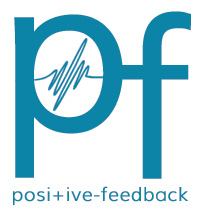 You are reading the older HTML site
Positive Feedback ISSUE 58
november/december 2011
RMAF 2011 - Page 6
by Dave and Carol Clark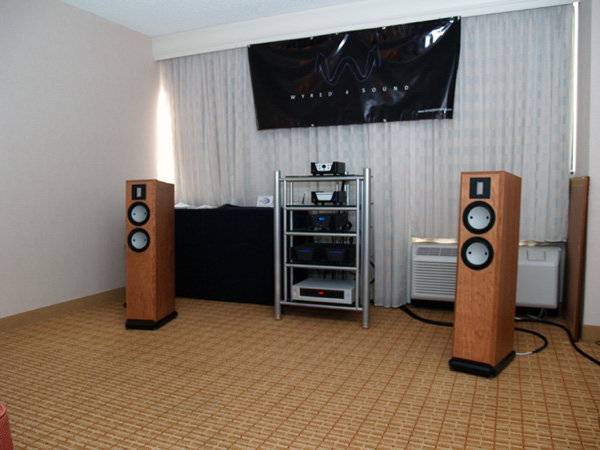 Wyred 4 Sound featured their DAC-2 and new line of miniature electronics. Way cool!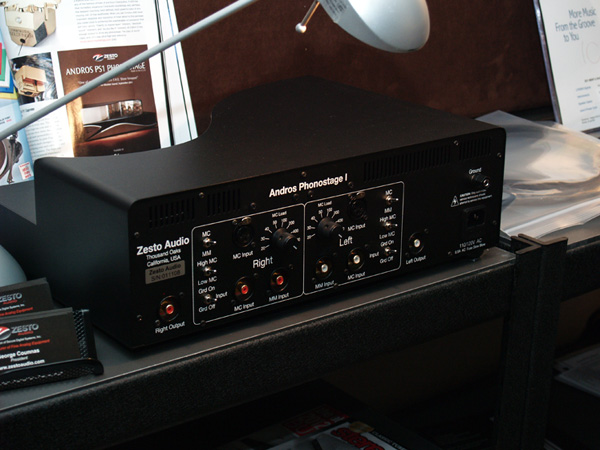 Zesto Audio, Andros preamplifier.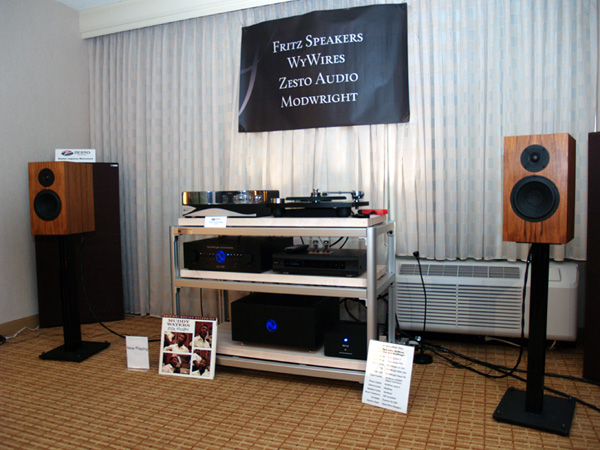 Fritzspeakers, WyWires, Zesto Audio, and Modwright. Good sound here 24/7..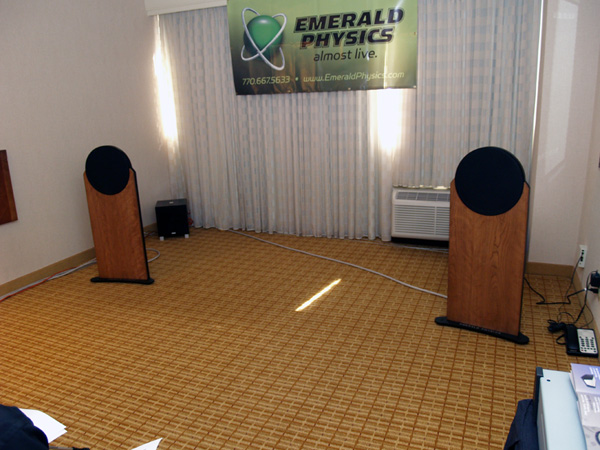 The Emerald Physics system was $4995, and included Emerald Physics CS3 loudspeakers, REL subwoofer, Wyred 4 Sound integrated with DAC, and a Marantz CD player used as a transport.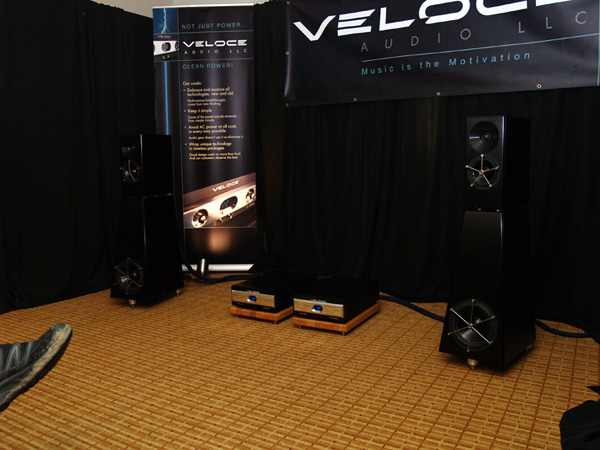 Veloce V-6 mono amplifiers, YG Acoustics Kipod loudspeakers, and Kubala-Sosna Emotion cabling.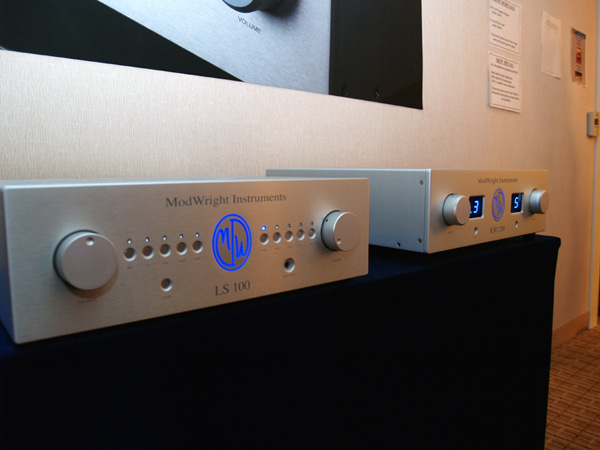 ModWright LS100 preamplifer.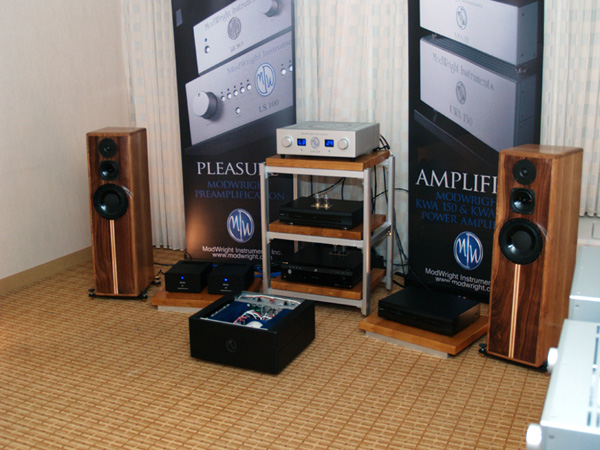 ModWright with Daedalus loudspeakers and WyWires.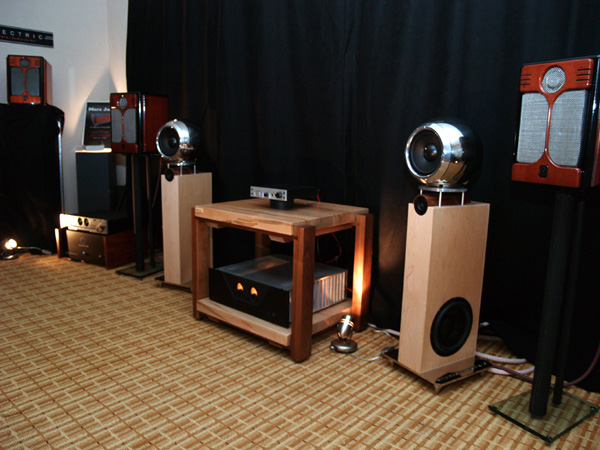 Studio Electric with Bendhmark Media Systems. Nice sound David!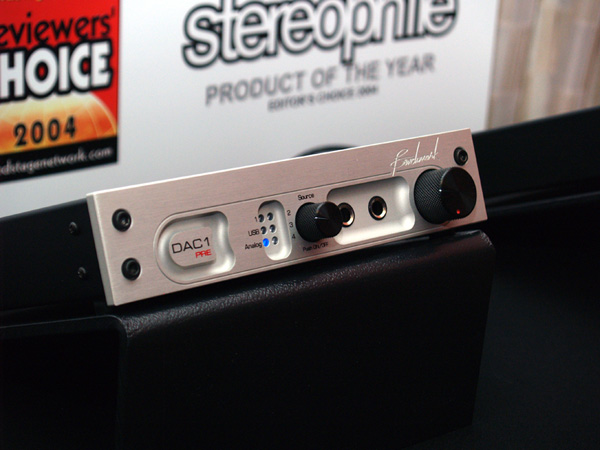 Benchmark DAC1.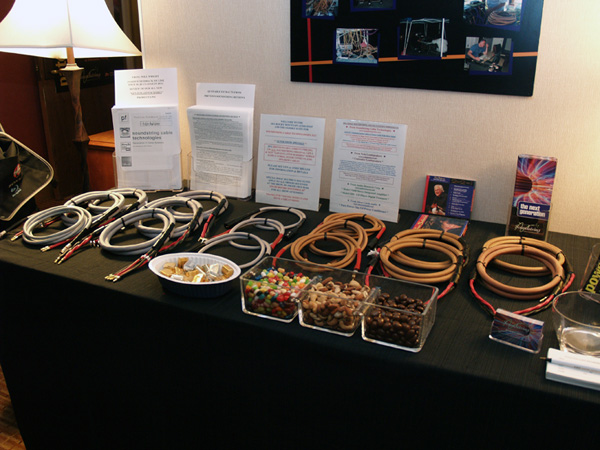 A lineup of wires from Soundstring Cable Technologies.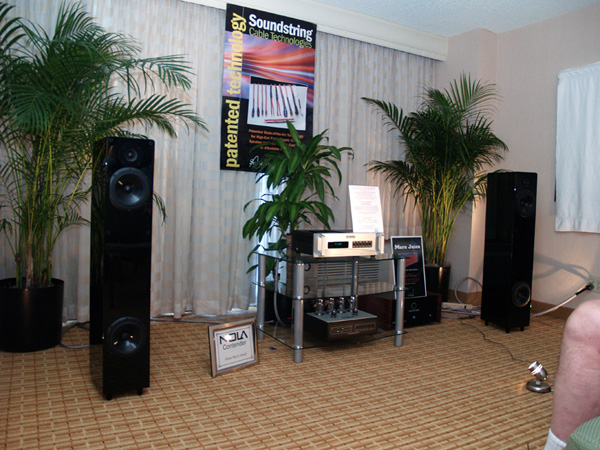 Nola loudspeakers, Audio Research, Silver Circle Audio, and Soundstring Cables.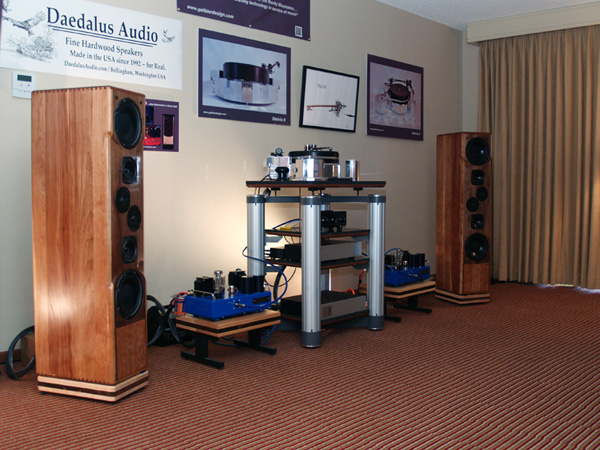 Galibier Design, Daedalus Loudspeakers, Serious Stereo Amplifiers, Durand Tonearms, Dynavector Cartridges, Kaplan Cables.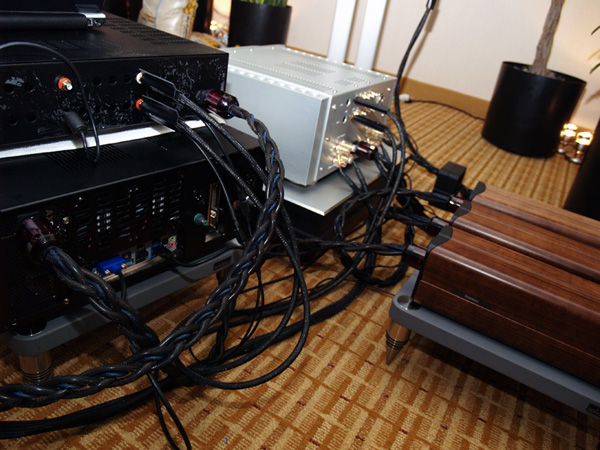 LessLoss System of cables such in one of the Laufer-Teknik rooms.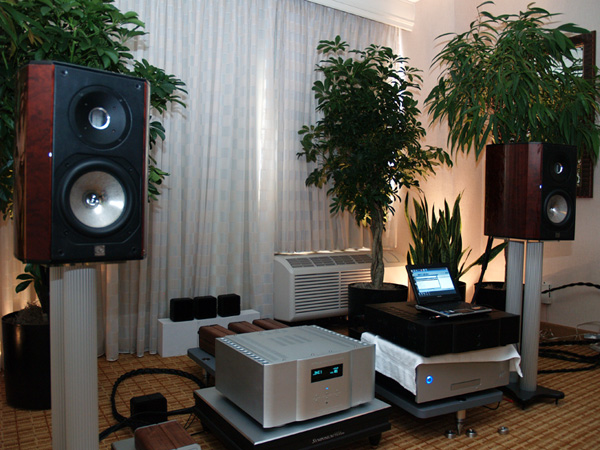 Laufer-Teknik, Volent, LessLoss System, Beyond Frontiers Audio, The Memory Player 64.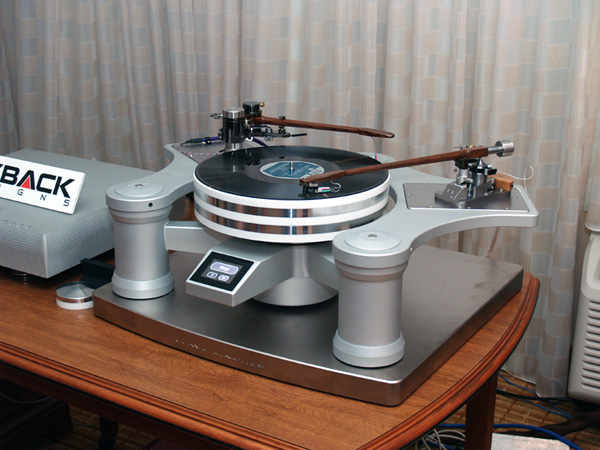 Wave Kinetics, Durand Tonearms.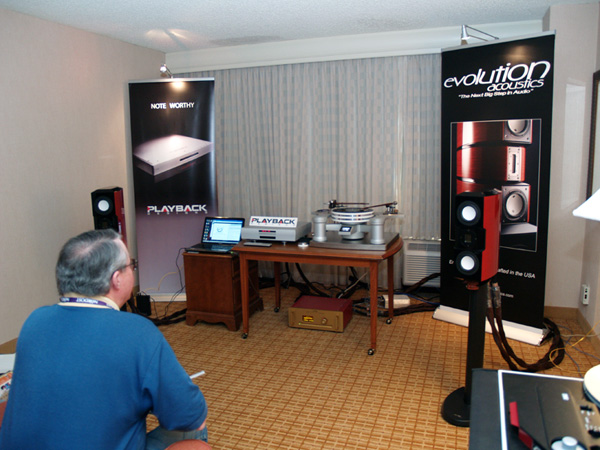 Evolution Acoustics, Playback Designs, Wave Kinetics, ATR Services, Puget Sound Studios. Sounded majestic, as always.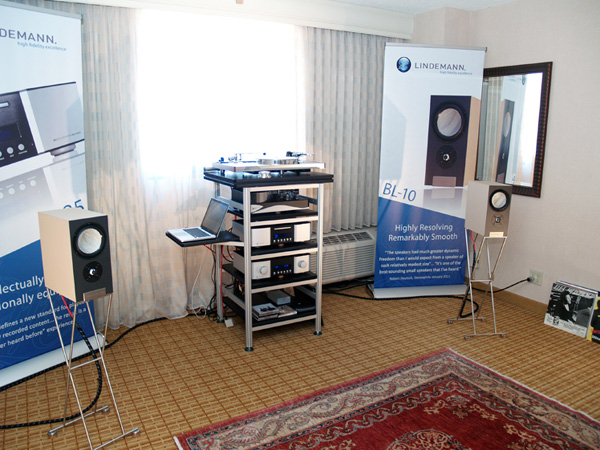 One World Audio, Lindemann audiotechnik. The room played music way beyond the size of the speakers. great stuff from Lindemann and nice to see them back here in the states! Had many a fun conversation with Jonathan Josephs of One World Audio (Lindemann importer for the US) and Norber Lindemann... good people!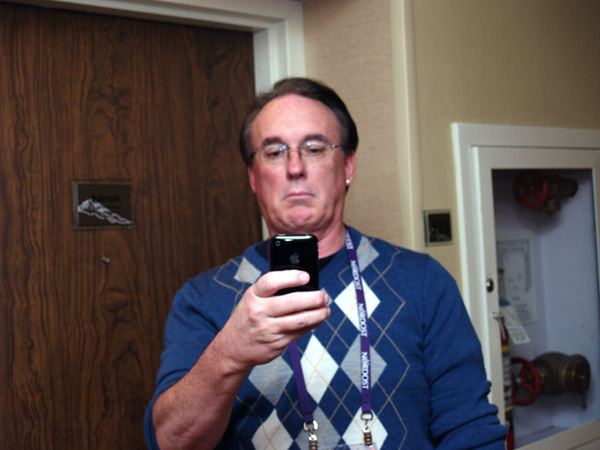 Gary Lea, either checking messages or taking our picture.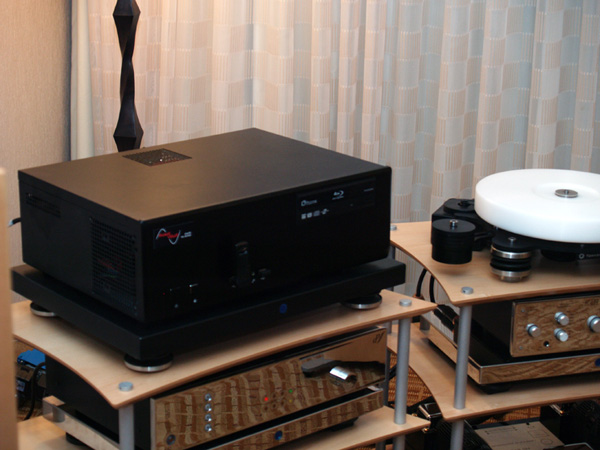 E.A.R. USA and Sound Science.
Sound Science server.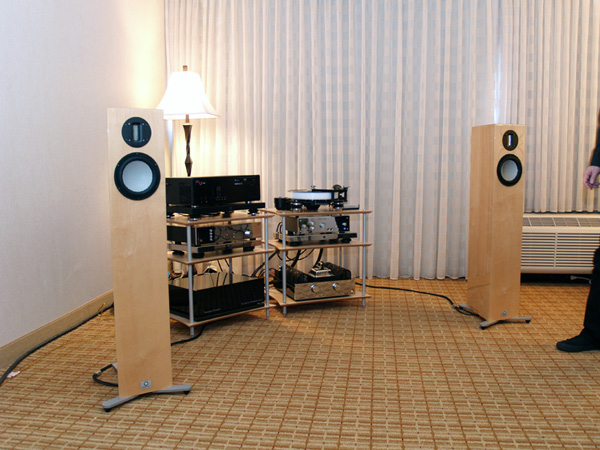 E.A.R. with Marten loudspeakers. Dan always gets very good sound.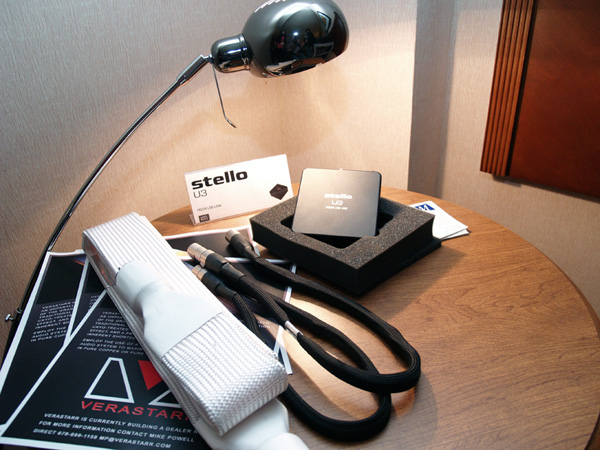 Stello U3.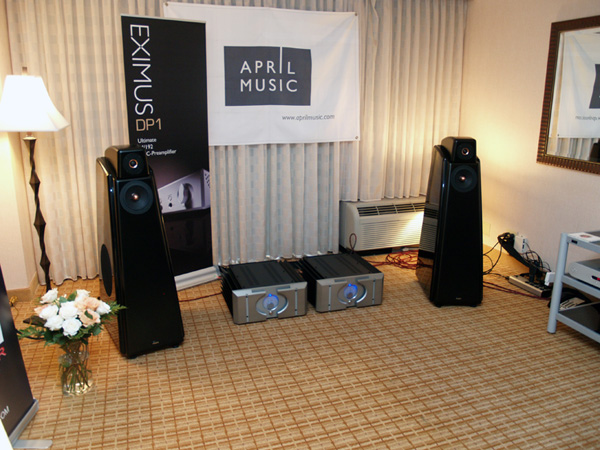 More from April Music.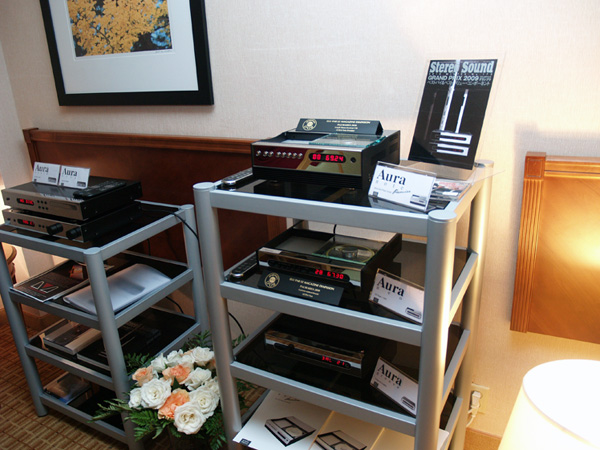 And even more from April Music Aura Vita products.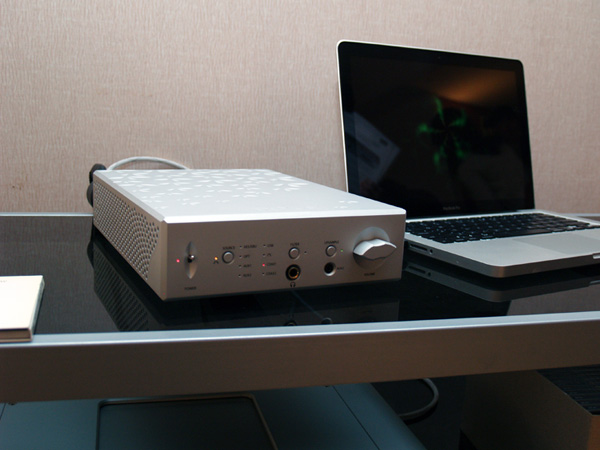 April Music Eximus DP1, DAC-Pre/headphone amplifier.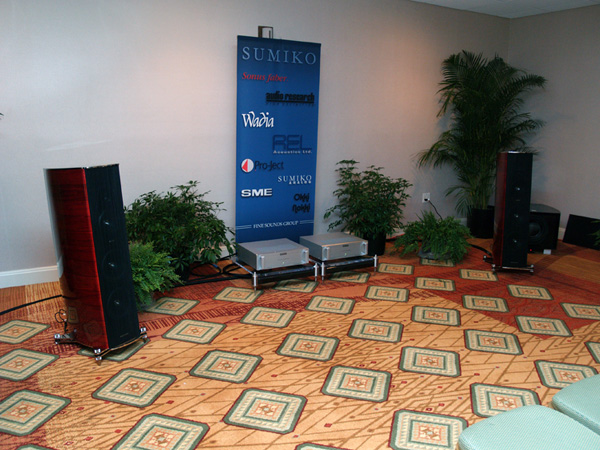 Sumiko, Wadia, SME, REL, Audio Research, and Sonus Faber.
Ad that is it! See you next time!