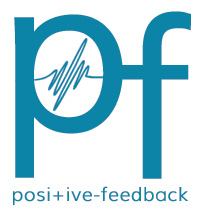 You are reading the older HTML site
Positive Feedback ISSUE 58
november/december 2011
Tony Joe White, Homemade Ice Cream
by Danny Kaey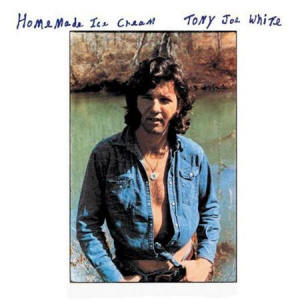 Reissue by Acoustic Sounds / QRP / Chad Kassem, mastered by Kevin Grey.
What does Tina Turner's 1989 album, Foreign Affair, have in common with Tony Joe White's Homemade Ice Cream? As surprising as it may sound, it was produced by one and the same American folk singer, Tony Joe White. Not that I knew any of that when Chad Kassem spun up Homemade Ice Cream for me at this year's Rocky Mountain Audiofest. "I have to play this one record for you... you're gonna like it!" As I sat in the sweet spot of the megabuck Wish You Where Here SACD demo system, Chad cued up the first cut on one of Franc Kuzma's 'tables (with a 4-Point) and from the first note of Saturday Night in Oak Grove Louisiana, I was taken aback by the sound and jam coming from the speakers.
"Wow", I said, this is cool shit dude! Chad, in his ever affable grin, looked at me and just jammed alongside Tony. Backwoods Preacher Man, another cut Chad played, came at me in full force, courtesy of a tightly produced early 70's recording which was kept alive by the impeccable mastering choices of Kevin Grey, pressed forever onto vinyl at Quality Record Pressings, another business domain Chad launched earlier in the year. This pristine album is such a terrific time window for me that I actually ended up buying two copies for fear of playing it to death and thus always having one backup ready to go when the time comes.
TJW's fourth album (his first on Warner) was commercially perhaps not quite the smash hit that his debut, Black & White (and the resulting hit, Polk Salad Annie, that it produced) had achieved, but, it proved successful no less in further cementing his musical career. He spent the 70's and 80's touring mostly Europe, showing off his talents with performers like Eric Clapton, Steppenwolf, Sly & The Family Stone and many more, leading up to the aforementioned Tina Turner production, Foreign Affair. That album was actually one of my favorite TT albums, what with its bluesy, folksy feel and overall good sound. Here, TJW not only produced the album, he also wrote the title track, Steamy Windows as well as Undercover Agent for the Blues, a job well done.
To me, Homemade Ice Cream is a terrific compilation of heartfelt songs filled with bluesy rhythms and soulful vocals, all packaged together in classic 70's folk style. Part country, blues and soul, this record should be a boon to anyone looking for a bit of a nostalgia kick without the associated "me too" baggage some of these albums carry.
While the songs all are mostly simple arrangements, Chad's reissue pressed on his premium vinyl at QRP sounds absolutely terrific with that much more soul and breath than the already good CD reissue which came in a few years ago. Speaking of QRP, this is now my 25th or so record I have from QRP and all I can say is that there seems to be a new champ in town. I highly recommend you get this! A+++