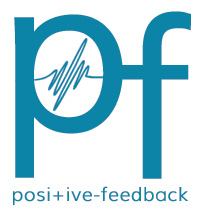 You are reading the older HTML site
Positive Feedback ISSUE 58
november/december 2011
Yarlung Records - A New and True Multi-Media Company
by Myles B. Astor
Imagine, in this day and age any new—much less established record label—releasing their recordings in redbook, high-rez digital, LP and that absolutely prehistoric medium, 15 ips/2 track reel-to-reel tapes? Are they out of their minds? "Absolutely not," maintains Bob Attiyeh, audiophile (some might argue that attending 50-60 concerts a year disqualifies him as an audiophile), owner, producer, engineer and general all around chief cook and bottlewasher for Yarlung Records. "Tape has," according to Bob, "always been and still remains my favorite medium." Furthermore, "Every time he [Bob] hears them [tapes], he is reminded why." And all it takes is one listen to this trio of Yarlung tapes to understand why Bob holds tape in such high esteem!
Recording Philosophy
So just who is this upstart record label? Founded five years ago by Bob Attiyeh, Yarlung Records offers an interesting mix of non-audiophile, contemporary classical composers such as Penderecki and Lutoslawski, relatively newcomers to the composing scene such as Charles Stuckey and Jason Barabba in addition to fare from Beethoven, Bach and de Falla. The first release from the Yarlung label was David Fung's Evening Considerations and their catalog now numbers sixteen (and counting) releases.
When it comes to the recording end of the business, Bob is a firm believer in minimalist microphoning techniques. "Simple microphoning," according to Bob, "gives the listener, the most transparent sound, the most accurate soundstage and the most life-like ambiance of these great artists in a concert hall." Inspired by the work of Robina Young (Harmonia Mundi) and the late, great Wilma Cozart Fine (Mercury Records), Bob favors recording simplicity as well as recording in a real hall vs. a studio. The quality of these recordings is made possible in part Bob added, "by being lucky perhaps, to live in a Golden era…in a city with five or six great sounding concert halls."
Yarlung, as so often done by many record labels at the dawn of the digital era, records each session in parallel using both analog tape and 176.4/24 high-rez digital. For the analog versions of Lysy at the Broad, Dialoghi and Janaki String Trio recordings, Bob used a Revox A700 reel-to-reel tape deck (with stock heads and transport ) outfitted with Len Horowitz and Robert Hovland modified electronics (future Yarlung Recordings, Bob shared, will use Arian Jansen's new highly modified, tube based, SonoruS ATR10/ Revox PR99 machine). The rest of the recording chain consisted of customized vacuum tube preamplifiers, no mixer and short, 5 foot runs of Yarlung's own, custom designed, stranded silver interconnects.
Capturing the sound of the instruments was a vintage 1969, AKG C-24 stereo tube microphone complete with the original brass surround CK12 tube, courtesy of Gearworks Pro Audio. As some may already know, a recording engineer can select among several different pickup patterns (such as cardioid, Figure 8 and angles in between) with the C24 microphone. Bob, however, isn't wedded to any particular microphone pattern and instead chooses the right spacing for each individual recording session. Each pattern is checked and rechecked by ear, an arduous process often requiring the better part of a day; in the end, Bob usually doesn't reach a separation of 90 degrees.
Rediscovering the Reel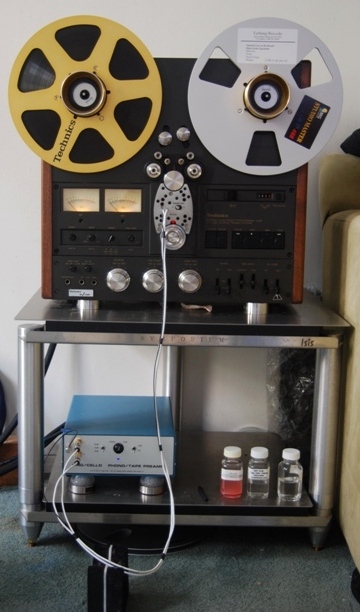 While Otari is the only manufacturer currently turning out new decks, there's certainly no shortage of used professional and pro-sumer decks from Studer, Ampex, Revox, Technics, etc. (as well as ample supply of new and improved heads and parts) on the used market. Many tapeheads (yours truly included), unhappy with the sound of the stock '70s-ish solid-state electronics in these machines, completely gut and rebuild their decks. These modifications consist of everything from modifying the tape path to hard wiring the playback heads and using external state-of-the-art tube or solid-state tape preamplifiers to adding professional quality playback and/or record heads.
Today's resurgence of interest, so to speak, in the reel-to-reel playback format, unfortunately, suffers from the cart being put before the horse. Just as happened with the introduction of SACD and DVD-audio, hardware availability outstripped software supply. Consumers, frustrated with the lack of high resolution recordings to spin on their new equipment, were slow to adopt these formats. And unfortunately, much the same scenario is happening with reel-to-reel tape decks.
While most audiophile labels are sitting on the sidelines (one notable exception being Reference Recordings who have licensed several of their recordings to The Tape Project), Bob and Yarlung Records have put their money where their mouth is—and stepped up to the plate and delivered a home run with these real-time duped, pure analog based, reel-to-reel tapes. Each album consists of a single 10-inch metal reel (because of both playing time and cost constraints) and contains excerpts from the original CD or LP release. Bob has promised, however, if there's enough demand, he'll release the other musical selections from each of the albums on an accompanying reel. While the tape packaging and presentation isn't up to the high standards set by The Tape Project, each tape comes in a blue RPG box (SM468 tape) replete with very professionally laid out liner notes and pictures.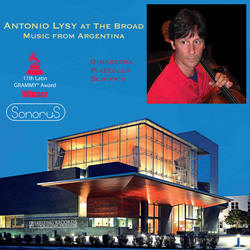 Antonio Lysy at the Broad: Music from Argentina. Astor Piazzolla: Oblivion (arranged by Jose Bragato), Antonio Lysy, cello; Bryan Pezzone, piano, Pablo Motta, Bass, Capitol Ensemble; Alberto Ginastera: Triste (from Cinco Canciones Populares Argentinas op. 10), Antonio Lysy, cello; Bryan Pezzone, piano; Astor Piazzolla: Le Grand Tango (arranged by Jose Bragato), Antonio Lysy, cello; Bryan Pezzone, piano, Pablo Motta, Bass, Capitol Ensemble; Lalo Schifrin: Pampas, Antonio Lysy, cello; Bryan Pezzone, piano. Producer and engineer: Bob Attiyeh. Recording space: The Broad Stage, Santa Monica, June 8-9, 2009. Yarlung Records 15-ips, 2-track reel to reel tape, CCIR equalization. Recorded June 8-9, 2009.
This 10-inch reel showcases the music of noted Argentinean composers Astor Piazzolla, Alberto Ginastera and Lalo Schifrin. Antonio Lysy (son of noted Argentinean violinist Alberto Lysy), set out to as explained in the accompanying notes on this recording, "capture the cultural range of this country in our recording. These particular works draw from the folk music traditions of Argentina." In addition, "these works highlight the cello as a solo instrument and the impact of pre-Hispanic Amerindian traditions and Spanish based Creole influences as well as the effect of more modern musical developments like the tango on Argentine composers."
The musical and sonic highlight of this recording is unquestionably renowned composer, conductor and pianist Lalo Schifrin's (probably best known for his award winning theme to Mission Impossible) 2010 Latin Grammy award winning piece "Pampas." As described by Schifrin, "I tried to convey the vastness of the plains between the South of the Buenos Aires province and the Patagonia, which is called the Pampas. Pampas is a sad and dark piece complete with a gorgeous, dynamic interplay between the piano and cello.
Two of the other pieces on this release, and a bit larger scale works with Paul Motta on bass and the Capitol Ensemble in addition to Lysy and Pezzone , were written by the renowned Argentinean composer Astor Piazzolla. "Oblivion," composed in 1982 as a chamber ensemble, is one of Astor Piazzolla's most well known pieces. "Le Grand Tango," written in 1982 for cello and piano, was dedicated by Astor Piazzolla to Russian cellist, Mtislav Rostropovitch and in fact, premiered by the world renowned cellist in New Orleans in 1990.
Last but not least is the piece from Alberto Ginastera, considered by many to be one of the most important South American composers of the 20th century. Triste is a popular Argentinean song originating from Kechua Indians of unrequited love and features the collaboration of Antonio Lysy on cello and Bryan Pezzone on piano.
Sonically, this (and the two other Yarlung recordings), are relatively closely miked placing the listener in the front of the hall, rows A-D. That's not a negative, however, since most people don't sit in the middle to back of the hall for small scale music. In fact, this recording brings back memories of when I sat literally 6 feet away from Starker's cello during a rehearsal concert years ago. What is most striking, and one of the big differences between 15 ips tape and LPs/CDs, is the effortlessness recreation of the sound of each instrument, regardless of dynamic level. There's no tomfoolery going on in the low end, compression, rolling off or mono-ing of channels.
Of the four pieces on this tape, Cinco Canciones, Le Grand Tango and Pampas are a little better sounding than Oblivion. Lysy is seated front and center with little image wander. His cello is ever so clean, quick and enveloped in ambient soundfield.
Because of the close miking, there's an incredible sense of transparency and the tension of Lysy's bow gliding over the cello strings. Le Grand Tango finds the instruments arranged slightly differently and with a narrower stage.
Yarlung definitely saved for the last here. On very simple Schifrin piece, both piano and cello occupy their own space on the stage and one can actually "see" and sense the distance and air between the two instruments. Both instruments possess extraordinary great clarity, low distortion and unrestrained dynamics, imparting a sad feeling to the music.
This is one recording to pick up on tape and if not, certainly on LP or your favorite digital format.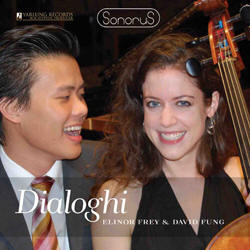 Dialoghi: Lutoslawski: Grave, metamorhoses for cello and piano; Bach: Suite No. 1 for solo cello BWV 1007; Stucky: Dialoghi—studi su un nome; de Falla: Nana from Siete Cancioners Populares Espanolas (1914), Producer and engineer: Bob Attiyeh. Elinor Frey (cello) and David Fung (piano). Recording space: Zipper Hall, Colburn School, LA. Yarlung Records 15-ips, 2-track reel to reel tape, CCIR equalization.
Dialoghi features the playing of American born cellist Elinor Frey accompanied by Australian born pianist David Fung. Martin Perlich in the accompanying liner notes aptly describes Dialoghi as being, "about contrasts: and "the music on this album reveals dialogues in many forms, often dialogues within dialogues…conversations between cello and piano, folk music and high art …"
Spooled up on the deck, we have three short and relatively unknown pieces accompanied by a classical warhorse. The recording starts out with Lutoslawski's haunting Grave, a piece for piano and cello, written for good friend and music critic, Stefan Jarocinski. Based on Debussy's Pelleas et Melisande, particularly the opera's Forest Scene, Grave is a contrast of the cello against the piano's harmonies. Following the Lutoslawski is the classic and one of my favorite compositions, Bach's Suite No.1 for solo cello, a piece that often signifies a cellist's rite of passage. And Frey navigates this tortuous piece in style! Following Bach's Suites for Solo Cello is the world premiere of Steven Stucky's Dialoghi, written for Elinor Frey. Last but not least is Manuel de Falla's lovely short, haunting and melancholy piece Nana (lullaby) from Siete Canciones Populares Espanolas (1914).
A sonic blockbuster, Dialoghi exudes bass clarity, tonality and dynamics. Stucky's Dialoghi really shows off the wonderful tone of Elinor's 1962 Mario Gadda Italian Cello from Mantua and accompanying baroque bow. On the Bach piece, there is little of that center image wander so often heard on other cello recordings. Tonally, this tape leans just ever so slightly to the dry side; for some reason, the soundstage is slightly narrower than on the other two tapes.
Dialoghi clearly isn't your typical audiophile recording featuring great sound and ho-hum performances. Highly recommended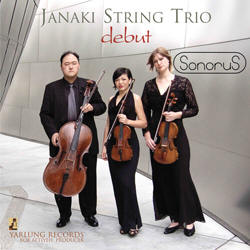 Janaki String Trio: Penderecki: String Trio, Mov. One and Two; Ludwig van Beethoven: String Trio in C-Minor Opus 9, nr. 3, Adagio con espressione, Scherzo: Allegro molto e vivace; Jason Barabba: String Trio: Obstinate Spaces, Anamnesis. Producer and Engineer: Bob Attiyeh. Recorded Feb. 13 and 14, March 15 and 18, 2006. Recording space: Zipper Hall, The Colburn School, LA. Yarlung Records 15 ips, 2 track reel to reel tape, CCIR equalization.
The debut album for Janaki String trio is far and away the best, both from a musical and sonic perspective, of these three Yarlung tapes. Far from the normal, traditional audiophile fare, the Janaki Trio performs works from Pendererecki, Beethoven and Barabba on this ten inch reel. The Trio's New York debut on the CAG Series at Weill Recital Hall at Carnegie Hall was praised by NY Times music critic Alan Koznin, who described the Trio's performance as "magnificently polished" and exhibiting "an irresistible electricity."
Penderecki's String Trios is a Janacki Trio's staple having performed the piece at Weill Hall to accolades back in 2007. Scored for violin, viola and cello, Penderecki's String Trios is somewhat of a contrast with its brash opening turning into lyrical beauty and winding its way back to brash. No less impressive is the Trio's commissioned rendition of the middle two movements, in particular violinist Serena McKinney's wonderful playing on LA based composer, Jason Barabba's "Obstinate Spaces."
Of the three reels reviewed here, the Janacki String Trio's recording is really the finest of the three tapes. To begin with, there's a much wider soundstage on this recording than the previous two tapes. Next, the tonal faithfulness of each instrument is extremely striking ranging from the richer sound of the viola to the edgier sound of the violin. Strings have a real naturalness and even the high strings never stray into the land of stridency; pizzicato are stunningly rendered with extraordinary crispness. The rich tone of Katie Kadarauch's Giovanni Grancion's viola (1695) is absolutely stunning sounding, making one hanker for more pieces written for the viola. Each player is surrounded and encompassed by a feeling of air and space. Finally, there's an amazing sense of transparency that allows the listener to easily visualize the violin, viola and cello in the "minds eye."
The Janacki String Trio is among the finest tapes I've heard and encourage every tapehead to add this recording to their library.
Tapes can be ordered online at Yarlung's website www.yarlungrecords.com. Price per reel: $125.