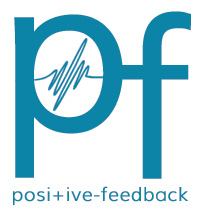 You are reading the older HTML site
Positive Feedback ISSUE 59
january/february 2012
Notes of an Amateur: Clarinet Trios, LeClair's Violin Sonatas, and Chamber Music by John Harbison
by Bob Neill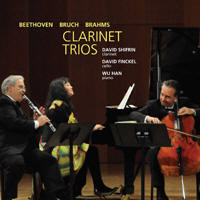 Clarinet Trios - Beethoven, Brahms, Bruch. David Shifrin, clarinet; David Finckel, cello, Wu Han, piano. Artistled 101-2.
This latest release from the musical couple, pianist Wu Han and Emerson Quartet cellist David Finckel with clarinetist David Shifrin feels like an extension of their responsibilities as directors of the Chamber Music Society of Lincoln Center, as did their earlier release of Schubert piano trios with Emerson violinist Philip Setzer. Which is to say, the performances are full of vibrant musical life. They have the quality of 'live' recitals that give us a refreshed engagement with well known works. This is the quality that characterizes all of the releases of their record label, Artistled, not to mention those of their annual festival in Menlo Park, California. Taking charge of how recordings are made, repertoire is chosen, and who will play it is what Finckel, Wu Han, and their superb recording engineer Da-Hong Seetoo are all about. And it is what draws us to their work.
This recording, as Finckel tells us, is as much about their chamber music friend, clarinetist David Shifrin, as it is about the music. A desire to play music with a musician whose instrument they love and whose devotion to playing music compares with their own. While the clarinet provides the timbrel contrast we want for the cello, Shiffrin plays the clarinet as Finckel plays the cello, with a captivating blend of clarity and sonorous warmth that narrows the distance between them. Wu Han provides the crisp and ringing third voice that binds them all together.
Where the brilliance of this trio of musicians comes most dramatically forward is in the final movement of the Brahms work, where power emerges from harmony. We hear them as a true musical ensemble, not simply an agreeable congress of friends. And then, having played the Beethoven and the Brahms full out, they sit back and indulge themselves in a sketch from Bruch's relatively unknown Piéces for clarinet trio, for the sheer pleasure of making music. It is more than an encore, less than a major offering. The three musicians seem as taken by Bruch's evident delight in writing for their combination of instruments as he was.
If you spend enough time with Wu Han, David Finckel, and friends, you will come closer to what music fundamentally is than most ways I know.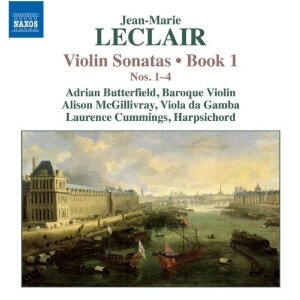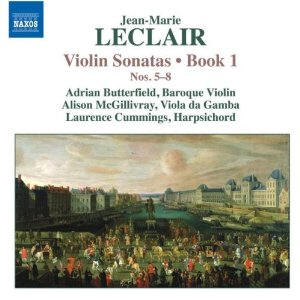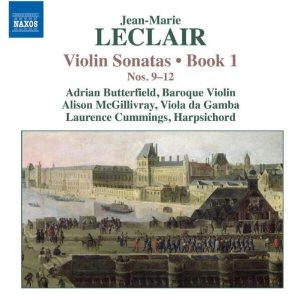 Jean-Marie LeClair. Violin Sonatas, Book 1. Adrian Butterfield, baroque violin; Alison McGillivray, viola da gamba; Laurence Cummings, harpsichord. Naxos 8.570888, - 889, - 890.
French baroque composer Jean-Marie LeClair can be played courtly and refined like his contemporary countrymen Rameau, Charpentier, and Couperin; or he can be played with a bit of rustic, rural flavor. Butterfieid, McGillivray, and Cummings, all well known and highly accomplished period musicians (Congratulations to Naxos for getting them!) split the difference. Their LeClair is lively, tangy, and occasionally quite poignantly troubadour-like. Butterfield's violin is the dominant voice here, of course, and his sound has a marvelous balance of beauty and chutzpa, smoothness and piquancy. His mastery of the difficult baroque instrument, his purity of tone even when he is pushed by LeClair to the edge, is a thing to behold and truly captivating.
LeClair frequently gets lost in the overall French baroque picture, partly I suspect because he sounds more Italian than French. Butterfield in the album's liner notes cites Corelli as a major influence and this sounds right. The Italian's sweet, fusty Opus 5 sonatas are not far away.
One of the best things about Naxos, especially over the last decade as they've gotten their feet on the ground in the classical music recording industry, is how nimble (and generous) they seem compared with the competition. They issue a flood of new recordings every month, of all manner of composers old and new, known and not so well known; and in a case like this they'll issue all three CD's of LeClair's first book of sonatas as a lot, rather than letting them trickle out over a year, or more. I'm sure there are business reasons for their mode of operation but it does serve us music lovers well.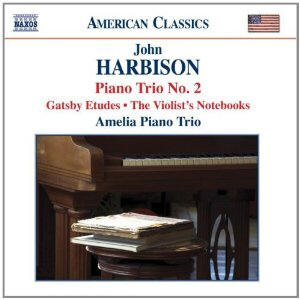 John Harbison. Piano Trio No. 2. Gatsby Studies. The Violist's Notebooks. etc. Amelia Trio. Naxos 8.559243
And speaking of Naxos, here they are with a fascinating new release of chamber music by American composer John Harbison, the third Harbison CD from the label. Up this way (New England), we tend to know Harvard based Harbison better than others around the country do; but he certainly holds his own among his contemporaries and to my ears is more interesting than most. He is a descendant of American modernists (actually a student of Roger Sessions) rather than the neo-romantic Copland school.
Piano trios, we fans of them like to preach, can make powerful, texturally transparent statements which can be characteristically more direct and compelling than those made by larger forms. Trios by Haydn, Beethoven, Brahms, and Shostakovich are obvious examples and Harbison's Piano Trio No. 2 (2003) is a fine addition to the tradition. A strong current of lyricism runs through it, but it is immersed in and crossed by quizzical questioning that refuses to let it control the overall mood of the work. I hope this trio finds its way into the concert repertoire one of these days and regret that the late Florestan Trio never found their way to it. The Amelia Trio seem to get all of it, so I have no complaints.
The Gatsby Etudes (1999) for solo piano, the album notes tell us, "were written while Harbison was preparing the opera The Great Gatsby for production by the Metropolitan Opera." They begin essentially as riffs on rags which have a virtuosic, improvisational cadenza-like quality; but by the time we've moved through the first two movements, 'Parlors' and 'Parties,' to the last movement called 'The Green Light,' we are a long way from the urbane beginning and into considerably deeper emotions. I have not heard the opera, but based on the appeal of this music, I will hunt it down.
The Violist's Notebooks (2002) are likely just that—the viola is Harbison's instrument. They are soliloquies on an instrument that frequently has to make a case for itself, especially as a soloist. The viola can be wonderfully discomfiting, pointing as it can't help but do to the brilliant flights of the violin and comfort of the cello. Harbison's solo music for viola recalls some of the qualities of violist Helen Callus's recent recording of Bach's cello suites, especially its insistence on not being a cello, reminding us at the least that the string quartet would be a duller affair without the sometimes caustic, always arresting, sound of the viola. This is bracing, engaging music.
10 Micro Waltzes (2004) is small music that only a large composer could write. Eloquent in their modesty, they are among the most enjoyable music in the program. Like pencil drawings for larger works that would not exceed them.
The program concludes with a miniature (8:45) Suite for Cello (1993), which doesn't feel at all small, which feels like a cousin of one of Britten's; and an early Piano Trio (1968) which is the most conspicuously modernist piece on the album.
I will confess that Harbison is my kind of modern composer: no gratuitous dissonances, no minimalist mannerisms, no overblown pseudo-romantic gestures. He writes within an emotional and stylistic range that feels possible and which is less moving for that.
System used for this audition: Audio Note CDT 4 transport; Blue Circle BC501ob LOC dac, BC 3000IIGZpz preamplifier, and BC 204KQ amplifier; Crimson CS710 preamplifier and CS640E mono-block amplifier; JM Reynaud Orféos speakers; and Crimson cable.
Bob Neill, in addition to being an occasional equipment and regular music reviewer for Positive- Feedback Online, is also proprietor of Amherst Audio in Amherst, Massachusetts, which sells equipment from Audio Note, Blue Circle, JM Reynaud, and Crimson Audio.