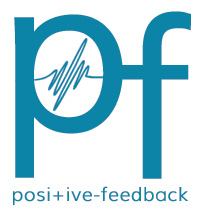 You are reading the older HTML site
Positive Feedback ISSUE 59
january/february 2012
The Aural Symphonics Ultra Cube XXV Power Cable, Digital Standard XXV S/PDIF Cable, and Digital Standard XXV USB Cable: The Perfect Marriage
by Andy Schaub
In Penny Lane there is a fireman with an hourglass
And in his pocket is a portrait of the Queen.
He likes to keep his fire engine clean
It's a clean machine
—"Penny Lane", The Beatles
When Aural Symphonics first contacted PFO about writing some reviews of their cables, they wanted to see samples of previous cable reviews. Since I didn't have any cable-only reviews, I pointed them to two of my articles, one on portable listening and the other on my digital music server. Whatever they saw, they liked, because the next thing I knew I had the cables mentioned in the title of this article on their way to me. They told me that because of the cryogenic treatment they use for their cables that conventional burn in wasn't necessary. They also asked that I review the power cable, S/PDIF cable, and USB cable as a set rather than individually, which was fine with me since I was already using all Locus Design cables in the same places along with a Mac mini (2010 vintage with a third party SSD installed as the boot disk), a Sonicweld Diverter HR and the original version of the Berkeley Audio Design Alpha DAC all feeding my new reference system, made mostly by the Triode Audio Corporation and driving a pair of Audio Note AN-E loudspeakers as often discussed. Also, power was being controlled by the PS Audio Power Plant 10 and a short stack of Equi=Tech balanced transformers. Aural Symphonics was kind enough to include a lovely gold-plated set of BNC-to-RCA adapters for the S/PDIF cable running between the Diverter HR and the Alpha.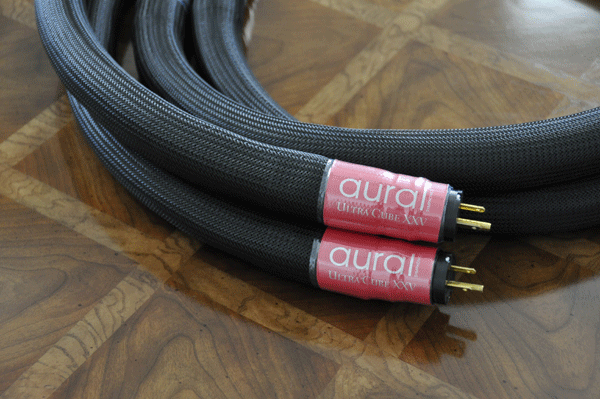 The first thing I noticed about the sound of the Aural Symphonics trio was an exceptionally pure and clean midrange, so clean that I could actually understand lyrics on some of my 24/96 downloads that I honestly couldn't understand in the CD's. The bass seemed a little light and the treble a little rolled off, and I was reminded in many ways of the sound of my old Quad ESL-63 USA Monitors; but it didn't take long for the Aural Symphonics bass to deepen and the treble to extend itself and the next thing you knew I had world-class music coming from my little Mac mini. Sadly, the mini has had problems since I got it and I finally took it into the shop.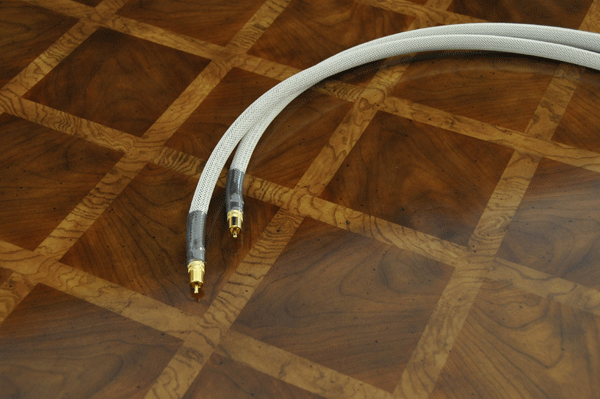 To describe the sound of the Aural Symphonics trio is rather like describing the sound of music itself; the system just sounded very clean, open and natural. Soundstage and image placement were superb and I thoroughly enjoyed every moment of music while I had the cables in the system. While they didn't sound like the Locus Design trio, they were every bit their equal if not in many ways superior.
Again, I cannot emphasize enough how clean and pure—but natural—the midrange was. Listening to the 24/96 download of Kate Bush's 50 Words for Snow, I was taken by the timbre of the piano and the fact that one could completely and totally hear the annunciation in Bush's voice without it sounding overly etched or excessively detailed. The clarity did not come at the cost of brightness. I have noticed, as the system has evolved and in particular as I have come to grapple with power problems in my apartment, a general tendency towards improvements in midrange clarity and detail with less overall sibilance; however, the Aural Symphonics trio truly went above and beyond the call, making every word from the 24/96 download of The Girl in the Other Room by Diana Krall understandable something that, again, even my SACD player can't quite accomplish. While it is true that the Theta Compli Blu may have a little more bass slam than the digital music server, I think that's not the fault of Aural Symphonics cables which, to borrow from Joan Didion, kind of plays it as it lays.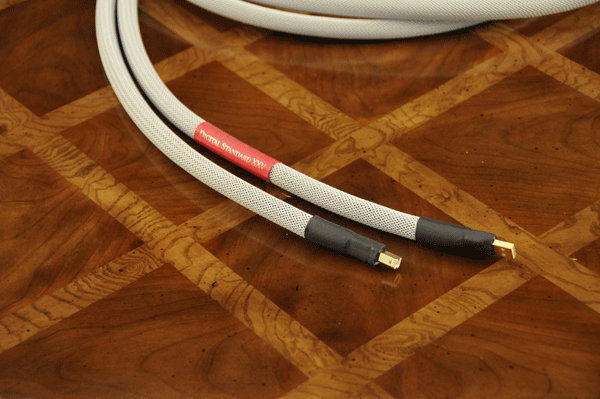 After several weeks of playing and enjoying the Aural Symphonics cables, the time came to go back to my reference standard: the Locus Design Keynote power cable, Cynosure v2 USB cable and BNC-to-BNC terminated Core S/PDIF cable. I immediately recognized the warmth and depth that I associate with the Locus Design cables and, in all truth, it felt much like returning to old friend; however, by comparison to the Aural Symphonics cables, the treble seemed a little bright and the midrange slightly occluded. I should also mention that it seemed to take an awful lot of effort to get a clean boot of the Mac mini after I reinstalled the Locus Design cables, and that was after having the Mac mini in the shop for several days only to be pronounced completely sound. Playing the B&W Society of Sound 24/48 download of Bruckner's Symphony No. 4 by the London Symphony orchestra under Bernard Haitink, I again noticed that slightly occluded midrange which made it ever more notable than it had been with The Girl in the Other Room by Diana Krall. Was that the fault of the cables? I honestly don't know. Rather than completely reinstall the Aural Symphonics cables, I switched to another Society of Sound 24/48 download, the Mozart Requiem by the LSO under Colin Davis. It sounded lovely, but still had a slightly suppressed quality to the midrange.
Feeling somewhat thwarted in my attempt to return to my reference standard, I changed to a completely different download provider and started the 24/96 download of Al Qantarah by Fabio Tricomi et al. That sounded much more open and musical. So I'm willing to bet the slightly glossy sound of the B&W Society of Sound 24/48 recordings had more to do with the recording techniques used than anything to do with my digital music server. I know that to make that as an absolute statement I should really A/B every possible variable, and I'm not trying to make things easy for the Locus Design cables. Based on my own limited experience making acoustic recordings with a pair of Schoeps microphones, an Apogee Duet and a 17" MacBook Pro, I can't say I hear that much of a different between 24/48 and 24/96 under normal circumstances so I don't think the additional resolution alone would improve the midrange all that much.
As a sort of tiebreaker, I ordered the SACD of the same performance of Bruckner's Symphony No. 4 by the London Symphony orchestra under Bernard Haitink. Playing that in my Theta Compli Blu, I do hear a greater clarity than I did via my digital music server; however, it's not such a night and day difference that I think there's a defect in the server. In that sense, the Locus Design cables serve their purpose quite adequately; but I believe that the greater midrange openness of the Aural Symphonics serves classical music—in fact all forms of music—quite well. Although a combination of nostalgia and practicality keeps me from purchasing the Aural Symphonics to replace my Locus Design cables, if I were in the market for a replacement, the Aural Symphonics would be at the top of my list.
Having just played Marilyn Mazur's Elixir in my Tri TRV-CD4SE tube CD player then immediately gone to Peter Gabriel's Half Blood at 24/48 from the B&W Society of Sound on my digital music server with the Locus Design cables, the overall sound quality is close enough that I'm completely fine with keeping the Locus Design as my reference.
Many companies are coming out with USB cables now, including AudioQuest and Cardas, and they tend to be relatively inexpensive in comparison to the Locus Design. Does that mean they are inferior? I don't know. I just know that I like what I have but it kind of hurt to remove the Aural Symphonics from my system and I do wish—in some small way—that circumstances required a replacement for my Cynosure v2, Core, and Keynote. One thing I know for sure is that both the Locus Design and the Aural Symphonics sound best as a system. So although I would not discourage you from buying say, just the Digital Standard XXV USB cable alone, it would be best if you could purchase the USB, S/PDIF, and power cables as a system; that's how I auditioned them and that's how I know them best.
Kindest regards,
Andy
Digital Standard XXV USB A/B
Retail: 2.00M 155.00, 3.00M 175.00
Aural Symphonics Cryogenic Infusion @ 72hours.
Two conductor shielded, proprietary wire gauge.
Machine made cable. Hand assemble exterior cosmetics, does not contain crushed polypropylenes.
Digital Standard XXV SPDIF
Retail: 1.00M 400.00, 1.50M 500.00, 2.00M 600.00
Aural Symphonics Cryogenic Infusion @ 72hours.
Precision high speed 75.00 ohm solid core coax.
Aural Symphonics proprietary floating shield with island and bridge design.
Cardas RCA connectors, optional BNC to RCA adaptors.
Aural Symphonics proprietary Teflon AMORPHOUS FLUROOPOLYMERS dielectric.
Machine made cable. Hand assemble exterior cosmetics, does not contain crushed polypropylenes.
Ultra Cube XXV
Retail: 1.23M 1565.00, 1.50M 1732.00, 1.54M 1757.00, 1.85M 1950.00, 2.00M 2043.00
Aural Symphonics Cryogenic Infusion @ 72hours.
Aural Symphonics proprietary power cable design.
9 conductor single phase design, stranded wire with EMI/RFI filtering.
Does not use any solid core conductors as is illegal in European Union.
Machine made wire and connectors. Hand assembled, does not contain crushed polypropylenes.