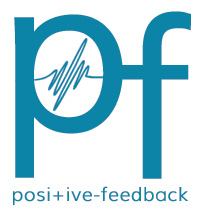 You are reading the older HTML site
Positive Feedback ISSUE 59
january/february 2012
CES Sneak Peek - Bully Sound Company
by Myles B. Astor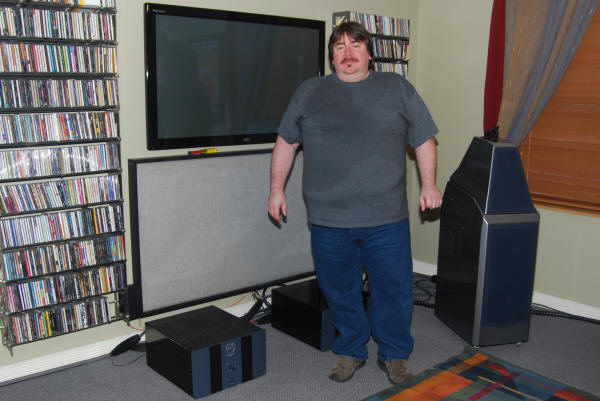 Like the proverbial Phoenix rising from the ashes, both Dan D'Agostino and his son Bret, have following their not so amicable split with Krell Industries, moved on to bigger and better things. First, Dan founded Dan D'Agostino Master Audio Systems and now son Bret, has followed suit with Bully Sound (named in honor of his late White English Bull Terrier, Kiko).
While maybe not as well known as his father, Bret is no Johnny come lately when it comes to the high-end audio design. At the tender young age of six, Bret recalled, "cutting his teeth designing circuits and circuit boards." After graduating high school, Bret worked full time at Krell, handling everything from assembly to technical services to sales and marketing. After leaving Krell for a short stint in electronic contract design, Bret eventually returned to the fold to work on Krell's Evolution electronics line.
Perhaps the turning point in Bret's career, however, was that time period between working for Krell and founding Bully Dog Sound. "Both Dan and he spent a considerable amount of time together brainstorming," as Bret recollects, "on how to do things differently than when with Krell."
It was during this time period–and while pitching in to help his dad launch D'Agostino Master Audio Systems—that Bret first began work on the PC board design and layout, mechanical engineering and prototypes for his own first commercial product, the 100-wpc, pure Class-A, Bully Sound BSC-100m monoblock amplifiers. Priced at $15,000 for the pair, these monoblock amplifiers currently stand atop the Bully Sound Company amplifier line. Down the road, Bret plans on releasing the BSC-60 stereo amplifier, a more affordable, scaled down version rated at 60 to 75-wpc Class-A.
When it comes to design, Bret's philosophy is as simple as his circuit; don't mess around and go for the gusto: a pure Class A solid-state circuit design. Bret feels that a substantial part of that "solid-state" sound is directly related to the amplifiers constantly switching between Class A/B mode (or for that matter, Class D amplifiers). In the case of the BSC-100m, Bret's goal was a warm, dynamic, fast and articulate sounding solid-state amplifier—something akin to Krell KSA-250 amplifier. To attain this goal Bret started with a massive 1368VA custom designed toroidal transformer and monstrous and a robust power supply with more than 100,000 microfarads of filter capacitance. This allows as Bret shared, "the BSC-100m amplifiers to deliver constant, clean and quiet power as well as doubling its rated power all the way down to 1 ohm load."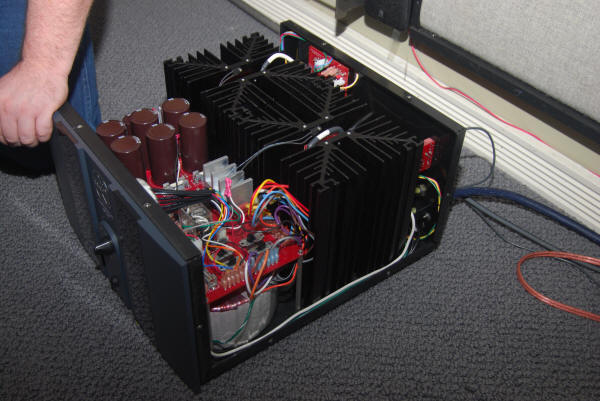 Now being a Class A amplifier and having all those devices "on" all the time might not endear Bret to Al Gore (the BSC-100ms will, however, serve quite nicely as a nice toasty bed for your kitty(s) to warm their little tummies). What Bret has done, however, to increase the amplifier's energy efficiency, say for non-critical listening, is place an adjustable bias output switch on the BSC-100m's front panel. This "ECO" mode as it is called, allows one to reduce biasing by either 50 or 98%. Another nice feature of the new Bully Sound amplifiers is that their heat sinks are located internally, thus helping the audiophile avoid gouging out pieces of their shins.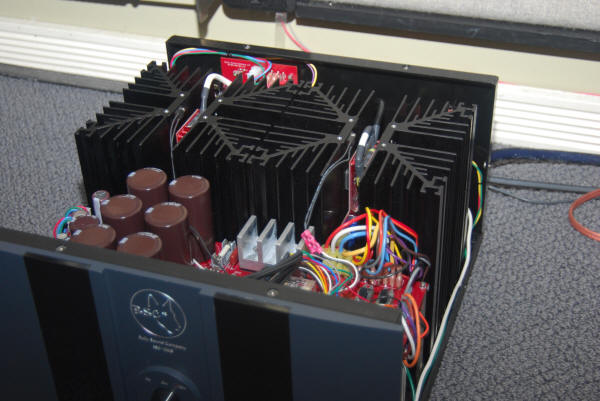 But without a doubt, the burning question that many readers have for Bret is whether he plans on building a large wattage amplifier for audiophiles with power hungry speakers. On this topic Bret hesitated a little bit, noting that building a very large wattage, amplifier is a far more difficult proposition, in large part due to being able to bias the amplifier in Class A for its full output.
Curiosity aroused, I was recently accorded the opportunity to toss a few favorite reference LPs into my record bag and hop on a Metro North train bound for Connecticut in order hear Bret's new amplifier in his home system. His current reference system consists of his BSC-100m amplifiers driving the extremely well received Wilson Audio Sasha speakers along with a modified Krell KRC preamplifier, the tube/hybrid Doshi Audio phono section (stay tuned here for the upcoming review of this new product) and an analog front-end consisting of a SME 20 turntable/SME V arm outfitted with a Koetsu Onyx Platinum cartridge. Both interconnect and speaker cables were courtesy of Transparent Audio.
Nor did these Class-A amplifiers disappoint! I'm sure that no sane audiophile would be surprised that a D'Agostino designed amplifier possesses extremely tight, controlled, powerful and rock solid bass without sounding overdamped. And the system did just that whether Alan Parson's I Robot or Double Bass was cued on the SME. Moving further up in the audio spectrum, one could not miss the smoothness nor detail of instruments and how the wonderful warm tone of Mulligan's sax contrasted with the bite of Art Farmer's trumpet on the outstanding new ORG reissue of The Gerry Mulligan Quartet What Is There To Say? Soundstaging, transparency, and sense of space were also quite remarkable with excellent separation and localization of instruments; especially so on the Decca release of Britten's Young Person's Guide to the Orchestra. The few areas that felt somewhat short of the ultimate could have easily been the fault of the other gear in the system. Even this tube lover would love to hear what Bret's amplifiers could do on the Martin-Logan electrostatics!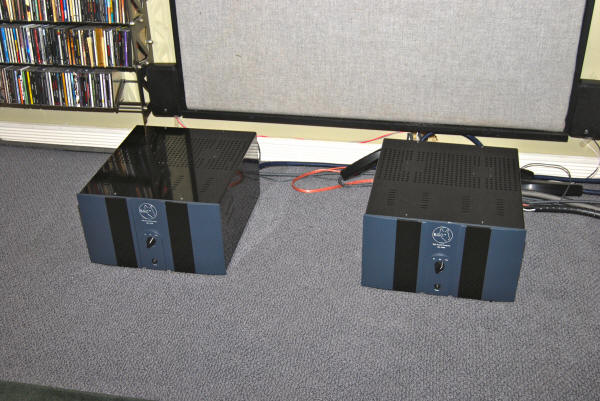 If you're going to CES, and remember this year, the show is open to people outside the trade, be sure to check out the Bully Sound Company room and Bret's new amplifiers!
Bully Sound Company www.bullysound.com