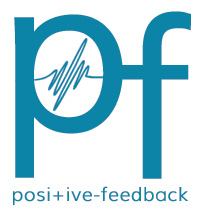 You are reading the older HTML site
Positive Feedback ISSUE 59
january/february 2012
CES 2012 Show Report
by Andre Marc


The 2012 Consumer Electronics Show has come and gone, and it was the usual circus. Of course, my focus was on high performance audio, which meant I spent all my time in the Venetian and the Mirage.
Just trying to cover those two hotels was a logistical nightmare and a test of physical stamina. I can probably count on one hand the number of major players in high end audio that were not represented. Even so, in attendance were a number of luminaries of the high end scene. Name checking a few, Alon Wolf of Magico, Vladamir Lamm, Paul Barton of PSB, Tim de Paravicini of E.A.R, Yoav Geva of YG Acoustics, Kevin Halverson of HRT/Muse, Kevin Hayes of VAC, Bill Conrad of Conrad Johnson, Andrew Jones of TAD, Ray Kimber, John McDonald of Audience, Mike Creek, Roy Hall, John Atkinson and Michael Fremer of Stereophile, Jonathan Valin of The Absolute Sound, Lars Hansen of Hansen Audio, John Stronczer of Bel Canto, and way too many more to mention!
I heard some good music in most of the rooms, even though some stuck to generic, new agey instrumentals and endless Dire Straits. Many exhibitors were willing to play requests, which was cool.
The most common source component, by a large margin, was some variation on digital file playback, either from a one box digital hub or via Mac and PC laptops connected outboard digital processors. There were loads of exhibitors controlling playback via iPads.
The overall mood was very upbeat and there were lots of new products introduced, especially speakers and digital source components (tons of DAC's and other goodies). There was also an interesting mix of attendees with more women and younger people than I had expected. All in all, a splendid time, if not totally exhausting.
Some of the better sounding moderately priced rooms included, not in any order:
Unison Research & Opera loudspeakers
Music Hall
Bel Canto with Joseph Audio loudspeakers
Rogue Audio & Eggleston Works loudspeakers
Best sounding expensive systems:
Dan Meinwald's room featuring E.A.R., Marten & Jorma cabling.
King Sound, Bob Carver tube amps, and Purity Audio Design Silver Statement preamp.
Audio Research & Sonus Faber
Vienna Acoustics
Vivid Audio & Luxman
VTL
CH Precision/Argento/Magico
Sony & Pass Labs
The most impressive Uber Systems
MBL
Lamm & Wilson
Lamm & Verity
dCS
YG Acoustics
Magico, featuring the Q7
Soulution & Magico
Marten (w/ Marten monoblock amps)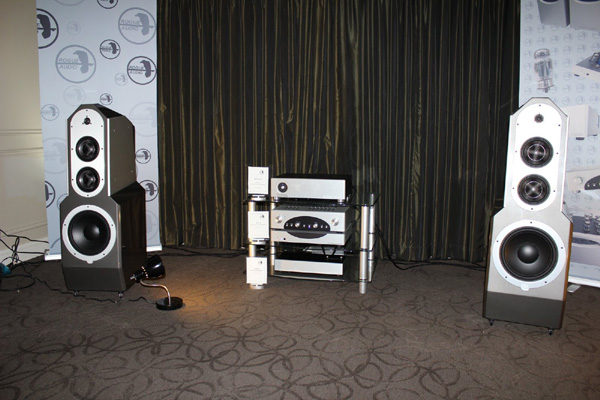 Rogue and Eggleston Works. A new Class D/tube hybrid power amp was being displayed. Sounded very good.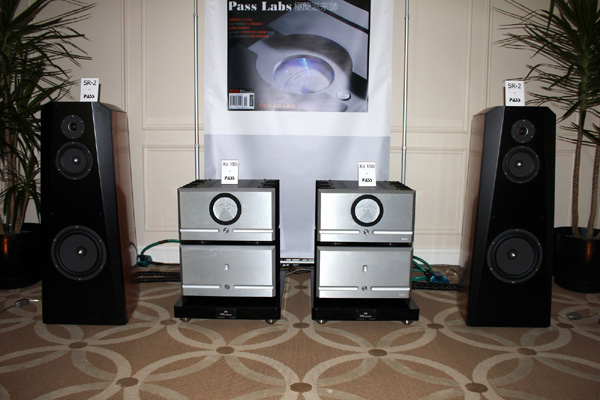 Pass Labs room. These amps are MASSIVE.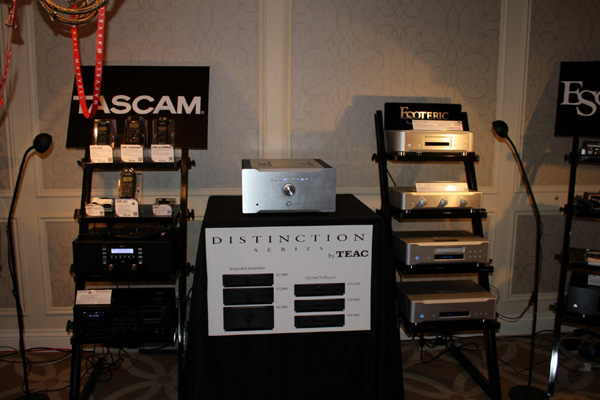 Teac/Tascam. Teac was displaying the new very affordable Distinction line.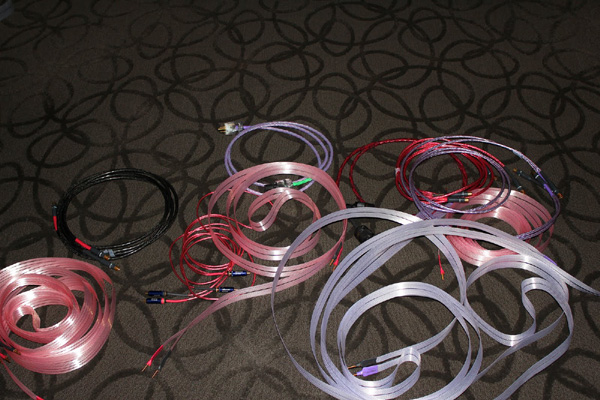 Nordost cables.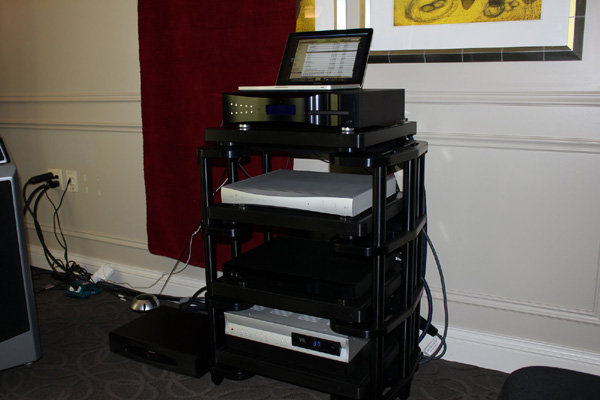 John Quick of Tempo and his dCS set up. He was also using Wilson speakers. Great sound, and good music.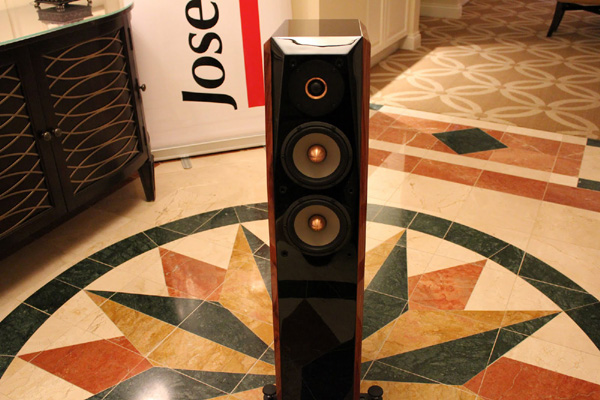 A new Joseph Audio speaker.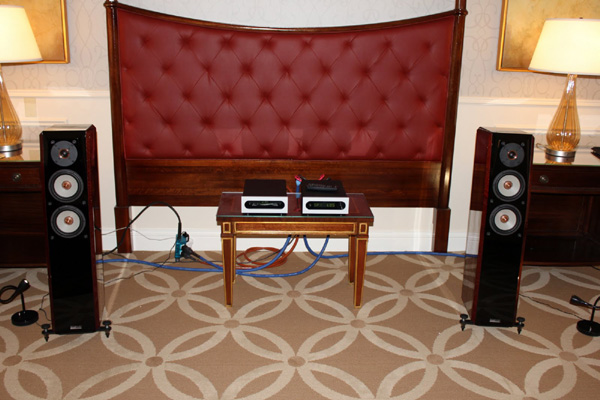 A simple yet elegant Joseph Audio and bel canto set up. Nice sound and elegant looks.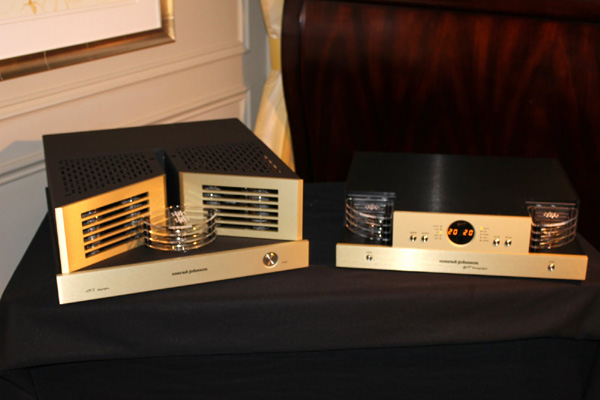 CJ tube gear. Audio Jewelry.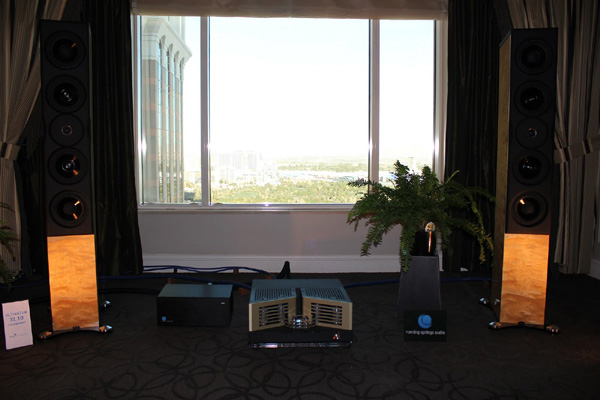 CJ room.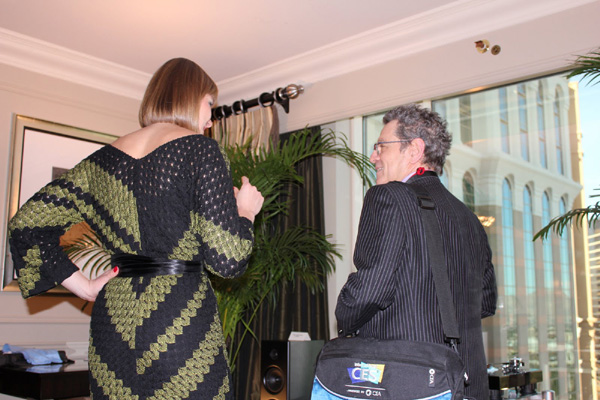 Michael Fremer and friend.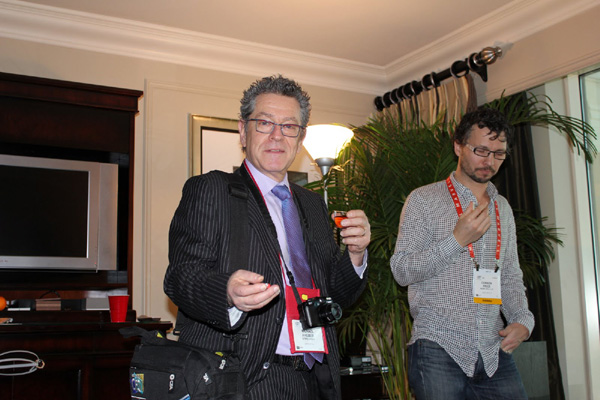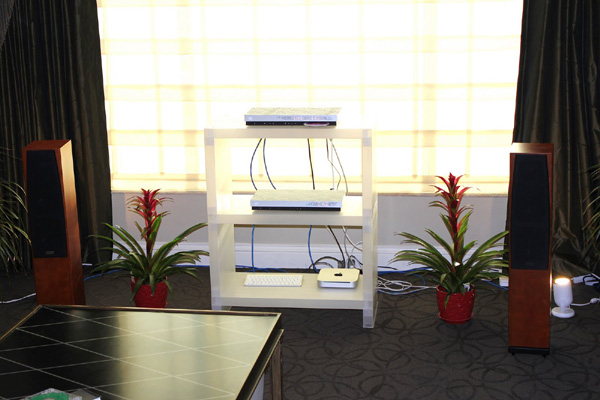 Resolution Audio room. The Cantata is a very special component.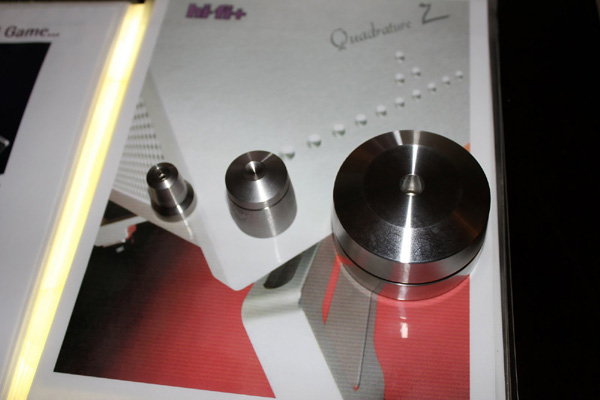 Stillpoints isolation and resonance control devices. Beautifully made.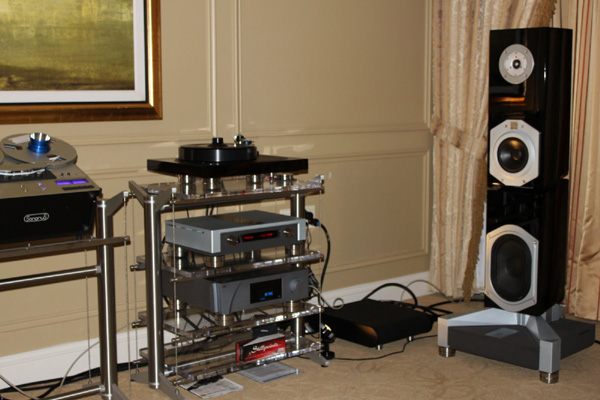 Wadax set up. Very impressive. Digital phono correction and active speakers. A Neil Young LP sounded incredible.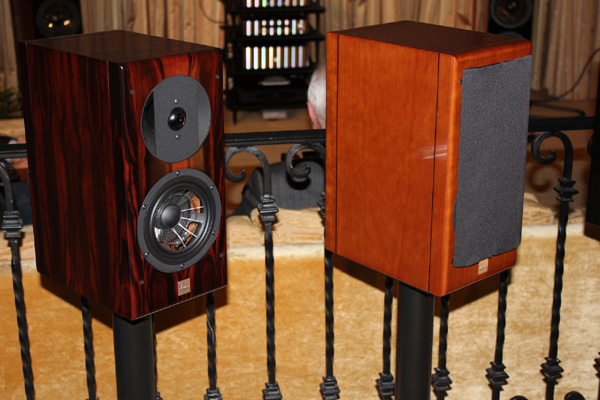 Vienna Acoustics monitors. Beautifully made.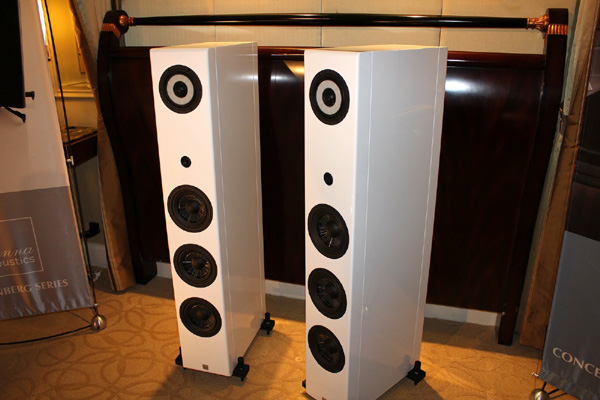 Vienna Acoustics prototype.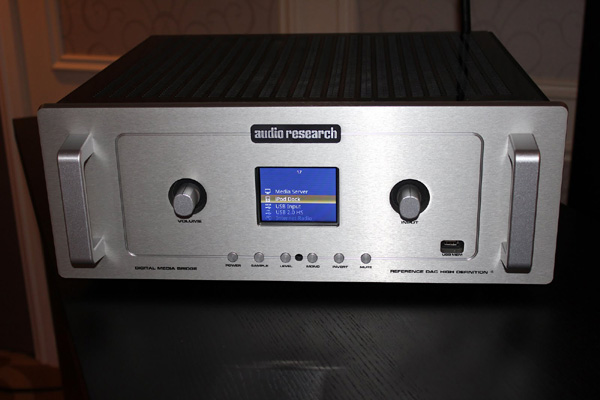 New Audio Research digital hub.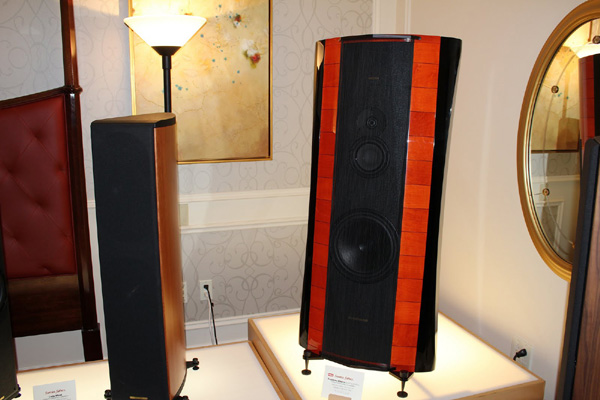 Sonus Faber.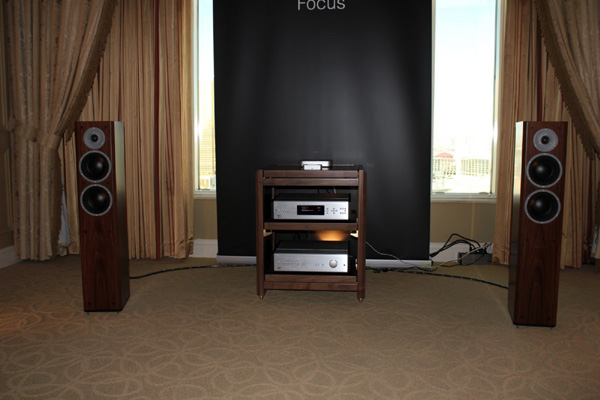 Dynaudio with T&A.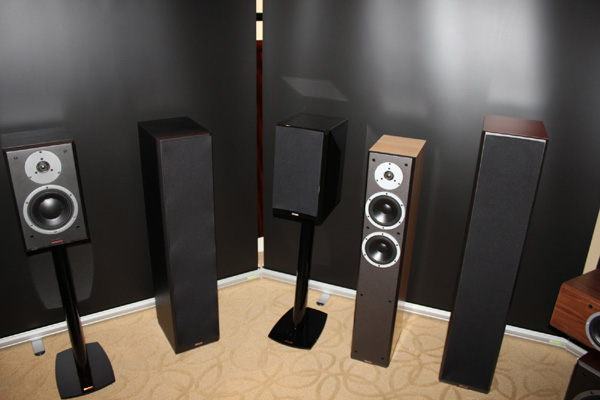 Dynaudio recent models.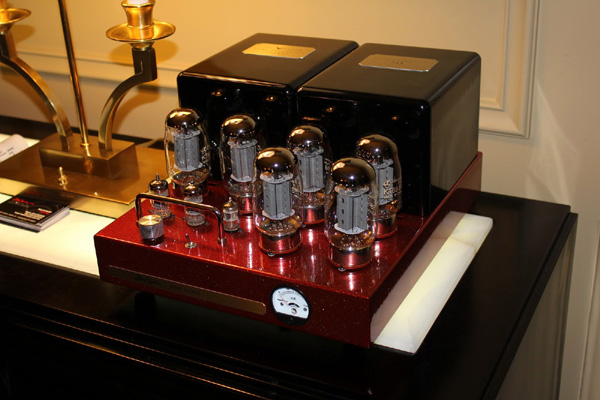 New Carver tube amp. Nice.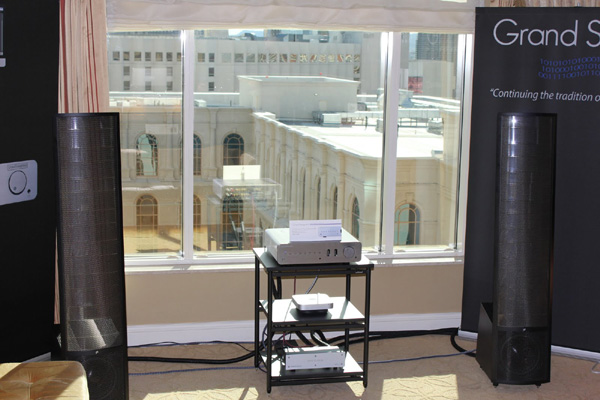 Peachtree & Martin Logan.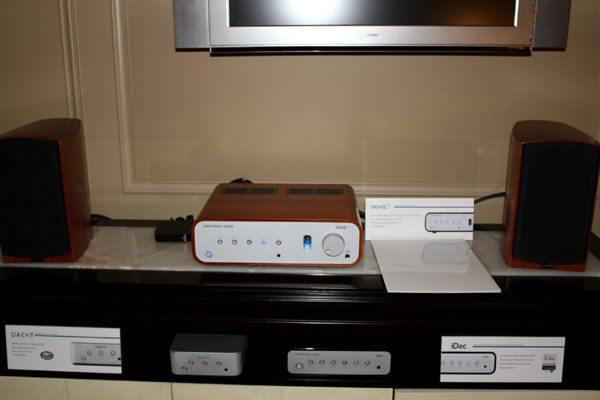 Peachtree.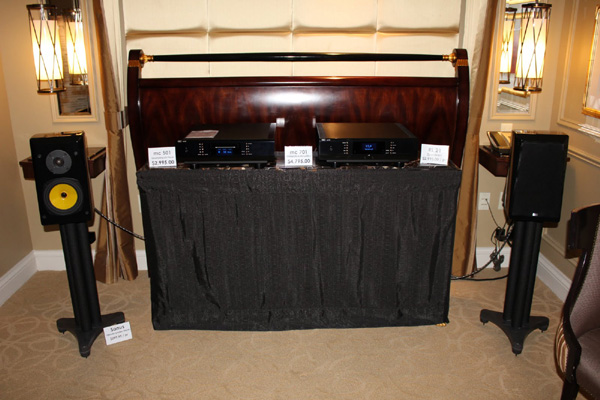 A nice set up from Music Culture.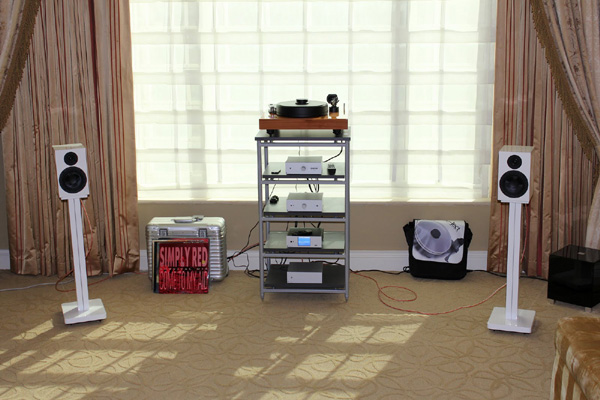 Pro-Ject room. Nice stuff. I love the small footprints. I was told there is a hybrid tube preamp in the works and the new Streambox is a cool digital source component.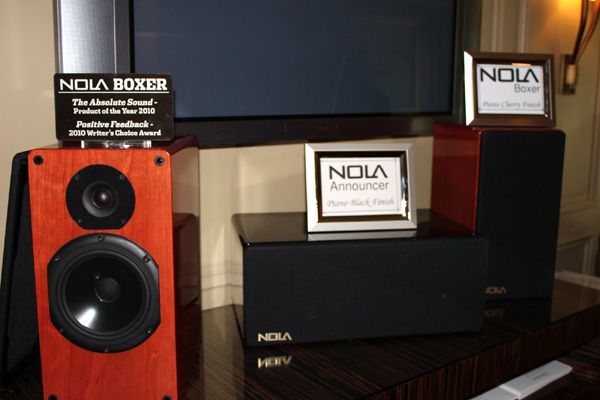 Nola Boxer. Nice sounding room.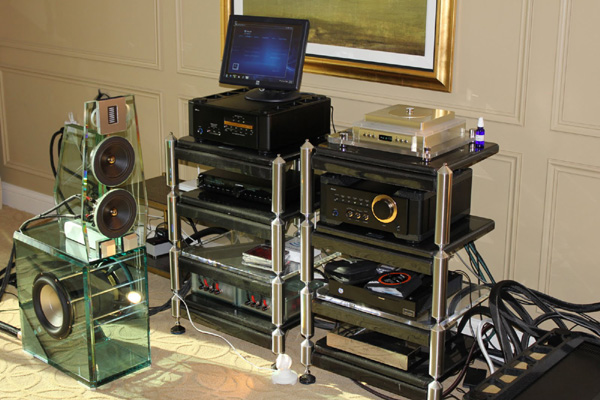 BAlabo electronics from Japan with Perfect8 speakers from Sweden. The speakers are $115K! Sounded rather nice, but off the charts expensive.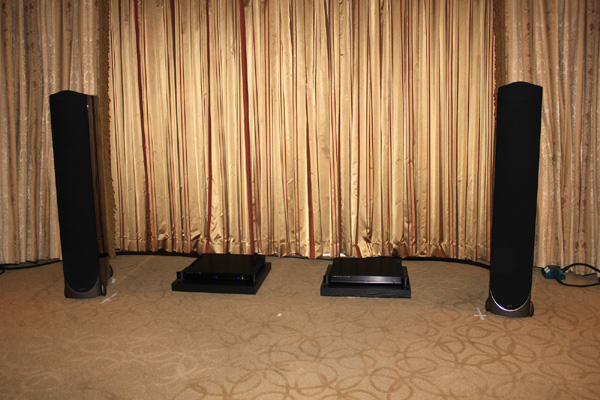 Paradigm and Anthem. Paradigm has lots of good products to offer, including new active speakers and a revamped Monitor line.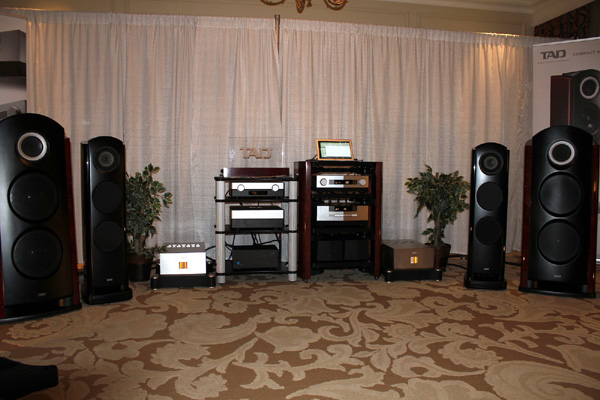 TAD room. Impressive. They were playing high-rez files. Bigger than life sound.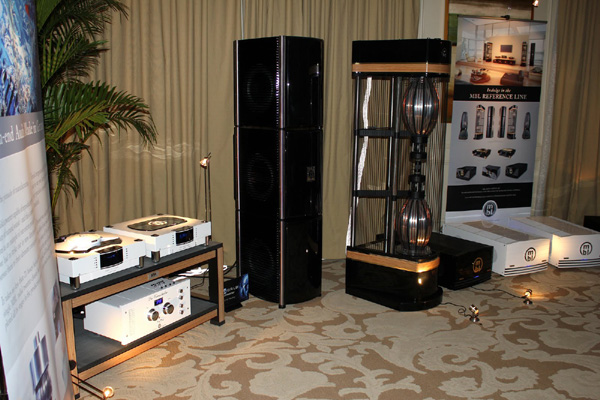 Mighty MBL gear.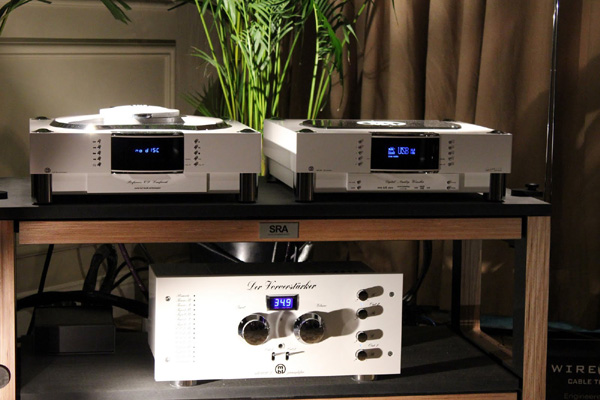 MBL Reference electronics.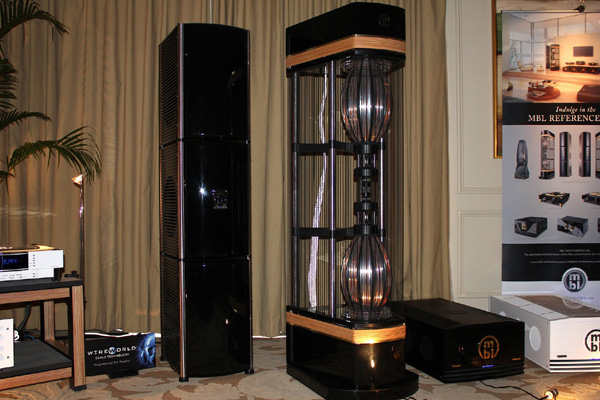 MBL Extreme main tower and bass stack.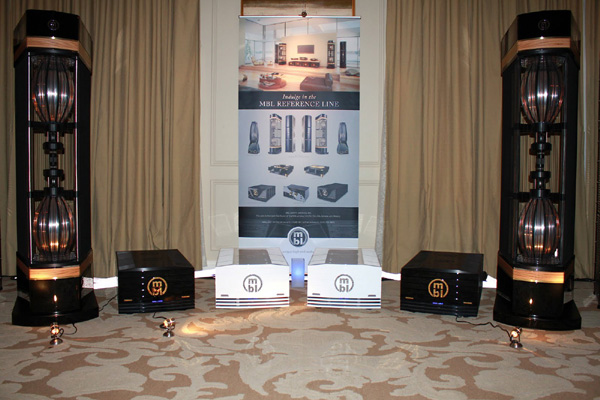 Front view of MBL system. Huge soundstage from these omni-directional wonders.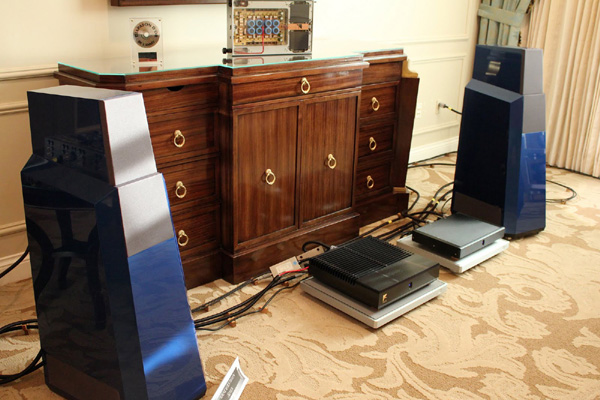 Ayre and Vandersteen. Classy sound.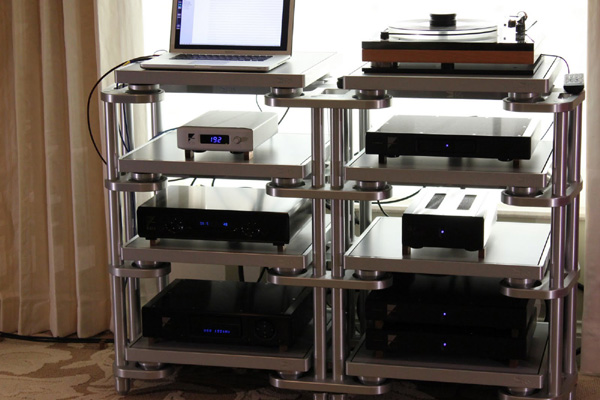 Ayre system.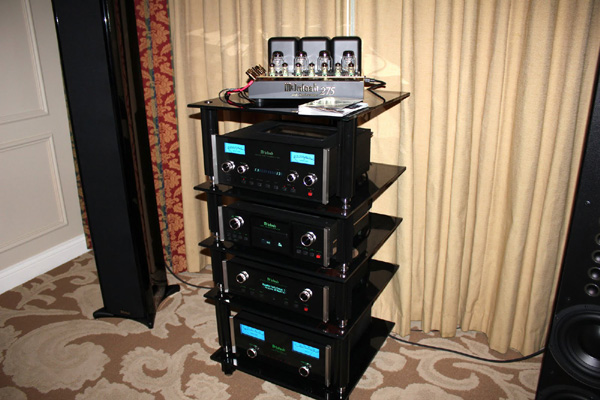 McIntosh magic.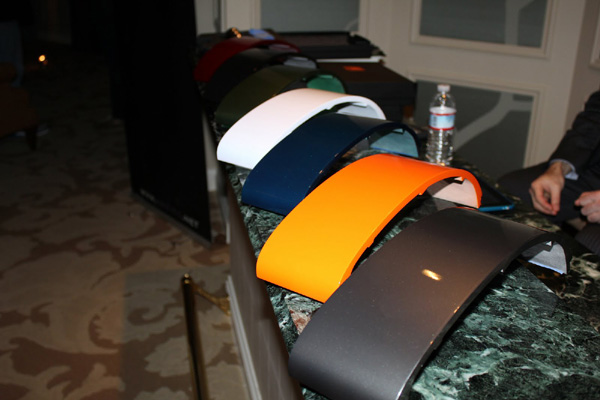 Finishes for the brand new Magico S5.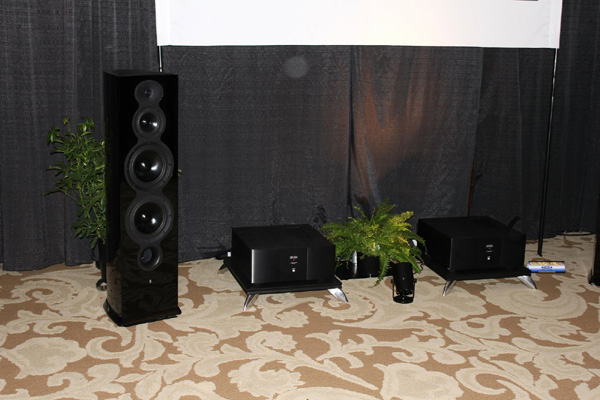 Mark Levinson and Revel.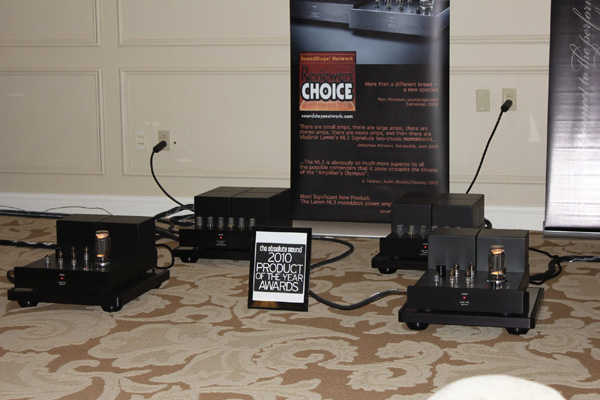 The mighty Lamm reference amps. Possibly the best sound of the show with the Wilson Alexandrias. Very life like and a very "in the room" feel.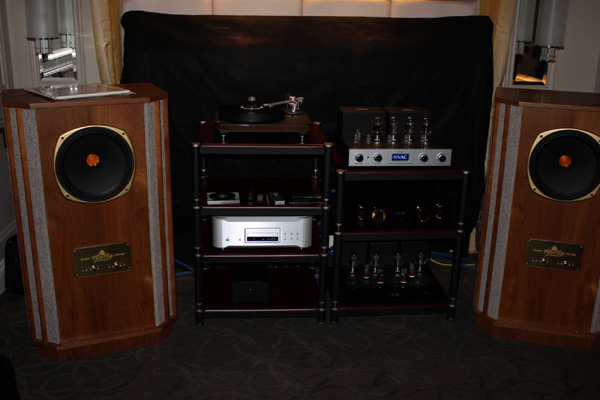 VAC room.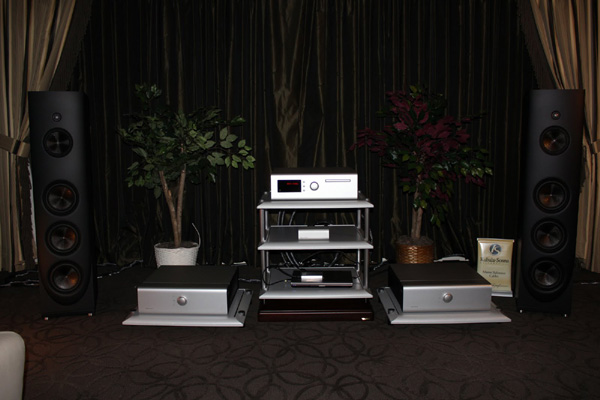 Soulution electronics and Magico speakers. Highly resolving combination. Alison Krauss & Union Station sounded amazing on this system.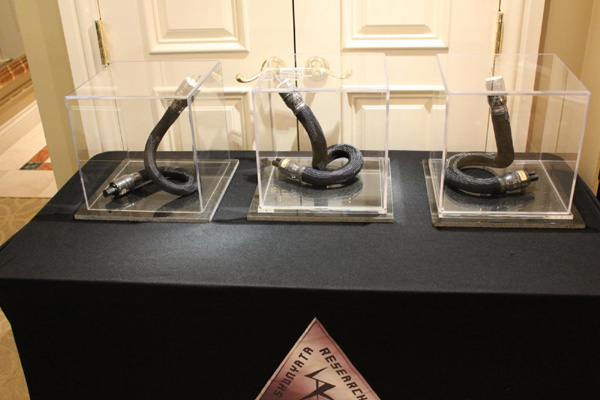 Shunyata Research uber power cords.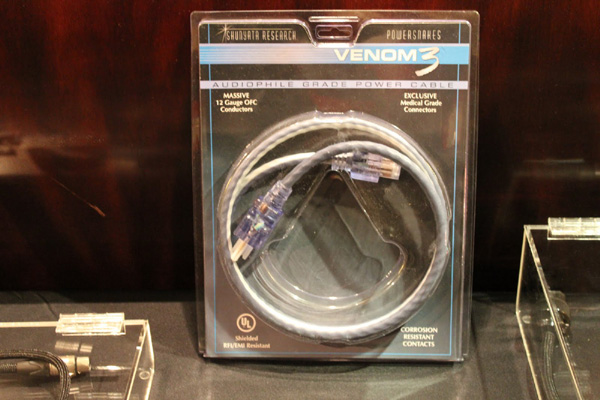 Shunyata Venom 3. A great value at $99.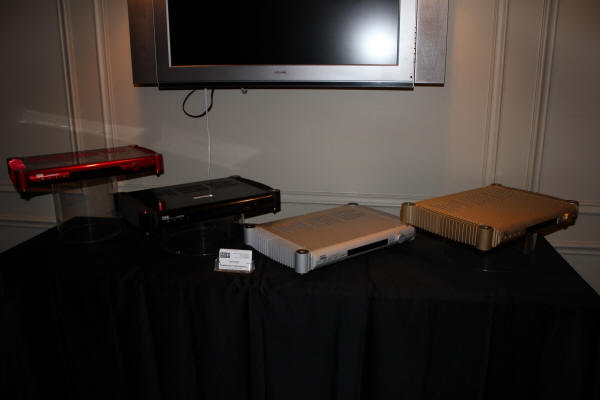 MSB DACs.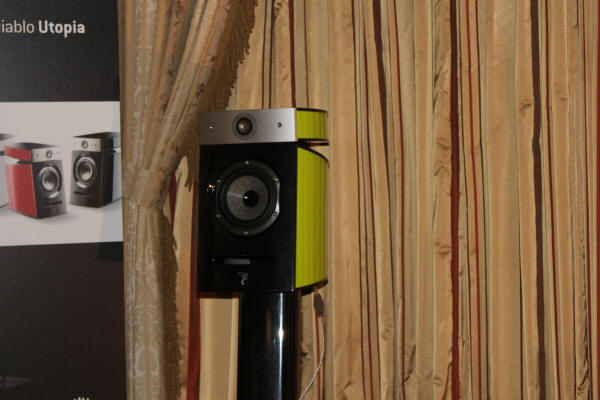 Focal.