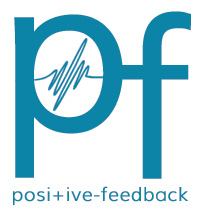 You are reading the older HTML site
Positive Feedback ISSUE 59
january/february 2012
Red Hot Chili Peppers, I'm With You
by Jimmie Bustillos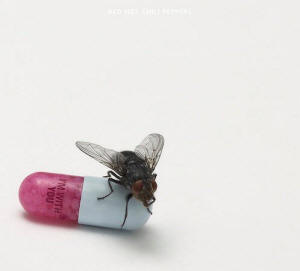 I've been a fan of the Red Hot Chili Peppers since 1999 when they made their album Californication. At the time, I was more into heavy metal/hard rock, but they were the ones that cut through that fog of heavy feeling music, and pushed me towards a more funk/punk rock musical genre. After hearing Californication I submerged myself in some of their earlier albums like Blood Sugar Sex Magik and One Hot Minute, and I could clearly hear the differences in music structure and tonality being played between John Frusciante and Dave Navarro. Stylistically, Navarro's guitar leanings were more prone toward heavier riff usage, not the melodic funk licks that were a musical imprint in the Red Hot's compositions. Once 2004 came around, I came across By The Way. I was 17 at the time, and my musical tastes started to stretch out into post hardcore/indie/alternative/experimental (kind of a long list of genres, covering way too many bands), but upon hearing the album it became hard to digest a maturing Red Hot, even when one considers my musical interests at the time.
Fast forward to present time, Frusciante is no longer with the band and Red Hot has 2 more albums, I'm With You being the most current album with current guitarist Josh Klinghoffer. Considering all this sub-sequential knowledge of their previous albums, I can clearly say that this really is a new beginning for Red Hot musically and stylistically. Their previous albums with Frusciante always had some avant-garde way of introducing funk chords and jazz riffage into punk/alternative rock. His style focused on mellow, albeit heavy undertones on certain songs, with all those other elements on board. One of the determining factors of his style was the incorporation of his guitar solo work; very in-your-face and emotionally driven.
This new album does not suffer from the absence of Frusciante's generous guitar style, but rather benefits from a new approach as heard in the minimalist styling of Klinghoffer, who has collaborated on and off tour with Red Hot. This new album has bits and pieces that sound like previous Red Hot albums coming all together, but unlike their last album it's less experimental and like I mentioned, more minimalist, sticking to their alternative rock sound with funk punk rock in the background. Right off the bat though, after hearing the first track "Monarchy of Roses," you get a gritty raw vocalization of Anthony Kiedis's lyricism, and suddenly this disco era sound comes into play (funk infused) sounding very refreshing to the ear. The song "Look Around" brings back memories of Californication. Stylistically, it's a loud pop rock song that has elements of the song "I Like Dirt," and choral/vocal themes from "Aeroplane" off One Hot Minute. There are quite a few songs that bring about the fun, younger version of Red Hot, "Factory of Faith," "Did I Let You Know," and of course their single, which reminds me of "Snow (Hey Oh)" in Stadium Arcadium, "The Adventures of Rain Dance Maggie".
The newer version of Red Hot also includes a more musically knowledgeable bassist Flea, who studied music theory at USC during the band's hiatus. With that being said, there are piano parts placed within tracks on the album, thanks to Flea's newly gained knowledge and Klinghoffer's assistance. There are also trumpets added to certain segments of songs, but it doesn't get too crazy. "Did I Let You Know" showcases a trumpet solo within a song that is supposed to be about social media and commentary about Earth. "Happiness Loves Company" brings about those new piano skills Flea has, along with lyrics of social struggle and trying to live a happy life within that. "Police Station" is an interesting track because Kiedis talks about meeting old friends and their place in the modern world of today, it seems like he sees an understanding of their past relationship, and compares it to how life has affected them now. In "Dance, Dance, Dance" Klinghoffer brings more atmosphere, using delays, sharper tones, reverb, and added funk basics detailed in the song. Klinghoffer does not disappoint though, considering he's worked with the band for a couple of years. With Frusciante's influence notwithstanding, he's filled his place in Red Hot well, and I say this because people who are big fans of Frusciante's style do not like the "newer version" of the Red Hot band. In turn, this album could be considered more mellow than their previous albums, and I would place it against By The Way simply because of the whole stylistic mood of the album, some mellow, some fast paced songs, but overall a milder tone.
Coming to a closing and summation, this album would not disappoint Red Hot fans; I think the album grows on you the more you listen to it. I hope Red Hot keeps incorporating or introduces more funk/punk rock into their albums as the years go by because that is simply how I came to appreciate them more as artists, simply because the first track I heard as a kid was "Higher Ground" and those bass lines with that driven guitar got to me. Although if they stayed the way they are now I will not hate them. If I had to rate this album I'd say it's an 8 out of 10.