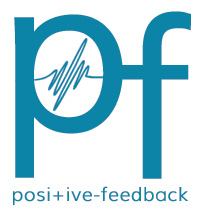 You are reading the older HTML site
Positive Feedback ISSUE 59
january/february 2012
Notes from the Field: Yet Another Comparison of Portable Listening Devices (Unillustrated)
by Andy Schaub
Hamlet: I'll have grounds
More relative than this—the play's the thing
Wherein I'll catch the conscience of the King.
—Hamlet Act 2, scene 2, 603–605
My girlfriend and I are travelling to Spokane, WA to see my father and stepmother over the holidays. Depending on my situation, different combinations seem to work best in terms of music. On the two short flights from the San Francisco Bay Area to Spokane, I used a combination of transparent JH 13 Pro IEM's with an older Whiplash Audio TWag replacement cable using a nice little 1/8" mini-plug. This older TWag with the high-quality connector sounded just lovely, open, spacious, and sweet, all driven directly from a 64GB iPhone 4S. I simply plunked everything in my North Face triclimate jacket pocket and pulled out the IEM's when I wanted to listen to music. The main album I played was A Moment's Peace by John Scofield, and even in the noisy turboprop shuttle that carried me from Spokane to Seattle, I could just move and groove to the lovely music with 90% of the airplane noise attenuated. I also played Being There (Ocrd) by the Tord Gustavsen Trio and I have to admit on that one—a very pensive, soulful album—I had to crank the volume a bit; but I still got music, and I passed the time in quiet contemplation while I sipped my complimentary apple juice, and thought about the snow.
Once we arrived at the little hotel (a generic, drab, business-like place near downtown Spokane, with heat and serve sausages and dry scrambled eggs for breakfast) we settled into the reasonably appointed room and chatted a bit; then my girlfriend fell to sleep. I put on my Moon Audio Silver Dragon V2 Ultrasone Edition 8's (which are hardly yesterday's news) terminated—in this case—with a Ray Samuels Protector/SR-71B connector going into (you guessed it) a black SR-71B, driven in turn by a matching black iPod Classic connected by a Moon Audio Silver Dragon V3 LOD, a little on the stiff side but sounding oh so sweet. I listened to music late into the night on this beautifully balanced combination with a playing life—according to Ray Samuels—of 10-12 hours between charges. I continued playing Live by Brad Mehldau which I had had fired up at the office before I left for holiday vacation. While I like my IEM's, and while they have a sonic transparency equal to the transparency of the housing in which they reside, the Edition 8's take me to another plane of existence, particularly when modified by Moon Audio and driven by the SR-71B. I wouldn't say it's like being at home (that's coming), but you definitely know you're listening to music and the thought of audiophilia dies away, replaced by the lovely feeling of music.
While I've been typing this on my MacBook Air, I've been listening to Le Pas Du Chat Noir by Anouar Brahem, from iTunes, processed by Amarra MINI (which I find to be more stable than the full blown version of Amarra, particularly when playing CD-resolution files) going through a mini-B terminated Locus Design Polestar USB cable into an iBasso D12 Anaconda DAC and headphone amp, all driving a pair of Moon Audio Silver Dragon V3 Beyerdynamic Tesla T5p's. Now this is getting close to the sound of my home music; although, I miss the openness and clarity that I've learned to appreciate from Pure Music, so a download may be in order. Having said that, the midrange is superb and tube-like in an almost emulation of miniature 300B's somehow wedged into the little black Anaconda. It's December 23rd and I am distinctly missing Christmas music. So I go to the iTunes Store and find none featured; however, I do see in my genius recommendations an album that looks interesting so I download it, low-resolution and all. In the meantime, I have been enjoying Ali & Toumani by Ali Farka Touré (guitar) & Toumani Diabaté (kora, "a West African instrument with twenty-one strings, combining features of the harp and the lute", according to the online dictionary at www.thefreedictionary.com). It's been a long time since I've listened to this album; and there's something about the higher-quality sound of the MacBook Air, Anaconda, and T5p's that reminds me of why I like listening to this album at home.
In the spirit of this traveling diary, I should reveal that I am typing this paragraph on my iPad 2 using a wireless Apple keyboard that my girlfriend gave me, and an Encase Origami Stand Sleeve for iPadthat makes using it very much like working with a personal computer. Given the hotel's abysmally slow Wi-Fi, I am downloading Pure Music using my iPhone 4S as a personal Wi-Fi hotspot and getting substantially better speeds while my iPad 2 leans at about 30 degrees up against its stand in a "landscape" orientation using the attached wireless keyboard to record my thoughts and observations. After about ten minutes I've downloaded Pure Music, unzipped it and installed it on my MacBook Air. By default, it's set at 0dB volume, and returning to Ali & Toumani I now hear the clarity I remembered from my digital music server at home, all from a MacBook Air and an iBasso D12 Anaconda. Just to get perverse, I connect my black JH 16 Pros, not my clear JH 13 Pro's, to the Anaconda through a few feet of Moon Audio Silver Dragon IEM cable, and the whole arrangement just sings gloriously without my being able to hear a thing outside of the music. The JH 16 Pro's have a warmth and depth that the 13's just don't share, and although I think the 13's are more accurate and handier than my 16's when using the Moon Audio adapter system, I really have to say that I prefer the music with the Silver Dragon JH 16 Pro's, and I could just listen to Ali & Toumani all day; but enough of this frivolity. It's time to get back to typing on the MacBook Air.
Using said JH 16 Pro's—and back to my MacBook Air—I'm now listening to the album I downloaded, Goodbye by Bobo Stenson, Anders Jormin, and Paul Motian. It sounds lovely. I can tell it's iTunes Plus or AAC, and not full CD resolution; but in this extremely portable system, I'm not doing too much complaining. It's just that the treble is a little convoluted and I hear phase shifts going all over the place. That being said, I'm in the middle of Spokane, Washington, and am listening to an album I just purchased through a high-resolution, high fidelity playback system that fits in my Timbuk2 messenger bag. Try that with a Rega Planar 3. I could tell that my girlfriend was itching for some Christmas music, so I downloaded Christmas by Manheim Steamroller. Quite honestly, it didn't sound all that good played through the little speakers built into my MacBook Air, and we weren't exactly moved with the Christmas spirit—although it was fun guessing what song had been interpreted—but when I got back to playing it through the Pure Music/Polestar/D12 Anaconda/Silver Dragon/JH 16 Pro combination, I remembered that famous Manheim Steamroller fidelity. I did notice that Pure Music upsamples by default; and although I did not do an exhaustive test, I found that at least with my AAC-encoded files, I preferred the upsampling. It gave Goodbye a tad more high-frequency extension even if it sometimes sounded slightly "off" and it gave Christmas more bass definition and more "thwack" on percussion.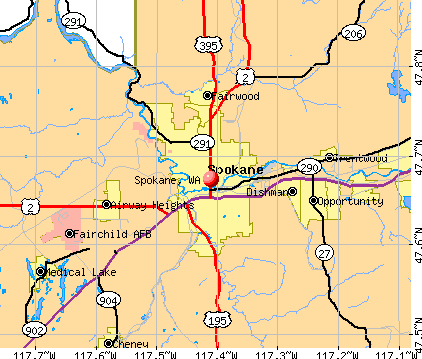 As Christmas Eve morning came to Spokane, my girlfriend and I decided to go out to breakfast at a small French café across from the Apple Store. We had delicious scrambled eggs with asparagus and new potatoes. After breakfast we wandered across the street to do some shopping, where I stopped at the Apple Store and bought a Belkin RockStar, a five-way adapter for headphones so we could both listen to Christmas music at the same time on our respective headsets. She was borrowing a pair of Sennheiser MM 70 iP's from me and liked them, apart from the fit, as they were a bit too loose. I downloaded A Charlie Brown Christmas (Remastered) by the Vince Guaraldi Trio from the iTunes store and played it through the Anaconda with my JH 16 Pro's both with and without Pure Music; there's no doubt that Pure Music did a much better job at processing the bits and I genuinely enjoyed listening to "O Tannenbaum" as music and not just as Christmas music. I inserted the RockStar into the path and it seemed to add no coloration of its own. Then we played an hour long game of scrabble on my iPad, a worthwhile investment for $0.99, after which I returned to my new favorite portable combination, the triple stack of silver iPod Classic, silver AlgoRhythm Solo, and silver ALO Continental portable tube amp all with Moon Audio Silver Dragon IEM patch cables driving the Silver Dragon V3 T5p's, all of which sounds rather luscious.
We never used the RockStar because our plans changed. Rather, I pulled out the old dependable iPad 2—which actually has pretty good speakers in it compared to the MacBook Air—and tuned into Paul Anka singing Christmas songs on the SiriusXM satellite channel's internet feed. The truth of the matter is that it reminded me a great deal of my Dad's old Harman Kardon Citation series tube amplifier with his Jensen loudspeakers playing Christmas records he got at the tire store. Perhaps it was the higher resolution of the SiriusXM feed—which we were picking up over the hotel Wi-Fi—or maybe Apple pulled off some audiophile magic; but I have to say that between the wireless keyboard with the Encase Origami Stand Sleeve for iPad, the $0.99 version of Scrabble and the excellent warmth of the tiny speakers in the iPad 2 playing SiriusXM Christmas songs by Paul Anka, the iPad 2 really saved my bacon. I have a lot of equipment with me and the iPad 2 on a standalone basis distinguished itself as the most music—the most computer—for the money; because don't forget I have a limited version of my portable music list with me as well as two movies I purchased on that device, Avatar and Eat, Pray, Love, both in HD. I can also plug any pair of headphones I have directly into the iPad 2 or run it into the AlgoRhythm Solo through the extra long cable that I brought supplied with the Solo when I bought it. I can also use the 12" Silver Dragon V2 LOD I brought with me for an analog out.
Returning to the MacBook Air, I am now listening to another iTunes download, Reflections by the Bobo Stenson Trio, and am also downloading Piety Street by John Scofield, organizing all my AAC albums into a smart playlist based on the bit rate of 256 bits per second. It's Christmas Day and my girlfriend and I just got back from the dreadful hotel breakfast; no place else is open in Spokane. Last night, I stayed up until 2:00AM listening to music, partly on the MacBook Air with the IEM's replaced by my T5p's, a stunning combination. I listened to Reflections then moved onto Goodbye but something kept stopping the music every track and a half, so I put away the MacBook Air and pulled out the AlgoRhythm Solo sandwich, plugging in the T5p's. It was what I call a fortunate accident, because as much as I enjoy my portable digital music server, there's something about that Continental that just carries me away. I listened to Hands by Dave Holland & Pepe Habichuela for half an hour, then fell into a deep sleep only to awaken on Christmas morning.
I can only conclude that Goodbye must have some defective tracks, because I'm playing Piety Street by John Scofield—which I also downloaded from the iTunes Store—and it sounds fine with no breaks at all, having returned to my JH 16 Pro's on the portable digital music server (a 1.6GHz Intel Core 2 Duo MacBook Air with 4GB of RAM and 128GB flash drive, Pure Music with iTunes, Locus Design mini-B terminated Polestar USB cable, iBasso D12 Anaconda portable DAC and headphone amp, and various headphones but mostly my jet black JH 16 Pro's because of their size and fidelity). Later on Christmas day, my girlfriend and I went hunting for Christmas lights based on some descriptions she found on her iPad 2 (a red-covered one, mine looks black). After returning to the room, I fired up the MacBook Air with no Pure Music or any external DAC's, just a copy of iTunes running, playing A Charlie Brown Christmas (Remastered) through the computer speakers; and you know what, it made for a perfectly fine Christmas evening, eating gingerbread from Starbucks and sipping instant coffee.
A few days later, as I was listening to my silver iPod Classic/AlgoRhythm Solo/ALO Continental sandwich with my T5p's in a single-ended configuration, grooving to the sound of A Moment's Peace by John Scofield, the battery in the Continental faded; so I pulled out my black iPod Classic/Ray Samuel's SR-71B and reconfigured the T5p's to work in a balanced configuration. The sound was pretty amazing, very close in spirit if not in fact, to the Solo sandwich; however, I have to say that—for the ultimate in portable audio—that Classic/Solo/Continental/T5p combination really has the most natural, the most musical, and the most open tone. For what it's worth, I do prefer the Edition 8's with the SR-71B to the T5p's. It's just a more natural match to me. I should also mention that it appears that Whiplash Audio is still selling the Elite TWag Replacement Cable that I bought for my JH 13 Pro's with the same connectors. It's the one described as follows, "Replacement Cable for the JH13 Pro's, UE 10/11 Pros, ESX customs. Made from a very high stranded count TWag UP-OCC silver wire. Terminated with a Viablue 3.5mm connector."
Kindest regards,
Andy