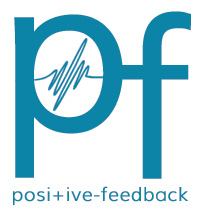 You are reading the older HTML site
Positive Feedback ISSUE 6
april/may 2003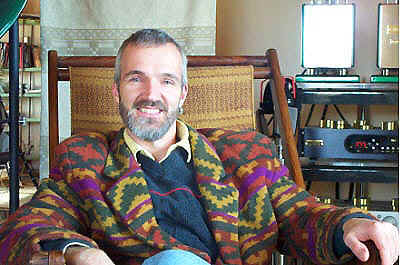 Auroville 13
by Srajan Ebaen
The interconnectivity of today's information age creates a strange dichotomy. We're privy to real-time information about the other end of the globe while quite possibly insensitive to turds in our own backyard. In esoteric philosophy, a belief holds that many technological advances are merely material manifestations of dormant psychic abilities. The cell phone is the stand-in for telepathy, the television the substitute for authentic inner vision or intuitive knowing.
A famous lila about Indian mystic Ramakrishna recounts how, in the midst of some chitchat with disciples, he falls into an agitated swoon crying, "I'm drowning, I'm drowning." To the puzzlement of his devotees, newspapers a day later report the drowning of sailors off the coast of India, at the precise moment their master had undergone the empathic experience of their faraway death.
Sai Baba of Shirdi admonishes a woman devotee of cruel treatment and refusing to feed him. Utterly flummoxed, she denies any ill treatment of the beloved village saint. To which he replies "Didn't you deny that mangy dog his bone this morning, instead kicking and chasing him away from your door?" Shocked into recognition that this mystic's consciousness could merge with that of other beings and experience their hunger as his own, she falls down at his feet and pleads for forgiveness.
Without the benefit of technological gizmos, many saints and openhearted ordinary people in expanded states of consciousness can spontaneously sense events well outside their apparent sphere of human intercourse. This is due to their no longer being identified with the small self of the personality. They're literally replacing self-centeredness with a tangible feeling of oneness with All. In the case of the mature saint, this could be a more or less constant state, in the case of the spontaneous empathy, only momentary flickers on an otherwise mostly black screen.
Tuning into global "news" this way is a matter of deep sympathy and compassion. That's the polar opposite of watching 40-inch big screen TV war coverage in a bar, commenting on exploding ordinance and laser-guided missiles hitting their targets while enjoying the comfort of a safe roof and turning to flirting when the endless replay of very real, not enacted carnage gets too boring.
What's any of this got to do with audio?
Today's Internet commerce and broad availability of foreign products allows us to purchase gear from anywhere but our own backyard that would support the domestic economy. There's a difference between stifling patriotism and practicing "think globally, act locally". Many countries impose strict trade embargoes, stiff import tariffs and serpentine conformity requirements to prevent foreign products from entering the country and competing with and endangering national commerce.
America's open-for-all capitalism (Cuban cigars and certain exceptions acknowledged) doesn't protect its own makers of audio products. Acquiring JMlab or Dynaudio speakers over Vandersteen or Aerial while belaboring the economy's decline is not so different from a Greenpeace bumper sticker on a civilian Humvee.
Think about the potential conflict that insisting on our freedom of choice might entail. It could well cause bigger and more far-spread ripples than the little pond of our living rooms. There's something intrinsically beautiful about the old village concept where everyone knew everyone else, where the communal wellbeing—and how one's actions affected the neighbors—was a tangibly ordinary rather than esoterically philosophical affair.
Living in Taos, with many of its 4,500 inhabitants tracing their Latino ancestry back to the six original founding families, has made me appreciate this interconnectedness in a very real way. It differs from where I lived before, the transitory sprawl of Southern California with its wealthy residents not knowing their immediate neighbors or local business people, instead mail-ordering designer goods from abroad to turn their villas into interior design trophies.
Why not support the local economy where the effects and benefits are experientially obvious and not the heady stuff of Indian mystics? As a reviewer with very regular access to a wide variety of goods, I can assure you that what separates equivalently priced products is often so minute that there really aren't that many good reasons to insist on supporting foreign manufacturers when many of our very own are struggling.
And yes, one glance at my own system reveals how guilty I am of this very same trend. Hence don't take today's musings as any form of indictment or backhanded criticism. Rather, it's a self-appeal to common sense, which, because I'm a working columnist here, just so happens to be shared in public. Airing one's own dirty laundry for all to see is usually snuffed upon but in this instance might actually serve some good. Now excuse me while I'm heading for the bathroom to wash this filth off my own—bright red—face. I need to contemplate how to implement what I just said. Idealism, when taken serious, does have its own very practical price, n'est çe pas?
Visit Srajan at his site www.6moons.com