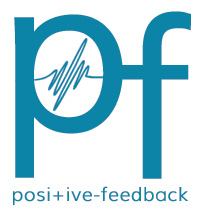 You are reading the older HTML site
Positive Feedback ISSUE 6
april/may 2003
Gordon on Vinyl: Capitol by Cisco
by Roger S. Gordon
Cisco Music is a well known name to vinyl lovers. In conjunction with their Japanese associates, Cisco Music has over the years reissued scores of recordings from the London/Decca catalog. These London reissues, which carried The Super Analogue Disc brand name, have been some of the finest pressings of classical vinyl ever issued. If you don't have a shelf of Super Analogue Discs you are really missing exceptional recordings of wonderful performances superbly mastered and pressed.
In late 2001, using the experience gained from the London reissues, Cisco started their own line of reissues. The first two reissues were taken from the Urania catalog: Prokofiev's Symphonic Suite of Waltzes and Mozart's Symphony No. 35/Witt's Jena Symphony. In my review of those two LPs I gave each one "two thumbs up." In 2002, Cisco has released three new reissues, this time taken from the Capitol catalog:


June Christy with Pete Rugolo


Britten's Young Persons Guide to the Orchestra and Dohnanyi's Variations on a Nursery Tune with Felix Slatkin conducting the Concert Arts Symphony Orchestra
(Capitol SP8373)


Dvorak and Glauzounov Violin Concertos with Nathan Milstein and William Steinberg and the Pittsburgh Symphony Orchestra
(Capitol SP8382)
I am not a jazz person so I declined reviewing the June Christy. However, I jumped at the chance to review the two classical albums. I love the early stereo Capitol recordings and buy every one that I can find. Unfortunately, not too many of the early Capitols were ever pressed and those that were sold appear to have been much loved by their owners, because finding an unplayed, mint copy is almost impossible. Thus, it was with great excitement that I put the needle down on the Cisco reissue of Britten's Young Person's Guide.
Wow! A flood of thoughts raced through my mind—recorded in a studio—no hall reverberation—totally silent vinyl—dynamic. Then I just got sucked into the music and stopped taking notes. Any classical music lover has heard The Young Person's Guide hundreds of times, both with and without narration. It is an old warhorse, so why did I get sucked into this particular recording?
I did some A-B comparisons with my favorite recording of this piece, London SPC 21007, Antal Dorati and the Royal Philharmonic Orchestra, a very young Sean Connery narrating. I have been told that this recording was on HP's list at one time. The London recording is in a large hall with significant reverberation. The reverberation causes the sounds of individual instruments to blend together. It blurs the sound of each instrument. In the Capitol reissue, with no reverberation, you hear each instrument clearly and distinctly. It is very close to what I remember of the sounds that I heard when playing in the school orchestra years ago. Amazing. If I were trying to teach a child what instruments of the orchestra sounded like, I would use this reissue.
The Dohnanyi on the flip side is very similar—a studio recording with no reverberation. It was fun listening to each individual instrument in an orchestral piece as opposed to hearing an orchestra play an orchestral piece. Big difference.
Audiophiles have to buy this reissue. You are not going to hear individual instruments in an orchestra any better recorded than this. Music lovers should also buy this reissue. It gives you a chance to hear these familiar pieces in a new and revealing light.
The second reissue, the Violin Concertos, is also superbly recorded. The sound is a more typical orchestral recording—more hall sound, but not a lot. If you are an audiophile, you need this recording. Great recordings, excellently pressed, are not easy to find.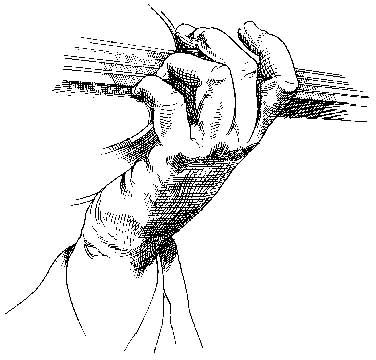 Music lovers have a harder choice. The Pittsburgh Symphony under Steinberg was an excellent orchestra. But it is not the New York Philharmonic under Bernstein. However, few orchestras are of that caliber. You also have to remember that a great orchestra with a great conductor doesn't always give the best performance. Arguably, the most famous Glazounov Violin Concerto on vinyl is RCA LSC-2734, Heifetz, with Walter Hendl conducting a pick-up orchestra. So having a second string orchestra and conductor does not mean you can't have a killer performance. Nathan Milstein is also no slouch. He was one of the great violinists of the 20th century.
So how do these Milstein performances stand up against the competition? Doing A-B comparisons with the Heifetz Glazounov, I really did not have a favorite. The sound of the Heifetz was up front and bright. The Milstein was darker and warmer and not as in-your-face. Performance-wise, I found Heifetz to be technically brilliant, but emotionally cold (but that's the way I usually find Heifetz). The Milstein was more romantic—he brought you into the music. I did not note any technical flaws, but I wasn't stunned by Milstein's technical brilliance as I usually am with Heifetz. So it is a toss-up between the two.
For the Dvorak I did the A-B with the Itzhak Perlman, Daniel Barenboim, London Philharmonic Orchestra on Angel S-37069. The Angel does not have bad sound for an Angel, but I really need to find EMI ASD 3120. Performance-wise the Perlman and Milstein are miles apart. Perlman is a young fireball blazing his way through a pyrotechnic spectacular. Milstein is a senior citizen nearing the end of his career—slower, thoughtful, and more insightful. I like them both. They are different enough that you should have both in your collection.
So it would appear that Cisco is on a roll. Two more keepers—rush out and buy them today! We need to support the few companies that are still pressing fine vinyl.
Cisco Music
6307 De Soto Avenue
Woodland Hills, CA 91367
818. 884. 2234
http://www.ciscomusic.com