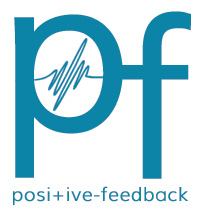 You are reading the older HTML site
Positive Feedback ISSUE 6
april/may 2003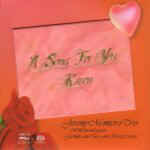 A Song For You, Karen Jeremy Monteiro Trio, with Jacintha
First Impression Music FIM SACD 036
by Dave Glackin
For anyone who loves the songs of Karen Carpenter, Winston Ma's new album is a fitting tribute to her. Her songs are reinterpreted in a jazz setting, and several are sung by the incomparable Jacintha. If the opening bars of this album don't freeze you in place and make you listen with rapt attention, something's wrong. Jacintha's smooth, sultry delivery, coupled with some great jazz artists, all captured with state-of-the-art sound quality, combine to make for a disc that is a distinct pleasure to listen to.
Winston Ma and First Impression Music often make exceptionally elaborate disc jackets, and this is definitely one of them. This is a book with a dust jacket, rather than a jewel box, and a beautiful removable envelope is held on the front of the jacket, captured between a rose and a heart. Winston's product is a real class act, like the man himself.
The Jeremy Monteiro Trio actually appears to consist of four musicians: Jeremy Monteiro on piano, Eric Schneider on tenor and soprano sax and clarinet, Paul Martin on bass, and Tim Davis on drums. All previously unknown to me, they prove on this album that they are all quite capable musicians (even if they can't count). On one cut, the duo Two for Brazil takes over the vocals, adding one Latin-flavored cut to the album.
The recording was done live to DSD and analog tape. The sound quality leaves little to be desired, with outstanding instrumental and vocal timbre, cymbals that shimmer, sax lines that weave complexly through the performance, and an expansive, natural sounding soundstage. Winston consistently gets outstanding sound on his discs.
Jacintha's interpretation of some of these songs, such as "I Won't Last a Day Without You," make them her own. This work is sung slowly with feeling, in a way that lets the listener appreciate all the subtlety, nuance, sustain, and breath control that Jacintha is capable of. With the lights off, it's easy to imagine that she's right in the room, standing behind your speakers and singing her heart out. Jacintha reportedly sang these songs as a child and loves them, and it shows. My thanks to Ying Tan of Groove Note for allowing her to appear as a guest artist on this recording.
My only complaint is that there's not enough Jacintha on this disc. The instrumental cuts, such as "Close to You" and "We've Only Just Begun" are quite well done, but Jacintha's voice adds so much that it's a shame that she only sings on 4 of the 13 cuts. Other than that, this is a masterful album. Recommended.
web address: http://www.fim.biz
Sound: 10/10
Performance: 8
Music: 8