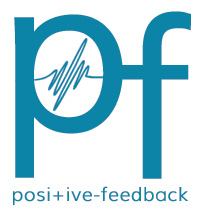 You are reading the older HTML site
Positive Feedback ISSUE 6
april/may 2003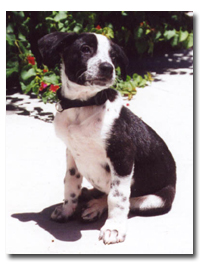 Dog Yummies - LETTING THE DAWGS OUT
by Chip Stern
Sneak Previews of Upcoming Releases

Clark Terry & Max Roach - Friendship (Columbia/Eighty-Eight's)
The sound of brass and bronze has long constituted a perfect jazz marriage, from the time of the earliest New Orleans brass bands to the classic jazz combos of the 1950s. And while time has exacted its inevitable price from these instrumental innovators, there's still considerable steam in the pipes, if one is to judge by the highly charged riffing of their trumpet-drum set exchanges on "Brushes And Brass." Producer Yasohachi Itoh achieves superb instrumental intimacy and ambient grace by employing single-bit DSD technology, which makes one yearn for an SACD release. Still, even dithered down to Redbook CD standards, there's a lot more there there... I've never heard trumpet recorded this well—there's a halo around every note, and on the solo tracks Clark Terry is practically sitting in your lap. Which is part of what makes this recital so spiritually and sonically involving. Both musicians are natural storytellers, a point driven home by the splendid soft-shoe vaudevillian feel with which they introduce "Makin' Whoopee" as a set-up to an improvised four-to-the-floor stroll. The 78-year-old Max Roach has a distinctive way of tuning his drums and cymbals, producing a singing sound when he touches them; his concept of orchestrating rhythm is as architectonic and inevitable as Bach's, as exemplified by his talking drum cadences on "Lil' Max." And at 82, Terry remains without equal on trumpet and flugelhorn, as he is able to elicit more color, nuance and uncut soul from one note than most jazz virtuosi could produce in an entire 32 bar-chorus—his balladry (augmented by pianist Don Friedman and bassist Marcus McLaurine) on "I Remember Clifford" and "When I Fall In Love" is profoundly felt and phrased. Still it is the energetic Terry/Roach duo forays into such timeless blues grooves as "The Profit," "For Dancers Only" and "To Basie With Love" that signify the restless searching quality each man brings to these joyous recollections. Release date, April 15 (www.columbiarecords.com).

Vana - A New Day (Twinz Records & Avenue C Records)
Regina Carter's pianist/arranger Werner "Vana" Gierig (www.vanamusic.com) distinguishes himself as a composer, improviser and audiophile-class tracking and mixing engineer on this superbly recorded recital, with its exceptional bass extension, soundstaging depth and extraordinarily realistic depiction of piano timbres and dynamics (dig Vana's lovely touch on the intro to "An Awakening Thought"). At the core of Vana's conception is an excellent jazz piano trio which he showcases on a ballad treatment of the standard "That's All," the full frontal groove of Gierig's curtly abbreviated "Moving On," and the carnival celebration of the title tune. The sense of rhythm and pacing conveyed by bassist Sean Conly and drummer Alvester Garnett is exceptionally vivid. (Garnett is an audiophile himself, who has contributed equipment reviews to Stereo Times.) The pianist also proves himself a distinctive arranger in a South American mode ("Wise Little Cats" and "Mating Call," both featuring violinist Carter), while elsewhere employing discrete touches of new age ambience and vocalese to achieve a kind of contemporary jazz-world beat effect which might very well prove ingratiating to followers of the Pat Metheny Group (www.twinzrecords.com).

Roy Haynes - Love Letters (Columbia/Eighty-Eight's)
Producer Yasohachi Itoh brings a fine ear to bear on these superb all-star encounters between the ageless drum innovator Roy Haynes and a host of the best and brightest names in modern jazz. Recorded live employing single-bit DSD technology, this audiophile recording would be worth its boots in toots just for the sonic details and dynamism of the drums and the warmly textured clarity and transient snap of bassists Dave Holland's and Christian McBride's. But what's truly amazing is the seemingly limitless creativity and energy of Roy Haynes, because when you are talking drums, Roy is surely a pivotal figure on the Mount Rushmore of modern rhythm which emerged in the '40s and '50s through the midwifery of Kenny Clarke, and the breakthroughs of Max Roach, Art Blakey, Roy Haynes and Philly Joe Jones. In fact, while the use of left hand triplets is often associated with Blakey, a case could be made for how Haynes' innovations paved the way for Elvin Jones. Likewise, while we often associate an edgy, on top of the beat attack and an aggressive style of engaging the soloist with Philly Joe during his Miles Davis tenure, Roy Haynes supernatural syncopations, radical time sensibility and chattering conversational cadences have stood the test of time in every decade and helped pave the way for the likes of Jack DeJohnette, Tony Williams, Billy Hart, Victor Lewis and Mike Clark. In fact, Haynes eagerly Haynes embraced free form, third world, rock and funk forms in the '60s, as he continued to display a youthful exploratory verve in his work with the likes of Eric Dolphy, John Coltrane and on seminal fusion recordings such as Gary Burton's Duster (BMG/RCA). And when Roy Haynes rocked out, he did so with more conviction and authenticity than any of the other crossover drummers or old boppers.
Still, it's not fair to speak of Roy in terms of styles or age, because he transcends both. On Love Letters his powerful trio vamp through the changes of the late Mongo Santamaria's "Afro-Blue" (with John Scofield and Dave Holland) shows just how effectively Roy has synthesized Latin, African, rock, blues and swing feelings into a single, fluid, all-encompassing groove. Roy takes these multi-directional rhythms and puts them to good use in further encounters with Kenny Barron and Josh Redman, and if you want to know what real drums and cymbals actually sound like the drum sound on Love Letters is invigorating, both for the detail of individual instruments, and for the convincing sound of the entire drum kit in an acoustic space (DSD certainly does have an analog character when it comes to the depiction of soundstaging depth). Roy can elicit enormous depth and detail with a pair of wire brushes on his toms ("How Deep Is the Ocean"), while spreading the rhythm with layer upon layer of melodic figures and disjunctive singing cadences on his drum feature, "Shades Of Senegal." By any standards, Love Letters is a phenomenally swinging, exuberant recital, but when one considers that the drummer just turned seventy-eight on March 16, well, it's simply off the Richter scale. Release date, April 15 (www.columbiarecords.com).
Frank Kimbrough Trio - Quickening (OmniTone)
With the fractured phrasing and gospel asides that distinguish the opening figures of the title tune, Frank Kimbrough's (http://home.earthlink.net/~fkimbrough.htm) quicksilver flashes across the keyboard define the collective form in a succession of Ornettish rhythmic displacements and conversational cadences that mark him as a descendant of jazz masters such as Herbie Nichols, Andrew Hill, Hasaan Ibn Ali and Paul Bley—pianistic innovators who define the left wing of the jazz keyboard tradition (much as Bley did with Ornette, and on his intro and comping behind Sonny Rollins and Coleman Hawkins on their famous version of "All The Things You Are"). Which isn't meant to suggest that Kimbrough is less than commanding either as a pianist, composer or improviser in a wide variety of jazz settings. On the chorale like hymnals of "Cascade Rising" he essays sweeping lyric progressions over Ben Allison's floating bass-line and Jeff Ballard's shifting rock-a-bye-your-baby backbeat, while achieving a turquoise iridescence with his sublime chording on "For Duke." Nor does Kimbrough lean away from his influences, evoking the velvety group interplay of the Bill Evans Trio on "Clara's Room" while the bluesy, sanctified "TMI" features organ-like amen chords and other flourishes straight out of the Keith Jarrett Home Companion. Still, on the closing "Ancestor," Kimbrough manages to suggest the asymmetrical phrasing of Andrew Hill and Cecil Taylor's atonal waves of texture and rhythm, yet personalizes their influence by extending on them in a more probing, impressionistic manner. As a result, there is a bold organic feeling to these well-recorded live performances, a sense of freedom and form, in which dissonant modern impulses are balanced out by profoundly lyrical touches, harmonic ambiguity by the collective exuberance of a solid groove. Kimbrough's lovely touch, fulsome harmonic flourishes and rhythmic sophistication holds it all together without reducing his rhythm mates to mere accompanists, and the sonics are full-bodied and sweetly balanced. Recorded live, direct to 2-track by Jon Rosenberg at the New School Jazz Performance Space, Quickening is due for release later this spring (www.omnitone.com).
[c]HIPSTER[n]
See also:
Dog Yummies - PICK OF THE LITTER
by Chip Stern
Dog Yummies - LETTING THE DAWGS OUT
by Chip Stern
Dog Yummies - TOP DAWG
by Chip Stern
Dog Yummies - GRAVY TRAIN
by Chip Stern
Dog Yummies
by Chip Stern
Dog Yummies - PUPPY CHOW AND DAWG POUND
by Chip Stern
Dog Yummies - WALKING THE DOG
by Chip Stern