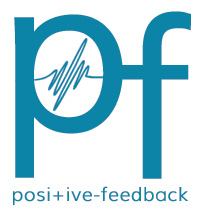 You are reading the older HTML site
Positive Feedback ISSUE 6
april/may 2003
MENDELSSOHN: Symphonies: Nos. 4 ("Italian"), 5 ("Reformation")
(with last three movements of Symphony No.4, 1834 revised version)Vienna Philharmonic/John Eliot Gardiner
DG 289 459 156-2. TT: 76:49.
The bonus here is Mendelssohn's 1834 revision of the Italian's last three movements. The previous year, the composer left the symphony's autograph in London, in fulfillment of a commission; in the process of reconstructing the piece from memory, he chose to revise it. The expanded and structurally altered Finale builds a nice head of steam, but elsewhere the melodic alterations dilute the original's spontaneity, and overall these tracks constitute a dispensable contribution to the discography. If you must have them, however, this version offers more polished playing, and is interpreted with more conviction, than Gerd Albrecht's competing version (Capriccio CAP 10449).
As for the conventional Italian, the first movement begins impressively enough, with crisp, alert playing, but tempo instability becomes an unexpected problem. The violins' running eighth-notes, though immaculately clean, gradually begin to push the tempo forward, so that the second subject, with its duetting woodwinds, is noticeably faster than the symphony's start. The solo clarinet then speaks "stickily" as it picks up the opening motif, further muddling the pulse, and gets buried in the surrounding activity. Since the playing betrays no hint of nervousness, Gardiner must have wanted things this way, but the movement would cohere far better without the distracting adjustments.
Paradoxically, in the following three movements, Gardiner gives the performance of a lifetime. The two middle movements are as shapely and elegant as you could wish, while the Finale is trim, taut and propulsive, with Gardiner bringing out the obsessive-compulsive aspect of the repetitive accompaniment figures. And the straightforward Reformation occasions little complaint: the first movement is dramatic and purposeful, the scherzo is sprightly even in tutti, and the orchestral sonority throughout has an attractive sheen. The finale doesn't quite follow through on the promised dynamism, but fortunately the music ends just as it threatens to run out of gas.
It's not clear to whether DG's "Konzertmitschnitt" (concert recording) applies to both of the symphonies, or the Reformation alone. In either case, the bright, clear, full-bodied recording, avoiding the sort of laissez-faire murk that has afflicted other Vienna performances and recordings, goes hand-in-glove with Gardiner's penchant for clarity and propulsion.
Stephen Francis Vasta