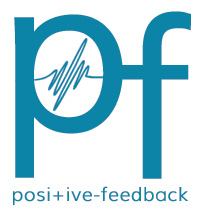 You are reading the older HTML site
Positive Feedback ISSUE 6
april/may 2003
A Troika of Prokofiev Delights
by Corno de Basetto
Prokofiev was a prolific and multifaceted composer. He is masterful in his use of the orchestra, producer of seven symphonies and numerous orchestral suites and ballets as diverse as The Scythian Suite, Lt. Kije, Romeo and Juliet, Cinderella, and Peter and the Wolf. His "Classical" Symphony, Symphony #5 and, arguably, Symphony #6, are among the supreme masterpieces of the twentieth century. He is also the composer of much chamber music written for string quartet and assorted combinations of instruments, as well as having composed epical sonatas for solo piano.
Prokofiev's mastery extended as well to the concerto genre. Five concertos for piano and orchestra, two for violin and orchestra, and two cello concertos in all but name were composed from 1912-1953.
The newly released Decca Trio (473259-2), three discs containing the complete concertos, is a well packaged beautifully performed and recorded release which is specially priced. The piano concertos feature Vladimir Ashkenazy with The London Symphony Orchestra conducted by Andre Previn. Joshua Bell is the violinist, perfoming with The Montreal Symphony under Charles Dutoit, while Lynn Harrell is the 'cellist with The Royal Philharmonic Orchestra under the now-conductor, Vladimir Ashkenazy.
The piano concerto performances are "to the manor born." The Prokofiev idiom is replete with lean soaring melodies, much wit and no little sarcasm. The interplay of Vladimir Ashkenazy on piano with his percussive sonorities played against the lyricism of the LSO under Andre' Previn is a joy to behold, allowing each concerto's structure to exquisitely unfold for the eager listener. The venerable Kingsway Hall is the successful 1975 recording location, with recorded sound most ably sculpted by Arthur Lilley, Kenneth Wilkinson, and Philip Wade.
The Church of St. Eustache in Montreal is the usual excellent recording venue for the Joshua Bell Montreal Symphony Violin Concerto recordings, dating from 1992. Bell's tone is as of silver. He is Prokofiev-nimble and is en pointe with these works. The Montreal Symphony Orchestra led by Charles Dutoit is an agile, beautifully balanced partner in the rendering of these violin concertos.
I have been a Lynn Harrell fan since he was principal 'cellist in his early 20's with The Cleveland under George Szell. He was and is a most articulate and athletic player who has a distinctively pristine "high end." While the Prokofiev pieces may have been written for "Slava" Rostropovich, Lynn Harrell with Vladimir Ashkenazy and The Royal Philharmonic provide full blooded idiomatic performances, with a very natural, medium-close soundstage, a la Decca-London. They were recorded by John Dunkerley at the Walthamstow Assembly Hall in 1989 and 1991 and compare favorably with the Rostropovich recordings.
If you enjoy the music of Prokofiev you will love this Decca Trio. If you don't know these concertos, the Trio is a hefty dose. The music, however, is distinctive and varied sufficiently to capture both the casual and scholarly listener, likely adding to the expanding roster of afficionadi for Sergei…