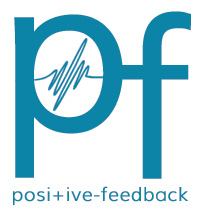 You are reading the older HTML site
Positive Feedback ISSUE 60
march/april 2012
Notes of an Amateur: Parker Qt. Play Ligeti; 'Artistled Trio' Plays Mendelssohn; Hillary Hahn plays Ives
by Bob Neill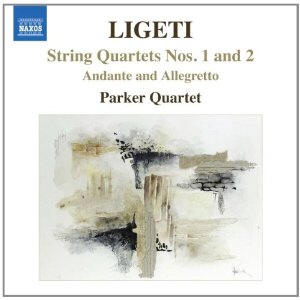 Ligeti, String Quartets Nos. 1 & 2; Andante, Allegretto. Parker Quartet. Naxos 8.570781
I stumbled on this brilliant and commanding album of second generation (1923-2006) Hungarian modernist composer Gyögy Ligeti's music for string quartet in Austin, Texas on a visit to Creston Funk of Austin Hifi, importer of some of my favorite electronics. We needed something in addition to 'Austin music' to assess how well his highly unusual Tocaro loudspeakers sounded on the Crimson gear, so I took a flyer on this CD (Waterloo Records—great shop, didn't know there were any left!), without knowing that it had won a Grammy for Best Classical Recording three years ago and that the young Parker Quartet out of the New England Conservatory have been the darlings of the classical music media ever since. The Parkers on this Naxos CD caused the Tocaros to jump and dance about Funk's largish listening room to the delight and astonishment of all assembled. They are as good on Ligeti as the Pacificas are on Carter, which is saying a lot.
Ligeti's quartets are among the best modern music there is—the next step (forward? sideways? up?) from his countryman/predecessor Bartok's; and this is the best recording I've heard of them. This album is a great introduction to the composer—and the sound is as good as the musicianship and music.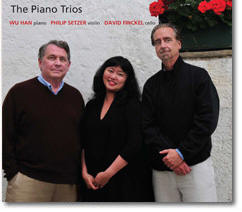 Mendelssohn, The Piano Trios. Wu Han, piano; Philip Setzer, violin; David Finckel, cello. Artistled Records 11102-2. www.artistled.com
Wu Han, Philip Setzer, and David Finckel's Mendelssohn is the perfect complement to the FlorestanTrios'—this is their second recording as a trio. Their first got Schubert perfectly, I feel. Whether they 'get' Mendelssohn perfectly depends on your sense of the composer, but they give us a more forceful, expressive, and full-blown romantic Mendelssohn than I've heard until now. This is the kind of performance we're accustomed to hearing 'live': the energy level is remarkable, the virtuosity unrestrained. I love it. This is, to be obvious, the essence of the Emerson Quartet but taken up a full notch: more American in style than European, if that helps. And of course, long-time Artistled and Emerson recording engineer Da Hong Seetto is an extraordinary invisible partner to the proceedings, getting the full dynamic range and detail of all three instruments perfectly.
If the Beaux Arts and Florestan Trios capture the grace and soul of nineteenth century music, this Artistled trio, while getting a goodly share of that, also deliver its body & emotional fiber. If you want to hear all of the composer, don't miss this recording.
The commercial model that Artistled records represents is an inspiring one: a small group of superb musicians performing music they love under conditions defined and controlled by themselves, released quietly online for music lovers to seek out and relish. Support them and relish their work. There is none better around.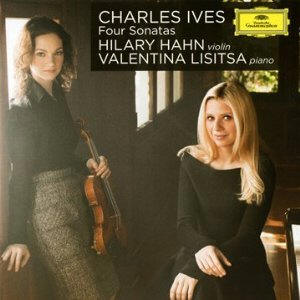 Charles Ives, Four Sonatas. Hilliary Hahn, violin. Valentina Lisitsa, piano. DG 477-9435.
Charles Ives (1874-1954) sounds different to many listeners outside the U.S. because the American folk songs he plays with in his early modernist idiom are generally unfamiliar to them. To American ears, they can be a teasingly disruptive, amusing, diverting, undercutting aspect of the Charles Ives show. They are key to his unique irreverence, which, when they work, charm. The question about Ives has always been, Is he up to something more and if so, does he achieve it? Does his music elevate folk songs or 'lower' classical discourse? Or does he create an idiom that by being quite literally a marriage of the two, force us to re-examine what we mean by classical music? This issue really is the heart of Ives' modernism, mixing idioms to make music more conflicted, self conscious, to make us more aware of the fragility of high art's 'seriousness.' Modernism is a crooked discourse.
The music world has pretty much decided that Ives is the real thing, one of the first modernists, but it still understandably considers him a maverick. Again, he probably seems less so to Europeans in particular, who are used to hearing folk melodies more thoroughly imbedded in classical music.
I have always found Ives' violin sonatas among his best music, alongside the piano sonatas. (The latter have recently gotten a great recording from Jeremy Denk on his own label, Think Denk Media TDM 2567; and Denk has also written a fascinating essay on recording these sonatas in a recent New Yorker magazine: www.newyorker.com/online/2012/02/06/120206on_audio_denk). And while Paul Zukofsky and pianist Gilbert Kalish are the kings of lyricism in this music (and thus of the softening of its modernism), there is no violinist around these days I'd rather hear play the sonatas than the consummately professional Hillary Hahn, who seems intuitively sensitive to American music. Pianist Valentina Lisitsa is a fine pianist in her own right, which is essential for this music. Her extended solos are brilliant and entirely in the spirit established by Hahn. The two musicians' performance of the third sonata (1914), their favorite and the one I also find most captivating, is the best of the four. Here, while the contrast of folk and classical idioms is not resolved in one direction or the other, nevertheless a unified spirit seems to emerge. Wonderful music, wonderful music making. I could listen to these sonata all day. I just did.
Equipment used for this audition: Audio Note CDT 4 transport; Blue Circle BC501obLOC dac; Blue Circle FtTH2 hybrid integrated amplifier; Jean Marie Reynaud Bliss Silver loudspeakers; Crimson cables.
Bob Neill, in addition to being an occasional equipment and regular music reviewer for Positive- Feedback Online, is also proprietor of Amherst Audio in Amherst, Massachusetts, which sells equipment from Audio Note, Blue Circle, JM Reynaud, and Crimson Audio.