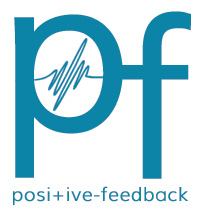 You are reading the older HTML site
Positive Feedback ISSUE 60
march/april 2012
Lost in the Humming Air (Music inspired by Harold Budd)
by Peter Davey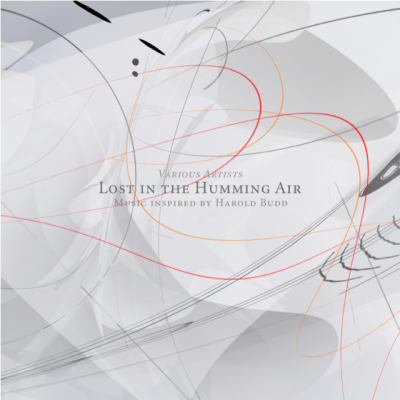 The other day I was perusing Facebook and saw an update by one of the artists on this compilation and it really caught my attention. Not only am I a huge fan of Harold Budd (composer) but of everyone on this new album. I had to request an advance copy to have a listen…
I first heard of Harold Budd while streaming an online station about 10 years ago, most of his pieces are haunting, deep, and intricate. He's a composer at heart, and plays the piano primarily. It sounds like he's had a profound effect on the music industry, with this compilation coming to play it's obvious that he's inspired some artists and they are paying homage by this compilation.
There are not a lot of artists who had such an important influence on today's ambient music like the outstanding piano player and composer Harold Budd. Albums like his classical "Pavilion of Dreams" or his cooperation's with Brian Eno like "The Pearl" are well known to many electronic and Ambient musicians and listeners of the last decades. Especially the two fellow musicians Martin Juhls (aka Marsen Jules) and Rafael Anton Irisarri (aka The Sight Below) were often talking about the influence that Budd's music had on them and how much respect and admiration they had for him and his work. Out of this came the idea of paying respect to Budd in some way, to give something back to him. "Lost in the Humming Air" is the result of this thought in form of a musical tribute.
Some of the familiar composers here are Loscil, Biosphere, Taylor Deupree, Rafael Anton Irisarri, Porn Sword Tobacco, and Bvdub. What's nice is that it introduced me to some other artists that I hadn't heard of but will have to check out their catalogue: Deaf Center, Martis Fuhs, Xela, Andrew Thomas, Mokira, Christopher Willits & Criss van Wey.
The album is primarily considered ambient, some songs have minimal beats but this one is a real thinker. This sort of music has a profound effect on my study abilities and overall Zen-like façade. I can't say enough about it, I only received it this morning and have already listened to it three times. This one is surely a keeper on my favorites list! Definitely check it out!
I should also add that any profits from this album will go to a charity of Budd's choice.
http://oktaf.bandcamp.com/album/lost-in-the-humming-air-music-inspired-by-harold-budd