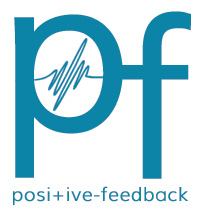 You are reading the older HTML site
Positive Feedback ISSUE 60
march/april 2012
simaudio
Moon Evolution 700i Integrated Amplifier
as reviewed by Robert Youman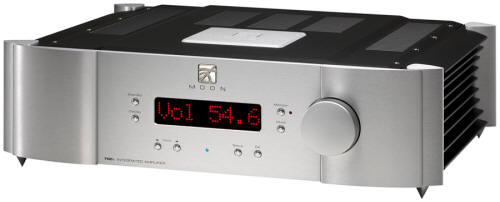 We love hockey here in Chicago. We know that hockey is truly a Canadian game, but you can't beat the Chicago Blackhawks and all the wonderful experiences that the Blackhawks have brought to the Chicago area. Old school players like Bobby Hull, Stan Mikita, Tony Esposito, Dennis Savard and my favorite Eric Nesterorenko (even with his crooked back and gangly gait). Today we have Jonathan Toews, Patrick Kane, Marian Hossa and the 2010 Stanley Cup! My two best friends are still playing hockey into their fifties, one the son of Swedish royalty and the other the son of NHL royalty (New York Rangers Goalie - Eddie Giacomin).
I remember as a ten-year-old boy how sacred Sundays were in our family—after morning Mass of course. My Dad and I would first head over to Wrigley Field and below zero temperatures to see the Chicago Bears in the afternoon. Nothing like seeing Gale Sayers and Dick Butkus in their prime—though the teams were awful. Then we would dash over to the old Chicago Stadium for the evening hockey game.
The old Chicago Stadium was virtually a temple to the players and the fans. Seating was so upright that you had to be careful walking to the upper balconies. It always felt like with one incorrect step and slip you could easily roll down the stairs and right onto the ice. Even at the highest seats, it seemed like you were staring down right on top of all the action. Reach out and touch was almost a reality. There has never been a venue like this and even today the hockey purists (even from Canada) moan in despair.
In those days, smoke from all the cigarettes would create a cloud by the second period so that you could see down to the ice but you could not see across the Stadium to seats on the other side of the ice. Reggie Fleming's Mom sat right behind us and taught my Dad and his buddies a few things about drinking beer and cursing. Reggie was one of the original NHL goons but he was a lovable goon. Fights would break out left and right in the stands but they seemed natural to the environment. All of this was quite the eye opener for a young boy of that age. I will never forget those Sundays.
So, in the past, when I think of Canada I would think of hockey. These days my perspective has changed. I am thinking Simaudio. For the last decade and more, Simaudio has been producing some outstanding products. In particular, their integrated amplifiers have always received rave reviews. Since my transition from separates to integrated one-box solutions, I have been drooling for a chance to audition one of their integrated amplifiers. Low and behold, their top of the line Moon Evolution 700i showed up at my door in February and I have been in heaven ever since.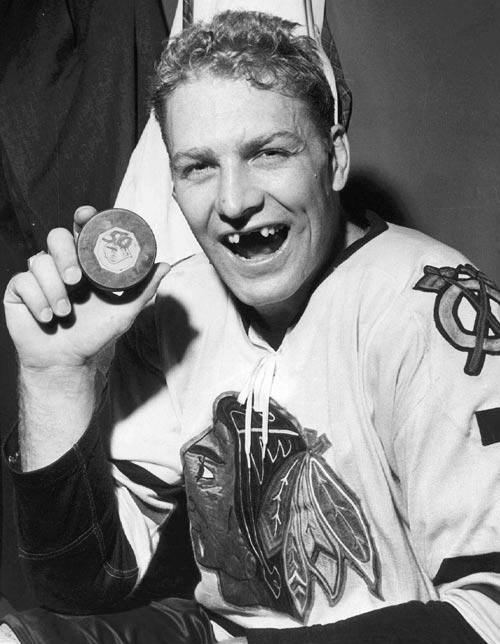 Bobby Hull
Description
The Moon Evolution 700i Integrated Amplifier is a fully differential dual-mono single chassis design. Power is rated at 175-watts per channel at 8 ohms and 350-watts per channel at 4 ohms. The 700i runs in class A up to 5-watts and in class A/B above that.
For your $13,000 list price, you a get first class military spec level of build quality and design. Circuit boards have four layers of pure copper tracings for shorter and more efficient signal paths. The dual mono oversized power supply and a proprietary toroidal transformer make for impressive eye candy when opening up the hood. Proprietary output transistors and symmetrical circuit designs are just a few of many upgrades and enhancements. Sixty pounds of overall chassis weight and four sexy footers/cones provide for excellent vibration control and stability.
One pair of balanced inputs (XLR) and four pair of single-ended inputs (RCA) are provided. I would have preferred a few more balanced inputs. One pair of monitor loop outputs (RCA) and one pair of preamp variable control outputs (RCA) are provided. A full-unsolicited RS-232 port is included for communications between other compatible Moon Evolution components.

One of the more interesting and useful features is the unique M-eVOL2 volume control. There are 530 individual volume steps in 1dB and .1dB increments. Volume control is always a tremendous challenge for designers to come up with something that allows for maximum flexibility without impacting sound quality. Experimenting with several front-end components and speakers, all with different gain and efficiency specifications, I found the 700i design to be one of the best. I never found myself wishing for something in between the allowed settings. The 700i also includes an attractive and fairly substantial remote with an excellent layout of controls and functions.
Aesthetics and ergonomics are exceptional. WAF (wife acceptance factor) is extremely high. I heard "oohs" and "ahs" from every lady that entered my listening room. Even many of the guys raved about the contemporary design and control layout. When used with the Sonus Faber Amati Futuras, my wife stated that my listening room was like something that she might see and experience at MoMA (Museum of Modern Art in New York City). She is very particular about aesthetics, so this says a bunch.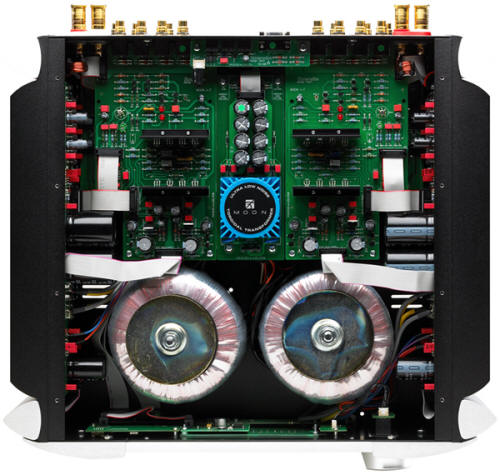 Please see more detailed information for specifications, features, and design choices on the Simaudio website.
System
The Moon Evolution 700i Integrated Amplifier was evaluated with my current two-channel system:
VPI Aries 2 Extended Turntable, VPI JWM 12.6 Memorial Tone Arm, Van den Hul Frog MC Cartridge.

Pass Labs INT-30A Integrated Amplifier.

Sonus Faber Amati Futura Speakers, Vienna Acoustics The Music Speakers, and REL Studio III Subwoofer.

Synergistic Research Tesla LE REL neutrik subwoofer cable and a Synergistic Research Tesla SE T3 power cord were used with the REL Studio III subwoofer. Kubala Sosna Elation balanced interconnects, speaker cable, and power cables were used throughout the rest of the system.
The VPI Aries 2 includes all possible HRX upgrades. One might describe it as something close to a "Mini-Me HRX" with a smaller footprint. A custom-made SRA VRA isolation platform was used under the VPI Aries 2 and belt drive motor.
Caveat Emptor
System synergy and personal taste are critical when evaluating high-end audio products. This review is based on my subjective requirements, my subjective ears, and my specific system. These combinations of components are only a few data points of many that exist out there. For further insight into my personal biases, check out the "Meet The Writers" section of Positive Feedback Online. Please consider my comments and analysis appropriately
Sound
My immediate impression of the 700i was that it was extremely fast and powerful. There was a certain ease and fluidity that I was not hearing through my Pass Labs INT-30A integrated amp—especially on explosive dynamic material. That made some sense as the INT-30A is rated at only 30 Class A watts per channel.
It did not take long to notice that something else was different too. There was a definite sense of smoothness and lack of grain, though plenty of detail and transparency. I would not call this romantic. The 700i was not truncating the highs or emphasizing the midrange. All the recorded information was clearly coming through. Dynamics and PRAT (pace rhythm, attack and timing) were outstanding. It took a few days, but I really got hooked on this different approach and execution.
When utilizing the 700i with both the Sonus Faber Amati Futuras and Vienna Acoustic The Music, I found that both speakers loved the 700i, but The Music was a slightly better match. The Music has a very lively and neutral presentation at all frequencies. The 700i did not compromise any of The Music's strengths, but it did add a slight amount of weight and texture to the sound that I found very appealing.
In contrast, the INT-30A was an excellent match for the richer and more romantic sound of the Futuras. To my ears, the INT-30A is an extremely revealing, fast and detailed integrated amp. The INT-30A opened up the Futuras and provided a much more balanced quality of timbre and bloom.
Working from the bottom up, bass performance on the 700i was rock solid with plenty of weight and detail. Check out the track "Touch of Class" on Patricia Barber's CD entitled Modern Cool. You get a very real sense of depth and slam as bassist Michael Arnopol drives the rhythm section forward on his acoustic bass. I have never hard this recording as explosive and dynamic on both the Futuras and The Music.
Mids are impressive on the 700i. Maybe not as seductive as the INT-30A, but what is other than very expensive tube designs? You can't beat Ella Fitzgerald and Louis Armstrong on their Ella and Louis LP. The new Analogue Productions 45 RPM pressing is outstanding. Their version of "You Can't Take It Away From Me" is simply a classic. Closely miked and with basic production values, you get a real sense that they are in the room and performing just for you. The sound through the 700i has plenty of rich vibrato and air around each voice. And that trumpet! Watch out or you will be startled when it kicks in half way through the song. Again, transparency and detail are there in spades.
Highs are natural and extended. Well recorded vibraphone, cymbals, and strings can jump right out at you and into your lap. A great test for this is the Rob Wasserman CD Duets. The "Somewhere Over The Rainbow" duet with violinist Stephane Grappelli is guaranteed to bring a smile to your face through the 700i. Plenty of shimmer without edge and brightness. I am no expert, but the tone and timbre of his classic "Giofredda Cappa" violin seems spot on—very lush and romantic. I would have loved to be a fly on the wall at this recording session. By my book, Stephane never gets the accolades and attention that he deserves. He is one of my all time favorite jazz musicians. A great technician but with plenty of creativity and fun.
Summary
We all wonder about the future of the audiophile market place. From my perspective, simple is better. Can integrated solutions perform as well separate designs? If yes, what are the potential savings?
As you can probably tell, I am very high on the Simaudio Moon Evolution 700i Integrated Amplifier. The words that continue to jump out in my review notes include smooth, grainless, detailed, weighty, explosive and dynamic. In my humble opinion, the 700i can compete with any combination of preamp and amp at this price level and much more.
I have heard the matching Simaudio Moon Evolution 750D DAC/Transport several times, but not in my system and obviously not in my listening room. Even so, I feel comfortable saying that in terms of sound quality, almost everything stated above for 700i is also true with the 750D.

A one-box solution for CD and DAC and a one-box solution for preamp and amp is a hard one to beat. Fewer interconnects, power cords and resonance control devices. The simpler the circuit, the better the sound. Remember our old "straight wire with gain" credo. The logic and results are hard to deny. If you have the funds, this also allows for more flexibility and investment on speakers and wire (saving a few bucks is not a bad thing either).
As the quality of high definition digital recordings gets closer and closer to the sound quality of analog and vinyl solutions, and as these high definition recordings become easier to access and download over the Internet, could this simple two box solution (along with a pair of speakers) become the ideal configuration of the future? You never know what might be coming around the corner, but I could live with the 700i and 750D as the foundation of my system for a long long time! Robert S. Youman
700i Integrated
Retail: $13,000
Simaudio Ltd.
www.simaudio.com