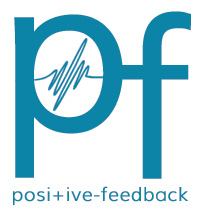 You are reading the older HTML site
Positive Feedback ISSUE 60
march/april 2012
transmission audio
M1i Loudspeakers
as reviewed by Andre Marc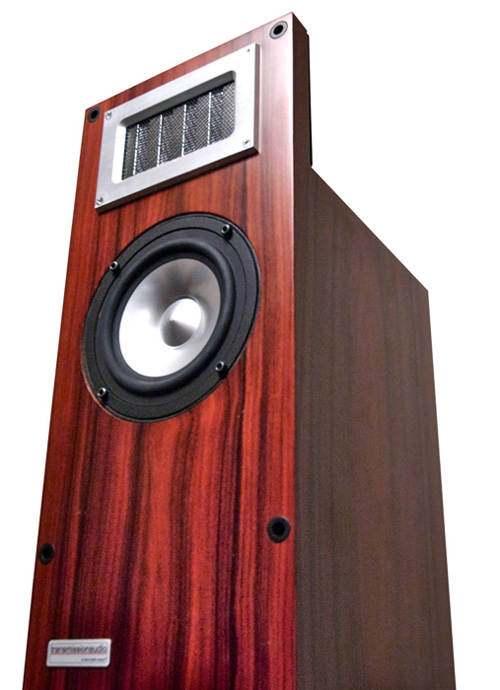 Transmission Audio was totally unknown to me until I received an email from our esteemed editor, Dave Clark. He asked me if I was interested in these speakers that "Chris" was importing. I soon realized he meant Chris Sommovigo of The Signal Collection. Chris imports and distributes some rather interesting brands. I was previously very familiar with his own excellent Stereovox/Stereolab brand of cables, so I jumped at the chance knowing his reputation for being quite discerning. Sommovigo has one of the most respected set of ears in the business. I had a hunch there was going to be something to these speakers. As it turned out, I was right, but more about that later.
Transmission Audio is a Swedish company run by designer Bo Bengsston, who has quite a history in engineering well received loudspeakers. He helped design the R3 for Mark Levinson's Red Rose Music, among others, which was considered by Stereophile for speaker of the year in 2001. The heart of all Bengsston and Transmission Audio speakers are ribbon tweeters.
According to Transmission Audio, "we design and manufacture our ribbon systems in-house. All of our ribbons, regardless of application, are true open dipole units. Nothing is encapsulated. The sound wave is free to propagate without any restrictions. The Dynamic Propulsion (TM) and the Ultra Propulsion(TM) technologies are patented. The Ultra Propulsion technology is an advanced extension of anything else you have heard or seen. It is a transformerless design with a completely new interface technology that increases the ribbons' usability from the highest of the highs to the bottom of the frequency spectrum. None of our ribbons has a resonance frequency within the audible range. Its typically around 10 Hz or lower."
Sommovigo sent me a pair of the M1i monitors that retail for $4500 a pair in Cherry, Maple, or Rosewood, and with an additional $500 for Piano Black Lacquer. Sommovigo's web site refers to the M1i as a "true reference monitor". The M1i uses the Transmission Audio Quadra 4-Ribbon tweeter with the in-house developed 5" Flexfoil woofer with a 1st order crossover.
Set Up and Listening
When I unpacked the M1is it was obvious to me this was an exquisitely finished product. The cherry finish was stunning, and the cabinet work was seamless. The overall workmanship was first class all the way, down to the high quality binding posts. But then for around $5000, it should be!
I set up the M1i's on my 26-inch Sound Anchors stands, where I normally park my Harbeth Compact 7ES3's. While I used a few different speaker cables, I settled in with my QED Genesis Silver Spirals terminated with banana plugs. I toed the M1's in just a bit, and left the protective grilles on initially, then removed them about half way through the review period as I felt there to be a bit more upper midrange and treble transparency without them. I used the excellent Densen B-200 preamp driving a vintage Revox A722 power amp for a few weeks, then settled in with the McIntosh MA6600 250 wpc solid-state integrated amp.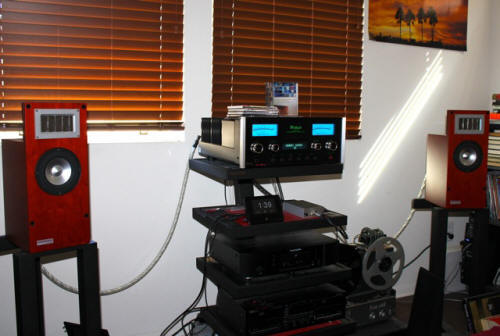 I had a pretty extensive list of albums I was going to spin and began with Brendan Perry of Dead Can Dance fame. His 1999 Eye of the Hunter album is nicely recorded with expansive soundscapes with his distinctive baritone voice floating on top. Tracks like "The Captive Heart" and a cover of Tim Buckley's "I Must Have Been Blind" really took me by surprise in their drama and scale. Why the surprise? Well first off, these are relatively small speakers, but that is just for starters. I found the depth of the soundstage, the pinpoint quality of the imaging, and the precision of bass frequencies to be no less than standard setting in my experience with mini monitors.
I followed up with a soundboard recording of Perry from his 2011 European tour supporting his most recent album, Ark. The board recording is superb with lots of ambiance and a rather committed performance by Perry who throws in some deep cuts from Dead Can Dance for good measure. Cranking this recording up through M1i's allowed me to visualize each musician and their place on the stage, and more importantly, to feel the excitement of the live event.
I cued up a few more excellent live recordings such as that of Herbie Hancock's 2008 European tour supporting his superb The Joni Letters album that featured his unique interpretations of John Mitchell's compositions. On this recording from France, Hancock enlists a stellar cast of players and vocalists, including the brilliant guitarist Lionel Loueke, bassist Dave Holland, and singer Sonya Kitchell. It is a spirited performance, a great recording, and again illustrates the strengths of the M1i; namely, accurate instrumental timbres, supernatural imaging, and the communication of a live musical event.
What really crystallized the performance level of the M1i's was listening to the self titled first album by Crosby, Stills, & Nash that has recently been remastered for CD by Steve Hoffman for the Audio Fidelity label. I can only use the term transcendental. Previously homogenized vocal and guitar parts were now hanging freely in space allowing me to easily pick out what each musician had contributed to this monumental recording. One more album that left me astonished at the M1i's ability to separate the elements of a recording, yet remain absolutely coherent and seamless in its presentation, was the forgotten Bill Evans 1965 classic Bill Evans Trio With Symphony Orchestra. Evan's elegant piano work was also hanging freely in space, phantom like, between the plane of the speakers, while Claus Ogerman's swirling orchestrations provided a velvety cushion.
The M1i's high frequency performance was superb with Quadra-4 ribbon offering up supreme resolving power with a delicacy and precision that was addicting. Midrange textures were equally resolved and buttery smooth. Is the M1i perfect? Certainly not… no speaker is. Like all mini monitors it won't fill up a very large listening room. Also, there is only so much air a 5" woofer can move. But let me be clear. I was totally satisfied with not only the quality, but with the quantity of bass.
Comparing the M1i to my reference monitors, the Harbeth Compact 7ES3, was very interesting. The M1i was better at resolving the finer details in recordings, and it was superior in the precision of its imaging. The British Harbeths did create larger scale musical images since it is a good one third size bigger in volume, and its low end was more authoritative, and warmer, than the Swedish speakers.
Conclusion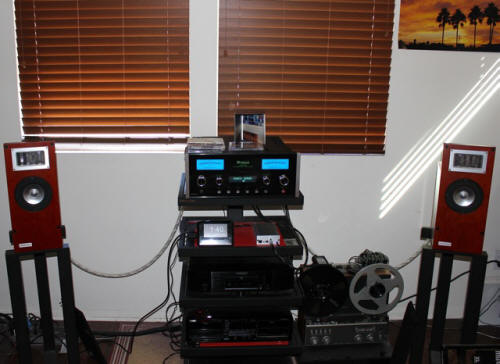 There are many two way monitors on the market. Maybe too many. Many of them are based on decade's old, tried and true designs. Quite frankly, many of them are just "me too" products, with off the shelf drivers housed in a nice cabinet. The Transmission Audio M1i is a hyper engineered unique two way ribbon/cone hybrid that has a pedigree stretching back over a decade.
I can strongly suggest that anyone who is shopping for world class monitors and has around $5000 to spend make it a priority to check out the Transmission Audio M1i's. Going forward, any monitors that come my way for review will have to contend with the M1i's as my benchmark. The Transmission Audio M1i monitors deliver on the promise of communicating the all the details of a recording all the while preserving the spirit of the music. Andre Marc
M1i Loudspeakers
Retail: $4500 a pair
Importer
Chris Sommovigo, The Signal Collection
www.thesignalcollection.com
A Few Questions with Chris Sommovigo
PFO - How did you come to hear about Transmission Audio and what convinced you to import the line?
Years ago I heard a demo of the Red Rose R3 monitor. Asking about the story behind it, I was told it was based on a design and a tweeter by a Swedish designer - a guru of sorts that Mark Levinson had found and brought into the fold. The demo was astonishing, really. This interesting leaf-like ribbon tweeter, a Dynaudio midwoof, and out of that little thing came pure magic. Then Mikey Fremer reviewed it for Stereophile, concluding: "The R3s produced a superbly focused, airy, non-etchy, 3D picture far bigger than anyone would have expected from such a small speaker, and did so with unusual ease and grace."
This was my takeaway from the demo, as well. This experience stuck in my mind for more than a decade, and when a friend and I were talking this monitor came up as a subject. He told me that Bo was still kicking around in Sweden doing Hi-Fi, and I did some homework and found his site and wrote him an email inquiring about the availability of the brand for North American distribution. That was in August of 2010. I ordered some monitors soon thereafter to test, and was completely blown away. He had surpassed the previous R3 design by so much that my new experience completely erased my recollection of the old experience... it was a little bit mind melting. I was hooked!
That's how it began.
PFO - I can count on one hand the number of ribbon/cone speakers that sound properly integrated. The M1i is clearly one of those that has exceptional integration between the proprietary ribbon and 5" driver. Can you comment on that?
From what I'm to understand, Bo worked with Ted Jordan to improve upon Ted's Flexfoil designs, and has since improved even more upon them. These woofers aren't ordinary... wideband, low distortion, amazing speed and transparency. That's part of the reason.
However, both the tweeter ribbons and the woofer cone are made of ostensibly the same material, aluminum, and so the textures that material contribute to the sound aren't different from one another. A friend of mine who also designs and manufactures speakers explained something to me many years ago, as I watched him use his fingernails to scratch back and forth on the surface of a woofer diagram. Asking why he was doing that, he replies simply that he wanted to hear what the material characteristic of the woofer was. So this "material essence" is part of the reason—a match in the sonic texture of the drivers.
Lastly, the crossover design is an obvious and critical junction. Each driver reacts differently to the amp's signal and electrical characteristics, and therefore careful blending of he drivers through the crossover filter is critical. Bo's expertise and hard work paid off here in spades.
PFO - Lastly, can you tell us what you have brewing over at the Signal Collection and your cable designing endeavors?
The Signal Collection is the parent company for a lot of my projects and passions. I seek out great Hi-Fi from around the world and do my best to promote it to people who I hope will love it as much as I do. Continuum is a long time brand for me, I was their very first distributor in the world, and we've had a very interesting and musical history together. I can't complain about having a Caliburn as my reference analog source! But $160k is a little bit steep for some folks, so I set out to find a more economical record player that still had some world-class chops... and that was Klimo, from Italy.
The Beorde record player is my 2nd Reference, because it is really quite good and a $16k player, which is quite a bit less. I found Klimo at the suggestion of a friend, and purchased a Beorde with the understanding that—if I didn't like it—I could ship it back for a full refund. But I also discovered that they made electronics—tube electronics—and I wanted to know more. Same deal, bought some amps and a preamp with the same guarantee—and same result. Amazing performance. I'm a sucker for great tube designs, and these amps provide a simple p-p Class-A EL-34 foundation that just envelopes you in radiant beauty. Coupled with their Merlino preamp, it's a combination that will manifest music with unimpeachable seduction.
From the solid-state end, I found yet another Italian company... Absoluta Sound and Space. I initially was interested in them because of their stunning (REALLY stunning) aesthetics, and as I'm interested in cultivating people that aren't in the hobby (yet), I thought this would be a big plus. I tried their Tersicore amp and their Talia preamp and was bowled over by their performance. All the power and control you'd expect from a great solid state design, and some of the sweetness you get from tubes without the sterility we often associate with solid state. Of course, the preamp is a hybrid design, with tubes at the fore-stages, so this contributes to that factor. But the amps have no such "advantage" yet are also quite sweet performers. They fulfill the prime directive: performance, and also fulfill an aspect of design that is often neglected by high end companies: beautiful design.
And this leads me to one of my favorite brands: Davone. When Paul Schenkel and I first started talking, he had just debuted his RITHM design at CES, though I hadn't heard it there. I knew the driver he was using, a coaxial one that I had experience with in a dormant project called "Angelus," and so I was intensely interested in his bent-plywood approach to cabinet making. We connected well on issues related to architecture, industrial design, and the legends of the midcentury movements—from Wenger to Saarinen to Eames to Jacobsen (et alia)—as I'm a big fan of great industrial design and architecture. I ordered a pair of early Rithm and confirmed what I had hoped: Paul had successfully mated great industrial design and high performance. In 2010 he introduced the Ray, which is closer to full range performance and once again an example of high performance mated with gorgeous industrial design. Now we have these wonderful little monitors called "Mojo," omni-directional, gorgeous design, and the sound will unhinge your jaw… $2300/pair—a steal considering the performance and design. Next up is his big reference piece, "The Grande"—can't wait to hear it!
Last summer, at The Show Newport, I met Derrick Ethell of Black Ravioli, thanks to an introduction by my old and dear friend Clark Johnsen. He had some of his vibration-altering doodads with him and allowed us to sample their effect in our demo system at the show. By the second day the effect was overt—and I hounded him to let me be his distributor. He spent the show talking to others in that same vein, but ultimately we made the right connection there and I became the US distributor for Black Ravioli. These are quite interesting and effective devices. Not isolators, at all. Instead, they are what I call internal resonance converters. Your electronic gear generates various micro-vibrations within, usually from things like transformers vibrating due to a phenomenon called "magnetostriction"—whereby the AC current being fed into the transformer is causing it to expand and contract with the cycles in the power being supplied to it. Those vibrations can travel to other parts on the motherboard and effect performance. Using Black Raviolis in the proper way apparently wicks those vibrations out through the chassis and away from sensitive components inside the equipment, converting them from movement into heat via the complex internal body of the Black Ravioli itself. Once you hear the effect, there's no turning back.
In terms of cables... well, that's a 20 year history starting with my first company and products as "Illuminati Electronic Systems and Cables" and winding up with some interesting ups and downs, and a lot of fun design. The 21st Century started with my first analog designs, though, with a company I cofounded with a partner. I designed some really cool connectors for that line—square-barreled RCA connectors that I was very proud of, but which had a termination procedure that I wouldn't wish on my worst enemy. Still, by the time it was done, it was a purely sealed connector of extraordinarily high performance. I went on to design more connectors, under the Xhadow brand, including the first really truly high end XLR and some nice but more ordinary RCAs. They are still sold by Sound Connections, International with permission.
My latest cable designs include some nearly cost-no-object products that I don't make very often under the Stereolab and Tombo monikers, for which there is sometimes a short waiting list, and also my high-performance/low-cost products under the brand "Black Cat Cable"—which is sold direct, and also through The Cable Company (and some select distribution partners worldwide). While it is certainly exciting to make extreme-performance products for the very high end, it is also really satisfying to squeeze out majorly high performance out of $127.50 interconnects for Black Cat. Cable and connector design was my first love in this industry, and that flame doesn't die very easily... more to come, God willing.