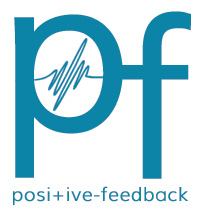 You are reading the older HTML site
Positive Feedback ISSUE 61
may/june 2012
bel canto
C7R Receiver - A Preliminary Review
as reviewed by Victor Chavira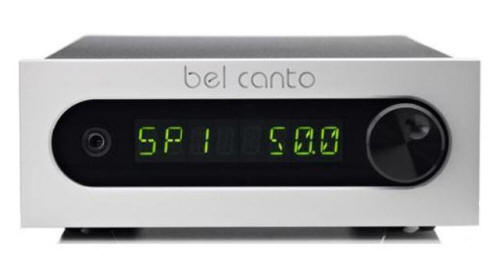 Bel Canto sent Positive Feedback their latest product, the C7R receiver. Our editor, Dave Clark initially listened and was so impressed by the C7R's price to performance ratio, that he enthusiastically offered me the unit. As long time owner of a Magnum Dynalab 208 receiver and later the 308 Hybrid receiver, I gladly accepted the assignment.
In appearance, the C7R looks similar to Bel Canto's highly regarded C5i integrated. However, the C7R's 120 watt power amplifier module is based on the company's REF 150s. In addition to DSP based FM tuner section, other enhancements include WBT NextGen binding posts, advanced AC filtration, and upgraded alphanumeric display. The cool operator C7R retails for $2995.
The unit is roughly the size of two laptops stacked one atop the other and weighs just 13 pounds. Three grand may seem steep for the hardware but amount of technology, performance, and most importantly, musical sound more than justifies its price. My primary sources for listening were an Apple Mac Mini and HPG60 laptop running the latest versions of iTunes with no other software enhancements. These devices were connected to the C7R's USB/DAC with a meter of Locus Design AXIS USB cable. Music playlists consisted of ever evolving Apple lossless imports of my CD collection and iTunes downloads. Part two of this review, to be posted at a later time, will discuss the C7R's phono and tuner functions in more detail.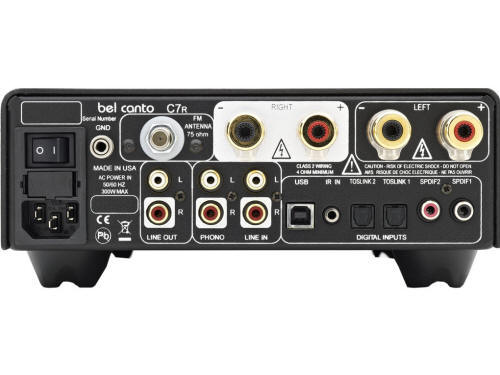 Interfacing with the C7R is accomplished via the singular control knob or the remote. As was the case with the MD 208, volume settings 1-50 are virtually useless in that it represents the sweep between 6 and 7 o'clock on a traditional analogue volume control. Volume levels 60-75 filled my living room with very satisfying levels of sound. That being said, the C7R's lone control knob was among the most user friendly and intuitive I have ever encountered on a stereo component. The C7R is to receivers as smart phones are to cell phones.
After turning the unit on from the back, the display will cycle through a brief warm up protocol. The display is effectively two parts, left and right. Pushing the nicely weighted knob engages the left side of the display for source selection or the right side for volume level. For example, push the knob once to engage sources and then turn the knob left or right until USB appears. Push again to engage volume then dial in the appropriate setting. C7R remembers the volume setting for each source separately. For example, I may listen to the USB DAC at 70 and the tuner at 65. In FM mode, the unit can be programmed to display the station or musical selection like in a car. The display can also be put to sleep. Touching to knob awakens the display until the user releases the control.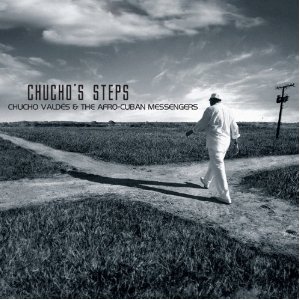 Given my very limited experience with class D power amplification, I had no preconceived notions about their sonic characteristics. I can confidently report that right out of the box, the Bel Canto C7R produced a transparent and tonally accurate sound. One of the first musical selections I listened to was "Zawinul's Mambo" from Chucho Valdes' 2010 release Chucho's Steps. This is an outstanding ensemble recording of Afro-Cuban jazz with the emphasis on jazz. "Zawinul's Mambo" is Chucho's homage to Weather Report's Birdland. But rather than perform a straight cover of the classic tune, Chucho's Afro-Cuban Jazz Messengers juxtapose time signatures and melodies at full tilt as drummer Juan Carlos Rojas closes out the eleven minute excursion with a jaw dropping drum solo. Juan Carlos absolutely punishes the rim of his snare that projects dynamic pulses of metallic sound.
The C7R exhibited very impressive wide band performance and absolute control over the Chairo Hyper 1000 monitors currently in my system. Bass sounded deeper and more densely packed with energy as if old worn strings had been replaced with a fresh new set. Cymbals shimmered with punctuated rhythms and overtones. More importantly, the musical performance expanded across a coherent soundstage behind the plane of the speakers. The mass dynamic contrasts of acoustic grand piano were also more convincingly demonstrated.
Listen to Simone Dinnerstein's beautifully expressive interpretation of Bach's Choral "Jesu, joy of man's desiring" for solo piano. The warmth and grace of her left hand notes are beguiling in their long low sustain. Her right hand imbues subtle dynamic contrasts between principle melody and underlying harmonies. The C7R's solid high definition power delivery and the unique sonority of concert grand piano is a synergistic match.
Keith Jarrett's 1977 recording My Song features a sublime tune called "Country". Alto saxophonist Jan Garabarek breathes a poignant melody over Mr. Jarrett's folk tinged accompaniment. The C7R's ultra quiet and transparent operation allowed music to materialize on a back ground utterly devoid of unmusical disturbances. Notes started and decayed naturally without a hint of artifice.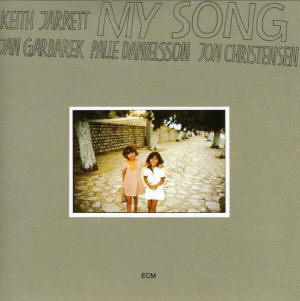 As the centerpiece of my two channel home theater, the C7R performed exceptionally well. The Mission Impossible 4 DVD is filled with spectacular action sequences, death defying stunts, and dramatic musical soundtrack. The13 pound C7R pumped out heavy weight sound effects and crisp clear dialogue. The C7R strict control over the woofer excursions called mind an amplifier with twice power and damping factor.
If Bel Canto made compromises to package so many fine features at this price point, I am unaware of what they are. The C7R may seem unpretentious in appearance but it is a bona fide musical performer on par with the best in its class regardless of price. At this early stage in the review process, the Bel Canto C7R merits serious consideration for product of the year. Stay tuned for more in the coming weeks. Victor Chavira
C7R
Retail: $2995
Bel Canto
www.belcantodesign.com