Lone Star Audio Fest 2012
by Albert Porter
I believe this is the eighth year for this local show and for me this was the best of these I've attended. Local turnout was good and several rooms were approaching standards I've come to expect at larger shows.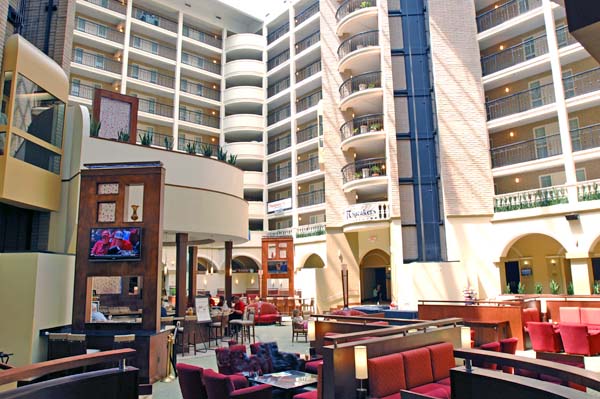 Ground floor, GR Research, Dodd Audio, DB audio Lab and PI audio group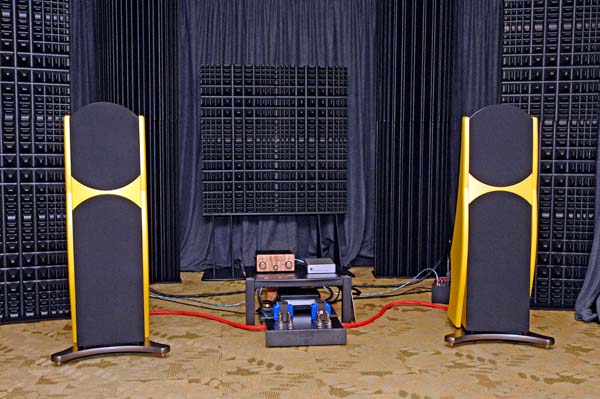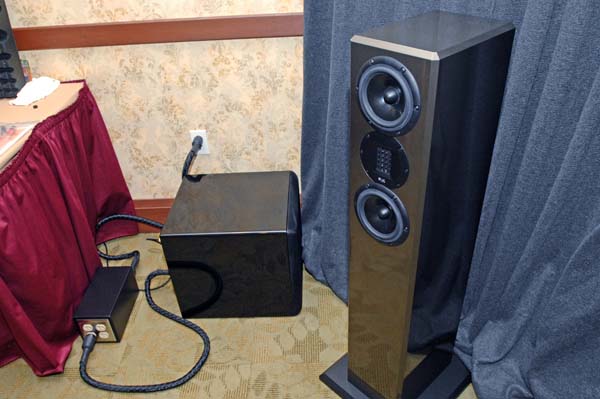 Raven Audio was also on the ground floor, very nice set up here with Raven Electronics and GR Research line array speakers.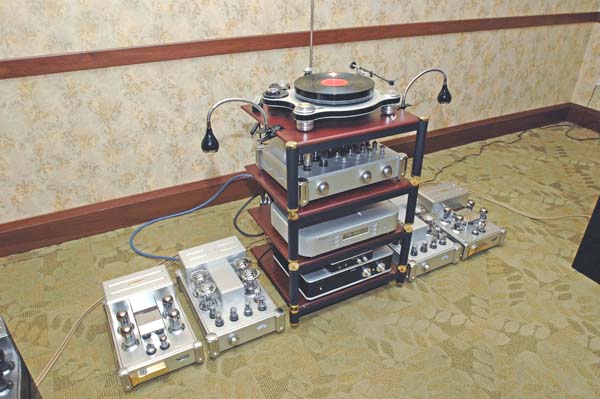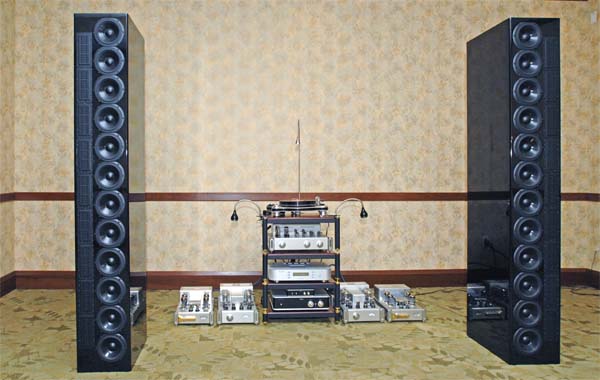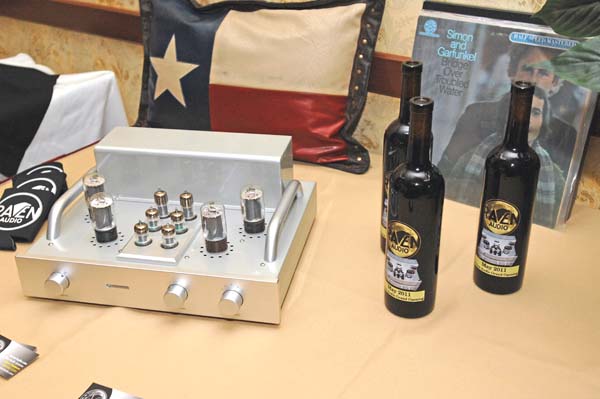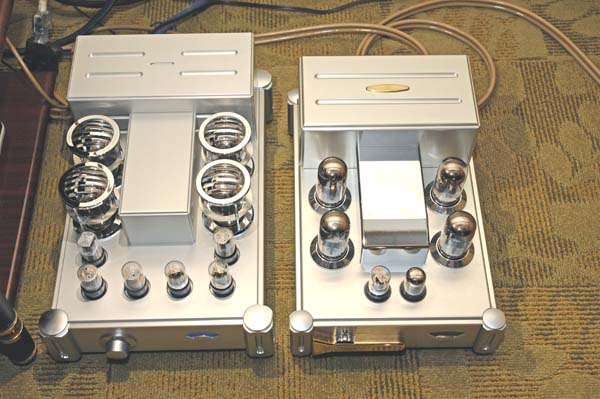 Next up was the Legacy room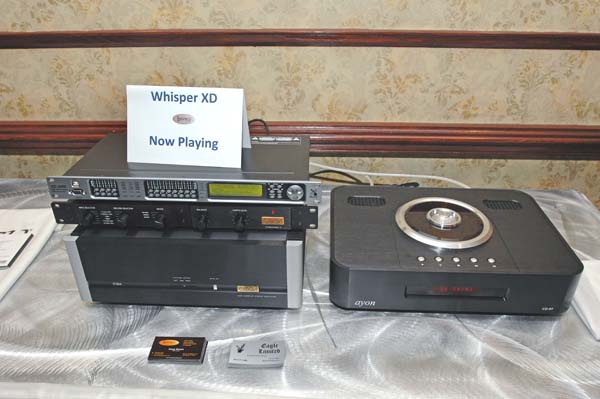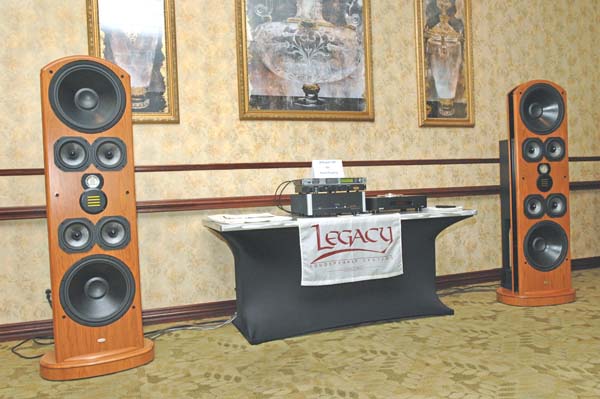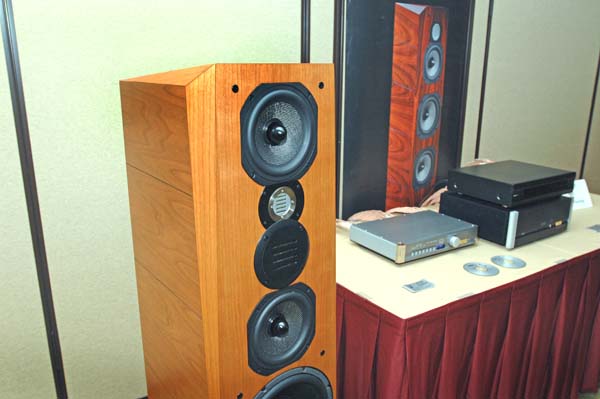 Stereo Clarity, a popular room, crowed with interested listeners during the day I visited.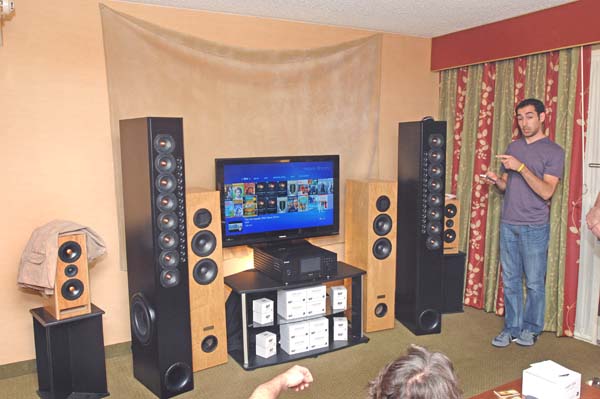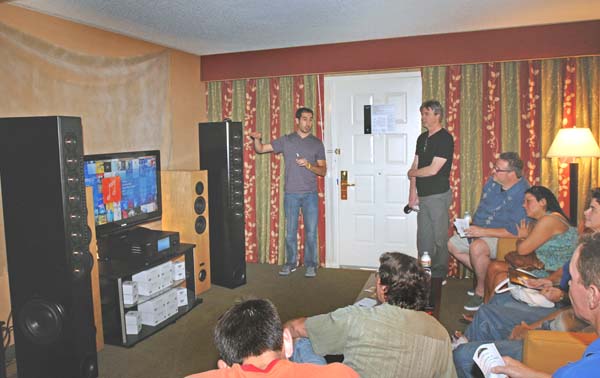 Second floor, Paolo Audio. Beautiful workmanship especially the electronics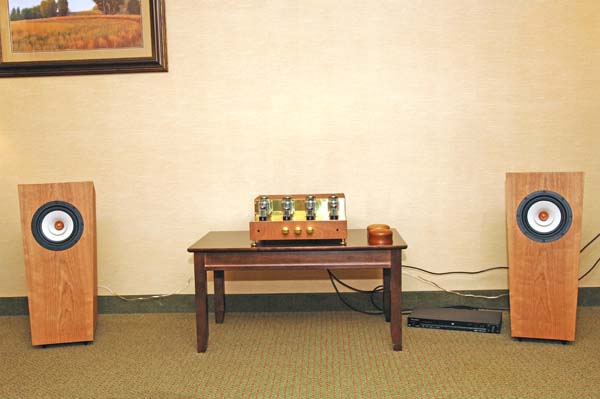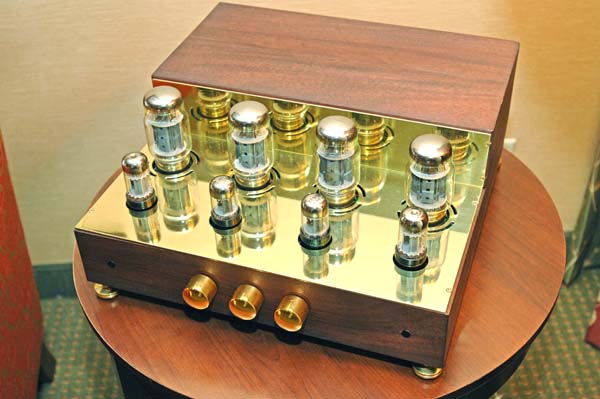 Affirm Audio (previously MaxxHorn) showed off their latest speaker using KR Audio electronics.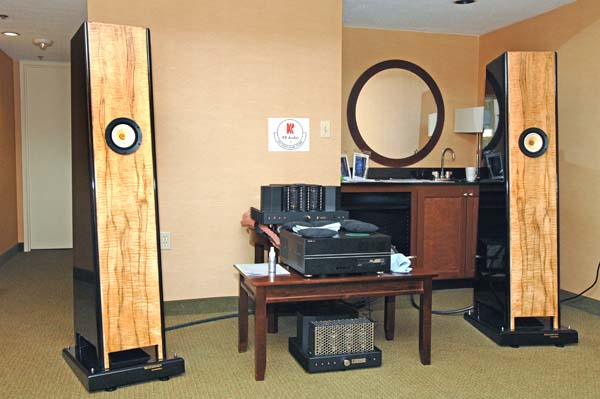 Bob Spence always delivers top class fit and finish on Affirm speakers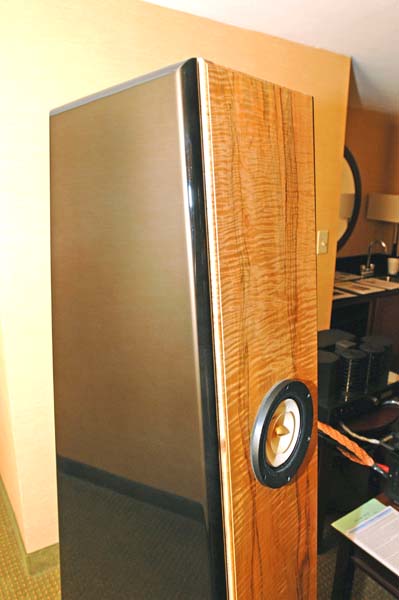 This next room is about hanging out and having fun. Not only was it the official Vinyl room offering free LP cleaning with a new Audio Desk, there was three great fresh draft beers offered by Barrett Tillman. Barrett is the official brewmeister / audiophile of Dallas.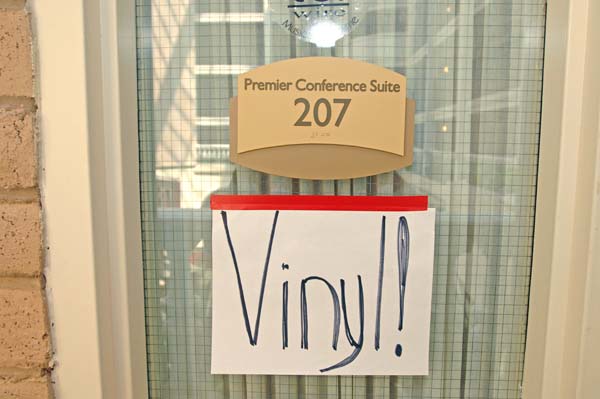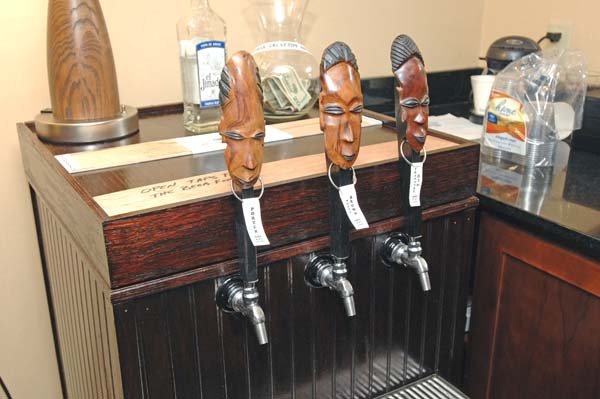 Dave Slagle tweaking the system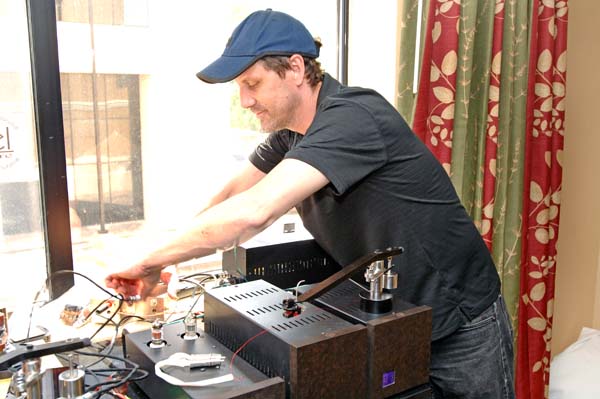 As advertised, vinyl playback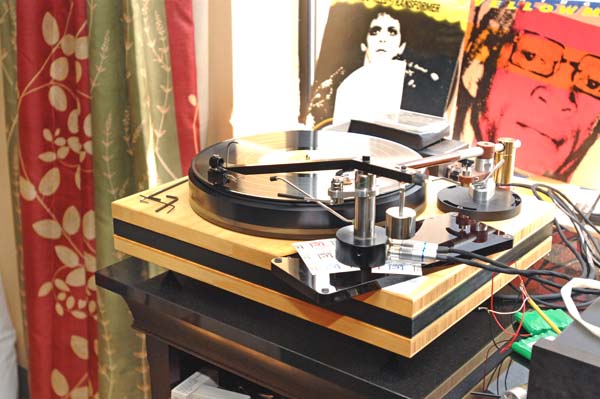 There was a drawing, door prizes offered. View is from the balcony showing part of the crowd in attendance that day.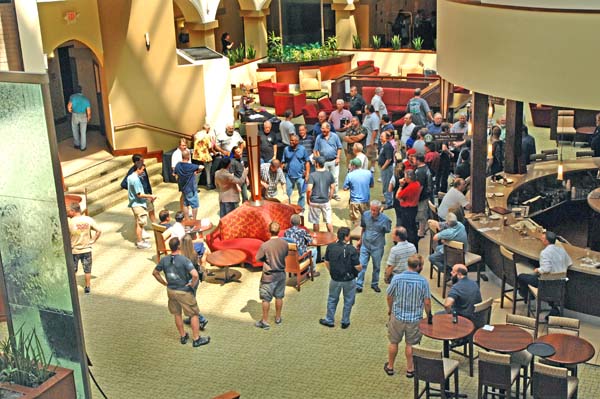 Soundfield Audio up next, I was impressed by the bookshelf size monitors here. Kef passive plus active subwoofer within the same cabinet.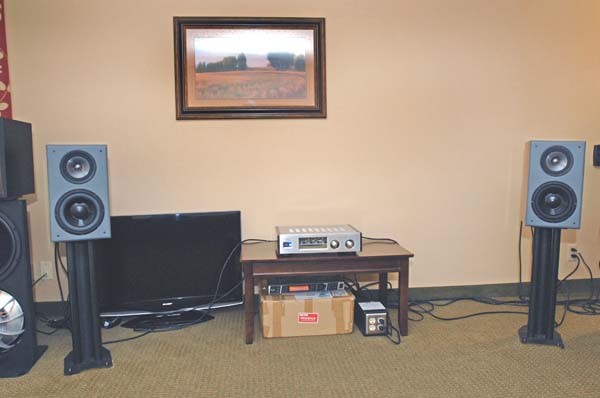 I did not have time to return and hear the larger design, one of several open baffle designs at this show.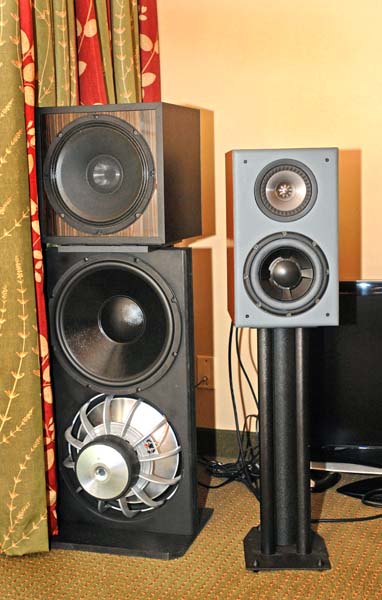 Overall room view of smaller and larger Soundfield speakers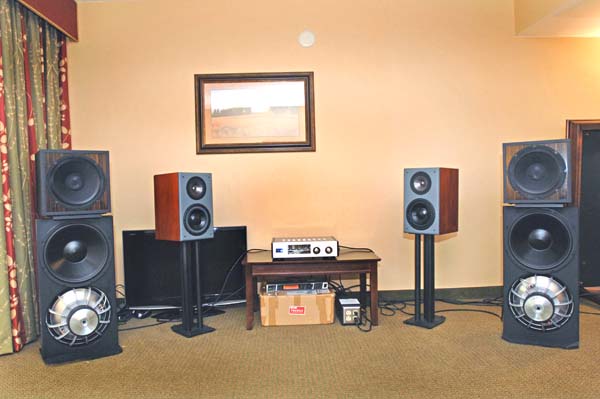 The smaller of the two speakers is one I would consider for myself, I liked its balance, resolution and bass considering the tiny box.
Room 215, Melody here and looking good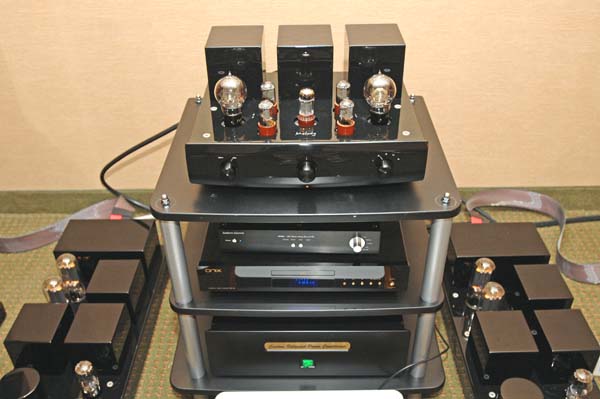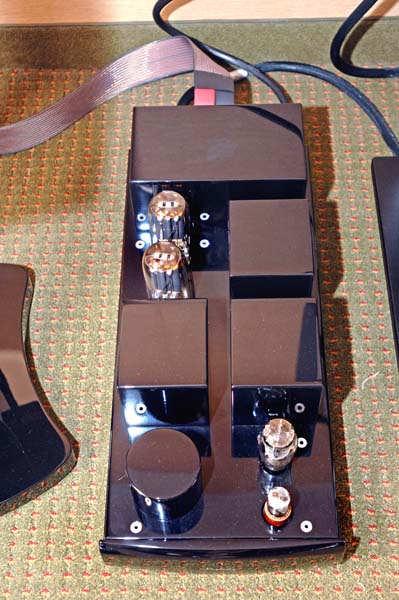 Room 220, The Black Hole, Enter At Your Own Risk.
(I went in anyway)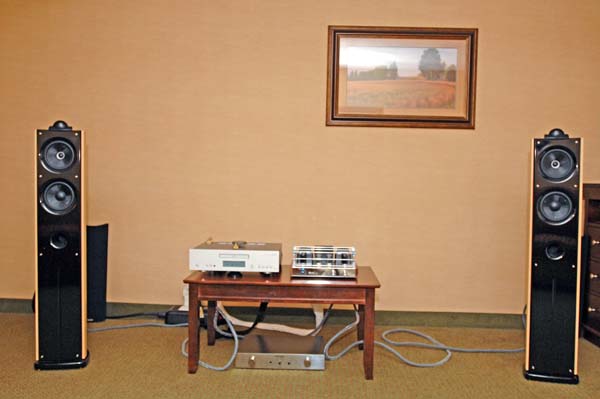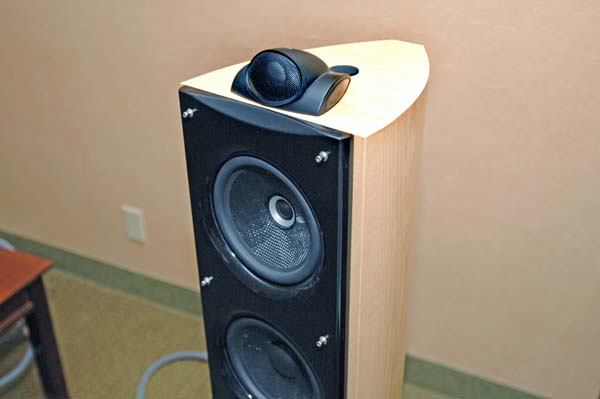 Room 223 Rick Schultz, cable builder and audiophile transplant from Canada,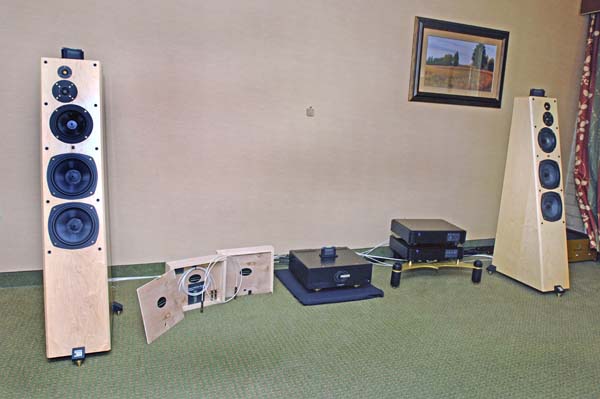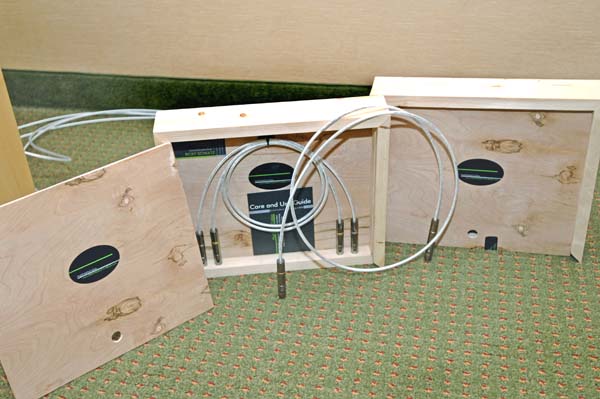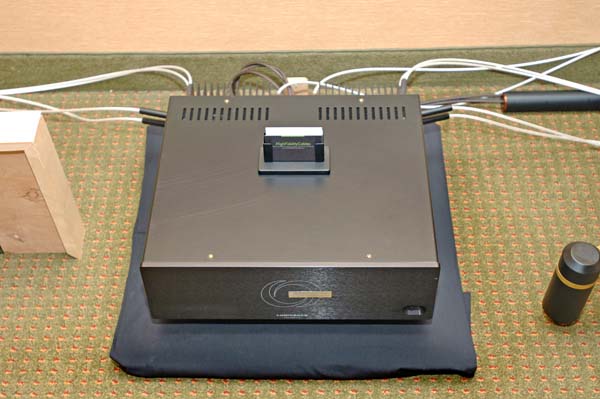 Room 225, Brines Acoustics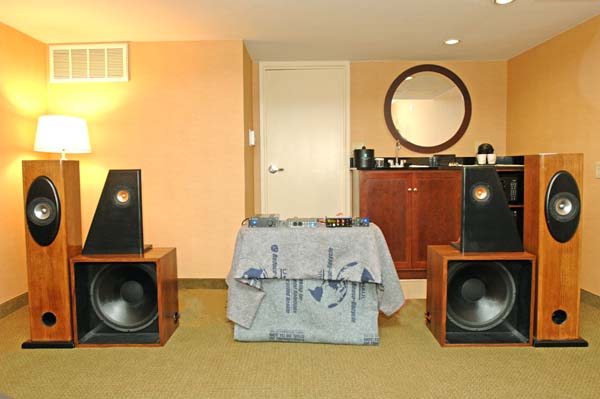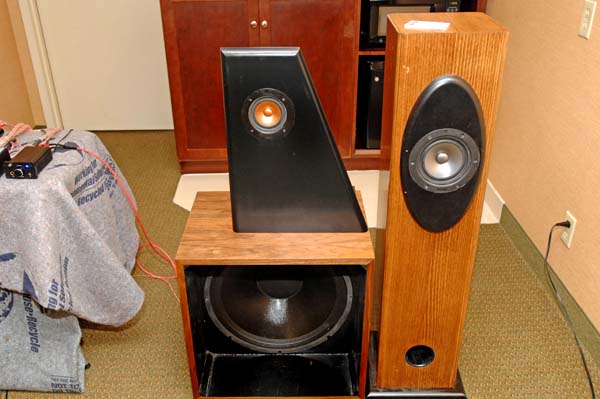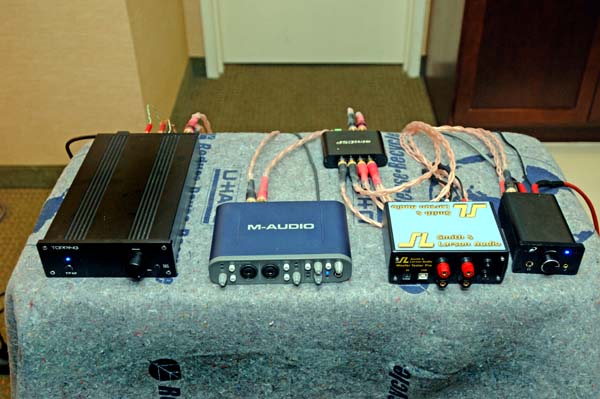 Next is Crescendo systems, room 228 huge electrostatic panels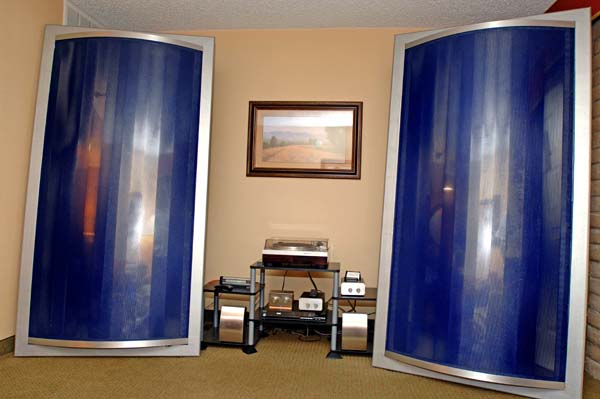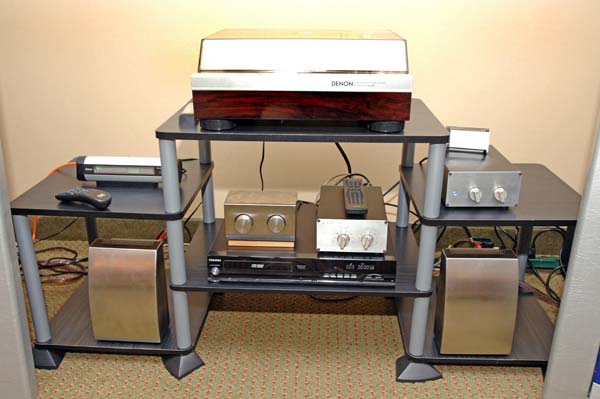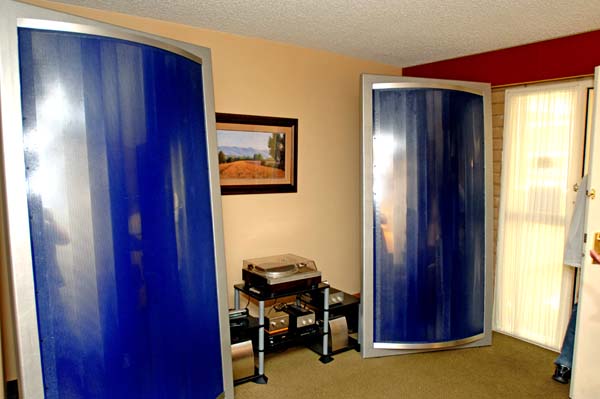 Brads House of Hi Fi room 229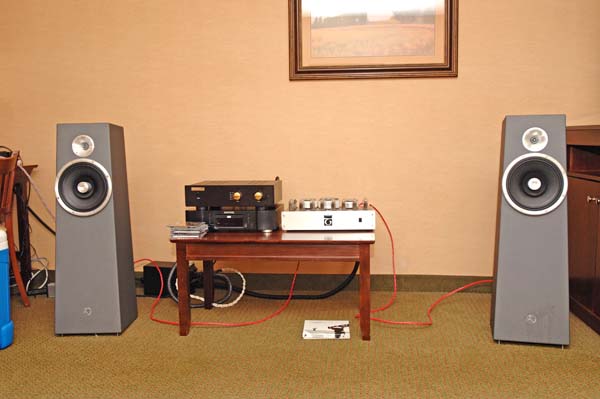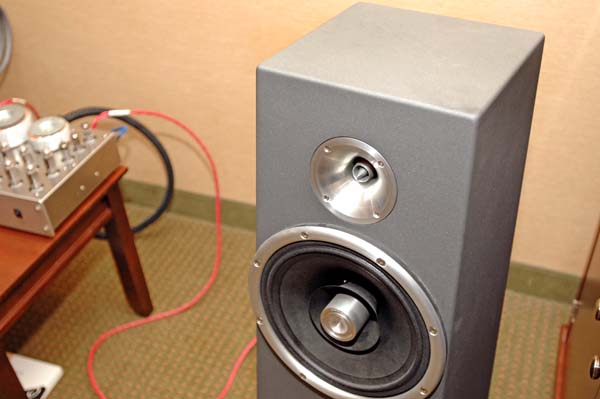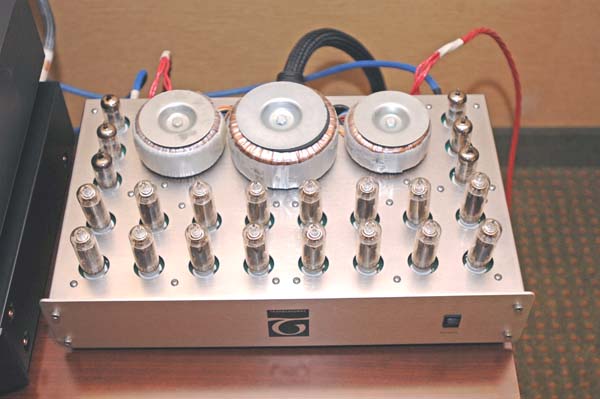 Van Zyl Audio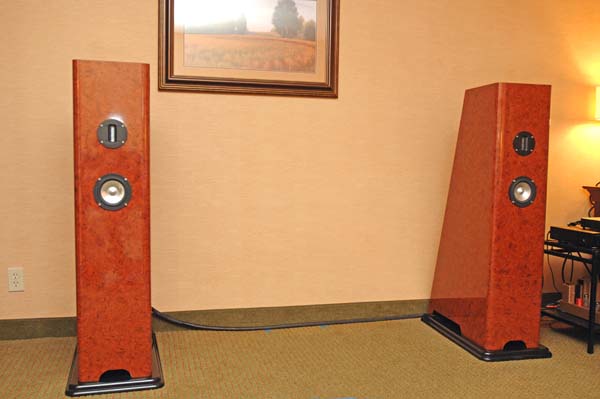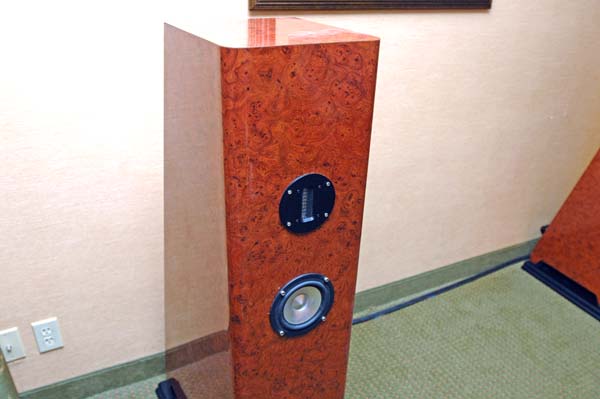 Manzanita Audio Solutions, open baffle speakers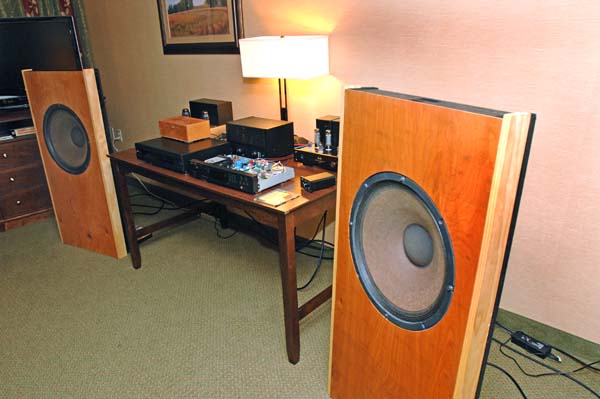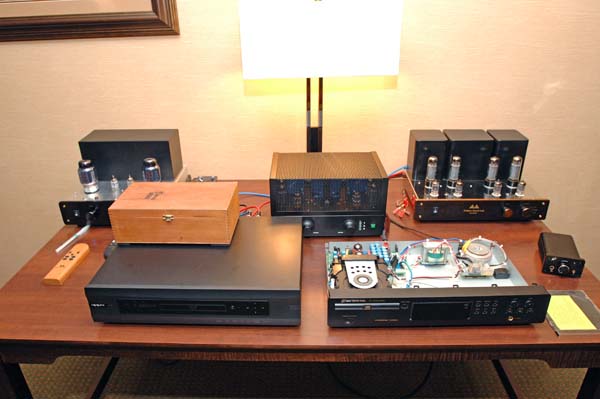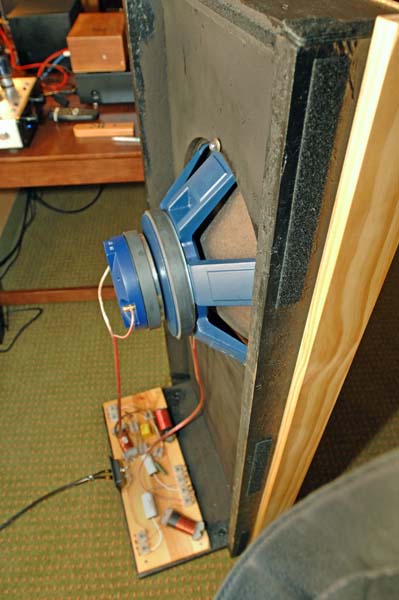 Room 211 Odd Watt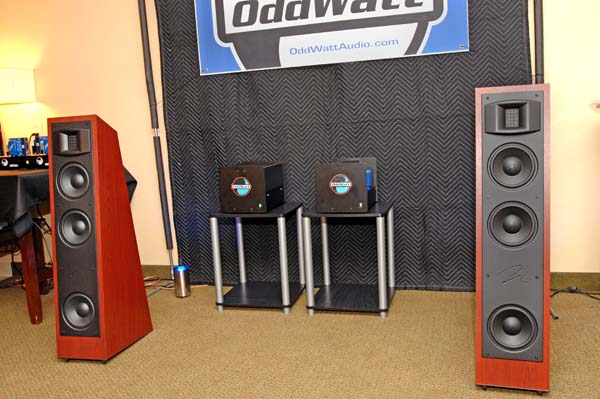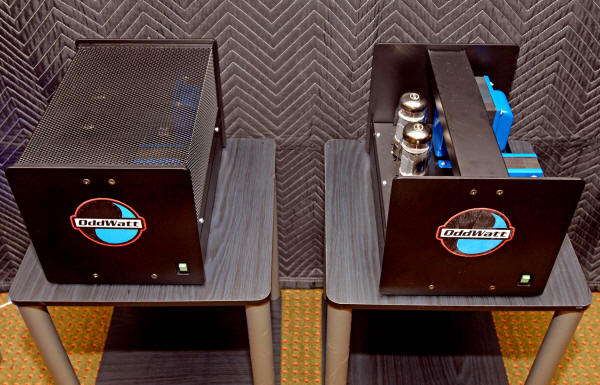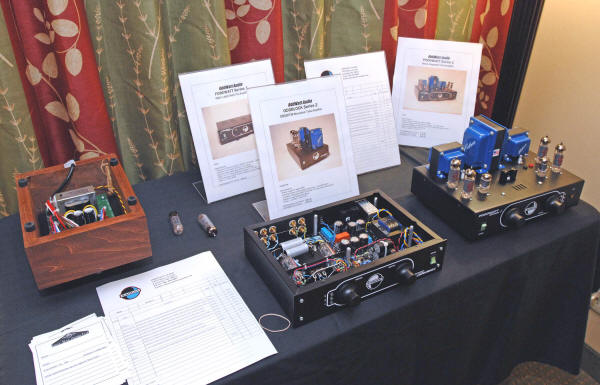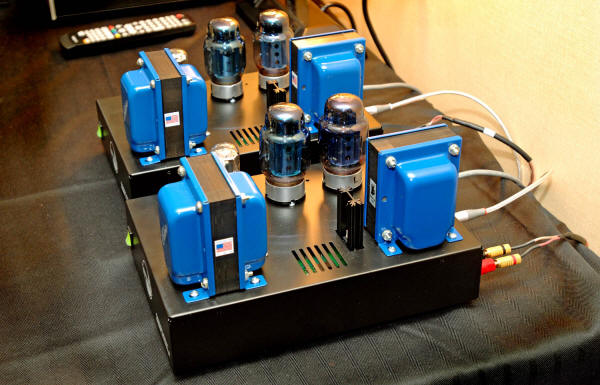 Up next, Element cables and speaker, room 327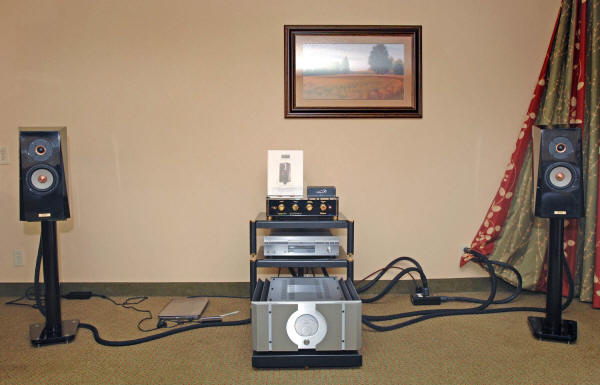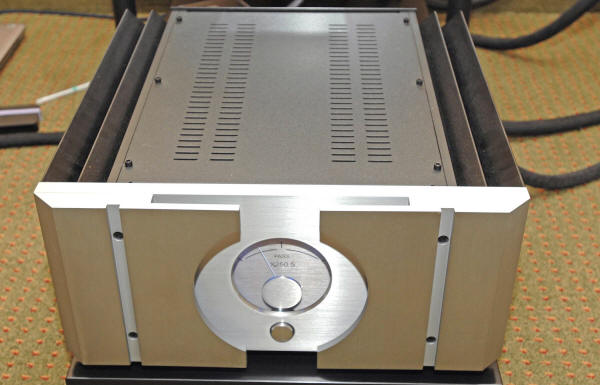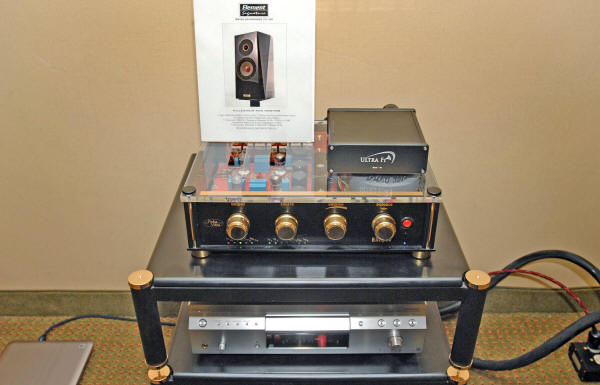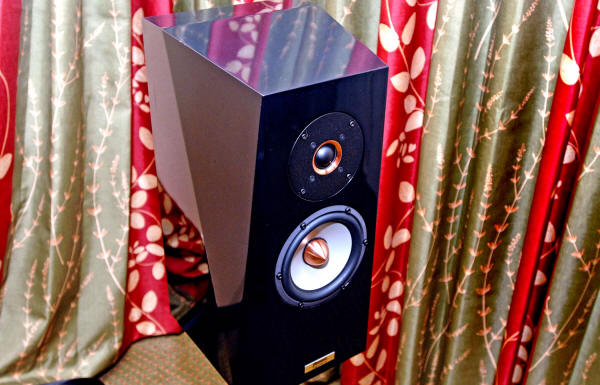 Room 330, Polk Audio, Unison Research and Black Cat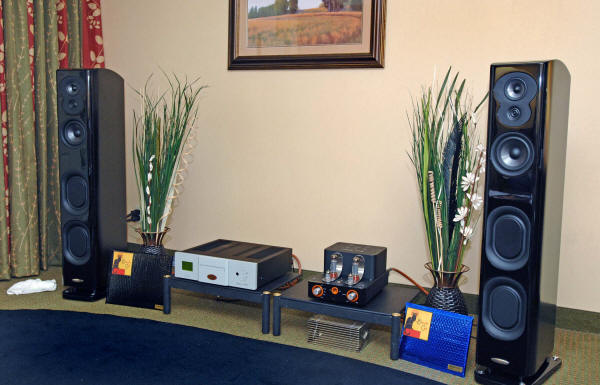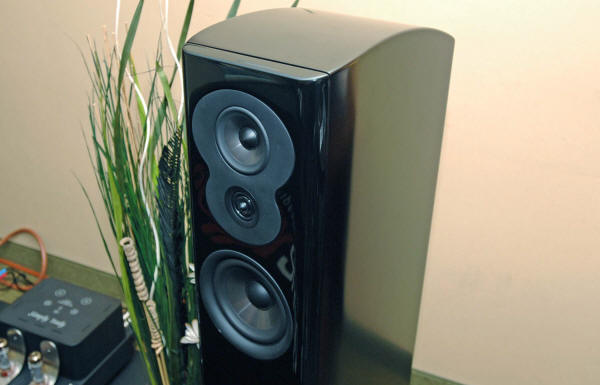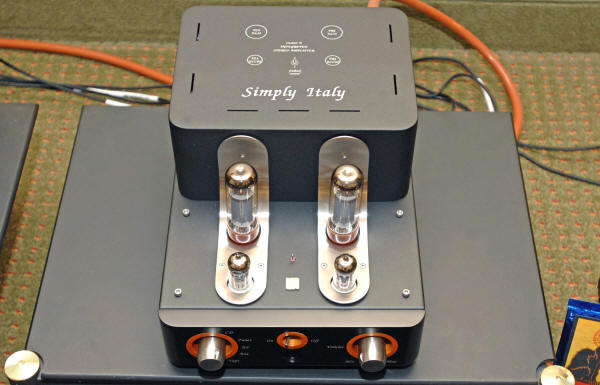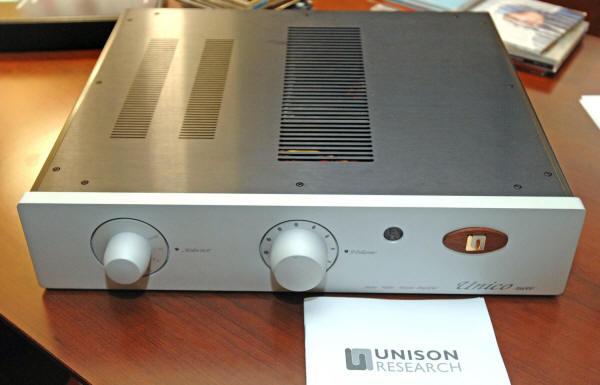 Room 305 Apex, cable pro, Syclotron Audio,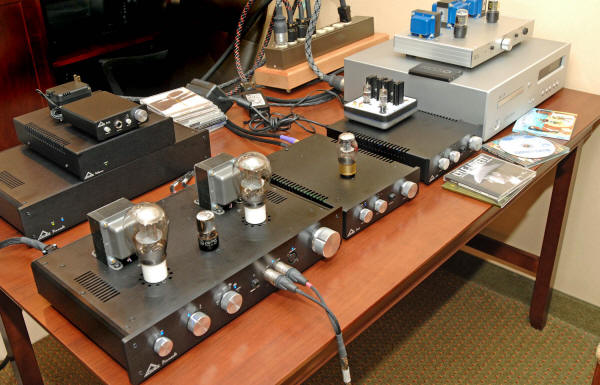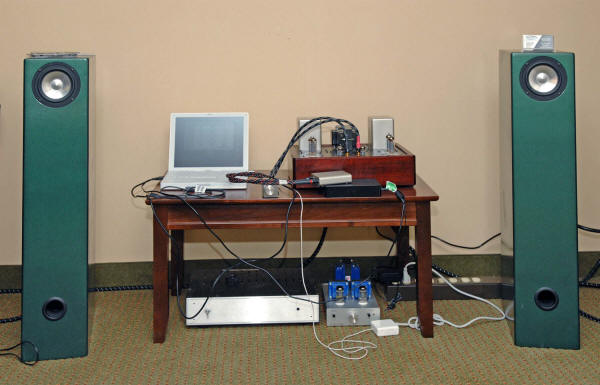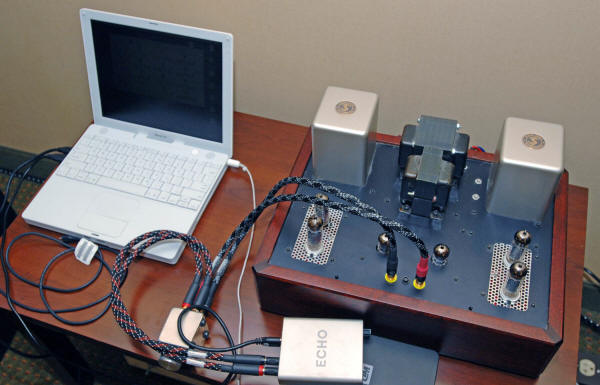 Seijin Audio Junction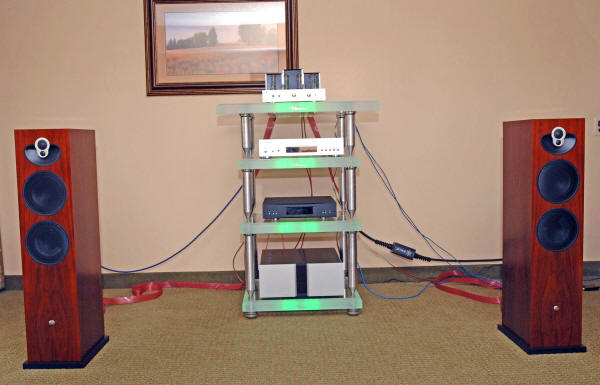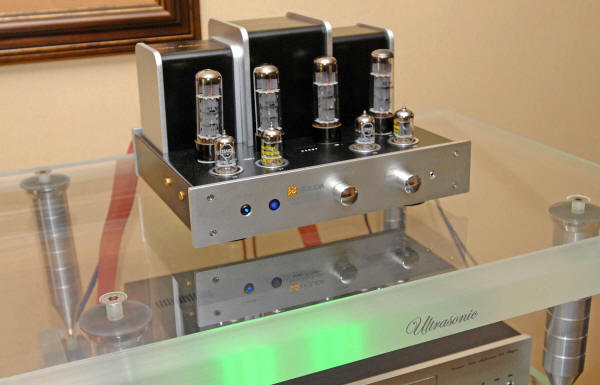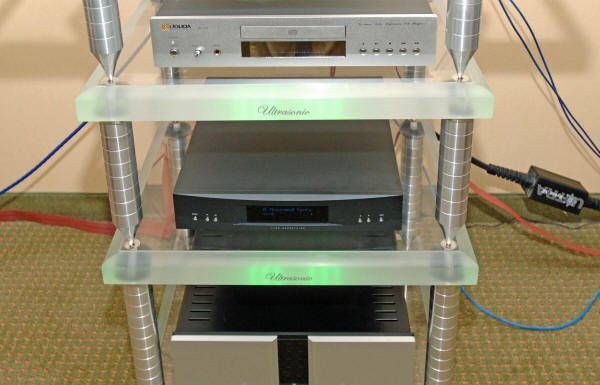 DIY room by Audio Fred. (We regret to inform you that audio snobs are not allowed in this room.) Quote posted on the door.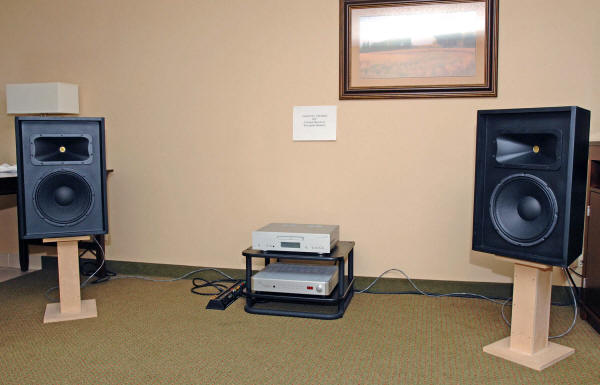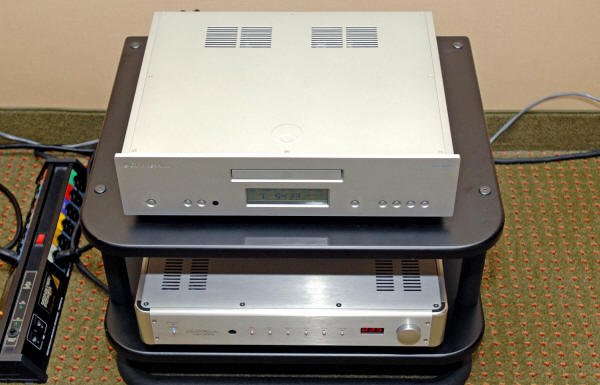 Room 321 Raven Audio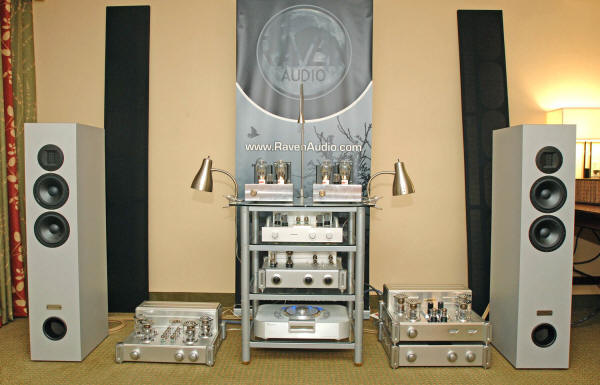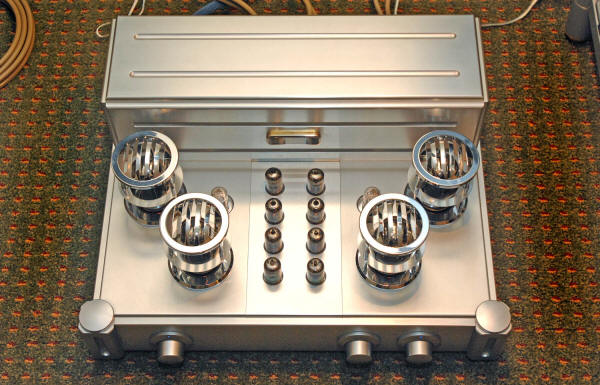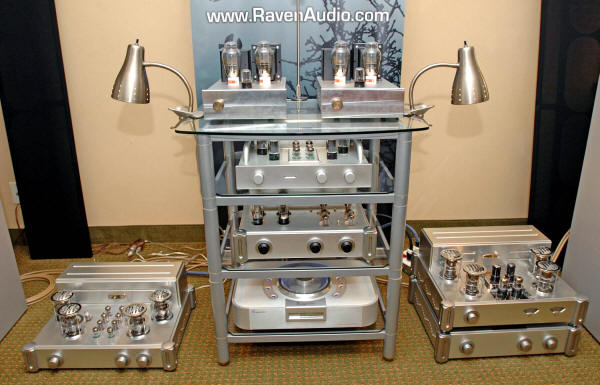 Room 221, π (Pi) Speakers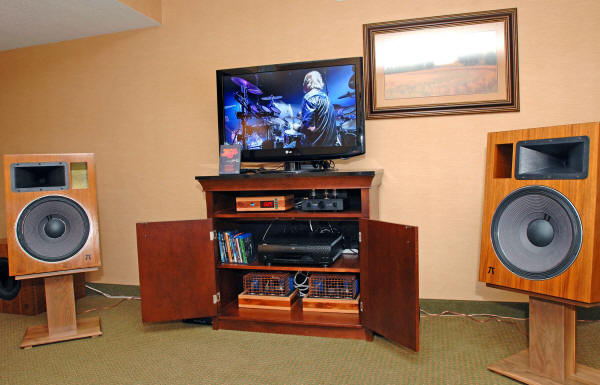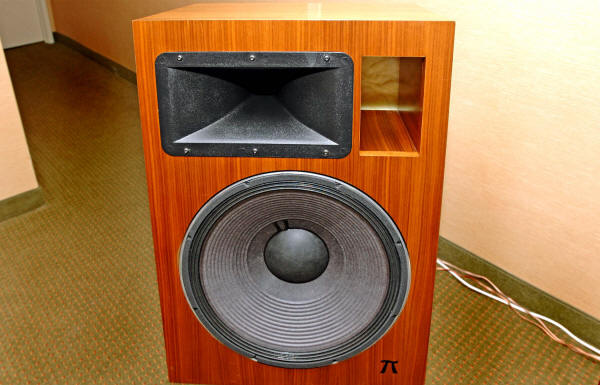 This is a small local show but appears to be growing each year. This appeared to be the largest and most enthusiastic of all the LSAF shows since it began.
I'm looking forward to attending next year and invite those who live close enough to attend to make plans, it's fun, free and friendly in a relaxed atmosphere.