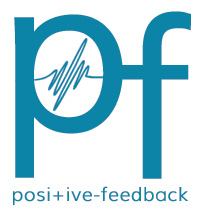 You are reading the older HTML site
Positive Feedback ISSUE 61
may/june 2012
Diary of a Mad Exhibitor: Lone Star Audio Fest 2012
by Marc Phillips
"I cannot fiddle, but I can make a great state from a little city."
-Themistocles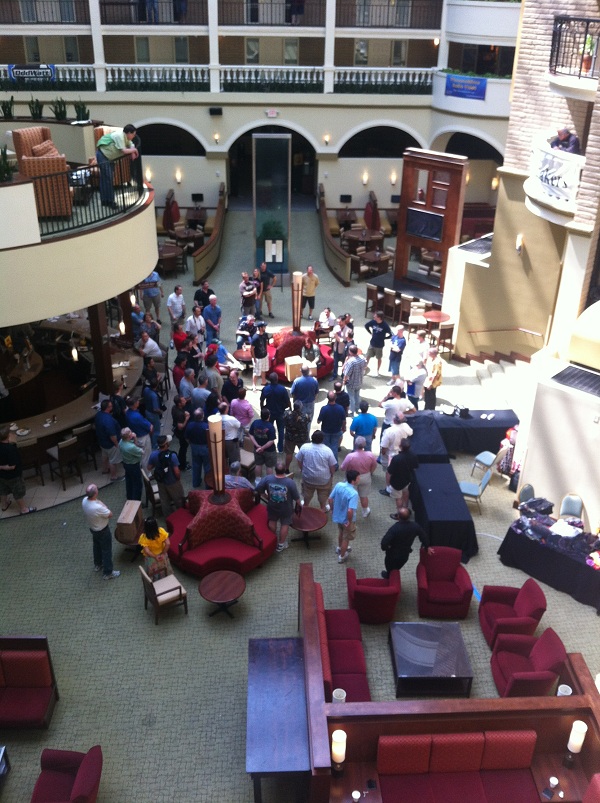 Colleen and I first attended the Lone Star Audio Fest last year, just after she first arrived in Texas. We were charmed by its DIY ethic, its roughness around the edges and its utter lack of pretense. It was, for me, Texas in a nutshell. Here was a show put on by people who did it for the love of audio, not for big bucks and to land on the cover of the big audio magazines. Lone Star Audio Fest was put on by a close-knit group of Texans who supported each other and enjoyed getting together once a year to shoot the shit and compare gear. It seems appropriate that a Texas audio show would be defined by its after-hour shoot outs between exhibitors.
When we returned for 2012, we questioned the wisdom of participating in such a small regional audio show. After all, Texas does have a tradition of despising carpetbaggers, and bringing in a bunch of gorgeous Italian-made audio gear might be deemed presumptuous and arrogant. But our room partner and host, Russ Gates of Polk Audio, is part of the group who started LSAF so many years ago, and he has made Polk seem as Texan as Matthew McConaughey's abs. Here's an interesting development, however--Bartolomeo Nasta, whose family makes our Italian gear, has become so enamored of the Lone Star State that he wants us to ship him a big iron smoker so he can start cooking his own Texas-style brisket in his tiny Italian apartment. We've already sent him several bottles of Black's barbecue sauce to get him started. So maybe Unison Research and the Lone Star Audio Fest would be a match made in heaven, a cross-cultural love affair for the ages.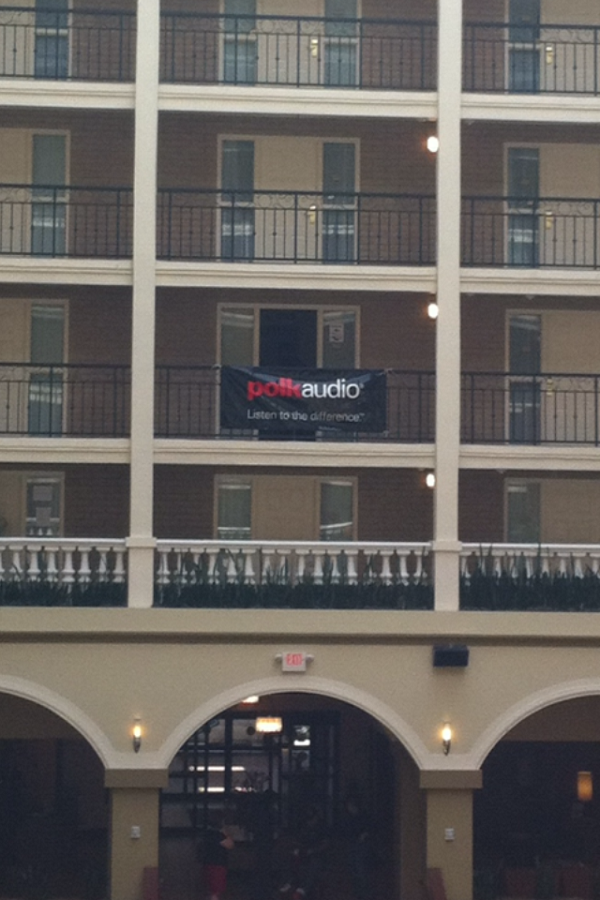 Admittedly the Lone Star Audio Fest was the easiest show we've done so far. Russ and his significant other Cyndi Myers literally took care of everything. We shipped our Unison Research CDE CD player and Unico Nuovo integrated amplifier to Russ a couple of weeks in advance—on Polk Audio's dime. He set up the room by himself. He did most of the promotion. All Colleen and I had to do was make the three-and-a-half hour trip from Austin to Dallas. Russ was so Johnny-On-The-Spot that when we decided to bring the new Simply Italy integrated amplifier to the show as a static display, Russ had it unboxed and set up on the table in the time it took me to run to the lobby and back.
"Polk Audio and Unison Research…what an odd combination!" That comment, from an older female attendee who carried a stubborn air of entitlement into our room, was one of the stranger comments we received at the show. While Russ had some issues with room set-up—the prodigious bass response from his otherwise stellar Polk Audio LSiM705 speakers was hard to integrate into the small, square thin-walled room—everything snapped into focus when we substituted our new Simply Italy integrated amplifier for the hybrid Unico Nuovo integrated we had originally sent. I didn't know the LSiM705s were 91dB efficient, which is why we sent 90wpc Nuovo in the first place—you know, just to be safe. But the Simply Italy really shone in the system (which also included Chris Sommovigo's excellent and affordable Black Cat speaker cables and interconnects), and Russ immediately fell in love with the little 12wpc single-ended amp. Or, as he put in his midnight text to us after the first day of the show, "I want to take this home and give it a name." He decided on Charlene.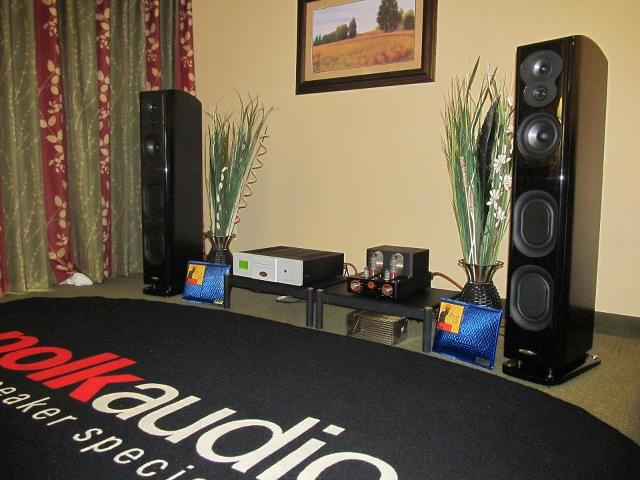 Considering the bulk of amplifiers in the show, which in the true DIY-spirit of the Lone Star Audio Fest, the Simply Italy fit in perfectly and generated a wealth of positive comments. Some anti-carpetbagging attendees took issue with the design; one rather perturbed gentleman challenged the design of the Simply Italy and told me that it HAD TO BE a dangerous amplifier to generate 12 single-ended watts through a pair of EL34s. "How many volts are running to the grid?" he demanded. When I didn't have that particular spec handy, he left the room in a huff. I'm always a bit put off when people ask about the particulars of a design as if I'm the actual designer and not just the US distributor. Part of me is bummed when I don't have all these facts on the 3 x 5" note card in my mind, and the other part of me is annoyed by the fact that these are proprietary designs and it's none of your bizzness how the folks in Treviso made this amp. Then I have to remind myself that the majority of exhibitors at LSAF are the designers that have built this gear in their garages or on their dining room tables and the exchange of such information is part of the spirit of the show.
I also have to remind myself that since the show is local, as well as free to the public, that many of the attendees aren't necessarily seasoned audiophiles. There were quite a few people mulling through the halls that may not have been there for the show—the Embassy Suites was also hosting an event for some spookily veiled Hispanic women who were attending an Apostolic retreat, and the upper floors were filled with teenagers who were competing in some sort of high school band competition. One person asked me if the Simply Italy was a tube amp—I resisted replying sarcastically that all those glowing glass thingamajigs sticking out of it were designed to light up so you could see the volume knob in a darkened listening room. At least two people asked me if it was a "stereo amp." I couldn't come up with a smart-assed retort to that question, so I just smiled and nodded.
That said, LSAF is definitely at a crossroads. Some attendees and exhibitors are interested in making it a larger event and attracting bigger names. Others want to preserve the casual, grass-roots atmosphere and keep it simple. Last year, I was entertained by the fact that many of the rooms were decidedly DIY with loads of speakers that were built from unfinished plywood, and many of the amps looked like they were cobbled together with chicken wire and oil pans from an old Dodge pickup truck. This year, however, most of the rooms were far more professional. In addition to big names such as Polk Audio and now Unison Research, this show saw the debut of a rather large and impressive room from Legacy Audio. Their giant Whisper XD loudspeakers were set up in a very large room downstairs being more reminiscent of CES or the Rocky Mountain Audio Fest. Some of the homegrown Texas audio companies such as Raven Audio and OddWatt are definitely gaining traction in the marketplace and have earned large followings. Still, I think turning this into a big show on the audio circuit would be a mistake and would rob LSAF of its Texas charm.
Colleen and I did have an enormous amount of fun at the show. We plan on returning next year. Russ has already said that he wants to do vinyl next year so I can bring our Giro turntable along and really show off. It hurt when one attendee came in and asked why we didn't have a turntable. Didn't I like analog? Other than the fact that I hate to drag my Giro all over the place, I didn't have a good answer—again. Next year I'll shut them all up, unless they ask a million questions about the design of the Giro and challenge me on why the arm isn't a unipivot, or why it doesn't come with an idler-drive option. Is the Lone Star Audio Fest ready for the spotlight? Would Tim de Paravicini, a famously cranky guy, put up with this insolence?
Maybe I'll come up with snappy retorts for the next show. Then again, I have an aversion to having my butt kicked in the parking lot afterward. Texan audiophiles are truly a breed apart.