Positive Feedback ISSUE 61
may/june 2012
T.H.E. Show Newport 2012
by Dave and Carol Clark
This is our 'report' of sorts on the 2nd T.H.E. Show held Newport. For the second year, we were not only attending Press, but also exhibitors with a hospitality suite. While last year featured the system built with components donated to out school, this year we used most of that system combined with other items; yeah, the speakers and stands were delivered to the room courtesy of Dan Meinwald at E.A.R. USA making getting and leaving there a lot easier!
The room rocked and we loved the musicality of the system (see somewhere in this report for the details and images)... plus we offered a nice assortment of bourbons, scotches, and wines for those who were so inclined. And many were making the room quite popular and busy. of course this meant getting away was not as easy, but with enough Positive Feedback people in attendance, Carol and I were able to get out and about.
Plus we had the Meet the Editor's Panel to do, see the rooms, visit with old friends, and make some new friends as well! It was a great show, but man were we tired by Sunday! Having to do both is not easy, but we enjoyed ourselves all the same. With good people to talk to, eat and drink with, share music with... T.H.E. Show in Newport was a blast. From what I heard it was also another success. Many of the exhibitors said that they had packed rooms throughout the three days with way less problems in terms of parking and whatnot. The hotel staff was wonderful and we left with zero complaints. Good job Richard and Bob... well done on all levels.
I will say that the vast majority of rooms sounded quite nice. Sure there were the occasional 'too big of a speaker for too small of a room,' but we found so many rooms making music that I would expect there to be a place for someone to enjoy.
So here we go in no particular order...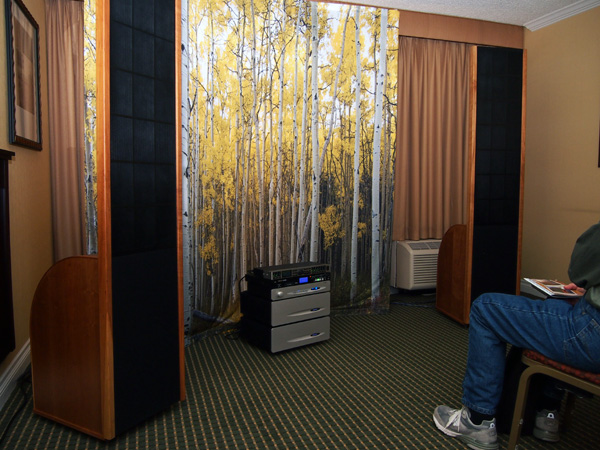 Sanders Sound Systems... good people!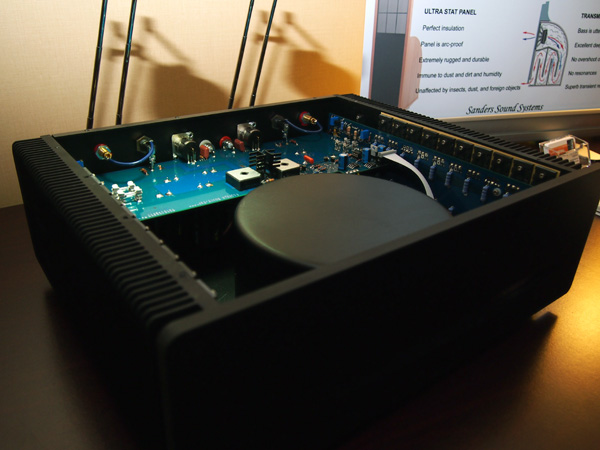 The Sanders amplifier.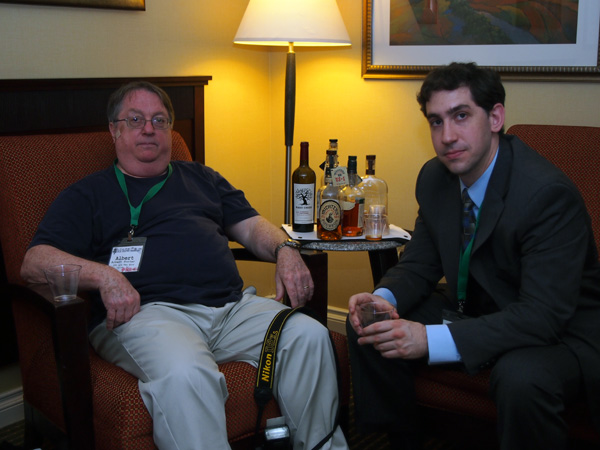 Albert Porter and Mat Weisfeld of VPI in the Positive Feedback Hospitality Suite. Mat seemed to be pleased with his selections.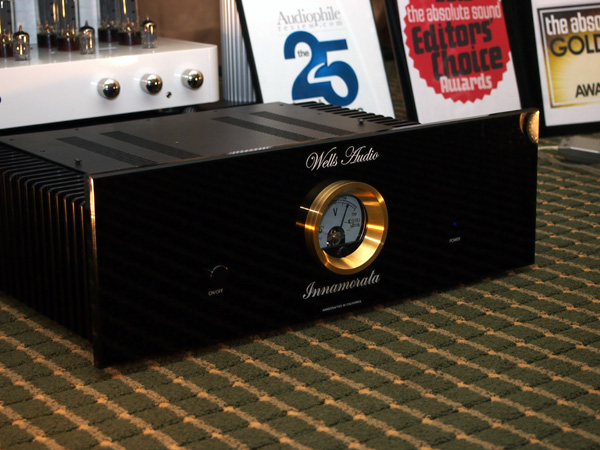 Wells Audio's new amplifier made its appearance in the Von Schweikert room.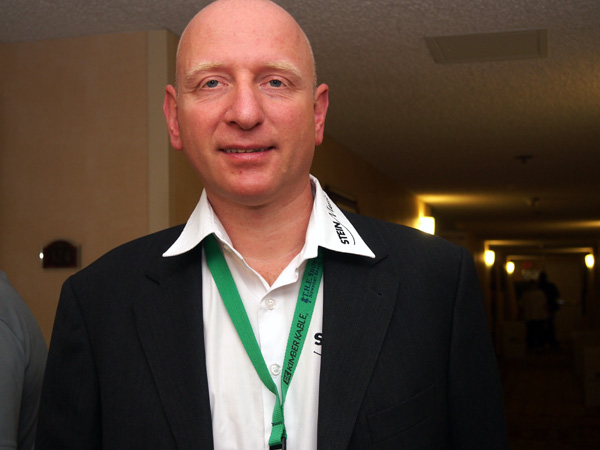 Holger Stein of Stein Music. Nice to meet the man in person... his products are the REAL deal... everyone who visited us after his demonstrations were sold. They work.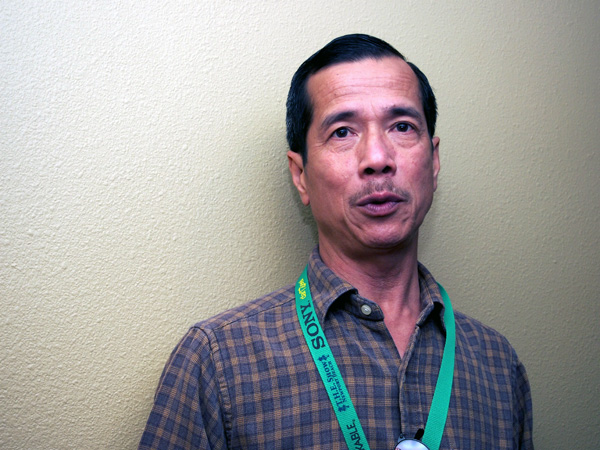 Hugh Nguyen of Angel City Audio. Another good guy in audio!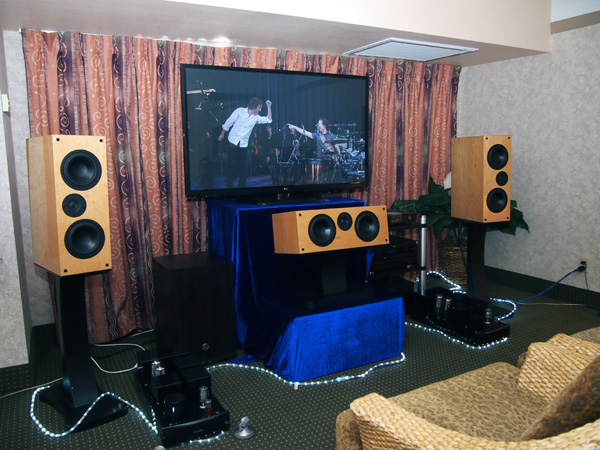 Angel City Audio rocking the home theater experience.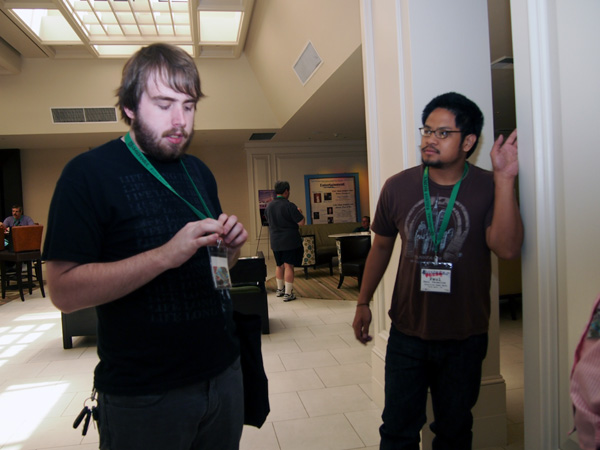 Peter Clark and Paul Baterina... the younger guns of Positive Feedback. They brought vinyl to listen to... and received many open arms to their music. Well, except one or two that will go unnamed!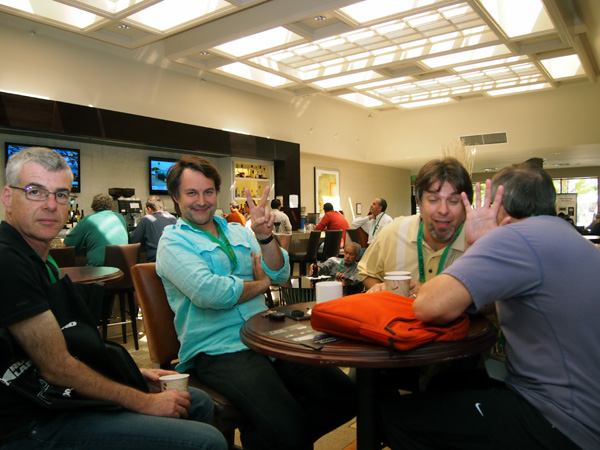 Robert Pinkus, Danny Kaey of Positive Feedback, Chris Sommovigo of Black Cat, and Alan Kafton.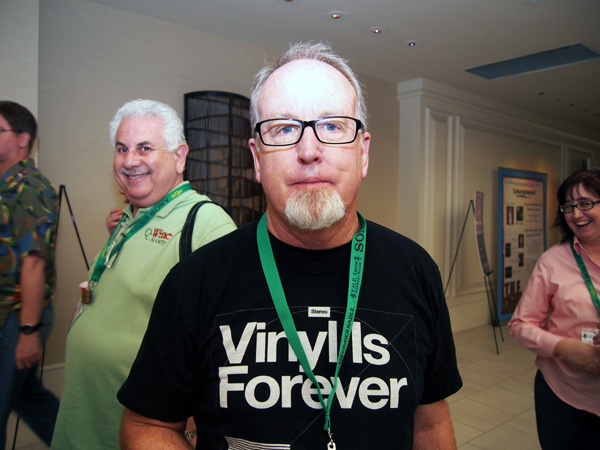 Dave: Vinyl is Forever. Yeah, but by Sunday not me... the show was so very tiring! Carol and Mel laughing at my expense... at least I hope so! After all I do have a reputation to maintain!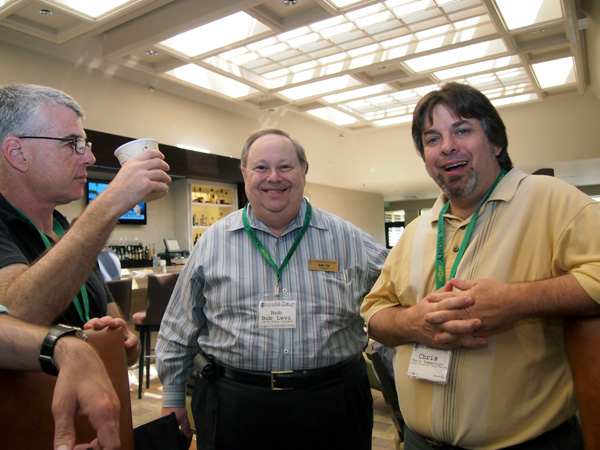 Robert Pinkus, Bob Levi of Positive Feedback, and Chris Sommovigo. Bob helped to put on a killer event... kudos Bob, to you and the LAOC!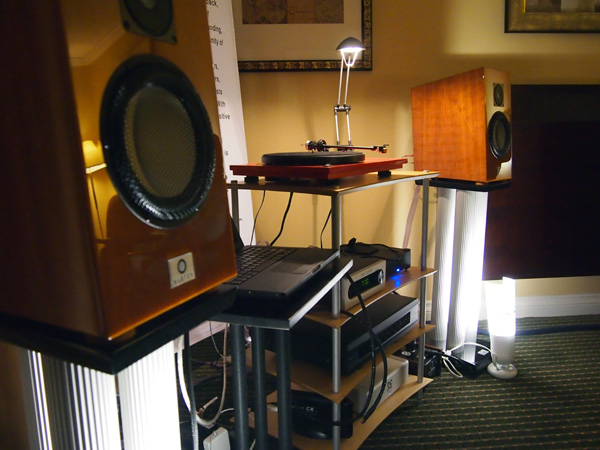 The Positive Feedback Hospitality Suite. The system was comprised of a Bel Canto C5i, Nordost Purple Flare cabling and their QB4, Marten Dukes, Silver Circle AC conditioning, Furutech cabling, Music Hall mm 2.1 turntable with an Oyster cartridge, Oppo BDP95, Wadia 171i, a Mac running Pure Music, and USB cables from Oyaide, WyWires, Quadraspire stand, and Cardas. It sounded quite nice too!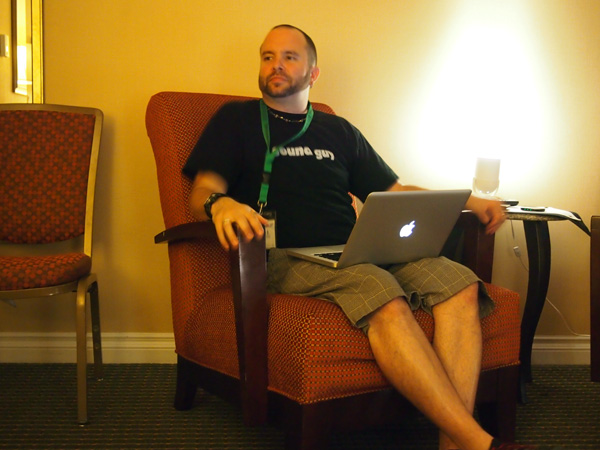 Good times in the Positive Feedback room, with Michael Mercer. This was on Thursday evening before the flood gates let loose.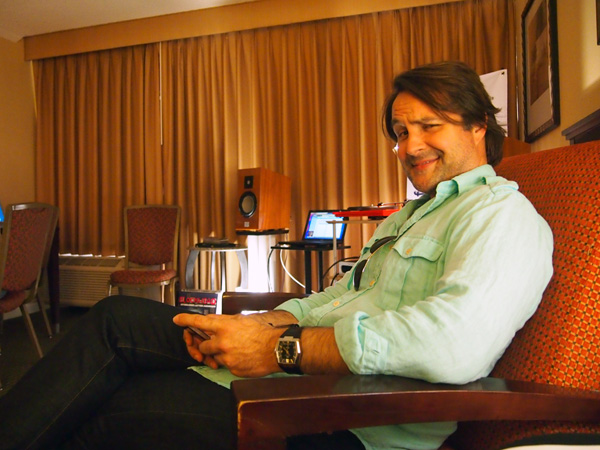 Danny Kaey of Positive Feedback giving us the eye.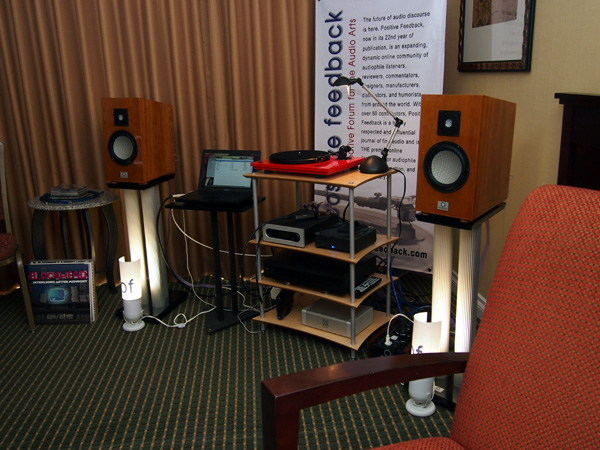 Another shot of Positive Feedback Hospitality Suite's system.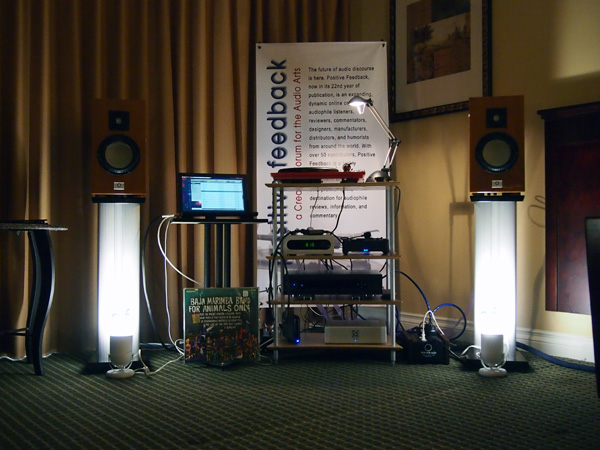 Aptly 'lit' Hospitality Suite... of which many a visitor was as well after sampling the assorted bourbons, scotches, and wines we had on hand. Oh, and we did have water!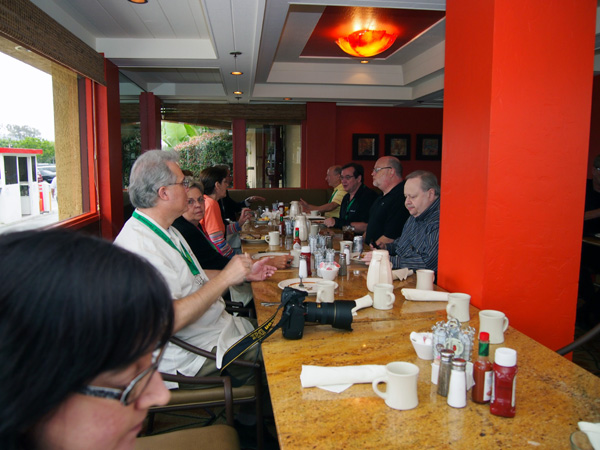 Press Breakfast with Wisdom Audio and Magnepan.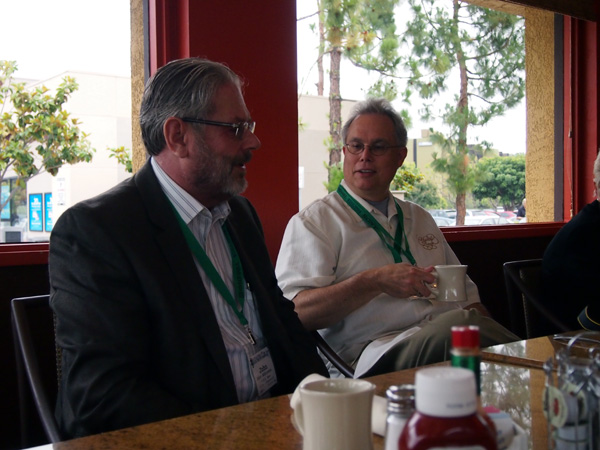 John Atkinson and David Robinson... comparing notes.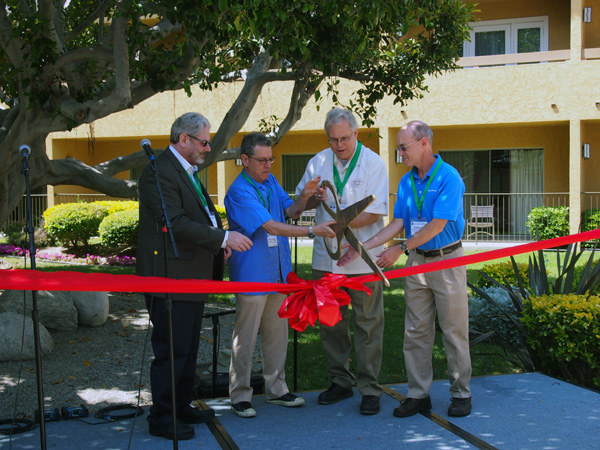 The Ribbon Cutting Ceremony featured John Atkinson and Michael Fremer of Stereophile, David Robinson of Positive Feedback, and Robert Harley of TAS.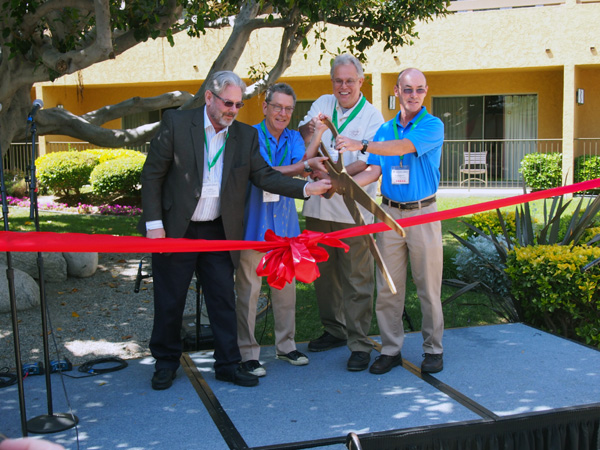 Okay guys... let's do this!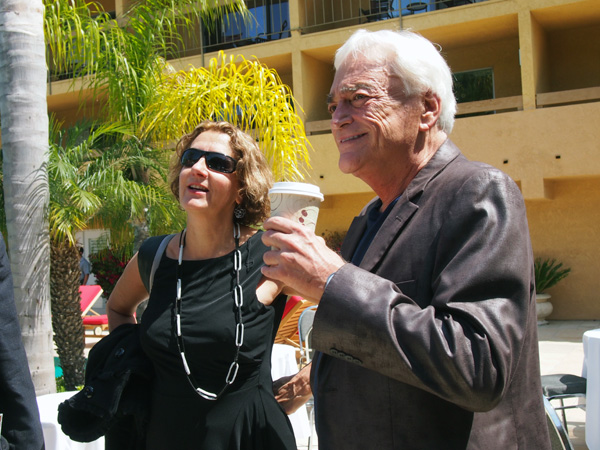 Marjorie Baumert of RMAF and Richard Beers of T.H.E. Show taking the ribbon cutting in... along with the beautiful weather.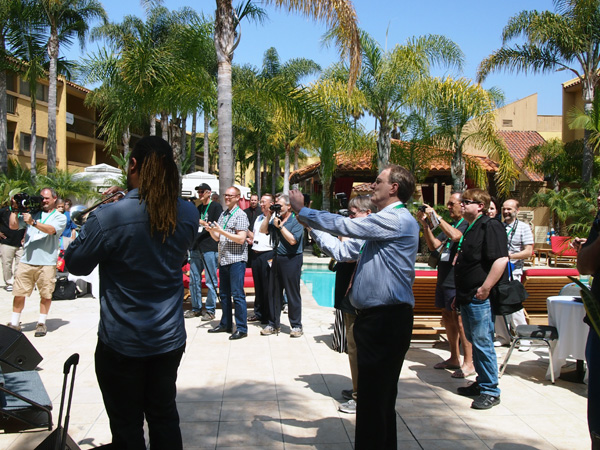 The crowd of press and photo-bugs at the ribbon cutting!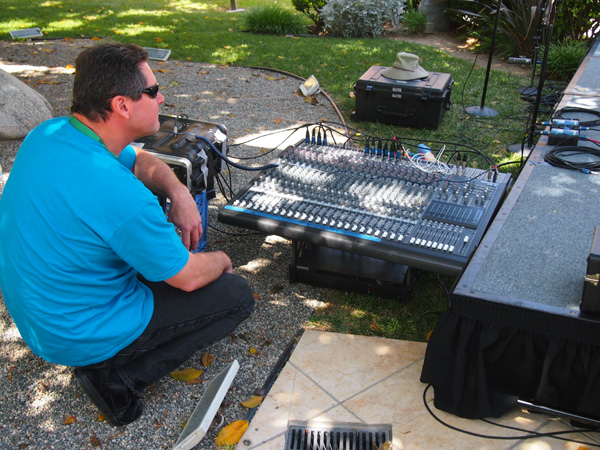 Russ Stratton, fine-tuning the sound.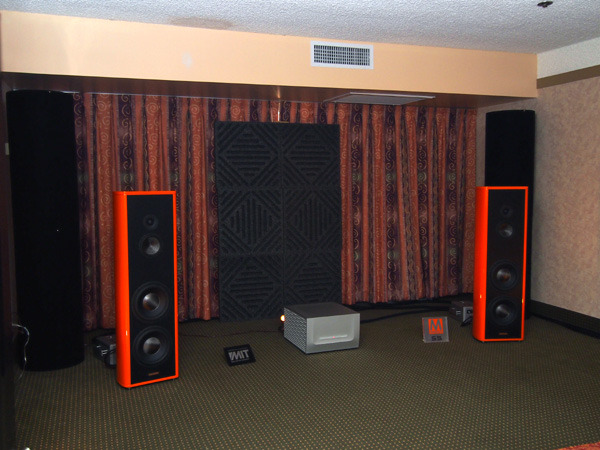 The Audio Salon featured: Constellation Audio, Magico, Brinkmann, MIT Cables, Aurender by Widea Lab, and Hilo by Lynx Studio.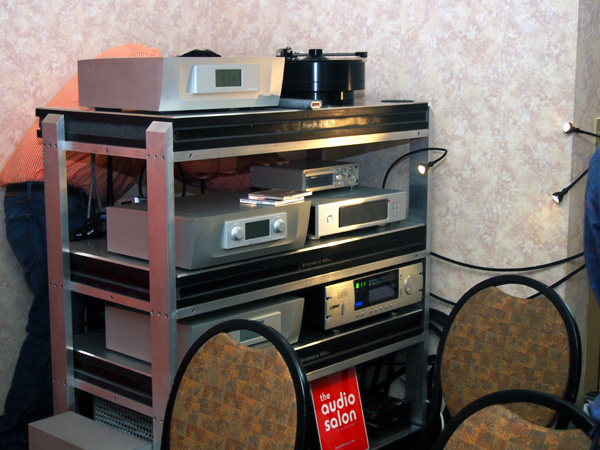 Constellation... mighty good stuff.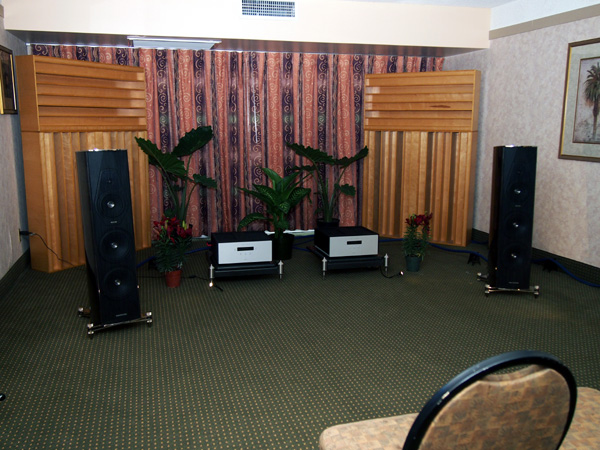 Brooks Berdan with Aesthetix and Sonus Faber.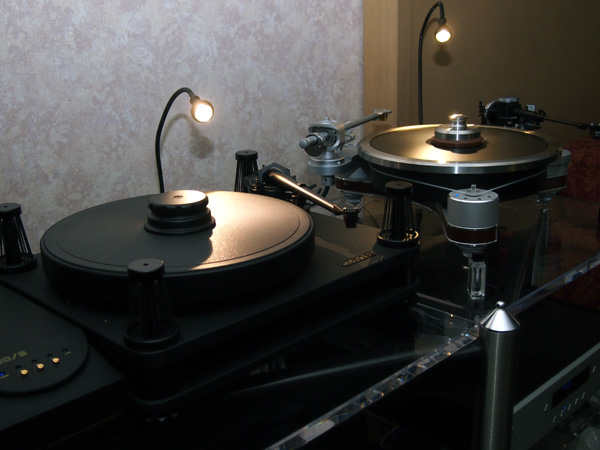 Berdan' room was naturally spinning vinyl!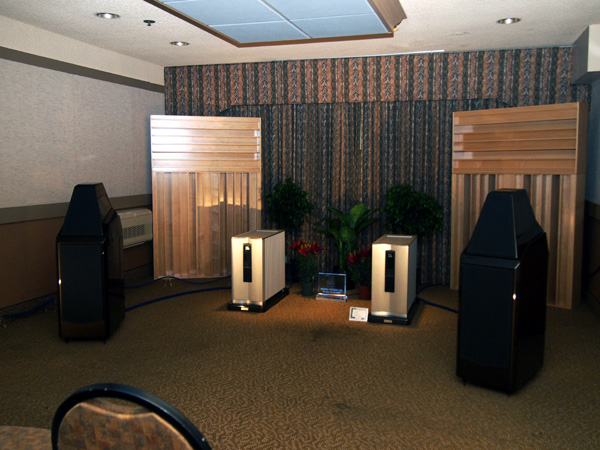 Brooks Berdan with Wilson Audio and VTL.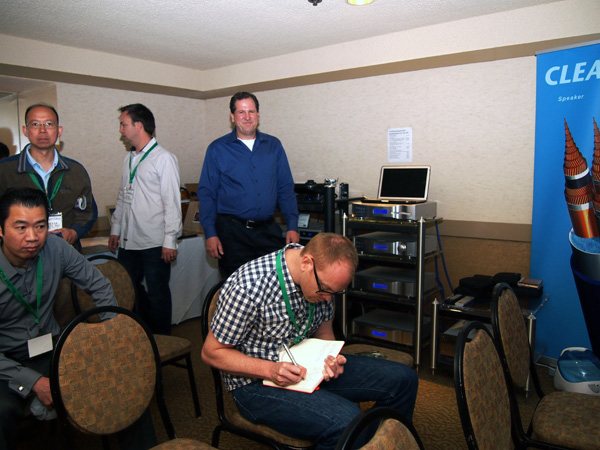 Luke Manley of VTL. Isn't that Stephen Mejias of Stereophile taking notes? Way cool guy!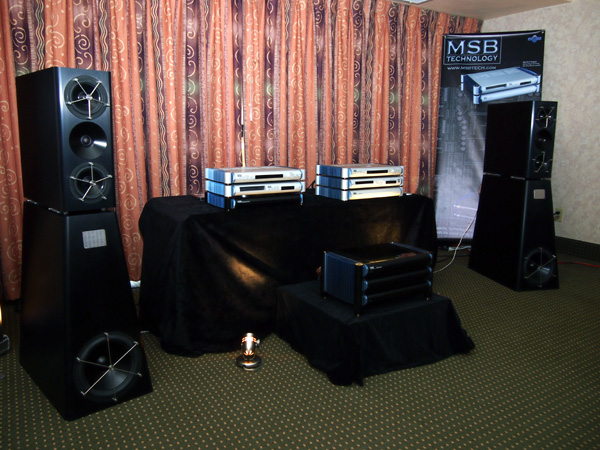 MSB Technology with YG loudspeakers.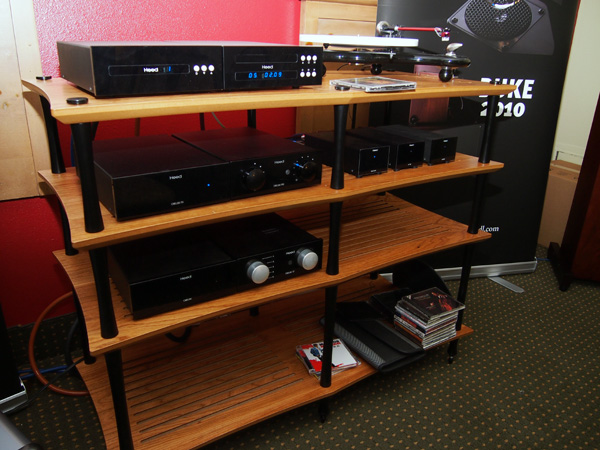 Profundo Audio with Blackbird Audio/Gallery featured: Heed Audio, Trenner & Friedl, and Viva Audio, Quadraspire, and Transfiguration.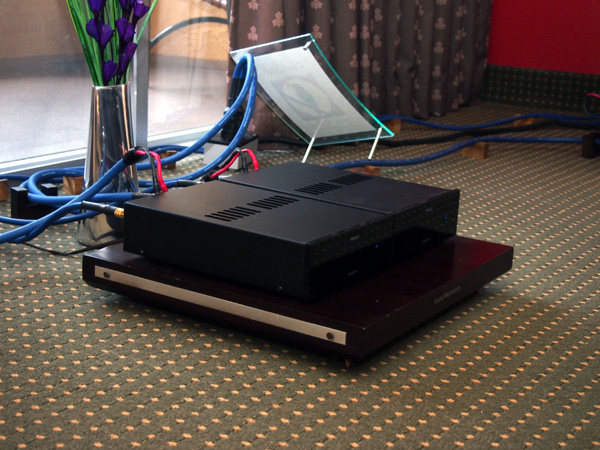 Heed amplifiers.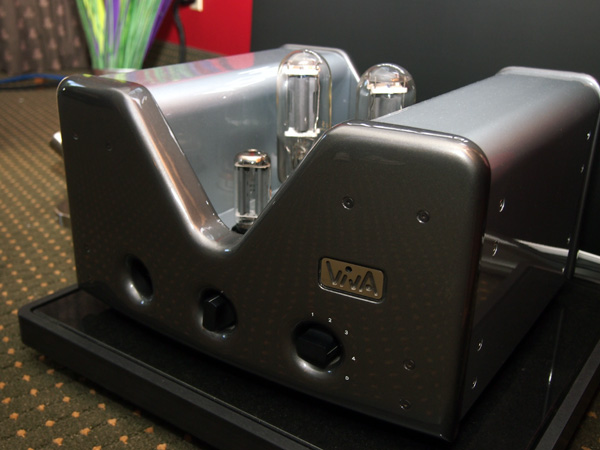 Viva waiting its turn.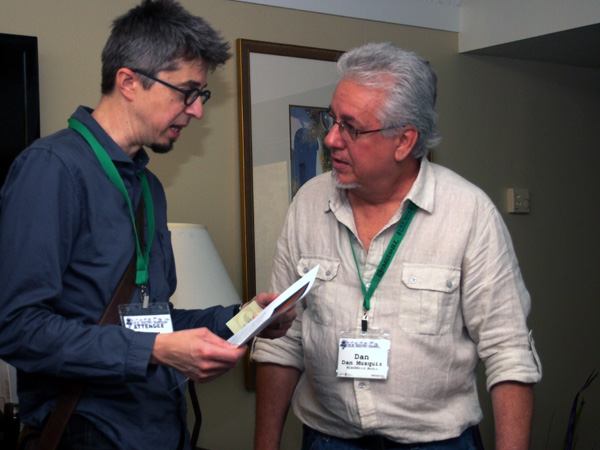 Dan Muzquiz of Blackbird Audio explaining why their room was one of the best... true, it was!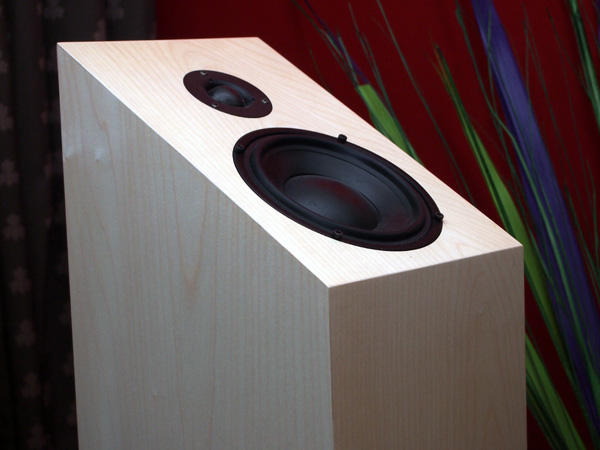 The new Heed loudspeaker... very nice!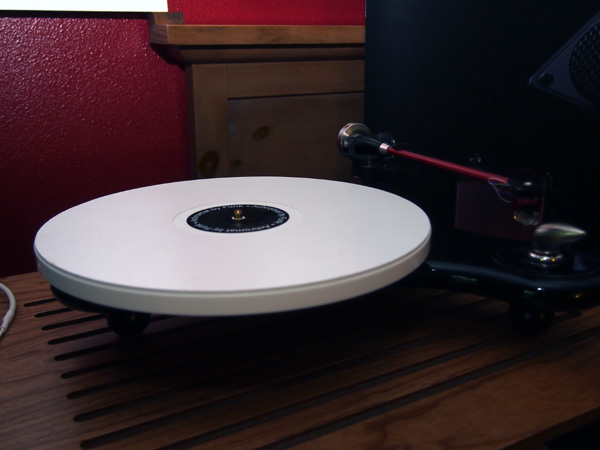 A Funk Firm table...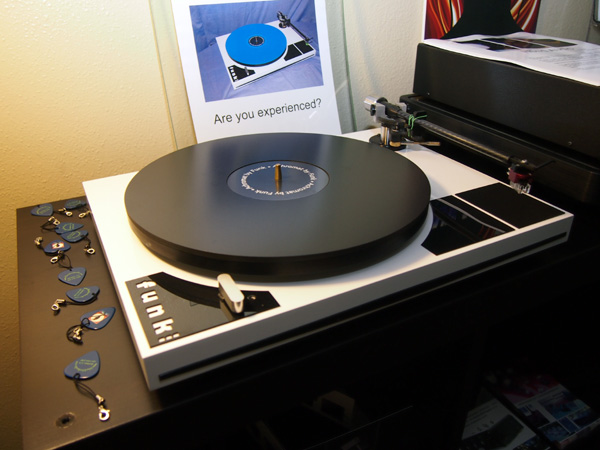 A new Funk Firm turntable with Blackbird Audio's key fobs. Very nice!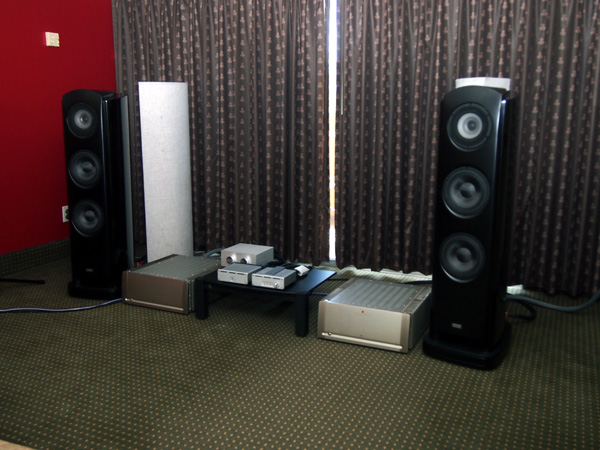 Empirical Audio and TAD with Parasound amplifiers.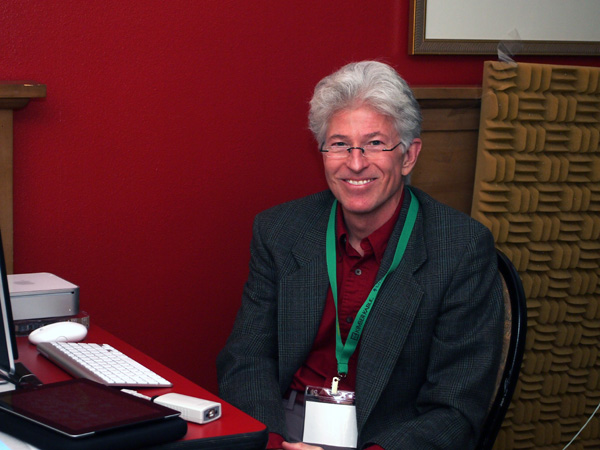 Steve Nugent of Empirical Audio is always in a good mood... must be the quality of sound he gets.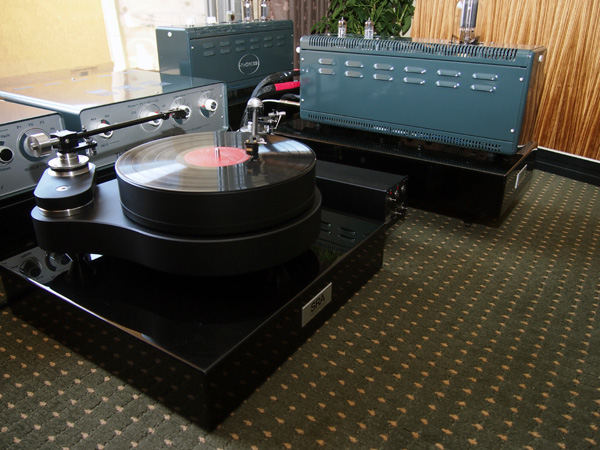 Highwater Sound featured: TW Acustic, Thoress System, Cessaro Horn Acoustics, and Silent Running Audio.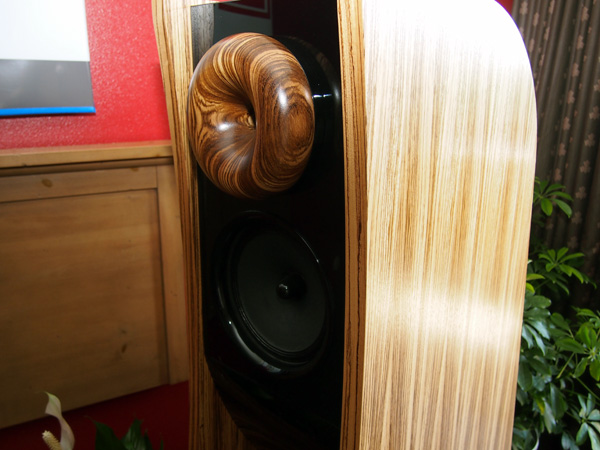 A new speaker from Cessaro.