Positive Feedback ISSUE 61
may/june 2012
T.H.E. Show Newport 2012 Page 4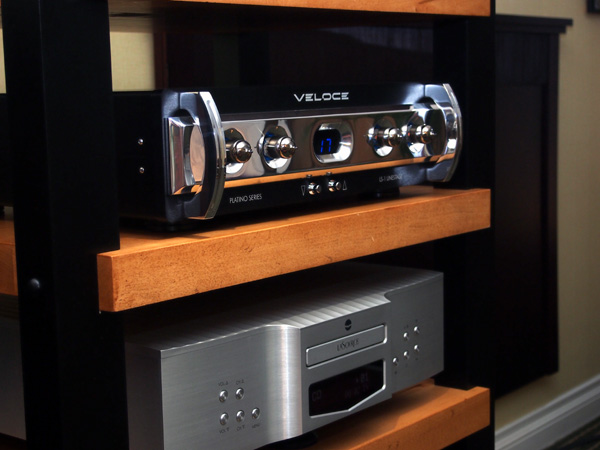 Veloce Audio and YG Acoustics.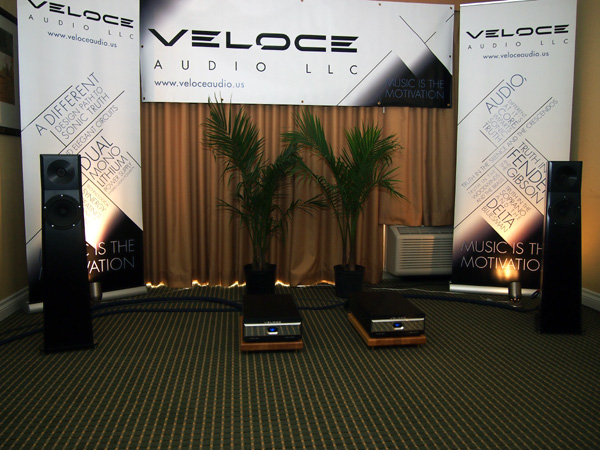 Veloce room... nice sound once again. These guys know what they are doing.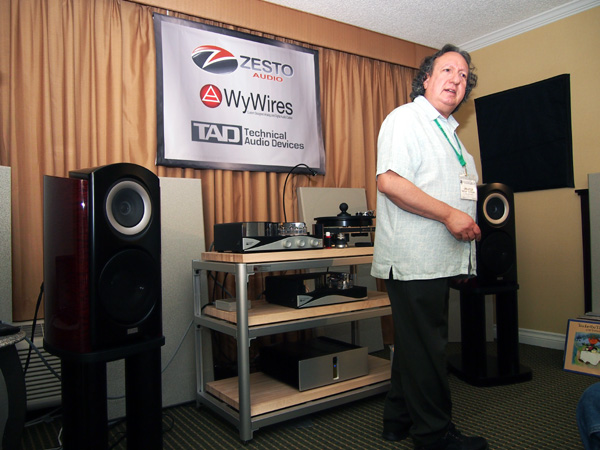 Zesto Audio with TAD and WyWires.... hey George! Sounding mighty nice here.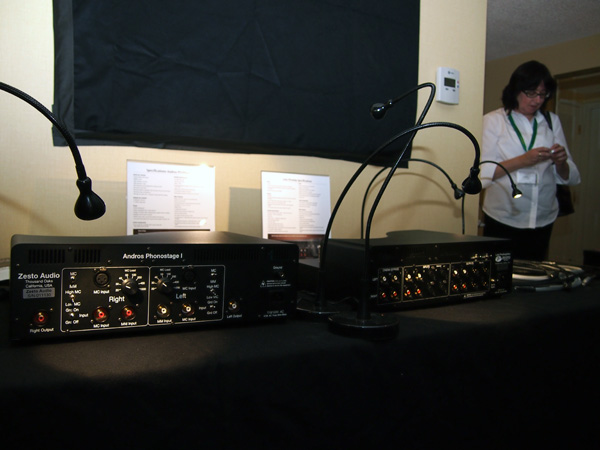 The backside of the Zesto line stage and phonostage.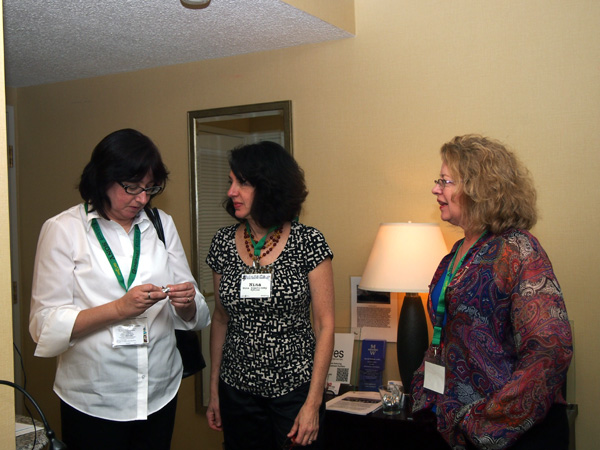 Candy for Carol while Nina of WyWires and Carolyn of Zesto Audio watch. Go ahead... eat it.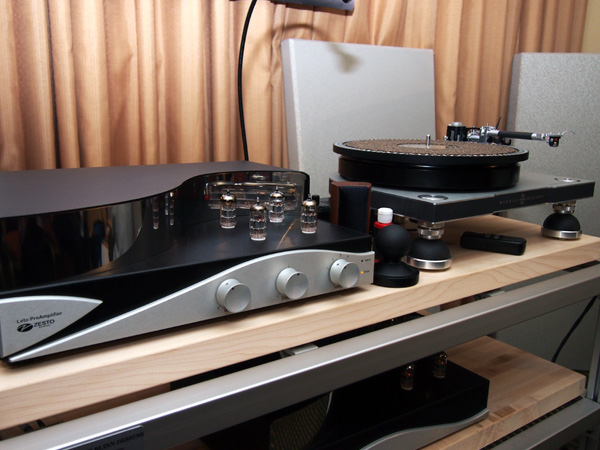 The beautiful Zesto line...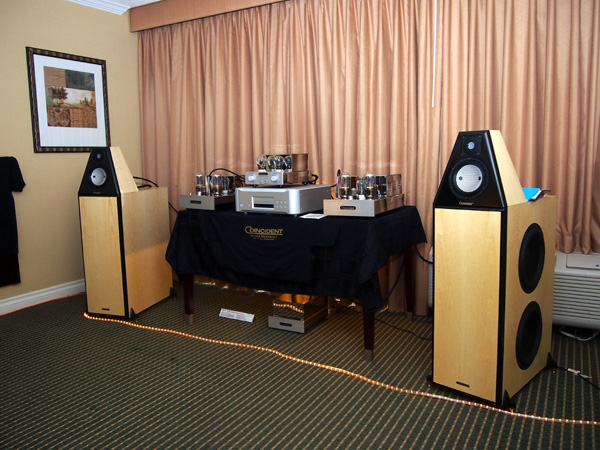 Coincident Speaker Technology.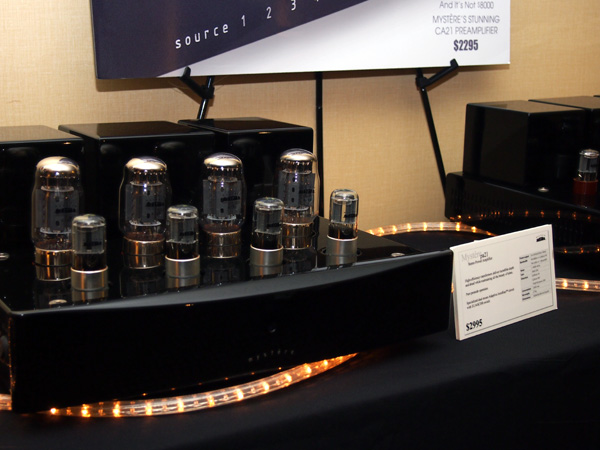 Nola Loudspeakers and Upscale Audio.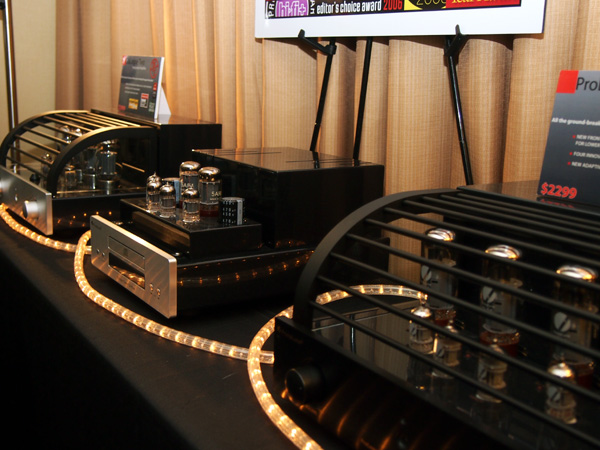 More Prima Luna...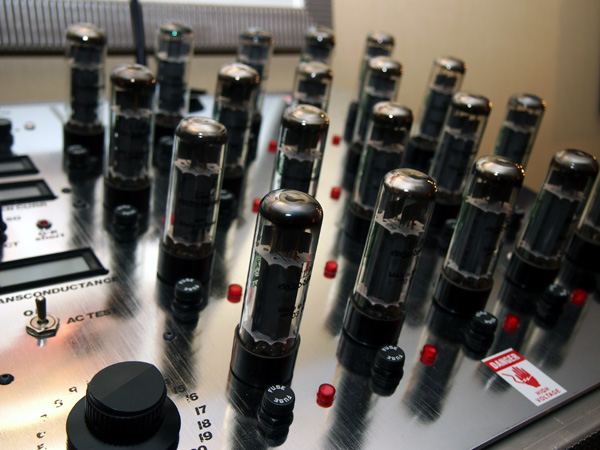 Tube Tester...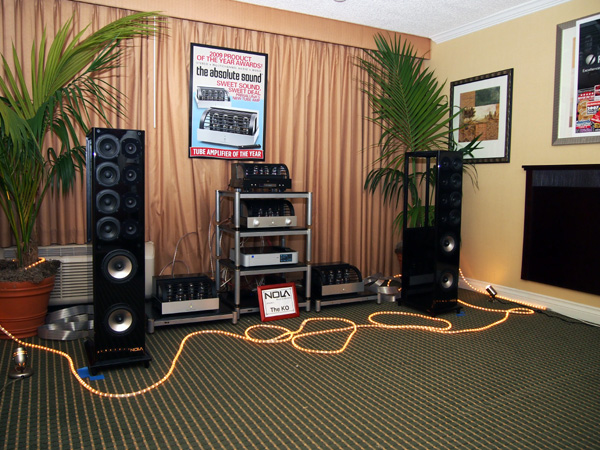 More in the Prima Luna/NOLA room... the new KO loudspeakers.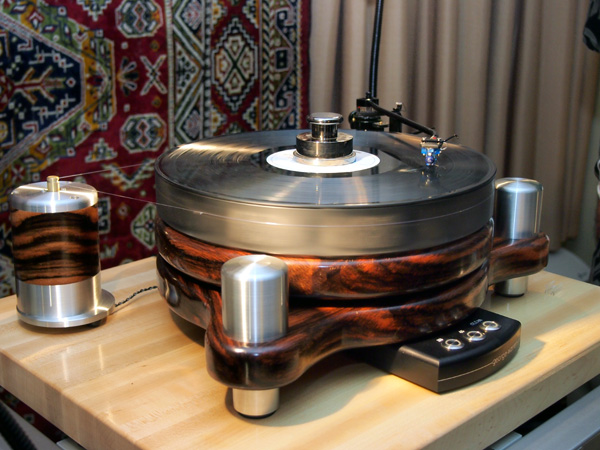 George Warren Precision Sound with Von Schweikert Audio, Sora Sound, ZYX, and Moerch.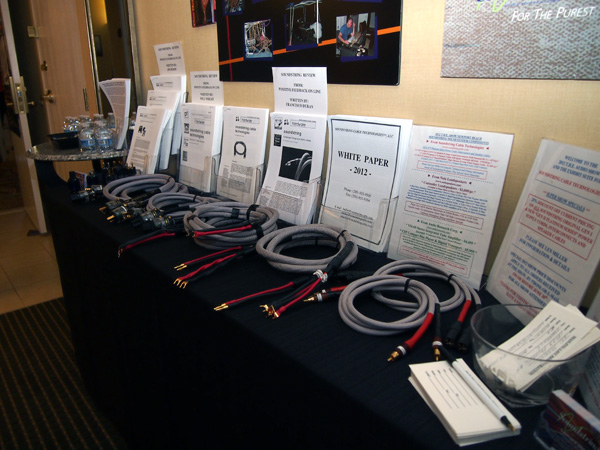 Soundstrings Cables.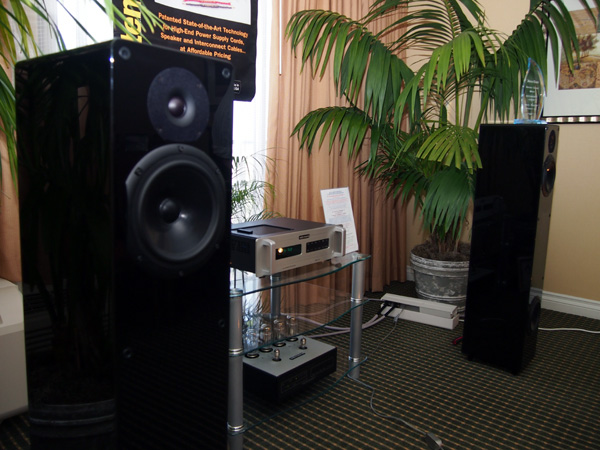 With Soundstrings were Nola loudspeakers and Audio Research. Sweet...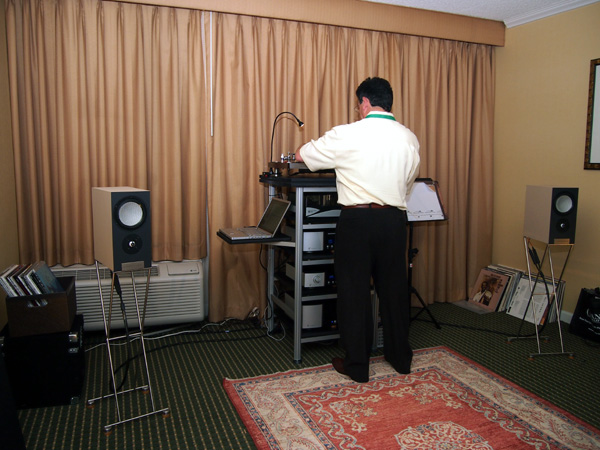 One World Audio with Lindemann, WyWires, Voce loudspeakers, Zesto Audio, and Pure Music.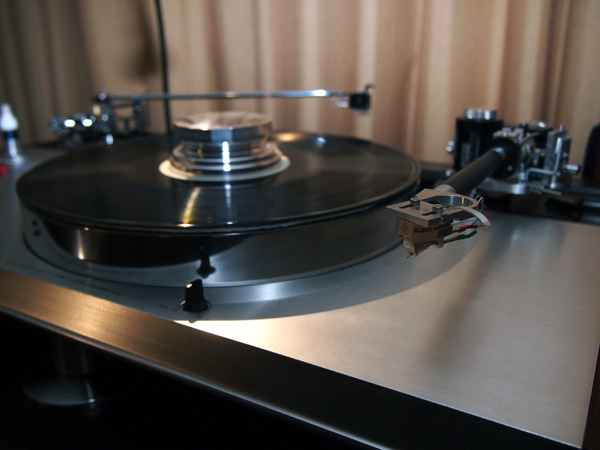 Classic Luxman table...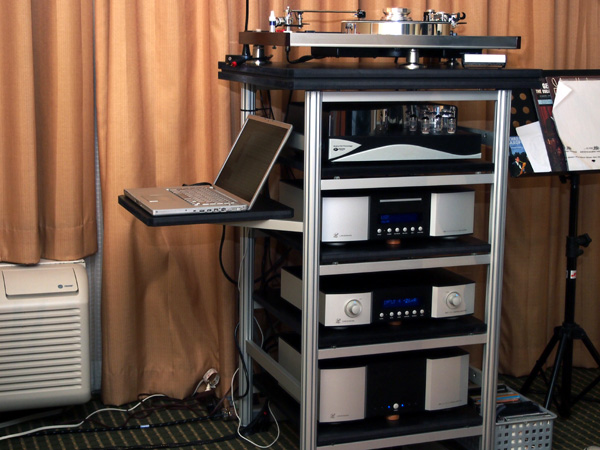 ... more Lindemann.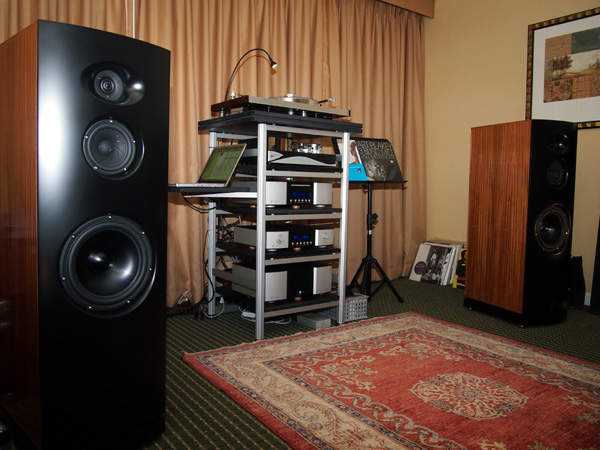 Voce loudspeakers were shown on Saturday in the One World Audio room... wow. Review in August.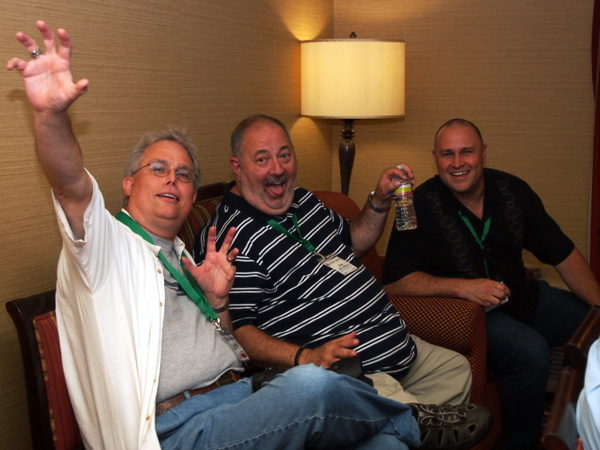 David Robinson, Joe Kubala, and Bill Parish sharing a laugh.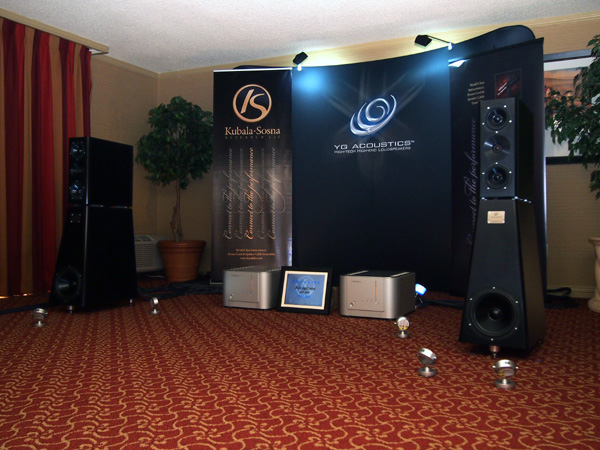 YG Acoustics with Kubala-Sosna and Luxman.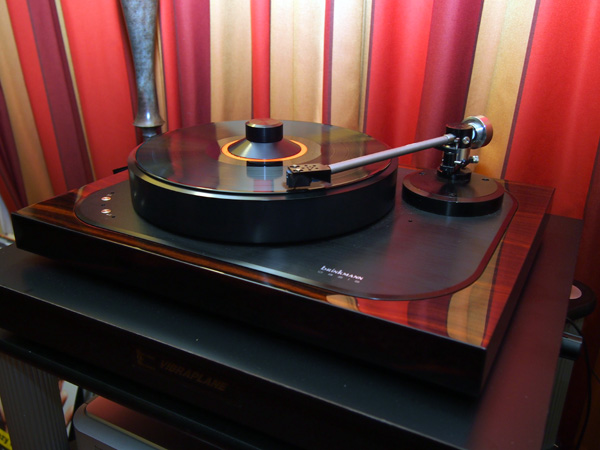 The Brinkman turntable...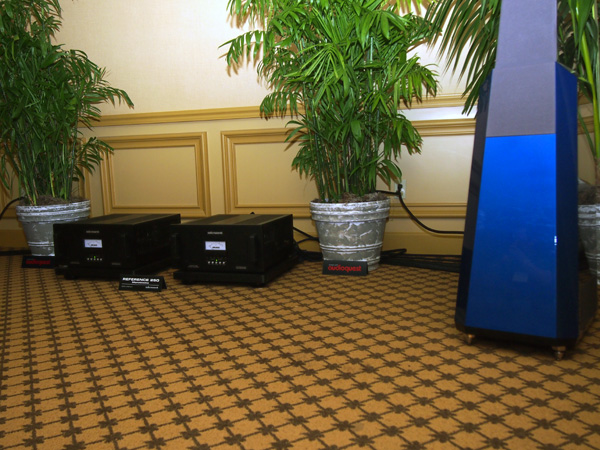 Optimal Enchantment with Audio Research, Audioquest, Basis Audio, and Vandersteen Audio.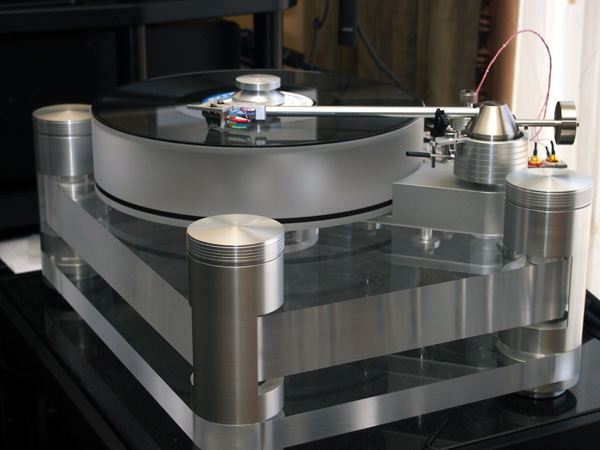 Basis...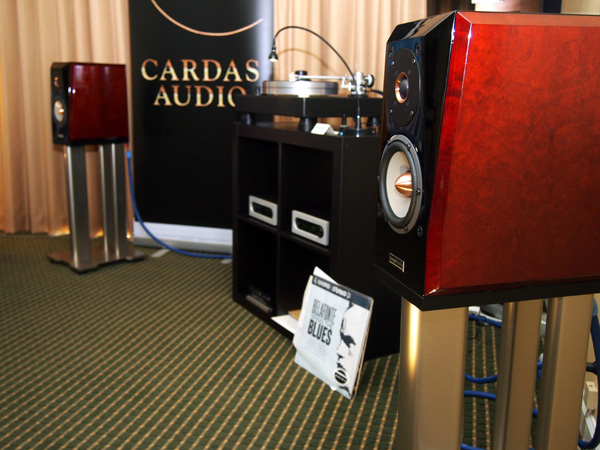 Joseph Audio... and Bel Canto with Cardas. What is not to like? Always musically engaging and a sound that belies the size.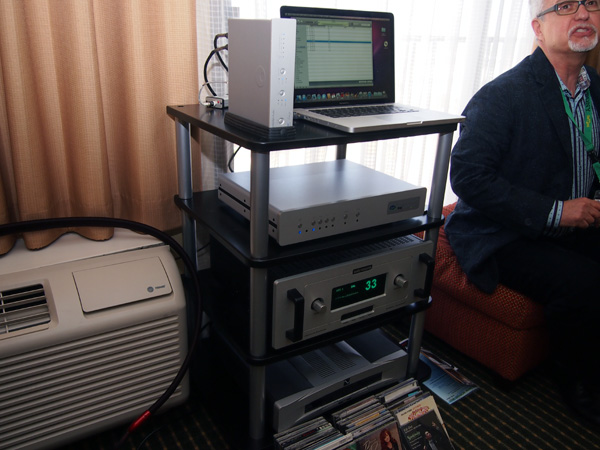 BSG Technologies.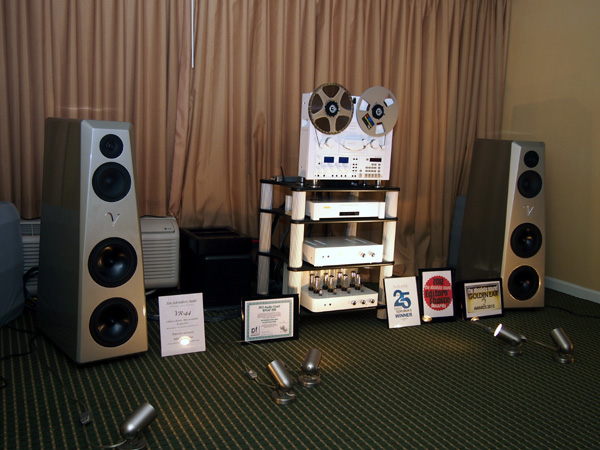 Von Schweikert Audio with JoLida. The new VR-44... review in September.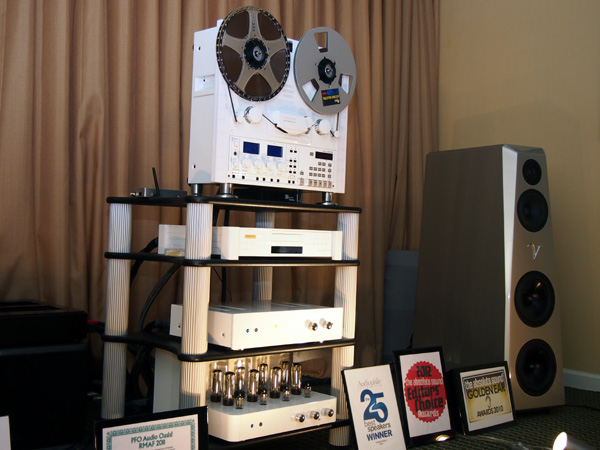 All in white... what a delight. Except the speakers were in silver... but still a delight.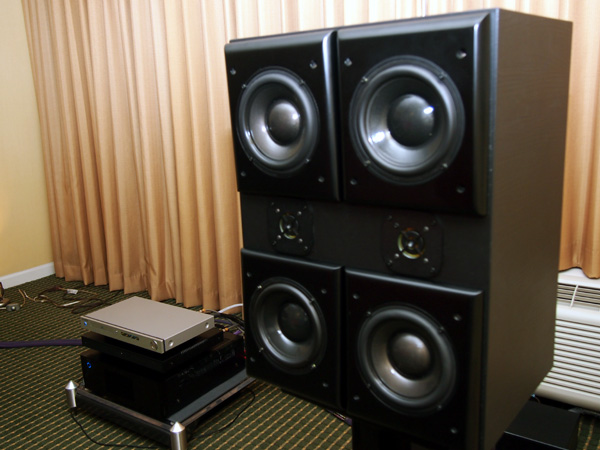 Acoustic Zen times two.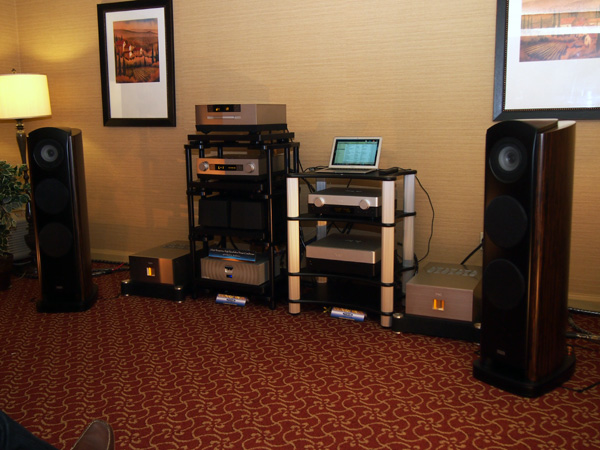 TAD Labs with Pioneer, Straight Wire, Hrs, and Audience. Always fun to see Andrew... yeah, we do need to do lunch!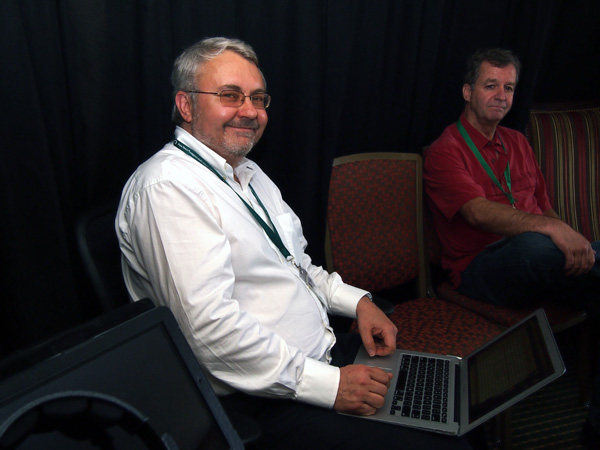 Rob Robinson of Channel D Pure Music.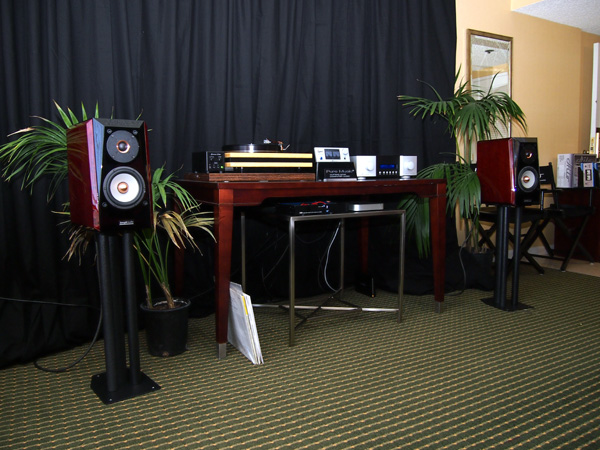 Lynx Studio Technology with Channel D Pure Music, Lindemann, and Joseph Audio.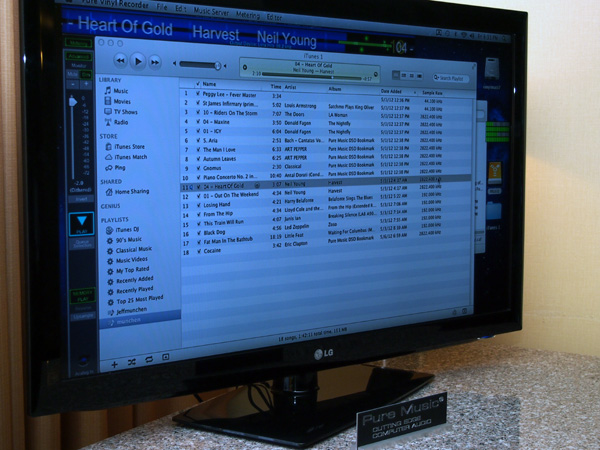 Channel D Pure Music. Yeah, good sound here!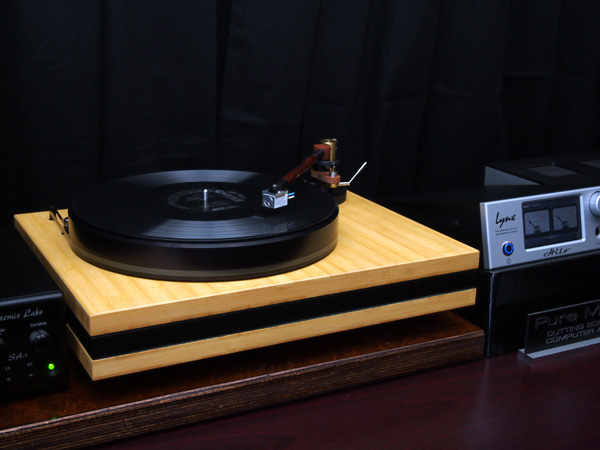 Artemis table in the Channel D room.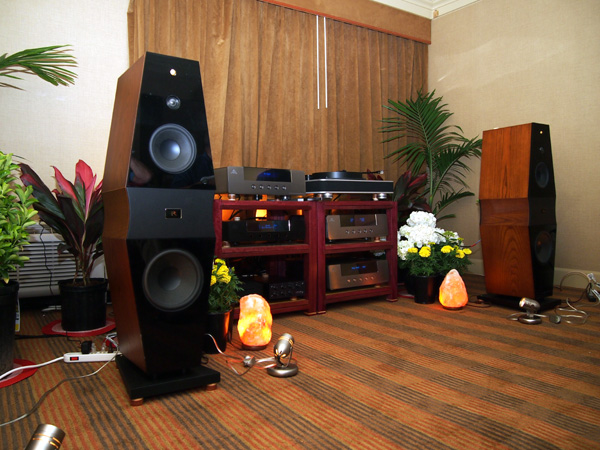 Avatar Acoustics with AMR and a whole lot more. Darren not only brought everything he carries, but his whole family too! His room always sounds good!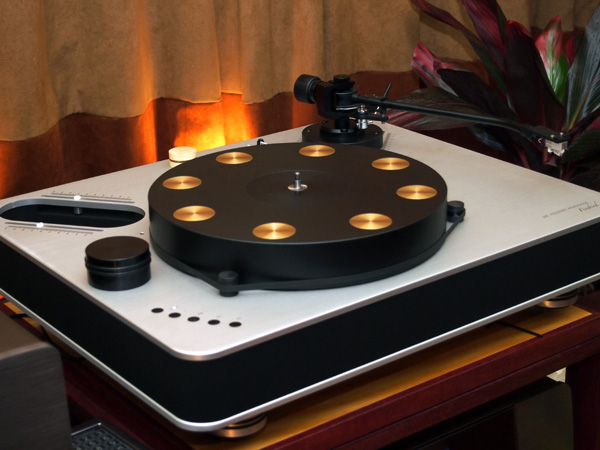 Dr. Feickert table...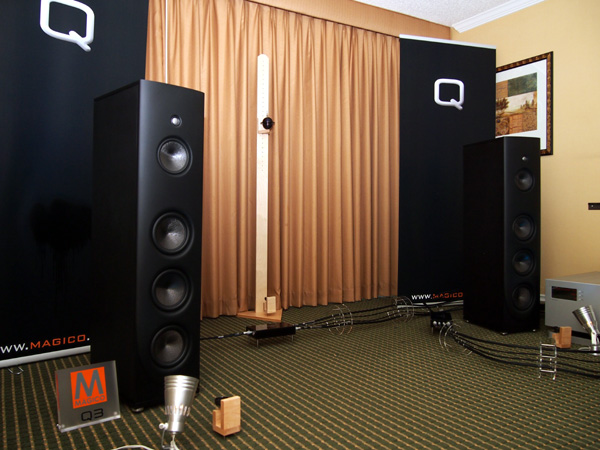 Magico with Soulution, Synergistic Research, and Scott Walker Audio.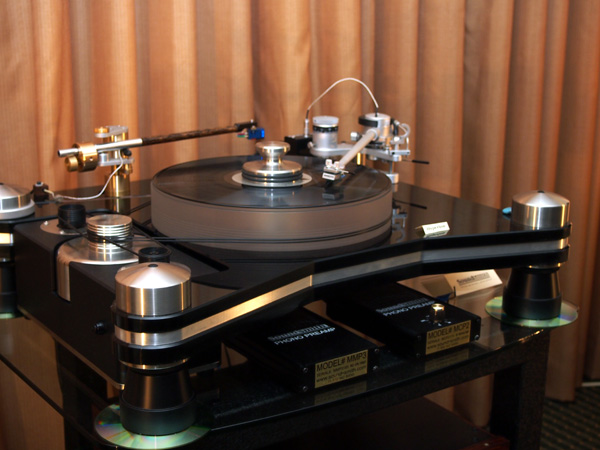 VPI Turntable.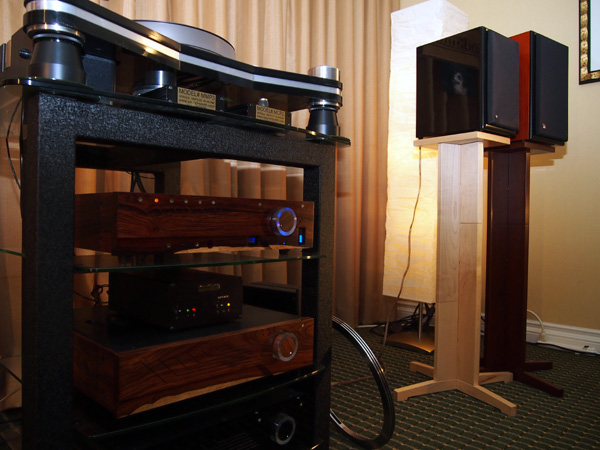 Soundsmith and VPI.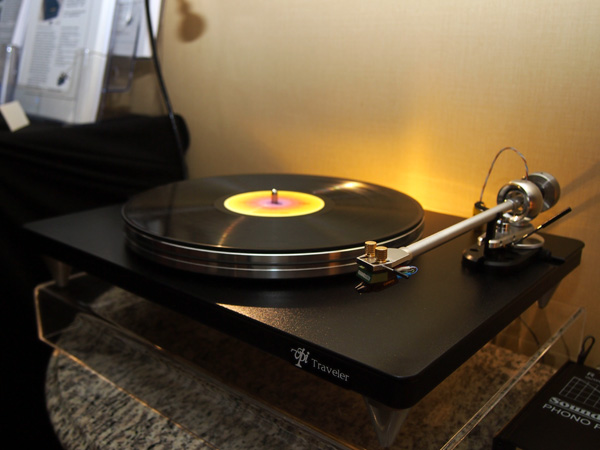 The VPI Traveler turntable. Way cool for $1200.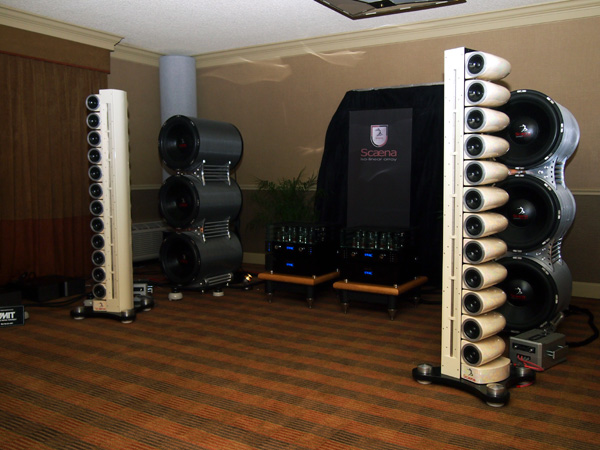 Scaena Loudspeakers with VAC, Kronos Audio, and Audio Image.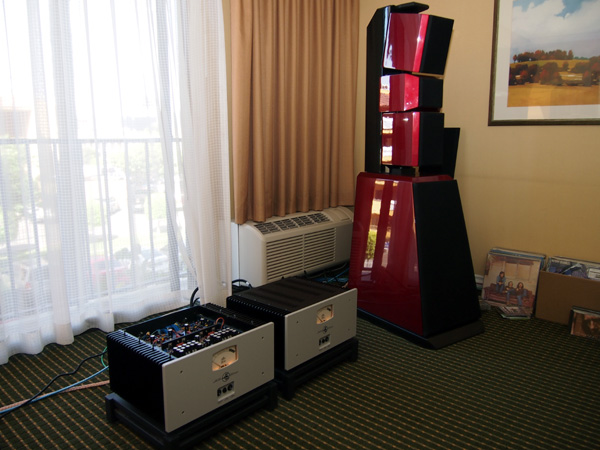 PBN Audio and Quintessence Acoustics.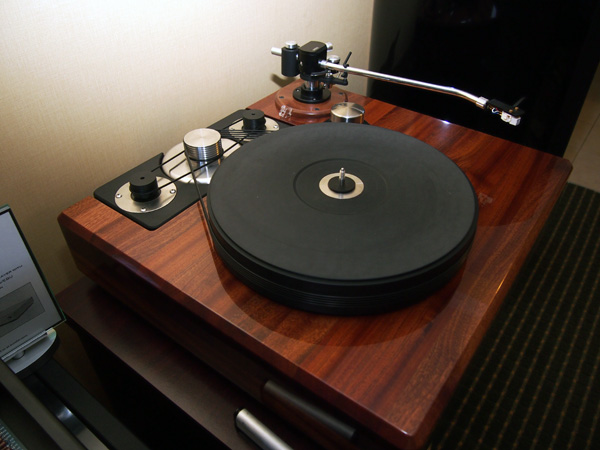 Very nice!