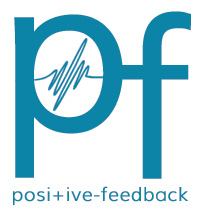 You are reading the older HTML site
Positive Feedback ISSUE 61
may/june 2012
Getting Back into Vinyl - Budget Analog that Sounds Great
by Pete Davey
I was born in 1979, a turning point for the music recording industry. Digital was becoming mainstream and getting more affordable to the public. There were two types of people getting into digital in the early/mid 80's, the vinyl crowd and the tape crowd. The vinyl crowd was tired of buying these large discs that went bad and made nasty popping noises, and the tape crowd thought digital sounded better.
I was raised in a hybrid era (so to speak), with mostly analog equipment: a reel-to-reel tape deck, a turntable and an 8-track player. My parents introduced me to their collection; I listened to albums by Cheap Trick, Rolling Stones, David Bowie, Moody Blues, you name it. I remember getting a record cleaning kit to try and reverse the damage made to the albums, but most of it was irreversible. I learned at an early age that these discs were finicky and a pain in the ass to take care of, which didn't leave me with a very good impression of analog playback.
I think a lot of music lovers didn't know just how fragile analog medium was; they'd listen the hell out of an album and never give it the proper care. Once people heard that digital was the new thing, and that the discs were more robust and sound quality never changed (ha ha), lots of people started jumping on the band wagon. Don't get me wrong, you know me I'm a huge digital PC based playback proponent, but I can say that in the early days there was a lot of Kool Aid and people were drinking it. Being a technical nerd back then I was fascinated by music played back by a laser no less! I was very fortunate to own one of the first CD players back in the mid to late 80's, and that's where I really started to get into music.
Because of that turning point, I got out of vinyl, and so did many others older than me. Some that had HUGE collections just wanted to dump it all and get the digital equivalent. I think people back then were more about convenience than sound quality and so went off the compact disc movement. I remember going to music stores and seeing cassette tapes and vinyl swapped for CDs en masse. Sweet! I thought CDs are better anyway!!
OK... fast forward to today, some 26 years later give or take a few years and what do we see? A trend of people getting back into analog. Whether it be vinyl or reel-to-reel tapes, people are starting to ditch the convenience of digital Compact Discs in favor of their Analog equivalent. The funny thing is, there are young kids, in their teens and early 20's doing this, and I really feel that it's for the ritual over sound quality. There's just something about flipping through albums at a music store, pulling the record out, examining it for flaws then making the purchase. Then to get home, clean it and listen to it, or save it for a special occasion when you have the right people to share it with.
See, analog is alive, music living and breathing on vinyl just waiting to be played back for you. I know that sounded a bit cheesy, but it's like opening up that bottle of wine or liquor you've been saving, or that vintage well-kept cigar. It really is magical and I think people are starting to appreciate that again.
Of course, there is still the hard-core analog only crowd, which I am all too familiar with since writing for Positive Feedback. Now that I've got the Pro-Ject turntable, phono-stage, and Spin-Clean record cleaner—I can really start to appreciate what this is all about again.
The Battle of the Hums
So at first when I was offered the chance to review the latest Pro-Ject Debut Carbon table and Phono Box S phono-stage I thought, this might be my one redeeming chance to try vinyl out again… Why not? I've got 20 or so LPs I've been keeping with me for many years, let's see if I can breathe some life back into them.
I remember my first impression of the Debut Carbon table upon opening the box—wow, all of this for $399? Ferrari yellow, two-speed motor (33/45RPM), carbon fiber tonearm, and Ortofon 2M red cartridge! Because I no longer had a phono-stage, they also sent me their Pro-Ject Phono Box S solid-state amplifier (which is quite versatile I might add and is only $199) to make this as plug and play as possible. Not that there really is such a thing when it comes to vinyl, but at least I was able to get up and running quickly.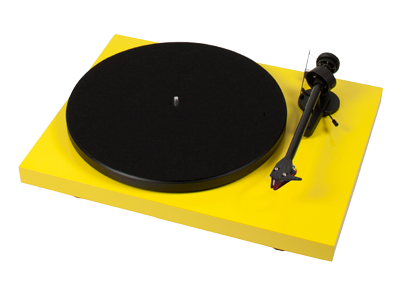 After installing the belt (to switch between 33/45 you change where the belt meets the pulley) then putting the platter on, I then had to ensure that I had the correct anti-skate position, which was trivial thanks to the nice quick start guide included. I opted to not use the included RCA cables (which later I find out was a huge mistake) but to use some reference RCA cables I had sitting around. I'll opt to not say which cables they were as they are quite prestigious in the industry, but I believe they were not meant for these duties! I added a custom-made ground cable and after turning everything on, I had this notorious HUM that would NOT go away. Well, this really killed it for me and I obsessed with trying to find out what was causing it.
I started doing all sorts of research online and everyone had a different solution. Some people "self-grounded" their tables, mostly DJ's, because most of the time they had to install their systems into a nasty vortex of cables, lights and amplifiers that were not environment friendly! Some said to just disconnect the ground, which made it much worse for me. Then after about a week of messing around with it, I started going through the box that this table came in and noticed the supplied set of RCA cables (with ground wire). I thought, crap—why not?
WHOA, am I dreaming? The hum is totally gone! I thought for a second I had my system's mute circuits enabled. After checking several times, and rubbing my eyes and pinching my arms, I put on an album and was floored. Tongue on ground, all that stuff. This is nice!
And so down the rabbit hole I went. I started picking out all of my saved records. One by one, reliving my collection. Some of them were pretty noisy from not being kept very well, so I thought to contact the folks at Spin Clean to see if they'd be interested in a review of their record cleaning system as part of my budget phono journey article. Mark of Spin-Clean responded immediately and sent me their Spin-Clean Record Washer II package, a plethora of cleaning material, wipes and of course the cleaning system itself. For $124.99 you get enough goodies to clean hundreds of records!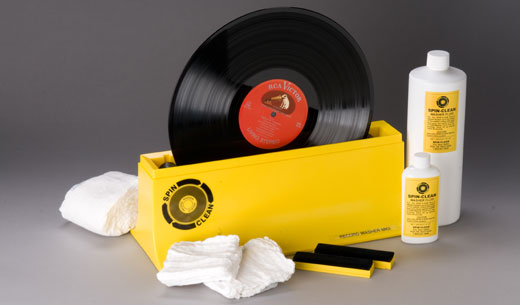 The spin-clean system is quite easy. You pop the rollers in their respective slots (depending on record size), fill the reservoir with distilled water, add some of their cleaning liquid over the brushes, pop the record in, and start turning! The entire process is manual and I'd say 2-3 minutes per album. Once you do a few you start to develop a groove (ok sorry couldn't help it). Next thing you notice, you're done with 10 records! For the price you can't beat it—sure there are lots of automatic machines which maybe one day I'll graduate to, but this system really works. There's nothing like the sound of a clean, good quality record.
So, now I've got a full rig—all for under $1k. Brand new. I'm pretty stoked, and the sound is quite incredible. I'm no rookie when it comes to hearing world class analog rigs. A good friend of mine has a very impressive system consisting of a fully refurbished Micro Seiki 5000 system with flywheel and vector tone-arm. This, to me, is the ultimate playback, coupled with a BAT all tube phono stage, and plenty of great quality albums. For example Ben Webster's At the Renaissance re-issue 180gram (limited number run) was really an eye opener. I'm still after this album so that I can enjoy it in my home now, but I just wanted to say that I have heard quality systems so I know what to compare this to. For the money, you really can't beat it. I just compared a $15K plus setup to something that cost less than $1k!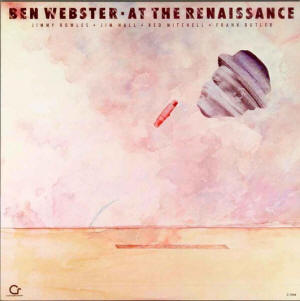 So fast forward to today, I can safely say that I have done my fair share of supporting the music industry. Just about every weekend I have visited a few music stores, and purchased my fair share of vinyl. My wife, too, is into it and she's equally purchased some of her old blues / jazz favorites. It's fun to take this journey with her and to enjoy it equally with someone that enjoys the music as much as I do. It hasn't been so friendly on the wallet though! Record collecting is quite laborious, hunting around for that good hard to find copy of something, but it's quite relaxing to me. Just yesterday I visited the once-a-month music swap meet they have here in Orange County, CA, and I couldn't believe my eyes. I walked out of there with some really good ones that I had been looking for. I'm glad that I had plans that day otherwise I would have stayed there until closing and cleared out my bank account!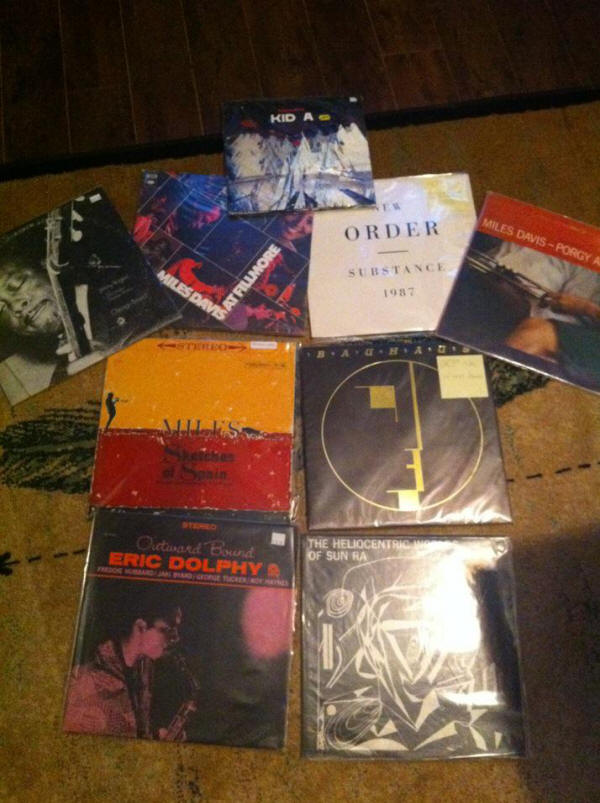 So back to the Debut Carbon table. Every time I have someone over to see it they are amazed that, for the price, it comes with a carbon fiber tone-arm, a cartridge, and an 8.6" single-piece tube carbon fiber tone arm, which increases stiffness while decreasing unwanted resonances.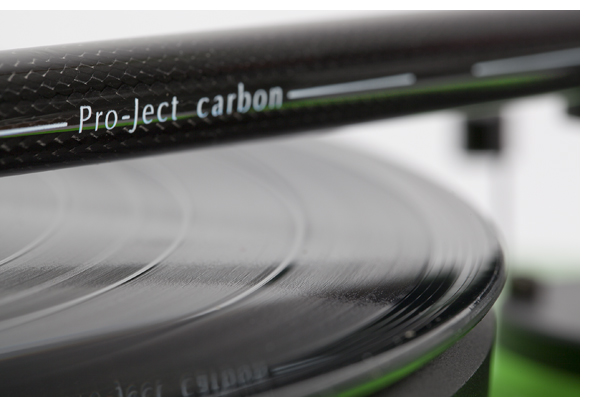 The Phono Box S, Pro-Ject's latest phono preamplifier, offers unrivaled performance and unique flexibility never before available at this price point. Phono Box S's extremely impressive sound quality is a massive improvement and a perfect upgrade for most analog hi-fi systems. With a wide range of setting parameters (accessible via a panel on the bottom of the unit), Phono Box S can meet the needs of almost any phono cartridge on the market. A switchable subsonic filter prevents ultra low rumble below 20Hz which will prevent your woofers from popping out into your face while the wife dances around the room. Carefully selected amplifier modules and audiophile-grade polypropylene capacitors increase dynamic response, warmth, and transparency.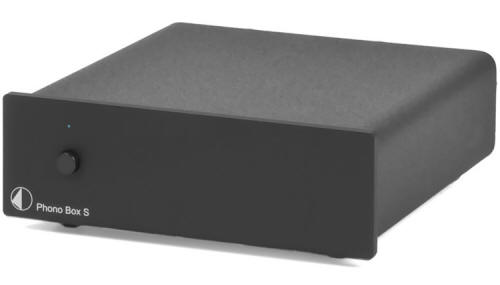 Here are a few shots of my listening room, vinyl everywhere! I even built a cabinet with doors to keep them nice and clean.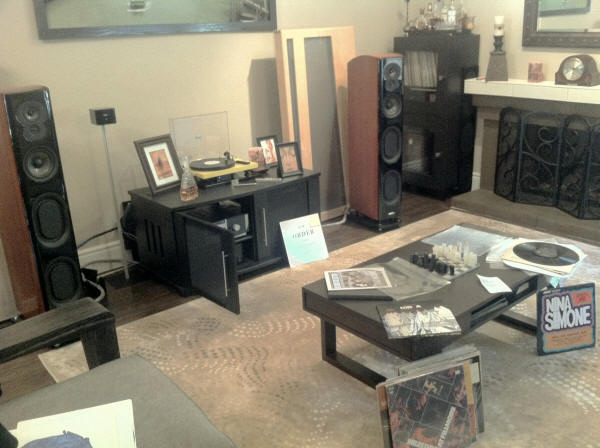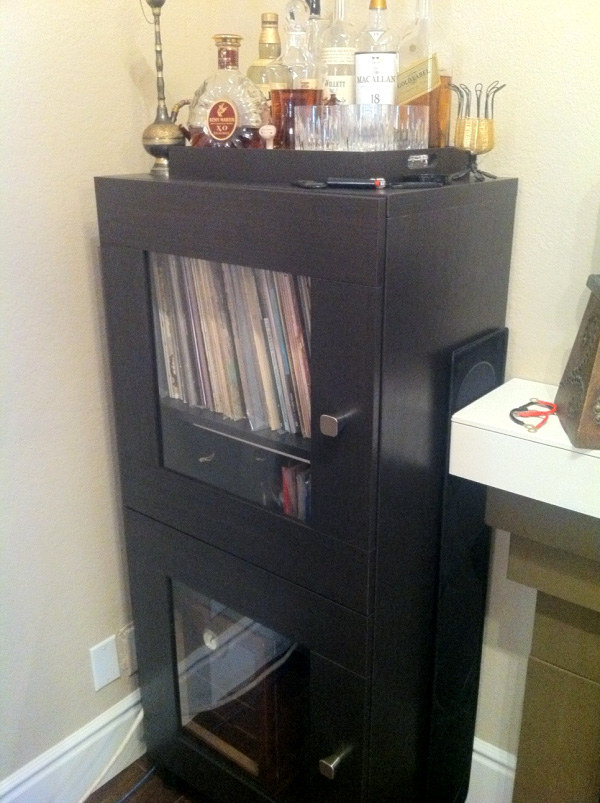 Thanks to companies like Spin Clean and Pro-Ject, vinyl is back, it's affordable, and it's fun again. If you are itching to get back into it, start here and don't turn back.
Pro-Ject
www.project-audio.com
Spin Clean
www.spincleanrecordwasher.com