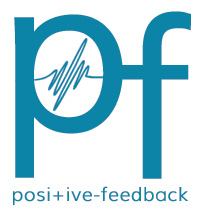 You are reading the older HTML site
Positive Feedback ISSUE 61
may/june 2012
The Rega RP6, Dynavector DV-20X2, and Audio Note AN-S2: Synergy at Its Best
by Andy Schaub
"I didn't know nobody
And then I saw you coming my way
Oh, I didn't know nobody
And then I saw you coming my way"
–Mathew Sweet, "Girlfriend"
The definition of synergy, according to http://www.dictionary.com, is, "the interaction of elements that when combined produce a total effect that is greater than the sum of the individual elements, contributions, etc." In other words, 2 + 2 is greater than 4. That's the best way to describe the combination of the Rega RP6 turntable, Dynavector DV-20X2 low-output MC phono cartridge, and Audio Note AN-S2 MC stepup transformer. As I have mentioned before, I recently scaled down my system for reasons of personal aesthetics. The problem is that I was left with a very good turntable and MM phono cartridge (Rega P3-24 with TT-PSU and Audio Note IQ3) that didn't really match the rest of my system. And every time I played a record—which I have to admit was rare—I was keenly aware of the mismatch. So I talked to Nick Gowan, and he encouraged me to wait for what was rumored to be a very good new turntable from Rega. I trust Nick; he's never steered me wrong. So I waited (and waited, and waited); and finally one day got word that the RP6 was coming out, and that I should order one. That was four months ago. But again, I trust Nick, and knew he had some sort of master plan, so I agreed in principle to purchase one. Over time, I learned that the plan did not involve just swapping out my IQ3 but upgrading to the Dynavector DV-20X2 and Audio Note AN-S2. That was more money, but, we were talking about a total of $3,745 MSRP so I thought, what the hell, and after waxing and waning a few times signed up for the plan. Finally I got a call that parts had all arrived and that Nick had assembled them, even replacing the stock RCAs on the RP6 with Eichmann silver bullet plugs.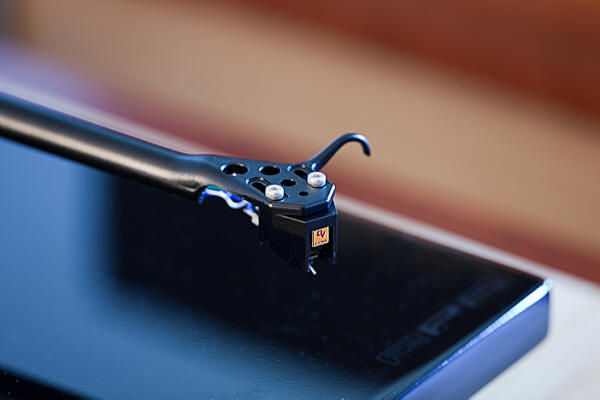 I happened to have a spare pair of 1.5 meter Kondo Sounds Labs KSL-LP interconnects with—you guessed it—Eichmann silver bullet plugs. So Nick brought everything over and set it up using the last few feet of some copper wire I had for the ground between the AN-S2 and my Tri TRV-TRVA300SER integrated amplifier with an all-tube MM-level phonostage built in. From the very first record that we played, we were stunned. I've had many turntables, some costing tens of thousands of dollars; but I've never had a combination that made me want to listen to records more than the RP6/DV-20X2/AN-S2 combination. We put on the recent Analogue Productions reissue of Shelby Lynne's, Just a Little Lovin'. In a word, it was flawless, without question outperforming my old SME Model 30/2, Graham 2.2 Deluxe, and Lyra Titan i. The bass was so ample that Nick actually checked to see that the Tri didn't have a bass boost switch set. It didn't. Shelby Lynne's voice was perfect, articulation dripping from every syllable. While in a technical sense my Transrotor Fat Bob Reference, DaVinci Grand Reference Grandezza tonearm, cartridge and MC step-up transformer might have been better, I actually enjoyed listening to the Rega "kit" more. It's partly because the DaVinci was so expensive, I was always afraid of breaking it; but there's also something very alluring about the Rega kit. It draws you in and gives you a more satisfying musical experience. It's like high-end comfort food. For the first time in years, I actually want to play my records and am not afraid to do so.
My girlfriend Lori and I sat down and did some comparison auditioning, listening to the 45RPM double LP of Natalie Merchant's Tigerlily against the CD of the same name in my Tri TRV-CD4SE, and the Pure Audiophile Like Minds by Gary Burton et al against the SACD, the latter in my Theta Compli Blu. While the SACD of Like Minds came a little closer to the overall openness of the vinyl, in both cases the LP really blew the digital copies away. There was record noise, it's true, but very little; and the Rega kit just had a richness, depth and openness that made it impossible to stop spinning discs. You could hear the syllables quiver on Merchant's lips and the vibes resonate when Gary Burton's mallet struck them as if he was in the room. I've owned many turntables over the years with very good cartridges and methods of amplification; but I don't think I've ever reached this level of synergy in a system before. By comparison, the Tri CD player—while good—sounded somewhat muted and the Theta a little lean. Other records included the first half of the Bill Evans' Riverside Recordings box set with no complaints from me, a German pressing of The Koln Concert which Nick himself described as "perfect", and the 45RPM pressing of Rumours by Fleetwood Mac where you could hear, not to the point where it spoiled the music, how Stevie Nicks was recorded in a very different space from the rest of the band on "Gold Dust Woman". Put simply, everything about the Rega kit was superlative, and I would highly recommend it to anyone looking to spin vinyl, regardless of the size of his or her collection or wallet.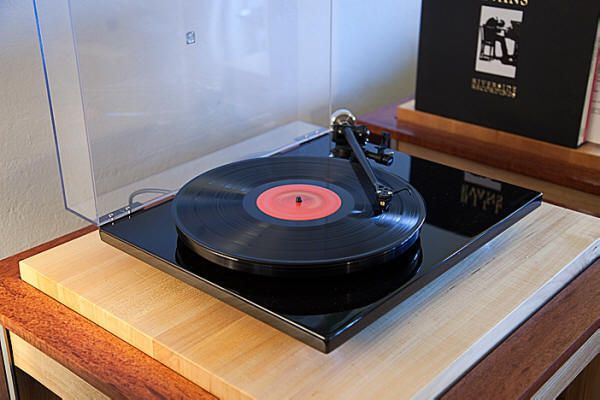 Now, I'm not going to lie; I have the RP6 sitting on a very well designed stand that dampens out any vibration it could have, and carries it off into the floor; and the power is perfectly filtered by my PS Audio Power Plant 10 and my trilogy of Equi-Tech balanced transformers. So any turntable you drop into place is going to sound pretty good; but this isn't your grandfather's Rega. The difference between the RP6 kit and the P3-24 kit was immense. It's owed to a lot of factors: the piano-lacquer finish (in my case black) plinth, the brace between the tonearm and the bearing, the newly designed feet, the replacement for the TT-PSU, and the double glass platter giving a flywheel effect for added speed stability. Is it all machined out of aluminum? Does it cost $30K? No on both counts; and thank goodness for that. Rega has used the ultimate in sensible engineering to provide—dare I say it—a world-class turntable that on its own sells for $1595. I'm not really into swapping in and out parts because I like to think of everything as a system. That's why I keep referring to the Rega RP6 turntable, Dynavector DV-20X2 low-output MC phono cartridge, and Audio Note AN-S2 MC step-up transformer as a kit, because that's how I heard it and that's how it's going to stay. But trust me, for those of you who feel the need to get the latest little upgrade for your turntable, or spend so much money on equipment that you can't afford software, there's no need. Just listen to an RP6 with a well matched cartridge and the amplification arrangement of your choice and I bet you will be blown away.
Listening to Like Minds on my Moon Audio Silver Dragon V3 LCD-2's driven by my Woo WA22, I can hear the playfulness and joy that the musicians must have experienced in making that album. The vibes, the guitar, the piano, the drums, they all intersect in the most musical way; and it's that sense of fun that was missing from my previous system, that I now have gained, perhaps had for the very first time. And speaking of synergy, I am now listening to the Royal Gala Ballet on an older Classic Records reissue that my father gave me for my birthday; and everything just works. The violins swoon together, and the horns play in perfect accompaniment, each both as parts of a group and by themselves. I have no problem saying that this is the finest, most articulate, most synergistic playing of this particular record that I have heard since first acquired in the mid 1990s. The dynamic range is extraordinary and the frequency response runs the gamut from deep bass to little triangle, always sounding warm and sweet. This is not an objectivist's turntable kit. I'm sure that by comparison to my Model 30 (both of them) it measures poorly, but if what you want to do is subjectively listen to music, then I can make no higher recommendation. Go out and order the kit! Today! In terms of technology, Rega is characteristically quiet; however, here's what they have to say about the RP6:
http://www.rega.co.uk/html/RP6.htm.
Kindest regards,
Andy