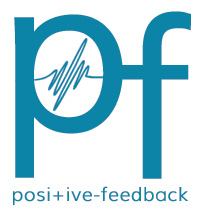 You are reading the older HTML site
Positive Feedback ISSUE 61
may/june 2012
Born Today: May's Children
by Timothy Roth
Welcome to the Born Today series, where each month I highlight the most significant album releases of said month, even if I don't like them. Where info is available, the most recent and highest fidelity versions (not always the same thing) are listed. Since it's 2012, we'll be celebrating the records that came out on the second year of each decade. It's a good excuse to bust out that 180-gram slab of vinyl you haven't even opened yet.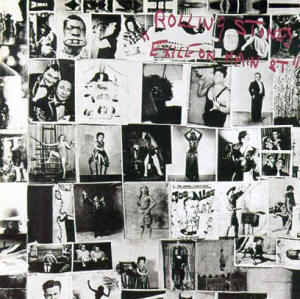 Exile on Main St., The Rolling Stones (May 12, 1972)
It's been rumored that the original double-LP of Exile on Main St. contained postcards, one of which has guitarist Mick Taylor offhandedly telling the others he's going to "strum up a bit of a sing song" and "we'll be fogged in forever quite soon". I've heard there's a photo inside of Keith holding a can of beer and Mick a bottle of Old Grand-Dad while belting out handwritten lyrics into a single microphone. I've heard that in leadoff track "Rocks Off", one of them sings "dirty road" while the other accidentally sings "nasty road" and didn't bother to fix it. I've heard most of it was recorded in a dirt-floor basement where the humidity and heat were so bad the guitars would go out of tune by the end of the song and that Mick's voice was wrecked as soon as he opened his mouth trying to scream above the band, whom I've heard could be heard a mile away. I've heard Charlie Watts say that Mick Jagger, hypnotized by the music, came up with the lyrics of "I Just Want To See His Face" on the spot as if speaking in tongues. I've heard that it was nearly impossible to mix, not just because producer Jimmy Miller "wasn't functioning properly", according to Mick, but because everything was bleeding into every other mic, making a sweaty, murky blur of noise that could only be described as Rock And Roll.
Exile is a myth and a legend, but I've seen it with my own eyes, I've heard it with my own ears, and I know that it exists. When the Stones all die in a fiery plane crash, their obituary, even if it's one sentence long, will surely mention two things: "(I Can't Get No) Satisfaction" and Exile On Main St. The album is no less than #7 in Rolling Stone's 500 Greatest Albums of All Time and has been called by the same magazine "the quintessential Rock 'n' Roll album". Ironically, the Stones weren't trying to make a "great album"; in fact they weren't trying at all. Maybe that's why that's why it's universally regarded as their best album, they were just doing what they do best without regard for the end product, whether anyone would like it, or whether it would show up on lists for that matter. It's a sloppy, haphazard mess that is everything a double album should be, right down to the slapdash, taped together album cover (although I will always regard the White Album as the quintessential double album). Exile is now out on SACD (albeit as an absurdly expensive limited Japanese import), which is cause for celebration. Although this album will never sound like a tidy, professional recording (and who would want that except someone who doesn't really enjoy life?), the SACD version is the best it's ever sounded and is currently the definitive version, making the 2010 remaster irrelevant. Sometimes you just need to feel your earth, and the SACD presents that dirt as is, in the rough, all-natural. It's the best a Telecaster and a Les Paul chugging away in dusty a tug of war can sound, and it's worth every Yen, my friend.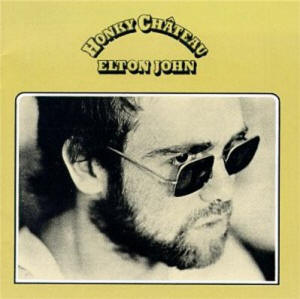 Honky Chateau, Elton John (May 19, 1972)
Where Elton embraces stripped down rock. One of his most understated and best albums. A 5.1 hybrid SACD was released in 2004. The newest version is an SHM-CD housed in a mini-LP cardboard sleeve (December 29, 2011).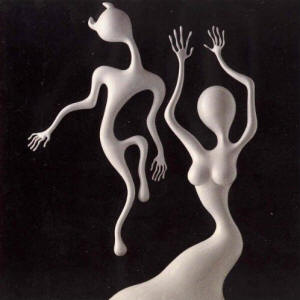 Lazer Guided Melodies, Spiritualized (May 22, 1992)
Want so see how blindingly beautiful the world can be through the eyes of a manic-depressive, but without all the broken glass? Check out this mesmerizing Spacerock masterpiece. You may never want to come back. One of the greatest hidden gems of the 90s. Specifically intended as a four-suite work, it was recently rereleased on double 180-gram vinyl by Plain Recordings and is available at acousticsounds.com.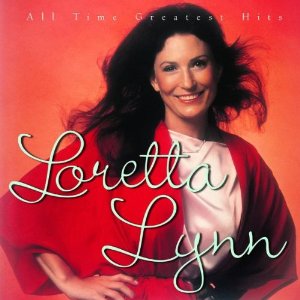 All Time Greatest Hits, Loretta Lynn (May 23, 2002)
This is real country, son. Standard CD reissued by MCA Nashville (December 23, 2010).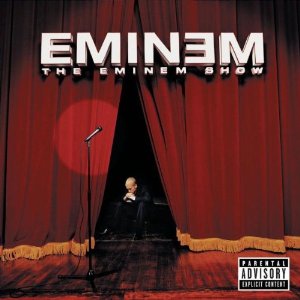 The Eminem Show, Eminem (May 28, 2002)
A scary dude laying bare a scary reality on one of his scariest albums, but his artistry on this album is undeniable.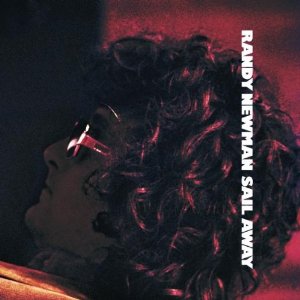 Sail Away, Randy Newman (day unknown)
Randy Newman is a little too cynical for me, but he leaves enough room to take his spiritual lullabies as the real thing; the music speaks at least as loud as the words anyway. The latest version is part of the Randy Newman CD box set released by Warner Bros UK in 2011.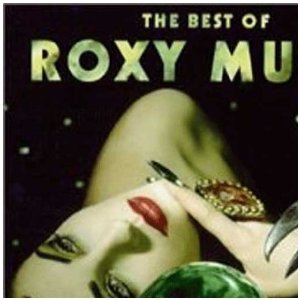 Avalon, Roxy Music (day unknown)
Roxy Music's seductive masterpiece and swan song was given a 5.1 remix in 2003 by the original production team and is available on SACD.