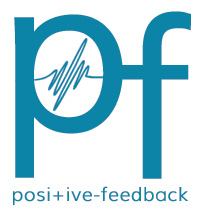 You are reading the older HTML site
Positive Feedback ISSUE 61
may/june 2012
SONOS Studios Throws Killer Parties - and They're All About the Music
by Michael Mercer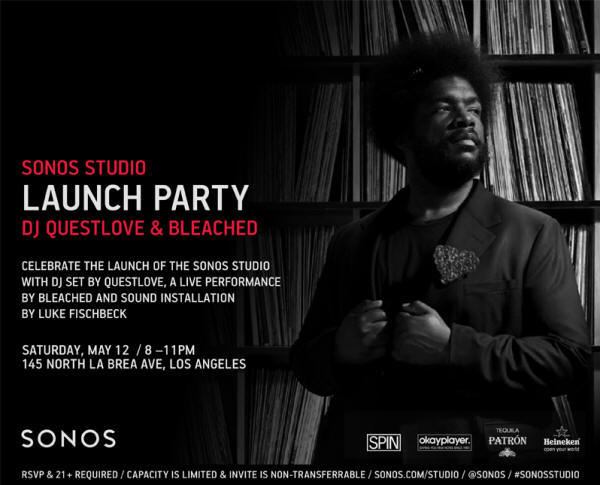 I've been holding the SONOS brand up as an example of what an audio company needs to do in order to have greater impact since my What is the Future of the High End essay series started in 2009. I was impressed with their brilliant marketing strategies; aiming their products at the music-buying masses by way of advertising in music mags such as FADER, Under The Radar, and Filter. They began to reach outside the already-converted. A few years later, and their products are sold in monster retailer Target as well as Magnolia Hifi satellite stores located within Best Buy. Their brand has gained incredible momentum and it's been a sincere pleasure watching them grow. I've been a SONOS devotee since I reviewed their ZP90 player for Sonic Satori in The Daily Swarm.com. Naturally, when I received invitations to two parties last week at the newly constructed SONOS Studios I was eager to find out what was going on there.
The first event was a special listening party with Jimmy Cliff on Wednesday, May 9th. I heard he would be performing classics as well as songs from his newest LP Sacred Fire. A listening party with Jimmy Cliff? How the hell could you go wrong? His music is a vital component of the soundtrack to many of our lives. That being said, this already had the makings of an extraordinary evening, but that was only punctuated by the fact that I was attending the event with my dear friend Jacob Black, a man who's known me since the second grade, and a recent Angelino transplant. What could be better than this? Experiencing great live music in the company of old friends can transport you to another time and space, where worries of home and car payments vanish, when the only things that worried you were how much time you had to play and how late you were allowed to stay awake.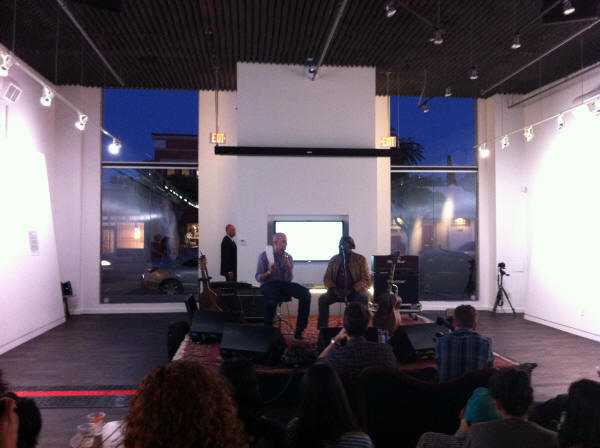 The listening party with Jimmy Cliff began with a Q&A session conducted by a writer from the LA Weekly or the LA Times, admittedly I cannot remember. I was focused on the artist and the vibe of the crowd. Cliff radiated with joy. His answers were sweet and heartfelt, and I was lucky to be there. His subsequent performance was stunning. When he began to sing his timeless classic "Many Rivers to Cross" I found myself in tears. I was imagining listening to The Harder They Come while driving on the north shore of Long Island with some of my closest friends during magical, simpler times. As he hit the high notes (knowing that he has to be, at the very least, in his late sixties) he electrified the room, resulting in uproarious applause. We couldn't get enough, and he continued to wow us until his final song of the evening. It was one of the best parties I have attended since moving to Los Angeles and I have to tip my hat to SONOS for making it all happen.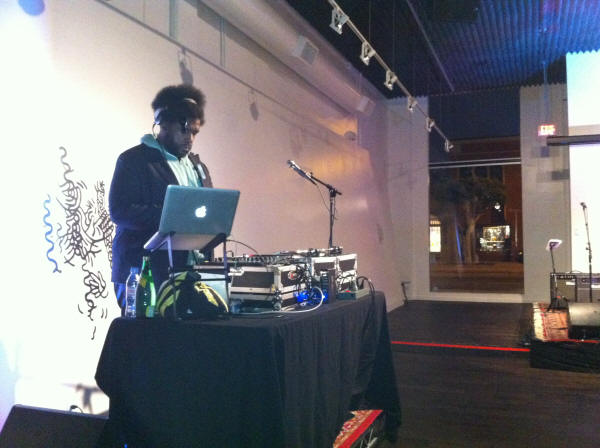 They hosted another killer event last Saturday, May 12th which was billed as the SONOS Studios Launch Party, featuring DJ Questlove (drummer in The Roots, Jimmy Fallon's house band) and a live performance by Bleached. Now that's a party I'm not going to miss unless it's something serious. I did alot of driving that day. It was Peter Clark's birthday (son of Dave and Carol Clark, my fearless editors) so I had to drive down to Long Beach in order to spend time with them before heading back up to Hollywood for event. That meant driving at least a hundred miles on a Saturday after a long work-week, which I would typically frown upon. Admittedly, as I got comfortable down at the Clarks I began to think about staying and missing DJ Questlove and Bleached. Somehow I mustered up the energy, picked up Jacob and headed to SONOS studios. I'm glad I didn't back out.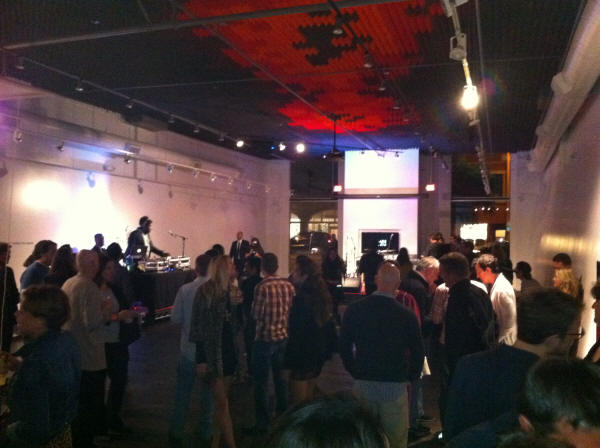 Questlove played a killer set, dropping a virtual musical tour through hip hop and soul. He would play A Tribe Called Quest record, and then play the original track that Q-Tip (of Tribe) sampled back then in order to construct the beats and hooks that filled the airways during that golden age of hip hop culture. It was as educational as it was fun to dance to. We had a blast. It was like listening to the soundtrack of our youth again! Jacob and I kept laughing about it, swapping stories while basking in the moment. Bleached took the tiny stage and filled the room with edgy rock. The energy was palpable. This night was all about the music. No new product announcements, give-aways, or techy talk.
Now I would never pretend to imagine that a company like SONOS paid any attention to my little essays about What is the Future of the High End, but the moves they are making exemplify what I have been talking about for years and watching it take shape was an intense experience. There we were, listening and dancing to killer live music at an event put on by an audio company. The artists were popular enough that their draw reached far beyond the readers of PFO, The Absolute Sound, Stereophile, or any of us for that matter. Have you seen the recent issue of Esquire magazine with Robert Downey Jr. on the cover (I think it's May 2012)? SONOS has a double-page spread featuring Deadmau5 sitting at a table with a set of silverware in his hands and a block of cheese on a plate. The ad simply states "ALL THE MUSIC ON EARTH." "IN EVERY ROOM." "WIRELESSLY". That's far more effective than any poetic musings I could possibly come up with attempting to tell a reader why he or she should buy this DAC or that headphone amplifier.
SONOS Studios has been described to me as a place to come and listen to music. That's what sets them apart. It's what sets companies and brands like Apple apart. All the other tablet companies focus on things like the latest Corning Gorilla Glass or other features that the iPad doesn't have. Apple attempts to strip away the technology and focus on the user experience. In audio, when it comes right down to it, we're chasing after the sound of the music we love. That's an experience, not a signal-to-noise ratio. SONOS has figured out a way to make their products all about the music. I have to give them props for placing emphasis on the very thing that ties all of this together. SONOS Studios is a glimmering example of what you need to do in order to engage your audience: Just make it about the music, about the party. We all want to be there together. Action speaks louder than words. I expect there will be more events there, and I look forward to them with great anticipation. I think the rest of the Hifi industry should take notice of what they're doing. We'd all be better for it.