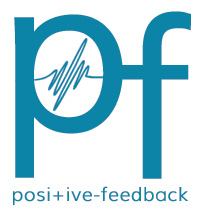 You are reading the older HTML site
Positive Feedback ISSUE 62
july/august 2012
Duke Ellington/Johnny Hodges, Back to Back
by Oliver Amnuayphol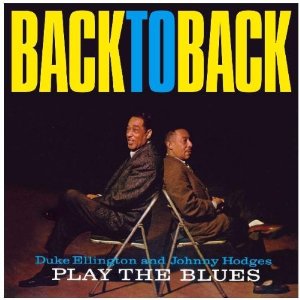 Duke Ellington/Johnny Hodges, Back to Back. Speaker Corners/Verve. Catalog Number: MGVS-6055 (LP, stereo). Format: 180 gram LP. Original release year: 1959. Producer, Norman Granz.
No doubt, any discussion about Duke Ellington would eventually turn to his legacy as one of the greatest American composers who ever lived, not to mention his prowess as an arranger and band leader. Still, many forget that the man born as Edward Kennedy Ellington was also a naturally gifted and virtuoso pianist.
With the album Back to Back, not only does "Elegant Ellington" showcase his brilliance on the ivories, he also shows that he can get down 'n dirty and bluesy with the best of them—all the while interpreting some well-known blues standards in a style that's uniquely his own. There's a laid back yet swingin' vibe throughout, and the Duke's tastefully restrained touch on the piano serves the music well. Johnny Hodges is also in rare form, and his fluid, lyrical style sounds tailor made for the blues. Highlights of this album include "Basin Street Blues," which opens with some fine Edison/Hodges call and response and interplay, and the mid-tempo "St. Louis Blues" which highlights Sir Duke's wonderfully sublime and instinctive playing.
It's the sound quality on Back to Back however that's the real star here. Speakers Corner has done an outstanding remastering job with this one, highlighting this recording's excellent tonality and fine timbre. Every instrument possesses a spookily-real, in-room presence, and there's a nice sense of spaciousness around each of the musicians as well. Harry "Sweets" Edison's trumpet sounds perfectly burnished and rounded; Al Hall's upright sounds rich and robust; and Hodge's alto sounds appropriately full yet oh-so-smooth. Perhaps best of all is the way Jo Jones' cymbals sound consistently clean and clear, with the kind of realistic shimmer and decay one can only get from really good analog.
In fact, Speakers Corner has made Back to Back sound so good that the only real clue to its age is the stereo imaging, which of course is laid out in that hard left/center/right panning like all early stereo jazz records. Nevertheless, every instrument on this recording has plenty of depth while still sounding purely natural.
Taking everything into consideration, Back to Back a la Speakers Corner stands as a heck of a fine record. Here Mr. Ellington and his combo swing the blues like no other, and the sound is so good it can stand toe-to-toe with any high-quality remastering of recent vintage. Seriously: your audiophile buddies will go bananas over the sound when they hear this one. And did I mention the glossy, high-quality sleeve and supremely quiet pressing? Highly recommended.