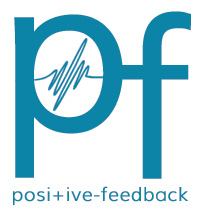 You are reading the older HTML site
Positive Feedback ISSUE 62
july/august 2012
Ben Webster Meets "Sweets" Edison
by Pete Davey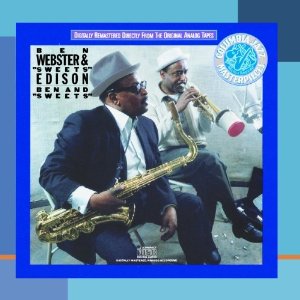 Original Recordings Group ELLE-ORG-0117 (ORG)
I can remember the first time I heard Ben Webster, it was on a remarkable analog playback system at a friends house (lucky me), entitled "Live at the Renaissance". It was a limited edition 45RPM re-master, and man did it sound good. There were a few bits and pieces of noise but that was from the tape machine that recorded the gig, but let me tell you, that didn't get in the way of Ben's horn blowing technique. That night forever stuck with me and now every time I hear a sax, I can almost tell right away if it's Ben or not, he has that particular style.
When this album was announced by ORG, I just knew I had to hear it. I now have it in my possession and I cannot believe the quality, the quietness of the vinyl. Normally when you drop the needle you can tell right away OK this is a record, pop click snap then music. Not this one—lots of care was taken into pressing this disc. It is completely mind blowing how organic and real this record sounds. As I type this I am listening to "My Romance", and here come the goose bumps. I mean, I could take Ben Webster any day of the week on any medium, but to be spoiled with a pressing like this, it's really hard to describe. I mean sure, you could use the terms, quiet, dynamic, warm, perfect volume, pace, rhythm… but there's nothing like actually being there, and by being there I mean to hear the actual recording. This is as close as it gets when it comes to vinyl!
"Tenor-saxophonist Ben Webster and trumpeter Harry "Sweets" Edison, both veterans of the swing era (although associated with different orchestras), had long wanted to record a full album together. The results, a swinging quintet set with pianist Hank Jones, bassist George Duvivier and drummer Clarence Johnston, are quite rewarding. There are two ballad features for the tenor ("How Long Has This Been Going on" and a beautiful version of "My Romance") and one for Edison ("Embraceable You") along with three medium-tempo collaborations. Nothing unexpected occurs but the melodic music is quite enjoyable." - Scott Yanow, Allmusic.com
This comes in at 180grams, 45RPM. Mastered by Bernie Grundman from the original Analog master tapes, limited to 2500 copies.
I can't say enough good things about this album, this recording.. the amazing mastering done by ORG records. Congratulations guys, you have outdone yourself, again. I can't wait to get my hands on more of these beauties; little time machines that fit in the palm of your hands.