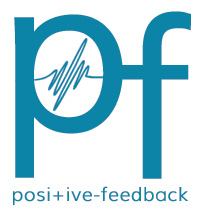 You are reading the older HTML site
Positive Feedback ISSUE 63
september/october 2012
Notes of an Amateur: Pécou, Coates, and Bach.
by Bob Neill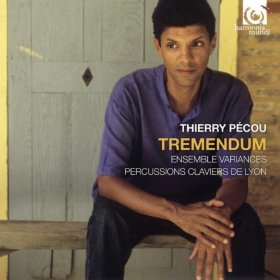 Thierry Pécou, Tremendum. Ensemble Variances. Percussions Claviers de Lyon. Harmonia Mundi. HMC 905269
This is my second venture into the modernist world of Pécou, (b. 1965), the French composer with a heart in Latin America. As with Golijov, his St. Mark Passion in particular, it is the Latin elements, notably rhythm, that give his modernism a human ground. They transform the intellectual quality that characterizes much European modernism into something emotionally more compelling.
The title work, Tremendum (2005-2008) is a "concert carnival" for piano, flute, saxophone, and five percussion instruments. It is playful, dance-like, strongly accented—syncopated; but also urbane. With some of the French spirit of Poulenc and friends within earshot, M. Pécou has not left his European culture too far behind him. And this is what makes his music most attractive. We get a strong impression that musically he feels the two cultures need each other to create moving modernism. As odd as this comparison may seem, Pécou's Latinesque modernism suggests the jazz of his Cuban contemporary, Gonzalo Rubalcaba, whose music, especially in his recordings with Charlie Haden, frequently sounds like more grounded Keith Jarrett.
The album is all fun and some of it, Manoa (2005) for bass flute, bass clarinet, and cello, most obviously, is a sonic delight.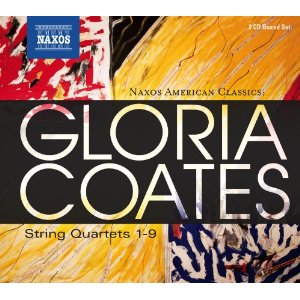 Gloria Coates, String Quartets, 1-9. Kreutzer Quartet. Naxos American Classics. 8.503240.
One of the best things modernism has made possible, especially in its fully developed second wave, is freedom for composers to do anything they want to do. We may not always welcome what some of them do; but given a choice between lugubrious neo-romanticism or mechanical and uninspired neo-classicism on one side and free floating experimentalism on the other, I'll take my chances with the latter.
Seventy-four-year-old Wisconsin born Gloria Coates writes string quartets, among other things (15 symphonies!), which, thanks to Naxos' rich and multitudinous American Classics Series and the British Kreutzer Quartet, we now have Nos. 1-9 before us. Her goal, like that of most of her kind, is to force new perspectives on us. Quartet No. 7 (2000) is a striking example, where with a string quartet and an organ she asks us to consider how shockingly dissonant "angels" would appear to us if they weren't anthropomorphized with lovely harmonic idealizations as they generally are. This is the sort of thing Gubaidulina frequently does, to comparable effect. In Quartet No. 8 (2001-2002), Coates creates a swirling aesthetic in place of delineated notes, an overlapping series of falling sounds, to express the idea of falling trees, as well as fallen trees long buried, concluding with what she feels a true prayer in these circumstances should sound like, one that is more about its object than about us. Much of her music, like this quartet, has a chant-like quality, chordal waves reminding us that meditation and chant are conceived to break down our usual self-oriented relation to the world and transports us to a sense of 'bare attention.'
While her quartets as a whole oeuvre comprise a single recognizable aesthetic, there is some variation within it for those who listen with care. In Quartet No. 4's (1976) Adagio section, we grow aware of formal shaping of the rising, twisting ribbons of sound; and if we're knowledgeable, we can find cannons here and there among others of her quartets.
Some artists often speak of wanting to create worlds to which they can deliver us; others of wanting to keep us in this world but change our perception of it. The best are able to both, such that we cannot always tell which is going on until we emerge later and find that our consciousness has been slightly altered. To my ears, Coates does sometimes succeed in creating an inhabitable world with her music. It is a world in which we must truly immerse ourselves in order to perceive the detail and texture within it. But time spent here will repay you.
Part of the occasion for this multi-CD release is clearly the recording debut of Coates' Quartet No. 9 (2007), whose style is consistent with the rest of her work. It is accompanied on the album by a surprisingly delicious Sonata for Violin Solo (2000) and an even more intriguing, sometimes almost Charles Ives like Lyric Suite for Piano Trio; Split the Lark and You'll Find the Music (1966), based on poems of Emily Dickinson. Both of these works, while modernist in style, feel less experimental than the quartets. If a three-CD set of Coates seems like a lot for an intro, you might try this most recent CD in the set, 8.559666 issued by itself. The Lyric Suite is truly magical music.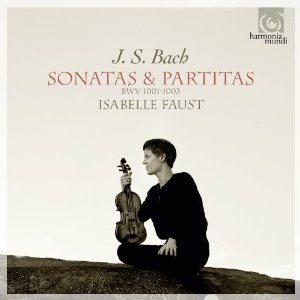 J.S. Bach, Sonatas & Partitas, (II) Isabelle Faust, violin. Harmonia Mundi HMC 902124.
Two years ago, Harmonia Mundi released Isabelle Faust's first CD of this oeuvre, BWV 1004-1006. Now we have the second, containing BWV 1001-1003. Faust's way with Bach is not overly refined or poetic; nor is it dramatic, which is the other usual way. Rather, there is a directness and straightforwardness to her playing that makes it easy to take her for granted. But it also has a sense of authority and force which I expect the composer would approve.
Among contemporary violinists, Faust is definitely a dark horse. But beginning with her recordings of Bartok's Violin Sonatas (1997/2000) as one of Harmonia Mundi's 'new interpreters,' she has proceeded through most of the repertoire for her instrument to quiet but assured acclaim. Her album of the complete sonatas of Beethoven (with pianist Alexander Melnikov) was a great success. What makes her Bach distinctive is its lack of a distracting eccentric surface. Her performance has a tendency to pull you past style in to where you find yourself spellbound by the notes and the intricate musical narrative they configure. Very few recordings of Bach especially can be said to weave a spell the way some 'live' performances can—when musicians are not so concerned with a permanent record of technical perfection and so tend to just let it themselves go more, following their intuition. Faust has been playing Bach all of her life, which seems to free her up to do just that. What sort of spell? The word that keeps coming to mind is majesty. Majesty—the quality that separates Bach from even his most major contemporaries. Faust gets Bach's majesty. Quite an accomplishment.
Equipment used for this audition: Resolution Audio Cantata CD player; Crimson CS710 solid state preamplifier & CDS 640E solid state mono-block amplifier; just out Jean Marie Reynaud Abscissa loudspeakers; Crimson cables. Also, on the Telemann, equipment from Blue Circle and Audio Note.
Bob Neill, in addition to being an occasional equipment and regular music reviewer for Positive- Feedback Online, is also proprietor of Amherst Audio in Amherst, Massachusetts, which sells equipment from Audio Note, Blue Circle, JM Reynaud, Crimson Audio, and Resolution Audio.