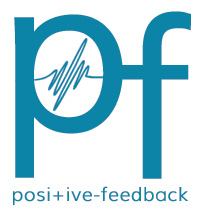 You are reading the older HTML site
Positive Feedback ISSUE 63
september/october 2012
Born Today: September's Children
by Timothy Roth
Welcome to the Born Today series, where each month I highlight the most significant album releases of said month, with a little help from the Rolling Stone 500. Where info is available, the most recent and highest fidelity versions (not always the same thing) are listed. Since it's 2012, we'll be celebrating the records that came out on the second year of each decade. It's a good excuse to bust out that 180-gram slab of vinyl you haven't even opened yet.
NOTE: To sample any of these albums, I recommend using MOG.com. They have the highest-bit-rate streaming on the web (320 kbps), and with a subscription you get unlimited downloads (also in 320 kbps) to your Android or Apple device.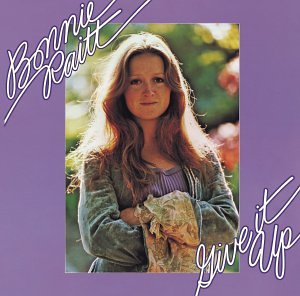 Give It Up, Bonnie Raitt (1972, day of month unknown)
Long before she became a darling of the Grammys, Bonnie Raitt made this classic of roots rock, recorded in Woodstock with a group of world-class musicians who provided a solid background to her assertive, sassy voice. The album was digitally remastered by Rhino for CD in 2002.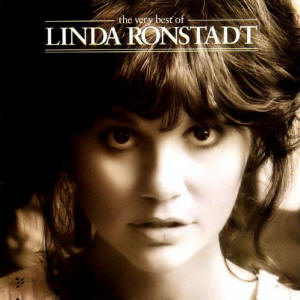 The Very Best of Linda Ronstadt, Linda Ronstadt (2002, day of month unknown)
The definitive Linda Ronstadt collection, Rolling Stone called her the "girl next door with a voice that can peel chrome." Issued on CD.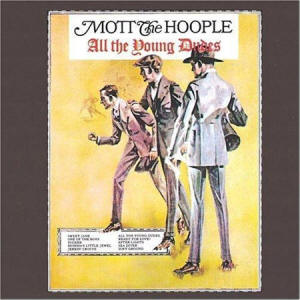 All the Young Dudes, Mott the Hoople (September 8, 1972)
David Bowie rescued this aimless pack of hippies by turning them into a proper glam rock band. The title song sounds like a lighters-in-the-air anthem, only by a bunch of drunken droogs. Remastered for CD by Sony in 2006.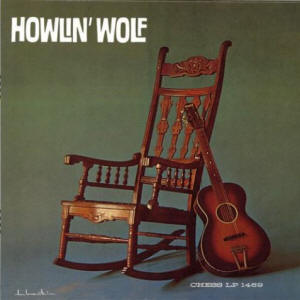 Howlin' Wolf, Howlin' Wolf (September 10, 1972)
A tribute album to Willie Dixon, this album is a classic of the Chicago blues: broad-shouldered, raunchy, dirty, and scary. Chess released it with "Moanin' In the Moonlight," its 1959 predecessor, on one CD in 1990.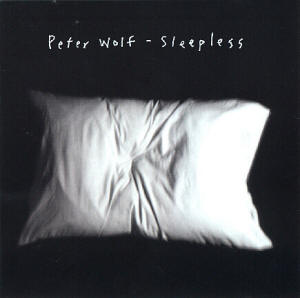 Sleepless, Peter Wolf (September 10, 2002)
For people who enjoy solo albums by ex-band members (J. Geils Band) who like to hire guests like Keith Richards and Steve Earle and leave their ex-band in the dust. On glorious Redbook (perfect sound forever!!!).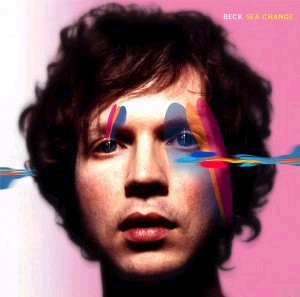 Sea Change, Beck (September 24, 2002)
Although nothing can compare with Dylan's Blood On the Tracks, this is the greatest break-up album in recent memory. Produced by Radiohead's Nigel Godrich and mixed in surround sound by Elliot Scheiner (the 5.1 master), Sea Change is almost unbearably heartbreaking in multichannel SACD. Symphonic strings battle with handmade instrumentation (you can hear the pedal steel strings clicking against the metallic pickup pegs), which battle with computerized chemical sounds. The end result is a garden of lush, gorgeous, transcendent pain. Check out the opening track, with the sound of wind surrounding you as he sings about driving through the desert with windows down in the middle of the night to drown his sorrows in yellow Morse code on black pavement in the headlights. This album shouldn't be listened to more than once a year, unless you really enjoy having your heart ripped out and deep-fried. Because Beck is an early adopter of audio playback technology, the album has a rich release history. On the day it came out, it was available in digital download, CD, vinyl, and multichannel SACD. A year later, a DVD-A version in multichannel 96kHz/24-bit was released. Mobile Fidelity released a gold CD and 180-gram vinyl in 2009. HDtracks recently released the album in 88kHz/24-bit stereo. But the real version is the multichannel SACD. Good luck finding it, though. I recently saw a copy sell on eBay for $120 American dollars. As my brother recently declared, it's the greatest multichannel SACD of all time. I'm hanging onto my copy.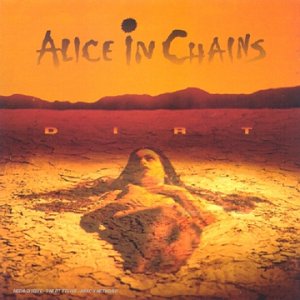 Dirt, Alice In Chains (September 29, 1992)
Released the same day as Stone Temple Pilot's debut Core, Alice's sophomore album has stood the test of time where the former has not. Why? Because Core is imitation grunge, while Dirt is the real thing: direct from Seattle by a bunch of heroin addicts with rings in their faces and a serious death wish (which in singer Layne Staley's case would be fulfilled). Like the blues, real grunge is terrifying. Just listen to the second track, which has a guitar riff that sounds like a million tons of rebar falling from the sky into a wasteland of steel. Try it out on your hundred-thousand-dollar system, I dare you. This is the real dangerous rock and roll, not to be messed with, or equaled. And why would anyone want to? The Stone Temple Pilots are a much healthier experience, but more forgettable. Such is the curse of real artists. Dirt was reissued on 180-gram vinyl in 2010.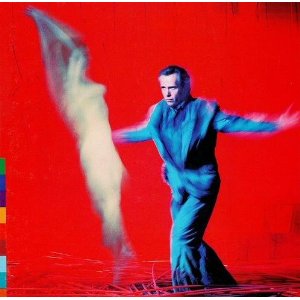 Us, Peter Gabriel (September 29, 1992)
I first heard Us in the form of the song "Blood of Eden" in Wim Wender's film Until the End of the World. Co-produced by Daniel Lanois during and following Lanois' Achtung Baby sessions, there's a spirituality and earthy sensuality that is Lanois' trademark. The sound and texture of this album, incorporating world music and cosmic transmissions, is indescribable. The movie and the album sounded like the future back then. It still sounds like the future. This masterpiece was reissued on stereo SACD in 2003.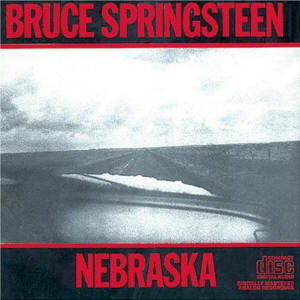 Nebraska, Bruce Springsteen (September 30, 1982)
I swore I'd never use the word "haunting" in one of my music reviews. Like "loss", "disaffected", "alienation", and "immediacy", it's one of the most abused cop-out words of the rock critic style sheet, a lazy fall-back for your typical four-and-a-half-star-but-I-really-don't-care review (because dark and depressing equals good, right?). But I can't help but use it with Nebraska, Bruce's most stark and naked album. Nebraska is a haunting album. It lingers. It has a mystery that can't be pinned down. Listen to his moaning in the distant background in the song "Atlantic City". The album is unlike anything in Bruce's catalog. Actually, it's unlike anything I've heard. It was recorded mostly in a single dark night in his home on a four-track cassette recorder. They were meant to be demos, but after properly recording the songs in the studio with the E Street Band, he realized that he couldn't match the immediacy of his original performances on that little cassette he carried around in his pocket for the next several months. It's primitive and from the heart. Due to the source material, it will never be "hi-fi", but when you hear that thin, chewed-up, murky tape, you'll never want to hear it any other way. It's a sound and vibe that can't be captured with professional equipment in the studio. The album was reissued by Sony on CD in 2008.