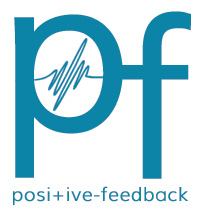 You are reading the older HTML site
Positive Feedback ISSUE 63
september/october 2012
RMAF 2012 - A Photographic Journey, Part 1, Page 3
by Dave and Carol Clark
Trueharmonix, Ologe, Orpheus Lab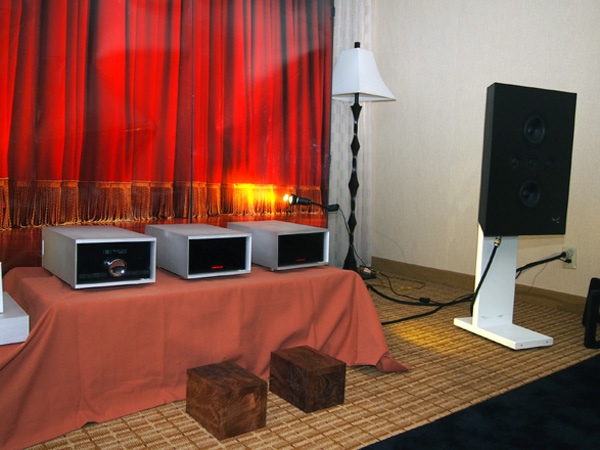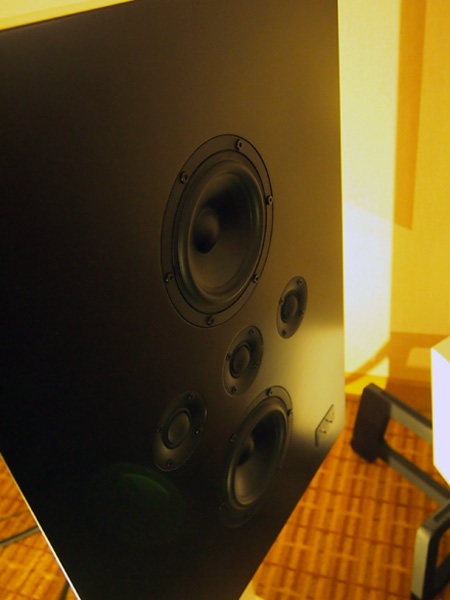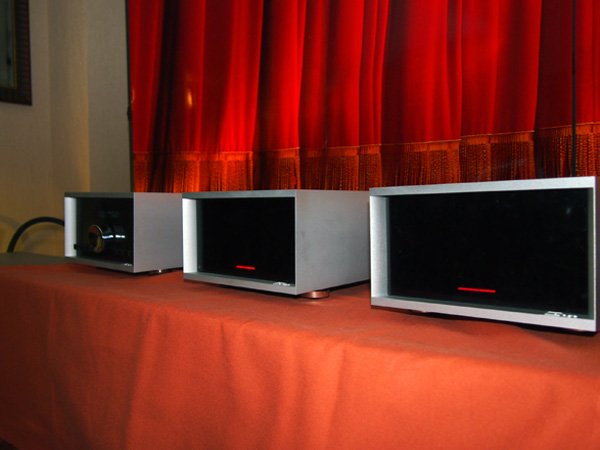 Trueharmonix, Bogdan Audio Creations, Densen Audio, Orpheus Lab, Monitor Acoustic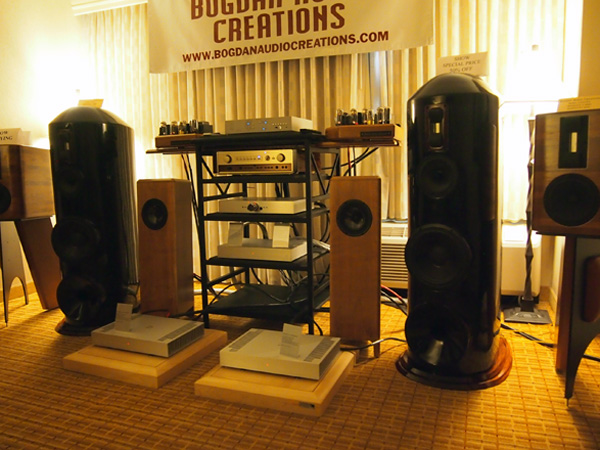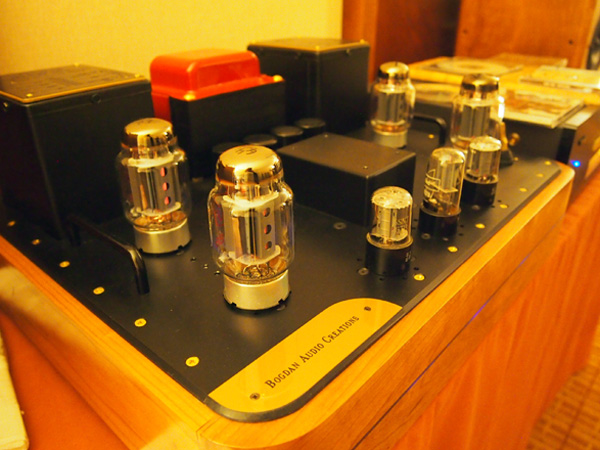 Adam Audio, Cary Audio. Liked this room...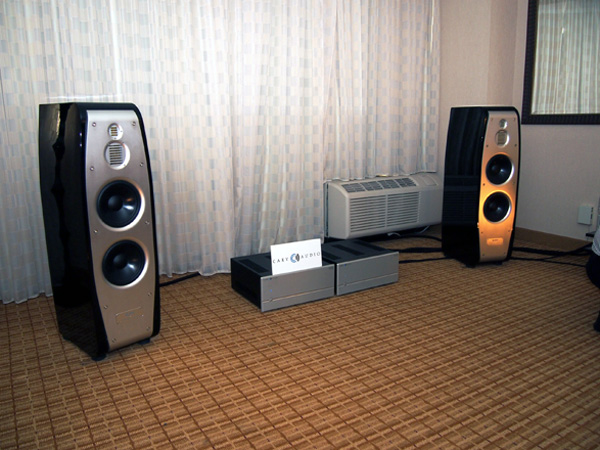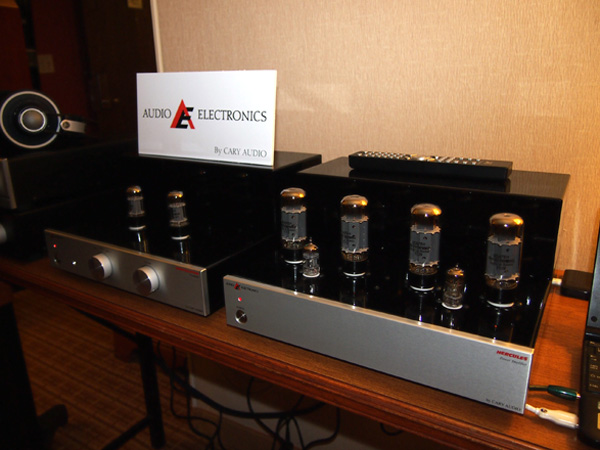 Cardas Audio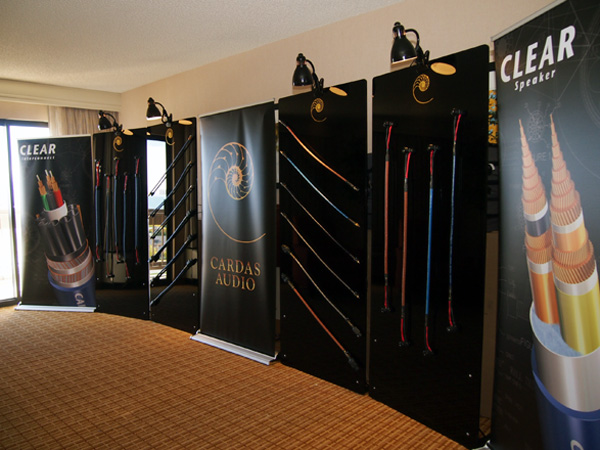 Totem Acoustic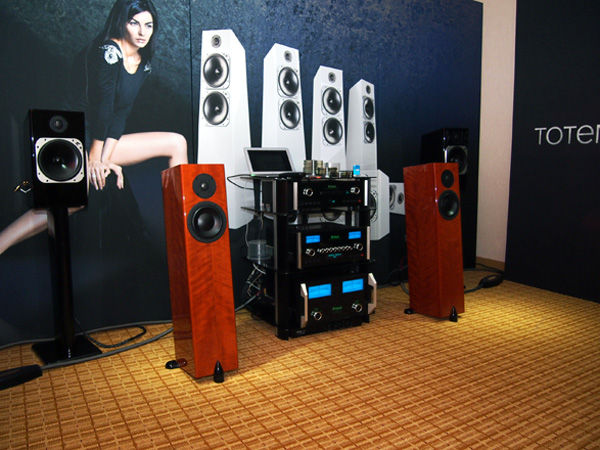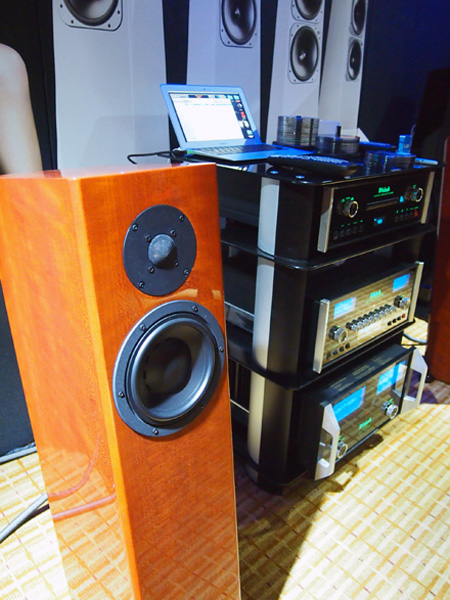 Brodmann Acoustics, Electrocompaniet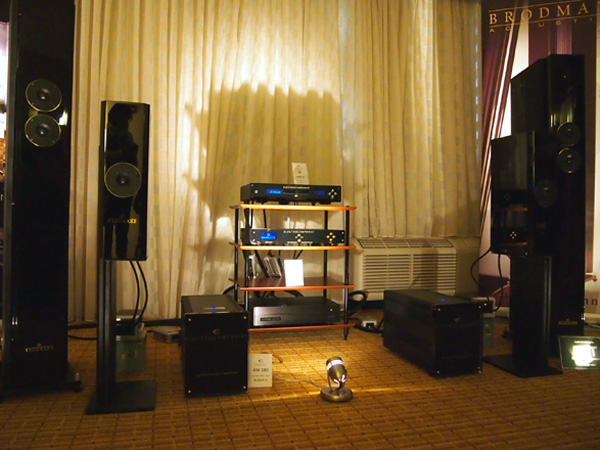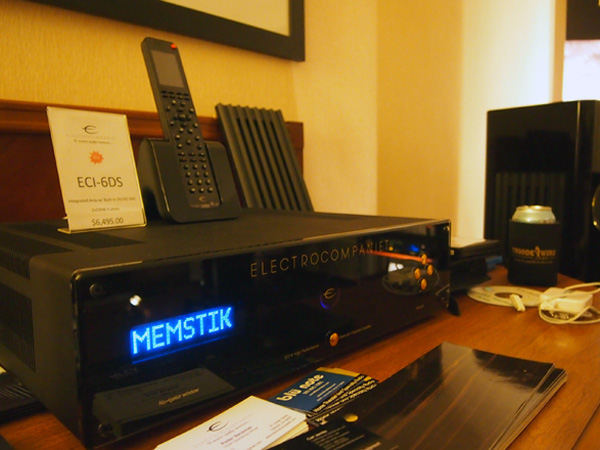 TAD Labs. Very good indeed.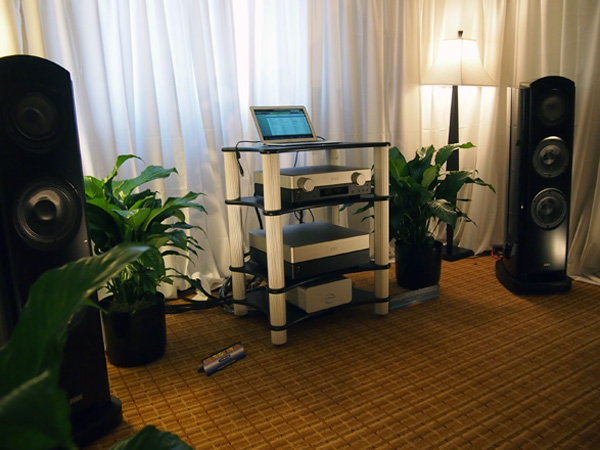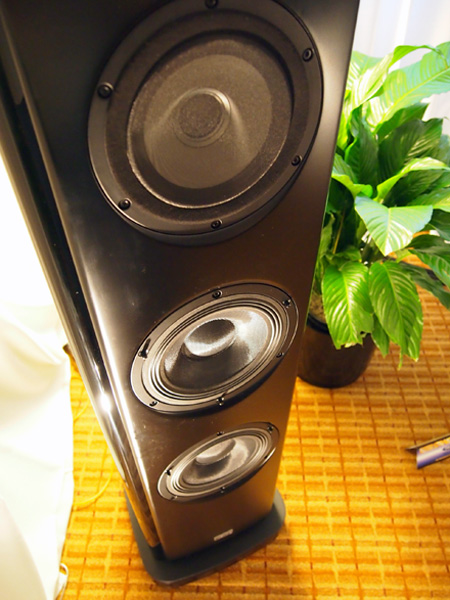 Von Schweikert Audio VR-22 loudspeakers, $2895; Jolida Fusion preamplifier, $1299 and Fusion 3502 integrated amplifier, Your Final System (YFS) music server, $12,000.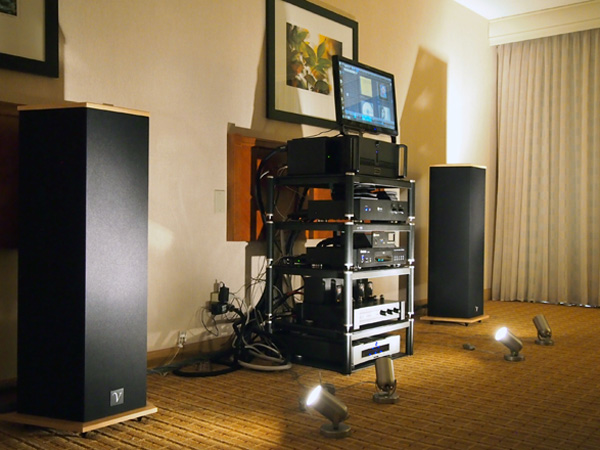 Wow, was this room good for the money?! Damn straight... killer sound for so little outlay here. Sat for quite awhile on more than one day.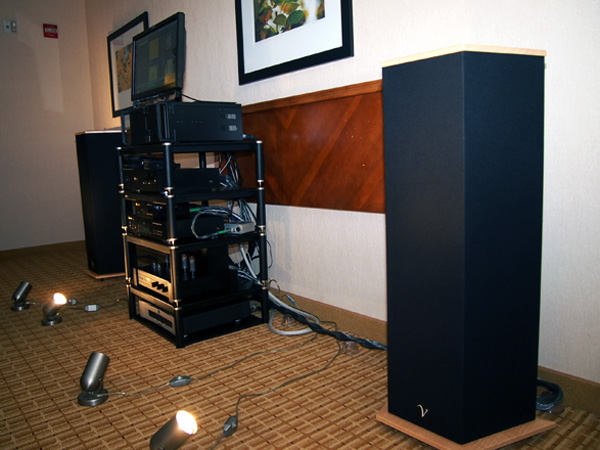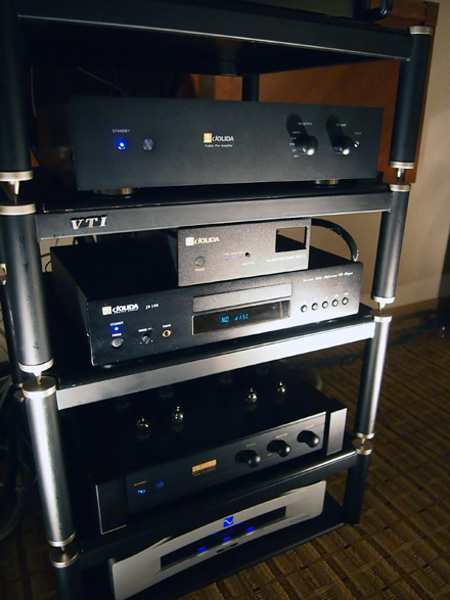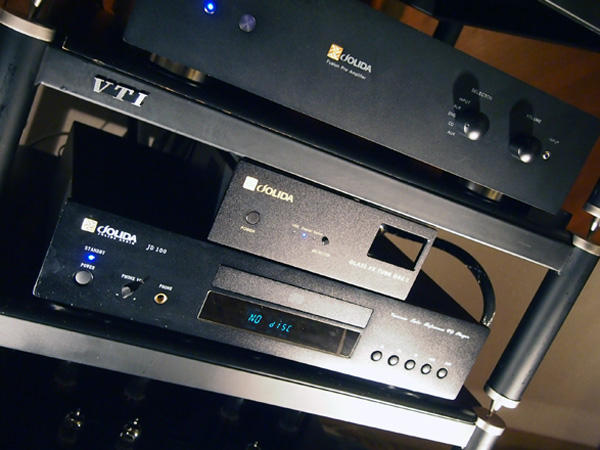 MIT Cables with Cary and Polk Audio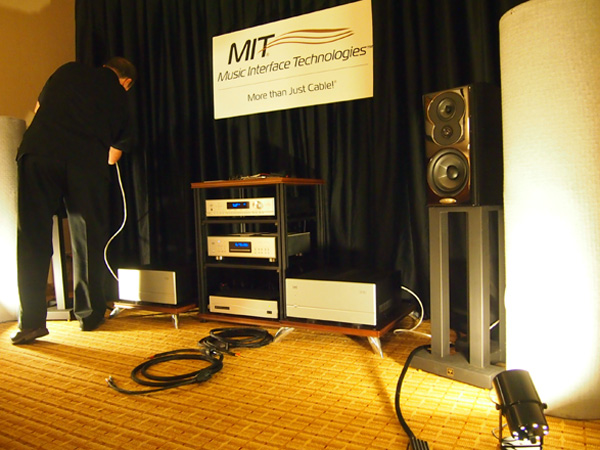 Carol with Gavin Fish of AudioEvo and Light Harmonic.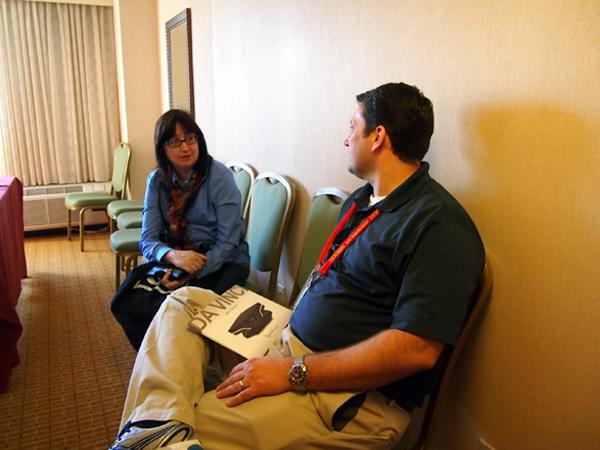 Nola loudspeakers with ARC and Nordost.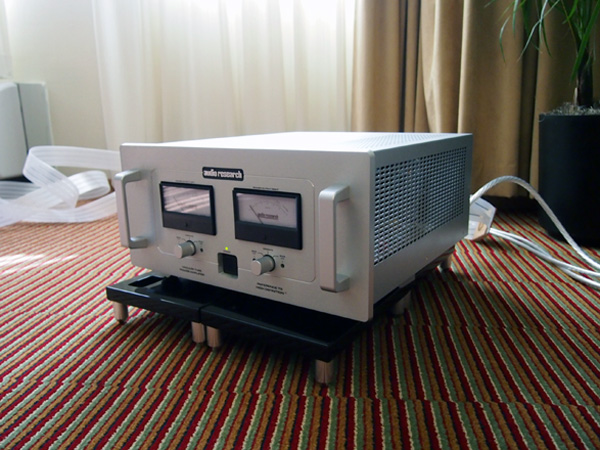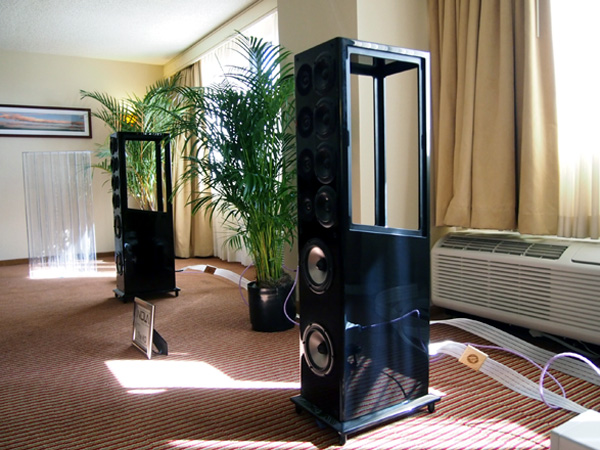 GR Research, Dodd Audio, PI Audio Group, db Audio Labs, Triode Wire Labs, Electra Cable.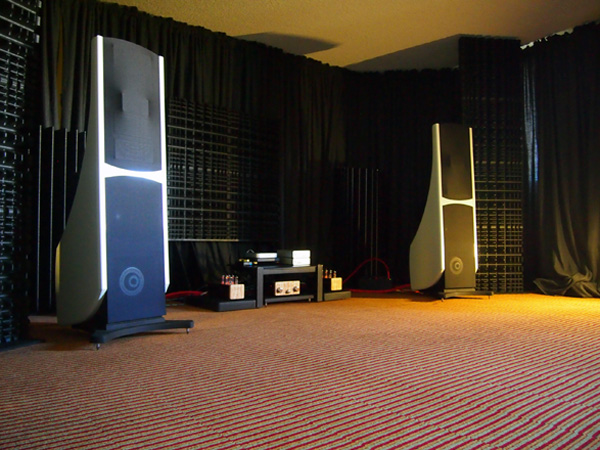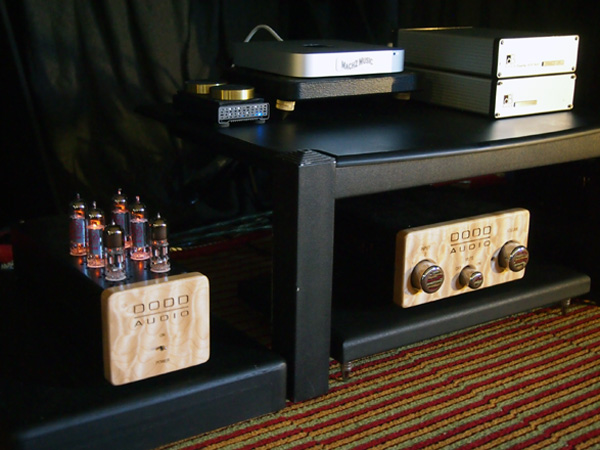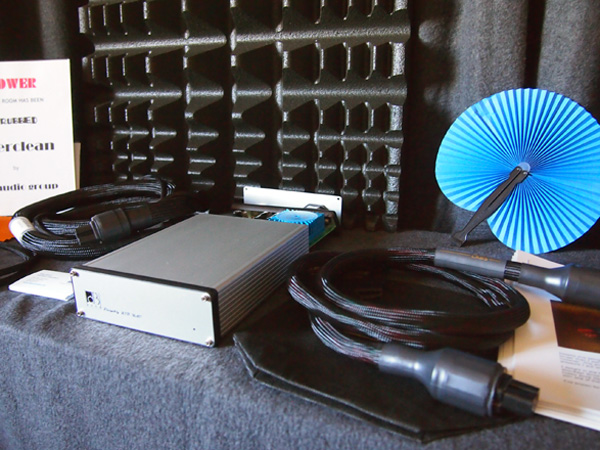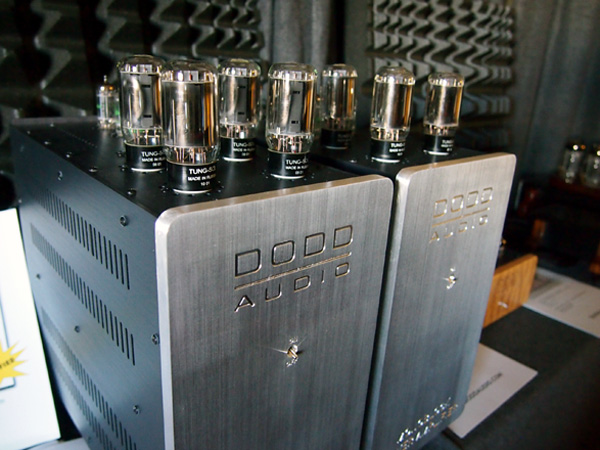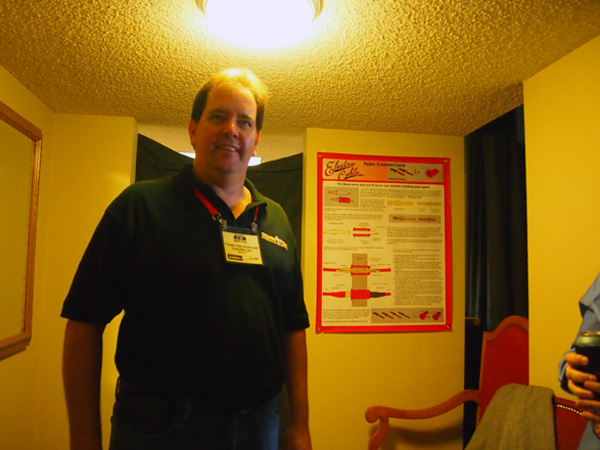 Debbby Wilson of Wilson Audio... below!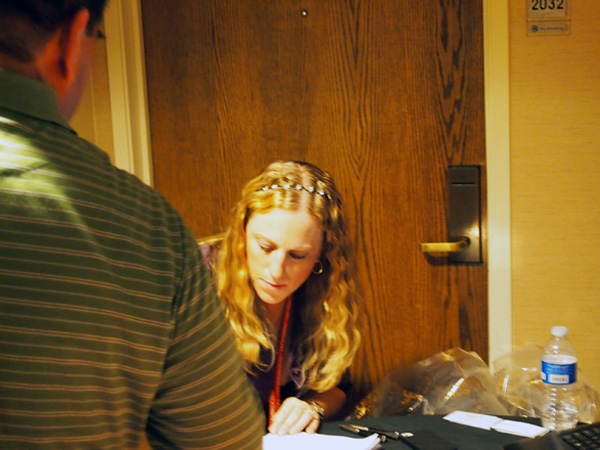 Wilson Audio Alexia loudspeakers, $48,500 pr; Spiral Grove SG 1.1 turntable, $31,000 with Air Tight PCM1 cartridge; VTL Siegfried Series II Reference monoblock amplifiers $65,000 pr TL 7.5 Series III reference line preamplifier $20,000 TP 6.5 Signature phono preamplifier $10,500; dCS Vivaldi Digital Playback System: transport $39,999 DAC $34,999 upsampler $19,999 clock $13,499; cabling by Transparent Audio.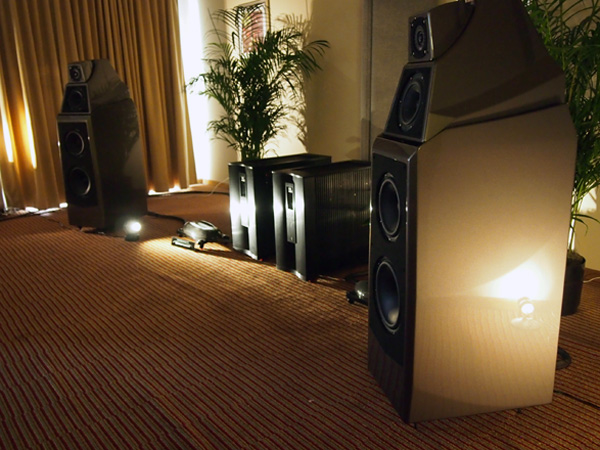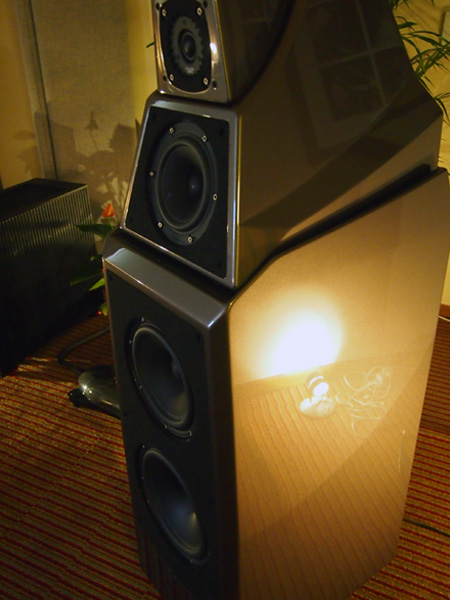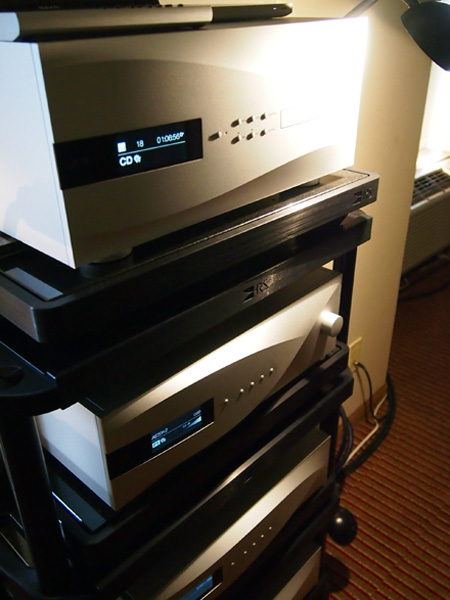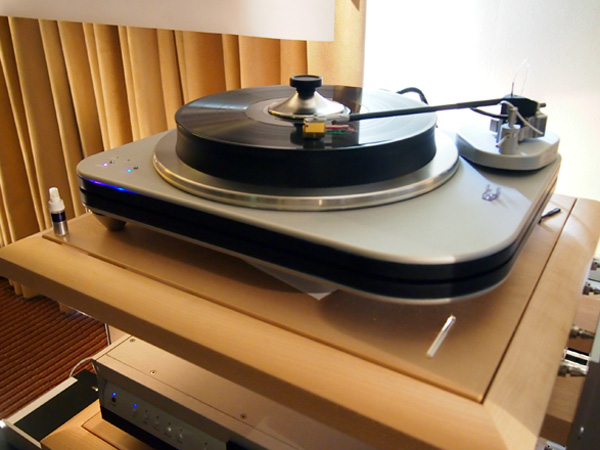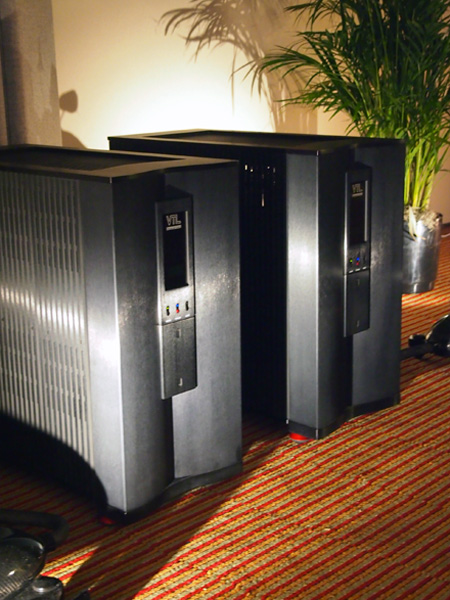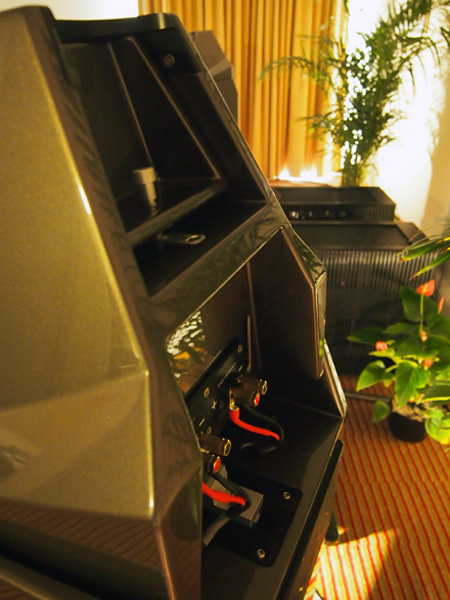 Debby Wilson and Carol conversing.