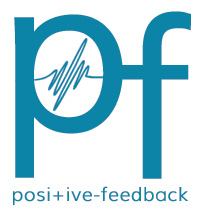 You are reading the older HTML site
Positive Feedback ISSUE 63
september/october 2012
Born Today: October's Children
by Timothy Roth
Welcome to the "Born Today" series, where each month I highlight the most significant album releases of said month, with a little help from the Rolling Stone 500. Where info is available, the most recent and highest fidelity versions (not always the same thing) are listed. Since it's 2012, we'll be celebrating the records that came out on the second year of each decade. It's a good excuse to bust out that 180-gram slab of vinyl you haven't even opened yet.
NOTE: To test drive any of these albums I recommend using the MOG streaming service, which has the highest bit rate of any online music service at 320 kbps. MOG also allows unlimited downloads to any Apple or Android device.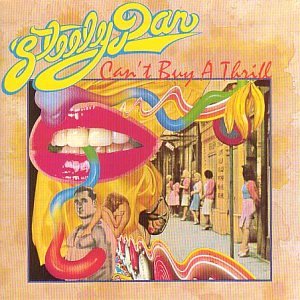 Can't Buy a Thrill, Steely Dan (day of month unknown, 1972)
Gen-Xers may never feel completely comfortable with the slick jazz fusion rock of Walter Becker and Donald Fagen, the architects of Steely Dan, but the sly lyrics and rough edges of their debut album are enough to keep it from being an academic exercise. "Reelin' In the Years," grounded by an undeniable groove, contains one of the greatest guitar solo jams of all time. The album is also significant for having one of the worst album covers in history, which even the band admits. Such are the hazards of debuts by unknown bands subject to the bizarre decisions record label executives often make. The album was remastered for CD in 1998 and is available on 180-gram vinyl.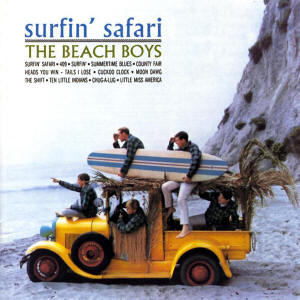 Surfin' Safari, The Beach Boys (October 1, 1962)
One day in September 1961, the Wilson parents left the boys behind to go on vacation. They left them a large sum of money for food, which the boys immediately used to buy a bunch of guitars and drums. When mom and pop came home, the boys had made their first hit record. When the boys heard it on the LA radio stations just a few months later, they were so excited according to Dennis Wilson, that "Carl threw up and Brian went running down the street screaming." Though they would go on to make much better albums, Safari is astonishing in that it shows the Beach Boys had already created a fully developed sound all their own. And led by Brian's pitch-perfect ear, the harmonies are already more complex and perfect than anything that came before. The album was remastered for CD in 2001.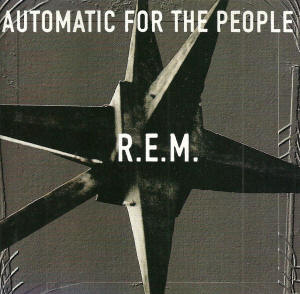 Automatic For the People, R.E.M. (October 7, 1992)
Automatic For the People was R.E.M.'s best album since Automatic For the People, as was every R.E.M. released afterward. Perhaps their definitive album, it's also unique among their catalogue, mainly due to the pervasive strings composed and arranged by none other than Led Zeppelin's bassist and multi-instrumentalist John Paul Jones. It also has more darkness and ethereal light than their previous work. Combined with starker production that's warmer and slightly less slick, though still shimmering, the album has a signature all its own. From the first hard-hitting "tick tock" of Bill Berry's drums in the opening song, it's clear why R.E.M. just wasn't the same after his departure. It's the simplest beat a novice can be taught by a drum instructor, but there's so much soul and power behind it it's immediately recognizable. It's a mystery how some drummers, especially the unflashy ones, can contribute so much to the sound of a band. Michael Stipe's voice and lyrics are in top form. Mike Mills continues to expand his resume of instrumental mastery. The banquet of sounds here is reminiscent of the Stones' Aftermath. And Peter Buck is absolutely inspired. Listen to how he uses guitar feedback in "Sweetness Follows" as a symphonic element that plays perfectly against Jones' cello arrangement to create a sonic dynamic that lifts the song into the empyrean realms. The album ends with two of R.E.M.'s best songs. "Nightswimming" features simply strings, a piano, and Stipe's voice. Even if you've never gone night swimming, the lyrics are so evocative you feel as if they're an entry in your journal. "Find the River" sends the album riding off into the sunset, something all bands try to pull off, but rarely achieve. The only way to listen to this album is on 5.1 DVD Audio, which came out in 2005. It sounds like the band is in your living room.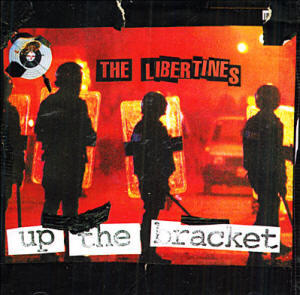 Up the Bracket, The Libertines (October 14, 2002)
Britain is obsessed with "cool." But as Yanks know, trying to be cool is the most uncool thing you can do. The Libertines' debut tries too hard to outcool The Strokes, but the ramshackle bratty rock they conjure up is undeniably formidable. Still, it's not completely effortless like the British titans of cool, namely, The Sex Pistols, The Clash, Blur, and Oasis, among others, who couldn't be uncool if they tried with all their might. America's Velvet Underground will never be matched, however, as the kings of cool, not even by The Strokes. Rock critics, who are almost all complete dorks, especially manure-bags like Robert Christgau and the despisers of rock and roll at Pitchfork, desperately try to stay on the front edge of the cool wave by praising such bands, but only time will tell if Up the Bracket will survive its reputation as a great album to be remembered as a truly great album. I think it has a chance. Available on CD.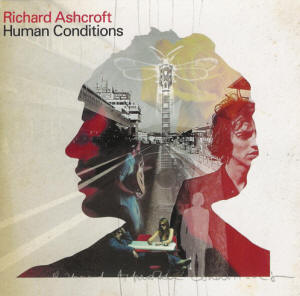 Human Conditions, Richard Ashcroft (October 21, 2002)
Amazon's critics call Richard Ashcroft, former frontman of The Verve, "the essence of Brit cool". What the hell they're talking about I don't know. There's nothing cool about wearing your heart on your sleeve as "King Richard" does, except maybe the confidence with which he pulls it off. British critics hate Richard. He threatens their godless, cynical complacency by actively searching for truth and genuinely believing it can be found. Human Conditions is a miracle. It's the kind of music that can literally change your life; that makes you feel like anything is possible. That's terrifying to British critics. I once had a dream in which the most celestial melody came to me, descending from heaven like a dove. I was enraptured by the beauty, power, and grace of this tune, I thought God himself had written it and bestowed it upon me as a gift to share with humanity. When I woke up, I immediately grabbed my guitar and started to work it out. I was both disappointed and astonished to find someone had beat me to it. It was "Buy It In Bottles," the second song on the album, where Richard sings "I'm born of men I'm born of angels." That's how good this album is. Some might say that the production is a bit over the top, but Chris Potter's mastery as a producer is so sublime that even with electric guitars, fifty other instruments, and Richard's voice multitracked into a choir all going full out, it never becomes a wall of sound; it's transparent, transcendent. This mastery allows King Richard to roam the sonic firmament uninhibited. "Science of Silence" is such a free, unpretentious, celebratory love song that is gorgeous on every conceivable level, it makes you feel like you can walk on water. And you can. Human Conditions is available on CD and double vinyl.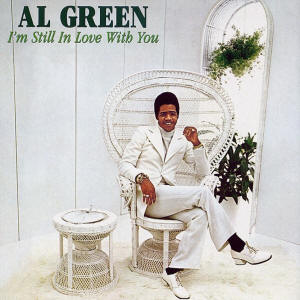 I'm Still In Love With You, Al Green (October 23, 1972)
After his greatest hits collection, one of the best ever assembled, this is the Al Green album to have. His voice is so smooth and the music has such a casual swing, it makes you wish the Reverend was your preacher. The album was re-released on CD and 180-gram vinyl in 2009.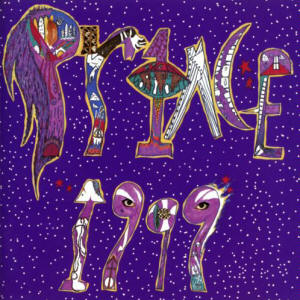 1999, Prince (October 27, 1982)
While Prince's brand of hedonism isn't my cup of tea, his pop music on this album has a cleverness and sophistication that takes it way above the other pop fluff coming out at that time. And that boy can play guitar (and just about every other instrument on the album). Rhino reissued the album on 180-gram double vinyl in 2011.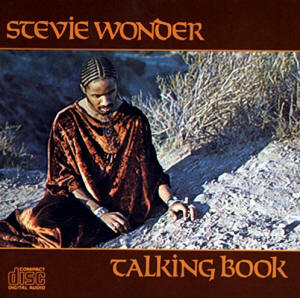 Talking Book, Stevie Wonder (October 28, 1972)
Stevie Wonder was on a tear in the early seventies. "Superstition" is so irresistibly funky that if you played it at a gathering of WWII vets at a grange, every last man would get out of their wheelchairs and boogie on the dance floor. The album was released on SACD in 2011.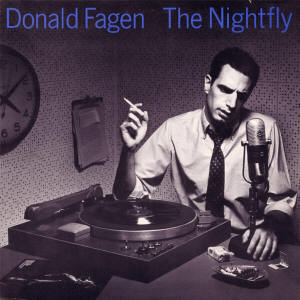 The Nightfly, Donald Fagen (October 29, 1982)
More Donald Fagen. This is one of the first completely digital recordings and it's so clean that it's become a staple for audiophile system testing. The production is a bit slick, but having forced myself to listen to this stiff session-musician-fest a dozen times, I have to admit it has some soul to it, enough for this Gen-Xer to find it an ultimately quite enjoyable listen. The Nightfly is available on 180-gram vinyl, SACD, and in a 5.1 mix on DVD Audio.