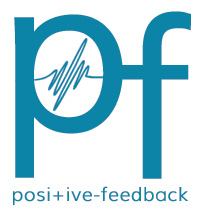 You are reading the older HTML site
Positive Feedback ISSUE 63
september/october 2012
wywires
Gold Series Interconnects
as reviewed by Robert H. Levi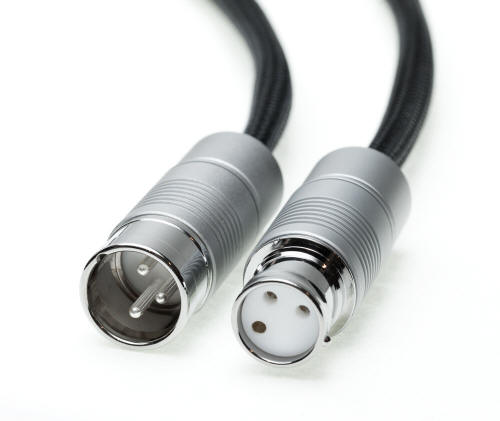 If you want ultra-high value interconnects that are intensely musical and quiet as a mouse, search no further. The WyWires Gold Interconnects are the ticket. Now sold through dealers nationwide, as well as direct, the Gold is WyWires' ultimate interconnect, with advanced features unique in their construction and execution. Not low cost like the Blue, the Gold is real audiophile stuff at very reasonable pricing.
The construction is first rate."Analog Interconnect Cables – 4 ft standard length (1.23 meters) Capacitance: 5.9 pF (per foot at a frequency of 10kHz)." That is right; you get a full 4 feet of interconnect for the price of a meter!
The Gold is purest copper construction and an ultra-litz design, with individual wires smaller than a human hair in diameter. Now here is where the unique part comes in! The litz construction is made up of various sizes of tiny litz wires... organized as directed by their inventor and genius-in-residence. It is terminated in beefy Xhadow Connectors, either single-ended or balanced, look beautiful to behold, and are flexible to the max.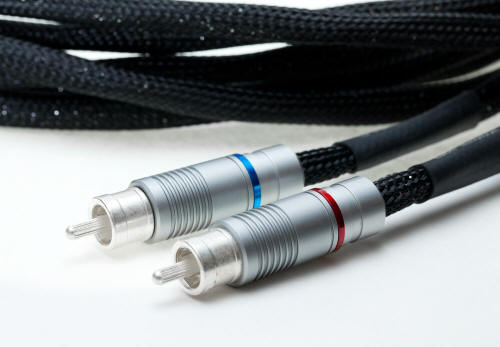 Now for the crowning touch! The wires are internally terminated with Bybee Slipstream filters on the positive leads. Only one other interconnect is constructed with Bybee Filters built in, and it is $10,000 per meter! The WyWires Gold is $1399 for 4 feet. Now tell me about a good deal!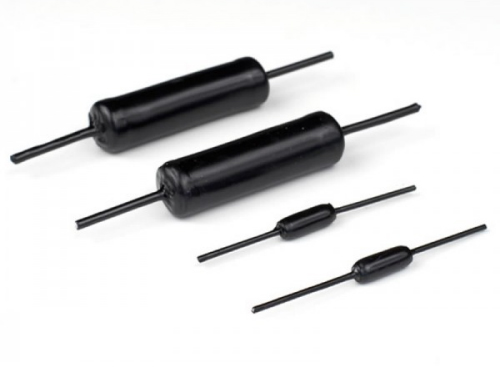 Break-in for this cable is a relatively brief 80 hours, and is more important for the Bybees than for the wire. They sound very good right out of the box, but blooms at 80-100 hours, and becomes truly mellifluous. They even improve a bit more over time, but, frankly my dear, I did not give a Rhett Butler. I just enjoyed their performance from then to the present day. I can only think of one other cable in this price range I could live with in my reference system... the Kimber 1016. It is similarly voiced, though not as quiet. It is the unmatched advantage of the Bybees that set the Gold apart from all other wires under $2000 per meter!
I would judge the Gold at just a tad warmer than perfectly neutral. This is more than likely ideal for 99% of the systems in the $50-100K price range for general-use interconnects. As they are not shielded, they should not be used as phono cables. All other uses are fine.
The Golds retrieve beautiful true timbres with tons of definition. Imaging is solid and highly focused. Air and ambience are generous and lifelike.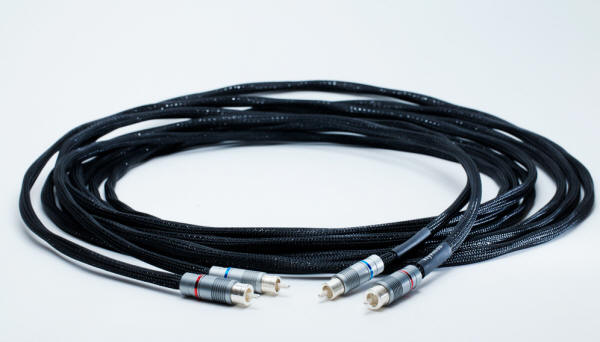 Audio dynamics are graceful and controlled when delivered by the WyWires Gold, with no overhang. Bass notes are produced with authority and textural nuance. These are smooth-sounding wires, with no crispies to report. All of these traits are enhanced by the Bybee filters, which work their wonders at 2kHz and lower. They have little effect on the high band, which is just the opposite of what many think the Bybees do. The music lives in the mids and low frequency ranges, so this is why their benefits are so revealing when present. Having the Bybee filters built in to the wire is ideal, I assure you!
All in all, the Golds offer an aliveness and truthfulness not usually seen in interconnects under $3000 per meter. Any flaws that I might imagine I heard with the Golds were through subtraction, and were quite acceptable to me. These are the wires that you have been searching for: they just get out of the way of the music, and do not leave you broke in the offing. Made in the USA, they are available in any custom configuration you might dream up, with no hassle or question from WyWires. Nice.
The Golds are very even sounding from top to bottom with nary a lump or bump. If I were to nit-pick, I might like a bit more slam in the bass, but you need to remember that I am used to the $6000 per meter stuff, so I am spoiled rotten. Many of you may never even hear wires in this exalted price range, but you will get more of their performance than you realize with the inexpensive Golds!
Summary
As a high-value, over-achieving interconnect, it is hard to beat the WyWires Gold series. This new formulation from WyWires is easy to love and wonderful to use. The Golds include Bybee filters carefully built in to the wires right at the connector, and allows the Golds to out-shine the competition. With oodles of definition and extraordinary quietude and blackness, the Golds are one of the best interconnects on the market under $2000 per meter... maybe THE best.
I recommend the WyWires Gold Interconnects with no reservations! Very well done, WyWires! Robert H. Levi
WyWires Gold
Retail: USD $1399 for 4 feet interconnect; includes integrated Bybee Slipstream Purifiers
WyWires
16501 Sherman Way, Suite 120
Van Nuys, CA 91406 (Los Angeles)
818.981.4706
www.wywires.com
info@WyWires.com