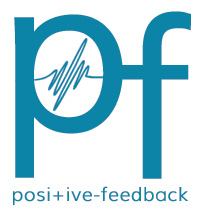 You are reading the older HTML site
Positive Feedback ISSUE 64
november/december 2012
Thomas Dolby, A Map of the Floating City
by John Acton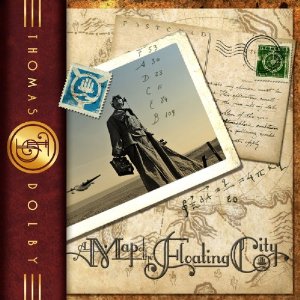 Thomas Dolby recorded his first full-length album, 1981's The Golden Age of Wireless, with monies earned as a session keyboardist on Foreigner's 4 record. Dolby's non-album single, "She Blinded Me With Science," was a smash hit, one that had the record executives scrambling to quickly reissue The Golden Age of Wireless in the United States with the single included. The success of "She Blinded Me With Science" proved to be a double-edged sword for Dolby. While the popularity of that one song eclipsed and overshadowed that of his subsequent singles, relegating him unfairly to the "one-hit wonder" category, it did afford him the industry recognition and finances needed to craft and release four more records up through the early nineties. Listeners accustomed to only "She Blinded Me With Science" would perhaps be surprised by the accomplished songwriting, masterful storytelling and depth of musical connection present across the breadth of Dolby's albums.
Subsequent to the release of his soundtrack to The Gateway to the Mind's Eye in 1994, Dolby left the music industry and founded a technology company, where he, among other achievements, co-invented the ubiquitous polyphonic Nokia cell phone synthesizer. And in 2001, he became the musical director for the annual TED conferences. Given his nearly 20-year hiatus from creating music, fans were surprised to learn that Dolby was working on material for a new record.
A Map of the Floating City represents Dolby's most ambitious album and is thematically divided into three mini-suites, each conceptually unified lyrically and musically. Constructed as a virtual roadmap across three imaginary continents, the album is musically evocative, providing a superlative backdrop for the characters and the stories that he so convincingly brings to life in these songs.
The first suite of songs, Urbanoia, opens with "Nothing New Under the Sun," in which Dolby, tongue only slightly in-cheek, describes a music legend struggling to come up with the next great hit, only to find that his half-hearted failed attempts have inexplicably blown up into the next big thing. The most overtly-techno song on the record, "Spice Train," with its infectious beat and swirly Eastern-tinged synthesizer washes, gets the pulse racing before giving way to the slower yet still-rhythmic "Evil Twin Brother" and "A Thing Called Love," which contain some of Dolby's bleakest lyrics set against bouncy tempo-driven melodies. The Amerikana chapter changes gears musically with a grounding in American roots and Western twang. There's plenty of Dolby's familiar quirkiness, however, and the lyrics on "Road to Reno" and "17 Hills" stand among his best. A Map of the Floating City concludes with the three-song Oceanea suite. Comprising three largely-atmospheric ballads, it's here that Dolby is at his most introspective, employing keyboards, chill jazz styling's and bossa nova beats to great effect. Only in the closing "Lifeboats" does he juxtapose the dreamy cadence with a clangorous interlude punctuating his lyrical message, a metaphorical discourse on the ruin of all things.
On A Map of the Floating City, Dolby has enlisted an A-list of supporting musicians, including the ever-present Eddi Reader, as well as newcomers Regina Spektor and particularly, Mark Knopfler, who adds his legendary guitar playing to "17 Hills." Sonically, the CD is well-mastered, eschewing much of the heavy-handed dynamic compression and spatial flattening that's an all-too-common by-product of modern mastering techniques.
Revealing more and more with repeated listening, Thomas Dolby's A Map of the Floating City is more than just a coming-out-of-retirement milestone, but a true musical statement, a return-to-form that may just represent his best record yet.
Formats: CD, MP3