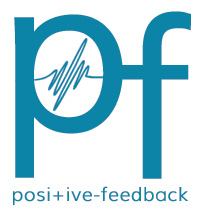 You are reading the older HTML site
Positive Feedback ISSUE 64
november/december 2012
einstein
The Preamp
as reviewed by Danny Kaey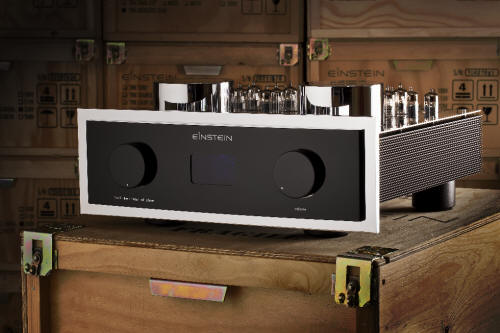 Having just reviewed Einstein's scandalously fabulous The Flash and The Thunder cables, it is now time to focus the attention onto their components. Ah yes, those components. I think it is a testament to Einstein's creative design force that the two most talked about components in casa Kaey are the Einstein system and the darTZeel integrated (the Brinkmann LaGrange is part of that too, however, it is a given that at any moment it receives kudos anyway, as vinyl is now suddenly cool, again). I can't really remember a time in recent memory when visitors appeared so enamored with the look of a component.
Truly, Einstein's stuff isn't cookie-cutter, me-too; no, it is quite the opposite: distinctive, nay, luxurious, with build quality that has to be among the finest available. Of course, building fancy components is one thing—most anyone with enough access to cash and manufacturing capabilities can do that—but it is really work designing classy components that look otherworldly and sound amazing. Einstein has been doing this for the past 20 years. Not a small feat by any stretch of the imagination.
Those of you who have followed Einstein over the years may recognize the component of this review, as in many ways it resembles The Tube preamp from year's past. While the overall look is indeed very similar, Volker Bohlmeier (principal at Einstein) contends that really, "it is more of a total and complete redesign with significantly updated internal components and an all new machined aluminum chassis, said to be far more effective at vibration and resonance control."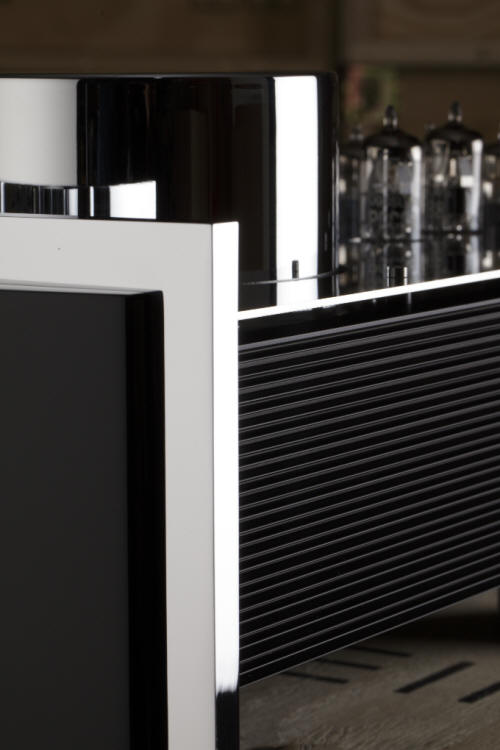 Indeed, one can spend a fortnight looking at The Preamp, alas the technical specs of this component are no less ingenious. First, it is in fact a fully balanced design from input to output, meaning that when you connect balanced cables, you truly have a fully balanced electrical system loop. To combat the ever important issue of hum, The Preamp features a semi floating channel ground, whilst operating with two amplification stages: 1st stage differential amplifier, 2nd stage, output buffer. The Preamp also features two rather unique topologies and technological feature sets. First, the volume control is shunt operated and outside the signal path. Second, perhaps even more interesting, the source selector is a tube filament switching device. Now there's a killer. Get it? The source selector is also outside of the signal path, meaning that each input has its own compliment of tubes, as you switch from one to the next, each input stage is individually turned off and on. This, to my knowledge, is a completely unique Einstein piece of engineering.
As if it were necessary to mention, The Preamp is of course a dual mono design, featuring 10 JAN Philips NOS 6922 input tubes and 8 EI NOS PCC 88 output stage tubes. Tubemeisters, eat your heart out! Now, those tubes aren't merely chassis bolted, no, in typical Einstein fashion, the tubes are suspended by an elaborate vibration absorption mechanism designed to further enhance the sound quality of this component. There are 5 sets of inputs, 2 for balanced mode, 3 dedicated to single ended inputs as well as 2 sets of outputs, for both balanced and single ended operation. Technical specs aside—though I have no doubt that someone far more technically proficient than me could spend paragraph upon paragraph dissecting the details further—this is one hell-uv-ah preamp.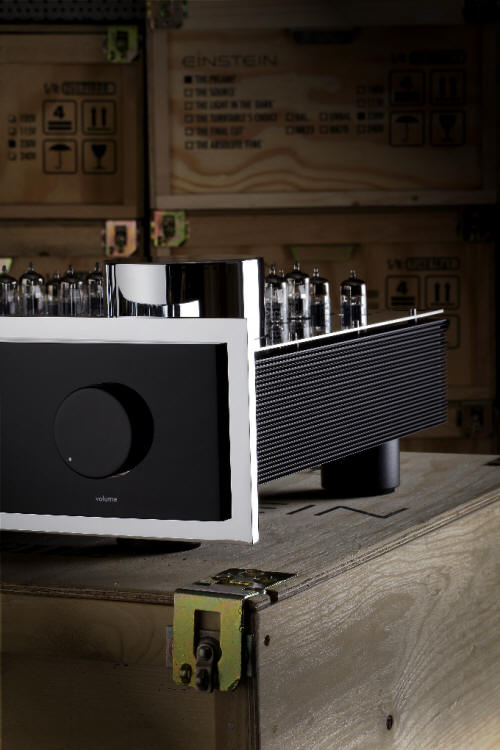 Setup was a breeze, then again, what else would you expect from a preamp? Using a pair of Einstein's balanced The Flash interconnects, The Preamp quickly made friends with its cousin, Einstein's The Light In The Dark Mk II hybrid amp. This match, while perhaps most natural in appearance, was by no means a sign that The Preamp was only capable of working well within its own stable. No, quite to the contrary, another terrific quality of this component is the fact that it plays nicely with most any other amplifier as well, though more on that later.
So let us move to the nitty-gritty, otherwise known as what's this thing sound like part of the review. If you didn't know that this preamp is tube based, you'd never guess it, guaranteed. On both my ZU Audio Definition MK IV and Marten Djangos, there is absolutely no hum whatsoever. Zero. Dead quiet. Seriously, it is quite eerie as normally you would expect at least some form of background noise to be present, especially so on the 101db efficient ZUs. Alas, there's simply none. In fact, when I first noticed this feature, I immediately thought to double-check the connections and state of power, as I simply could not believe my ears. Fools, I say, fools!
Given the implications of the technical specifications The Preamp features, it stands to reason that this preamp will be a) dead quiet, b) very dynamic and c) have vanishingly low distortions—if audible at all. Having confirmed the first assumption in situ, it stood to reason that the others weren't all that far behind. Much like the Einstein cables I mentioned earlier, it is quite astonishing how dynamically rich and expansive this preamp sounds. Music—sourced through my reference Playback Design MPS-5 / USB-X digital front end and Brinkmann LaGrange/A90 analog rig—that I am all too familiar with, springs to life with such lifeforce that it is truly remarkable what Volker and team have been able to accomplish.
No matter the cut, notes appeared from dead silence progressing through attack, sustain and decay with speed and accuracy normally not associated with tube equipment, especially not a design that features a total of 18 tubes. Cueing up one of my all time classical recording references, The Rite Of Spring with Gergiev and the Kirov orchestra on Philips (2001), the sound of this majestic piece was at once alive and incredibly vibrant. The orchestra appeared to light up, with each movement and piece springing forth new revelations in dynamic realism and force. Now mind you, I have heard this recording many a time, yet, in many ways, The Preamp opened up a seemingly new window of discovery in the dynamic subtleness by Gergiev and the Kirov orchestra.
Electronica, a speed freak genre if ever there was one, is another highlight for The Preamp. A cut from Yello's The Eye (2007), "Planet Dada," awoke new and old memories alike. Blindingly fast cuts, electronic pulses, and pounding bass are all de rigueur for this track; yet, in so many ways, it was as though I heard far deeper into the mix, giving me that much more insight into the minds of Dieter Meier and Boris Blank. As with Kirov's orchestra, Yello is all about timing and precision. Expertly produced and extremely well recorded and mastered, their music begs to be played on a system capable of producing both micro and macro dynamics and nuances with speed and clarity. Sure, you will get the basic idea of what the recording is all about on most any system. Play it on something capable of full frequency extension and dynamic range and you are in for a treat. What is most fascinating about Einstein's The Preamp, is the fact that you have a main system component capable of extending and illuminating your music library all at once, giving you that extra bit of insight – audiophiles rejoice.
The other day Mr. Record, aka Robert Pincus, record maven and part time reissue producer (lately responsible for IMPEX records, previously Cisco Music's catalog) gave me a decent copy of Johnny Cash at San Quentin. This resort recording whilst typical in somewhat of bland, generic live sound (it was recorded at the world famous San Quentin prison of course), managed to exalt virtues via The Preamp hereto forth unheard of. On occasion, Cash's voice sounding somewhat muddled, muffled, and distant, Einstein's preamp at least managed to evoke some level of liveness and character from this original Columbia red label pressing. While this recording would never be deemed "audiophile", The Preamp managed to make the most of it, by being positively additive to the sound. Toes tapping, pants flapping and all, this recording has to be a truly a one of a kind artistic gem, made that much more appreciative through the Einstein preamp.
But wait, there's more. If Einstein's magic circuitry enhances dynamics and background quietness, then a follow-up result must also be greatly enhanced detail retrieval. Quite simply, when the preamp gets out of the way, there's more music that comes through. Turns out that this is de facto the case with The Preamp, for example, playing several cuts off Fleetwood Mac's Rumours revealed that much more low level information. Previously obscured notes and details became that much more present as layers where unpeeled and revealed. Bass lines were that much more cleanly delineated and outlined; the effect was overall similar to someone taking a flash to enhance the lighting of an image. You can see the same image with or without flash, but the image which has been properly lit and exposed will reveal that much more detail.
Switching to my pair of anniversary edition Quad II monos—connected via Einstein's The Flash RCA cables—produced pretty much the results I had expected. Without question, one immediately heard the great qualities the Quad's made famous oh so long ago. The razor sharp imaging and dynamics of before were replaced by the Quad's sonic signature. Rich, sonically lush with a wonderful midrange bloom, that is quite the value add for certain recordings. Thus, The Preamp does exactly what a great preamp should do. Stay out of the way and let the music flow upstream from your source to your speakers.
Fundamentally then, The Preamp is quite the German Wunderkind. An interview I read sometime ago with Volker Bohlmeier outlined his vision for Einstein. Paraphrasing, his main goals are essentially to recreate the dynamic realism of live music as closely as possible in a home environment. I'd say that he has done just that. No matter what musical preference you have, The Preamp will certainly make your music library shine in new light. Proper source and all—read: the better the source, the more will come through, this component is quite unlike any other tube preamp you will hear. Bold, dynamic, with umpteen levels of resolution in between, music simply sounds that much more engaging. While an all Einstein system isn't prescribed nor necessary, this preamp can bring about a whole new level of realism when used with other Einstein components. I think Volker and company are on to something. Highest recommendation, A+++. Danny Kaey
The Preamp
Retail: $28,000
Einstein
www.Einstein-audio.de