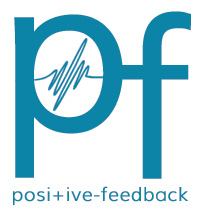 You are reading the older HTML site
Positive Feedback ISSUE 65
january/february 2013
DSD News Flash: Premonition Records Announces Downloadable DSD
by David W. Robinson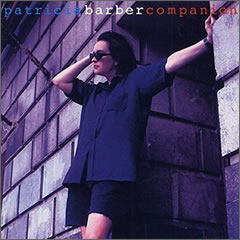 [Image courtesy of Premonition Records]
Mike Friedman of Premonition Records informs me that he has just launched their first DSD (64fs, or "Single DSD") download of the Patricia Barber album, Companion. This will be the initial release of what Premonition plans to be a series of DSD downloads of their catalog. In addition, Premonition will be offering selected recordings in 15 ips half-track open reel, including Companion.
I was able to download Companion in DSD, and give it a listen. In fact, I am listening to it again as I write these words to you.
Companion is a live set from Patricia Barber, and has the strength of all good live recordings: immediacy. My initial impression is that the DSD conveys that immediacy quite well. You get the sense of a small venue, with sonic intimacy and excellent soundstaging. Barber is right there, with her group wrapped nicely about her. Patricia Barber performed piano, vocal, Hammond B-3; Michael Arnopol handled bass; John McLean smoked on guitar; Eric Montzka did a number on drums/percussion; Ruben P. Alvarez also handled percussion; and Jason Narducy was guest vocal on track 5, "Touch of Trash."
With DSD downloads growing as a sector this year, the provenance of recordings will be a factor for music lovers and audiophiles, just as it was with SACD. Given the fact that there are a number of recordings from the early 1980s forward that were done in PCM, it is an unavoidable fact of audio life that not all DSD downloads will be made from analog master tapes or DSD master files. I have SACDs that were originally recorded in PCM, and which sound very fine. This is due to the fact that superior venues/studios, great microphony, excellence in the recording chain (preamps, cables, console, etc.), and the sensibilities of the audio engineering/production team do count for a great deal in the final recording. Naturally, I prefer analog master tapes or DSD master files, but I won't turn my nose up at good recordings done in PCM, and brought over to DSD.
As a matter of fact, my own impression over the years is that taking really fine PCM over to DSD results in a better sound. I can only speculate as to why this is so, but…there it is! (Don't believe me? Check out the Top Music SACD, Joe Weed: The Vultures. It's originally a 96kHz/24-bit recording, but the quality of the sonics overcomes that in short order. I do confess that I wish that it had been done originally in Double DSD, though!)
All of that is preamble to the fact that the provenance of Companion is that it was originally recorded in 96kHz/24-bit PCM, then mixed to ½" analog tape. From that tape, David Glasser of Airshow Mastering created the 64fs DSD files that you'll download at the Premonition Records site. (One exception; track 3, "Like JT," had to be recorded in 44.1kHz/16-bit on the fly, when their multi-track unit crapped out. Live sets are like this. Mike tells me that they tossed the mix on the fly to their CD recorder, since that was their backup. They liked the track so much, that they included it, despite the lower resolution. I can sympathize.) Somehow, this production process has ameliorated the usual PCM "feel" (e.g., glare, a certain edginess, a glassy flatness) that PCM usually delivers. I won't regret what can't be changed; I'll simply enjoy the definite quality that is here in DSD.
This allows me to make Companion a recommended recording; DSD lovers who have a yen for a Barber live set should get over to Premonition Records ASAP and download it while it's hot!
Companion retails for $30, and is available at their Web site's download section, at http://www.premonitionrecords.com/productdetail.php?p=107.