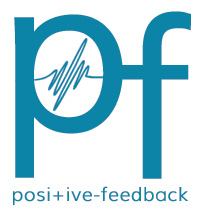 You are reading the older HTML site
Positive Feedback ISSUE 65
january/february 2013
More Breaking News about DSD: Merging Technologies Prepares to Release Its Multichannel 256fs (Quad DSD) Horus Converter; Opus3 Records Launches Its DSD Download Store
by David W. Robinson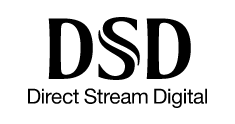 Merging Technologies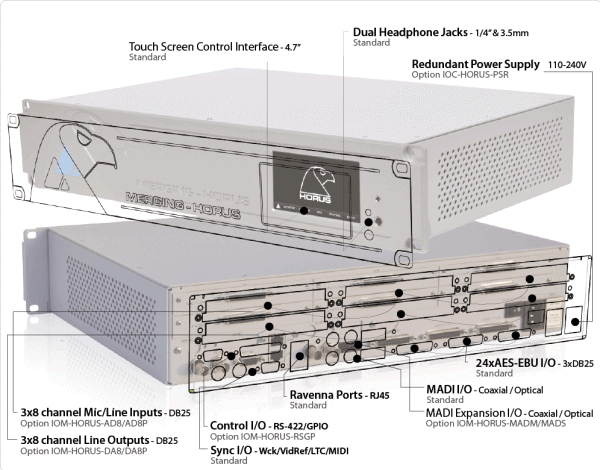 The Merging Technologies Horus Workstation: Multichannel DSD at 256fs! (Quad DSD)
There is more news on the rapidly churning DSD front in fine audio. I have received word from Merging Technologies that the updated firmware for the Horus DSD converter and Pyramix 8.1 is scheduled for release in April, 2013. It will include the following features:
Recording of multichannel DSD at 256fs, 128fs and 64fs

Editing of DSD at 256fs, 128fs and 64fs

Mixing of 256fs, 128fs and 64fs multichannel recordings in DXD (352.8kHz/32-bit)

The generation of 256fs, 128fs and 64fs files from an edited 256fs, 128fs or 64fs recording or DXD mix, in various DSD file formats with metadata.

Down-conversion from 256fs to 128fs and 64fs at final file generation
Merging Technologies states that the specifics on the precise number of channels that can be supported at any given frame rate (64fs, or "Single DSD"; 128fs, or "Double DSD"; and 256fs, or "Quad DSD"…internally, MT refers to these as "DSD 2.8," "DSD 5.6," and "DSD 11.2" for the sampling rate in mHz, respectively) is still being finalized, and will be announced later. But they note that "the Horus unit itself is a 24 analog channels unit. It's definitely capable of 24 [analog-to-digital] and 24 [digital-to-analog], by modules of eight channels. This also means, for example, that a unit populated with 6 [analog-to-digital] modules (and no [digital-to-analog]) supports the recording/conversion of 48 channels of 256fs DSD! This is working today.
As these details are firmed up, I'll pass along updates. But clearly this is a major breakthrough on audio production in the studio for DSD. Professional recordists and audio engineers should take note.
For more information, industry professionals should contact Dominique Brulhart, Head of Software Engineering: dbrulhart@merging.com
Opus3 Records Opens Its Downloadable DSD Store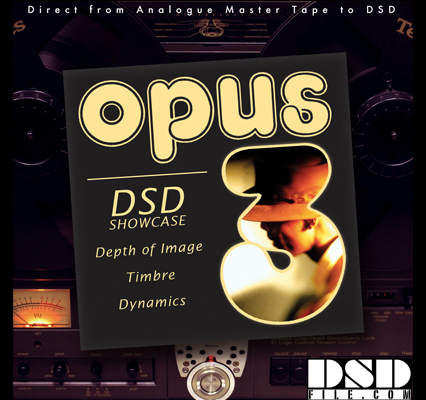 Jan-Eric Persson, head of Opus3 Records, has informed me that Opus3's new DSD/Double DSD download store, DSDFile.com, is now open for business. Located at http://dsdfile.com, it will feature an increasing number of DSD and Double DSD downloads of the excellent catalog from Opus3 Records. Jan-Eric is personally supervising the conversion of his 15 ips half-track open reel master tapes to DSD and Double DSD. Both sampling rates will be available at DSDfile.com.
The first Opus3 Records DSD and Double DSD is their title DSD Showcase 1. Featuring tracks from various recording projects and artists over the years, Showcase 1 is a sample of things to come in the very near future from Opus3's DSD download project. Jan-Eric and Hugo Thorstein were kind enough to give me advance samples of the Double DSD version of their Sampler 1 and Sampler 2 DSD downloads. Having spent a number of hours listening to these via the Playback Designs MPS-5 with USB-X, the Mytek Stereo 192-DSD DAC, and the exaSound e20 DSD DAC, I can tell you that the results are truly breath-taking. In fact, once you hear these Double DSDs, even the most skeptical listener must be struck by the extraordinary and unique quality of these recordings. It's like having the 15 ips master tape playing right there in your listening room, quite literally. (And I ought to know; I own some of Opus3 Records' Analogue Master open reel tapes, and have heard them on the UHA Phase9.) Jan-Eric's exceptional engineering comes through with shocking transparency and directness via these Double DSD files.
Without equivocation or qualification, I can tell you that these Double DSDs from Opus3 Records are eloquent evidence of why we must have DSD/Double DSD in our listening rooms!
The experience is a fundamental game-changer, one that won't be restricted to the relative few who can afford state-of-the-art reel-to-reel setups.
As I said many years ago (1999), this is "mic feeds and master tapes for the masses."
Drop your socks, and zoom over to DSDfile.com immediately! Purchase the Sampler 1; it's the harbinger of a whole new world of transformational audio to come!