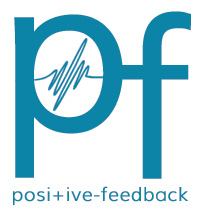 You are reading the older HTML site
Positive Feedback ISSUE 65
january/february 2013
Elgar Orchestral Works
by Stephen Francis Vasta
Mette Christina Østergaard, mezzo-soprano; Peter Hall, narrator; Margaret Fingerhut, piano; Munich Symphony Orchestra/Douglas Bostock. Scandinavian Classics 220576-205. TT: 65.12.
Downloads: classicsonline.com, 320 kbps (all selections); Amazon.com, VBR (A Voice in the Desert and Polonia not available); emusic.com (same omissions); itunes.apple.com (same omissions)
None of these Elgar works are common, but the only out-and-out novelty here is A Voice in the Desert, for speaker, soprano and orchestra, composed in 1915 and premiered in 1916. The melding of genres into a sort of extended melodrama, is akin to that in Copland's Lincoln Portrait—or, among near-misses, Marc Blitzstein's Airborne Symphony—in the American repertoire. The narration, stressing "common cause" in wartime, effectively evokes a "You Are There" immediacy; Peter Hall lends it the rhythm and urgency, if not the orotundity, of a Churchill radio broadcast. He and the singer, Mette Christina Østergaard, are both microphoned a bit too closely relative to the orchestra, which plays with fervor.
The suite from The Spanish Lady and the Polonia overture, while comparatively rare, have turned up before. Marriner's poised account of the Spanish Lady music, with his Academy of St-Martin-in-the-Fields (Argo, then Decca) had the catalogue pretty much to itself for years. It still holds up well, but the Munich orchestra's larger string section provides greater tonal body and warmth. Polonia was commissioned for a 1915 relief concert on behalf of Polish refugees. Despite incorporating several traditional tunes, it doesn't sound particularly Polish: it's pure mainstream Elgar, a concert overture in his dramatic-affirmative mode. On a Naxos disc, James Judd draws higher-octane sounds from the New Zealand Symphony, with bolder brasses; but Douglas Bostock's more relaxed approach is no less grand in the climaxes.
The Crown of India music, composed for a 1912 masque marking George V's visit to India, is usually represented just by its March. Bostock's reading of it is spirited, though he misses the ultimate command of phrasing—of the timing of rests and pauses—displayed by such native interpreters as Sir Adrian Boult (EMI). This program appends three more movements from the same score. There are two vocal movements, Hail, Immemorial Ind! and The Wind at Dawn— the first attractive but somewhat aimless, the other a clearer structure, similar to Elgar's better-known songs and vocal works. (Østergaard sings them both prettily; but, as in A Voice in the Desert, she's pretty much unintelligible.) Rounding off the set is a Pomp and Circumstance-ish Empire March, rousing but less distinctive than the first one.
Dutton Labs has brought us the unfinished piano concerto in Robert Walker's performing edition of all three movements. Here we get just the central slow movement—designated Poco andante con rubato on the Dutton disc—in the 1956 edition by Percy Young, who considered this "...the only section in which the outlines are more or less complete, in sketch form..." It's attractive, though you may find the composer's idiom odd when applied to a piano concerto. Margaret Fingerhut's sensitive inflections and firm yet limpid textures are seconded by glowing sounds from the orchestra.
As suggested, these performances are more than mere discographic stopgaps. Bostock's musical, well-organized interpretations finally redeem, for me, his clunky Dvořák Slavonic Dances (Royal Philharmonic Collection) The Munich Symphony—presumably no relation to the estimable Munich Philharmonic—responds with polished, vibrant tone: the woodwinds are particularly expressive.
Some production details are questionable, however. Ending the program with the Civic Fanfare needlessly leaves the listener hanging at an unresolved cadence. The packaging is handsome, but, as with several other Scandinavian Classics releases, I ended up having to cut the cardboard slipcase to extricate the jewel box within. (Downloaders won't have this problem; but note that, of the sites I checked, only Classics Online offers access to the entire program.) Finally, how does a German orchestra playing British music under an American conductor wind up on "Scandinavian Classics," anyhow?
Stephen Francis Vasta is a New York-based conductor, coach, and journalist.