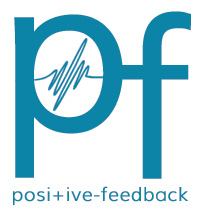 You are reading the older HTML site
Positive Feedback ISSUE 65
january/february 2013
Rush, Clockwork Angels
by John Acton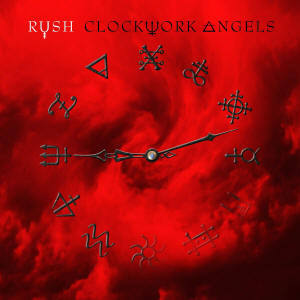 Hailing from the Willowdale suburb of Toronto, Canadian rock band Rush was formed in 1969 by vocalist and bassist Geddy Lee, guitarist Alex Lifeson, and drummer John Rutsey. Subsequent to the band's eponymous debut album in 1974, Rutsey quit the band due to health concerns, and was replaced by Neil Peart. Peart's joining represented the final ingredient in the band's recipe, setting the stage for 18 subsequent studio releases and massive commercial success through four decades.
Over the course of its career, Rush has consistently exemplified the virtues of consummate musicianship and accomplished songwriting coupled with insightful lyrics. Through the years, the band's musical style has changed and evolved, from the progressive leanings of their 70's output, through the synthesizer-infused and new-wave influenced 80's, finally culminating in the heavy, neo-progressive metal of the 90's and 2000's. Snakes and Arrows, released in 2007, represented a minor return to form for Rush. While still heavy, Snakes and Arrows incorporated more musical variegation, including a subtle harkening back to their progressive roots, as well as a greater use of keyboards and acoustic guitar than had been utilized in years.
Rush's newest release, Clockwork Angels, continues this trend of progressively looking back, while also introducing a construct unique in all of the band's long history, that of the concept album. While Rush is no stranger to the concept-album format, most evidently displayed on their mid-70's records, Caress of Steel, 2112, and Hemispheres, the concept portion of these records was limited to one album side. Clockwork Angels, in contrast, comprises a true start-to-finish concept suite of 12 songs over four LP album sides. Incorporating elements of steam-punk and Orwellian dystopia, the album chronicles a man's journey through an alternate reality, one populated by authoritarian forces embodied most notably by the Watchmaker, who seeks to regulate and control every aspect of society and day-to-day life. Against a seemingly post-apocalyptic backdrop, the album's protagonist encounters numerous internal and external antagonists during his travels, and struggles to find meaning and enlightenment along the way.
Musically, Clockwork Angels represents Rush's freshest, most-inspired work in years. Marrying the heavy riffs and production values so prevalent in their recent releases with more overtly-progressive elements makes for an album that in no uncertain terms proves that Rush is still musically relevant. Employing the classic progressive calling cards of changing key and time signatures, the band incorporates various musical influences, from metal to jazz. Lee's voice is relaxed and centrally focused in the mix, with less emphasis on the multi-tracked Geddy-choir so prevalent in Rush's output from Test for Echo onwards. Likewise, his bass playing has never sounded better, and on songs like "The Wreckers," his fluid and frenetic playing is accompanied by a foundation-cracking depth of extension. Compositionally, the songs on Clockwork Angels are longer, allowing the band to stretch out both thematically and instrumentally, and Lifeson's guitar solos are particularly stunning, as is evident on "Headlong Flight," where his virtuosity is matched by his penchant for melody. Peart displays his usual consummate mastery of the drum kit, and allows himself greater flexibility with his fills and rolls, proving yet again that he deserves to be counted amongst the greatest rock drummers of this, or any time. Perhaps the most pleasant surprise of all on Clockwork Angels is the presence of two excellent ballads, "Halo Effect" and the extended closer, "The Garden." Espousing a maturity not evinced in previous works, Rush chooses to eschew the obvious hooks present in songs such as "Closer to the Heart" from A Farewell to Kings for a more developed and subtle melodicism.
Sonically, Clockwork Angels, like much of Rush's recent catalog, is dynamically compressed but relatively clean sounding. Bass extension and power are unparalleled, and the midrange on the CD version is just warm enough to avoid sounding distinctly sterile. The treble is grain-free, but ultimately lacks some air and transparency.
Formats: CD, LP (2), MP3