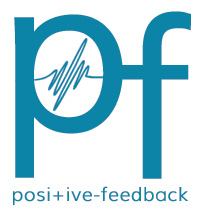 You are reading the older HTML site
Positive Feedback ISSUE 65
january/february 2013
Back to the Future: Why I Returned to the Fat Bob S
by Andy Schaub
"Here I stand head in hand
Turn my face to the wall
If she's gone I can't go on
Feelin' two-foot small"
-Lennon/McCartney
Okay, I admit it: the system has gotten pretty good again. It never really got bad, it just got sub par, meaning that I couldn't imagine sitting in Davies Symphony Hall while playing a vinyl record. I had the best of intentions. I had gotten afraid of using the system and it didn't meet the "girlfriend acceptance factor," which really means that—aesthetically—there were too many boxes stacked on top of one another on custom made stands that cost $13K by themselves, and have several kind of exotic wood in them as well as brass rails throughout, sandboxes at the bottom, and aluminum trim, the sort of thing you'd see at DWR (Design Within Reach). Yes, I even own an Eames chair, although it's currently sitting in my bedroom. But getting back to the system, it just didn't quite cut it sonically. Once I added the Audio Note CD 3.1x/Mk. II and the Audio Note Oto Phono SE Signature, it got awfully close to sounding "right". As much as I love my Rega RP6, I could hear a lot of record noise, and when a used Transrotor Fat Bob S / SME V combination came along, I had to think about it. I'm still keeping my Dynavector cartridge (the 20x2, low output version, not an XV-1s or 1t) because I don't want to be afraid of breaking it; but hearing Leonard Cohen's Old Ideas on the Fat Bob S / SME V / 20x2 combination—with an Audio Note silver tonearm cable using Eichmann silver bullet plugs and an Audio Note AN-S2—I knew I had to have it if I wanted the "Davies effect".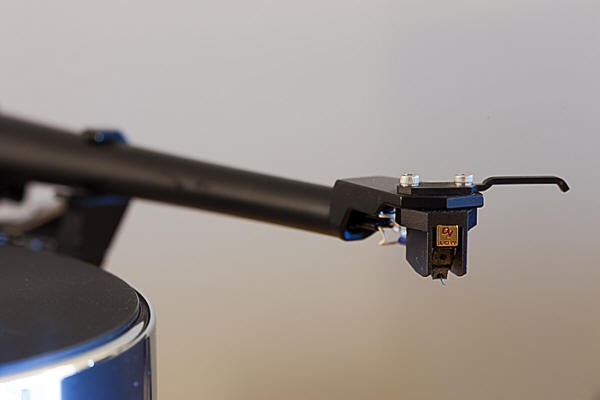 On the RP6, Jack Johnson's Brushfire Fairytales was very noisy. On the Fat Bob S, it was nearly dead silent; and I found that I could listen at a much softer volume and still be musically satisfied. Plus, particularly with the Woo Audio WA6-SE and Audeze LCD-2's, I could actually listen to vinyl on headphones, something that had never happened before. Compared to the RP6, the Fat Bob S is massive; and yet, aesthetically, perhaps because it's all round, it looks relatively small, or if not small at least manageably discreet. Mostly because it's pretty, one could imagine it sitting on a Noguchi coffee table at DWR. Playing the Impex reissue of Belafonte Sings the Blues at 45RPM was a true pleasure with only one single pop or tick on the whole record, likely a defect in the pressing. There's also solidity to the feel of the SME V that's very reassuring; and although the shorter arm means greater tracking error, it also makes it feel more manageable in operation. (In other words, I worry less about breaking it or damaging the cartridge.) As I mentioned, I listened to several records on headphones; and the Analogue Productions reissue of We Get Requests by the Oscar Peterson Trio sounded lush, with a deep, black background, again at 45RPM in the double LP format.
Listening to the opening track of John Abercrombie's Animato, I can hear detail in the treble that—while perceptible with the RP6—sounds less forward and more delineated. The synthesizers on track two have a more natural sense of attack and decay to them; and every time I hear an electric guitar, it sounds a little more like it is crying. Perhaps it's the extra mass and rigidity of the SME V or of the Fat Bob S itself. This is not a Fat Bob Reference with a DaVinci tonearm and cartridge; but it's good enough for me sonically and, like the Rega with the same Dynavector cartridge (the 20x2, low output version), I feel comfortable handling it. My only concern is that the neighbors will hear more music playing through the floor. Drum skins sound more taut and natural. I know that I said the Rega RP6 reminded me of my SME Model 30 and 30/2; and, in the context of that system, which had a very dynamic phonostage, it did. However, I have a very different system now, one that is much more neutral and revealing; and if I can approximate the comfort I have with the RP6 and get better sound—again, in it's own, unique, midrange-oriented kind of way—then I say why not? Plus, like I said, it looks oh so pretty sitting on my well-oiled basswood shelf. One thing I notice about the Fat Bob S / SME V combination is that it doesn't have a midbass "bump". That's both good and bad; I kind of miss the rush of the low-end synthesizers getting slightly exaggerated. On the other hand, I want what's real if this combination truly passes the, "Davies test".
I have the Coup D'Archet Martzy box set and I could never bring myself to play it on the Fat Bob Reference because, well, I was afraid of breaking the tonearm or cartridge. On the Rega I never tried because I assumed—perhaps erroneously—that the older recording would simply not sound that good on such a pedestrian turntable. Of course, the RP6 is anything but pedestrian, so it was probably my loss; but on the Fat Bob S / SME V / 20x2 combination, it really sings, bringing a smile to my face without making my brow sweat for fear of breaking yet another cartridge (and I have broken plenty of them, believe me, including a Spectral MCR IIb, a Lyra Titan [i], and the original version of the DaVinci Grandezza Grand Reference cartridge). I must say it is nice hearing almost no record noise at all. Lastly, I put on Kenny Burrell's Guitar Forms, which has about every style imaginable played on it; but I found particular fondness in track two of side "A", a kind of slow Flamenco waltz of a guitar solo that eventually gives way to Gil Evans' orchestration. Oh how sublime! My friend (let's call him Paul) was worried that, if I acquired the Fat Bob S, I would stop listening to records again. Paul (and you know whom you are), you couldn't be more wrong! Viva la vinyl.
Kindest regards,
Andy