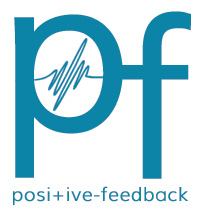 You are reading the older HTML site
Positive Feedback ISSUE 66
march/april 2013
Internal Investigations: Case #2
by Daniel Zimmerman
[All paintings and drawings by Daniel Zimmerman]
I'm still puzzled how it all broke down.
It wasn't always like this. I can remember when the experience of living was unimpaired, intact. The whole world trembled with light, and figures drifted through a seamless present. But it wasn't an undifferentiated blur…everything was distinct and recognizable. What I'm saying is, although people and things remained distinct, they were also somehow contiguous with one another. We all touched, and were not repelled. Nobody tried to take over, to secure themselves at the expense of others. You might counter by saying that I must have been shielded from these things by my parents, by my innocence. Of course you're right. Even then, the world was riddled with what is most foul. But I contend that there is… that there has always been… a greater reality, and that each of us has always shared an equal part in it.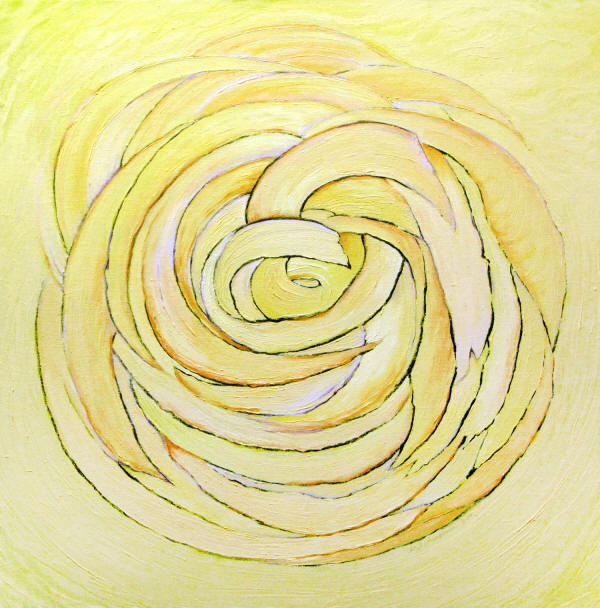 Rotatio, by Daniel Zimmerman

My earliest memory of this radiant continuum is of the seashore. I am lying on a blanket at the bottom of a warm concavity of sand. The air is bright and caressing. My eyes are closed. I hear the soft, muffled roar of waves. The swirling sound reaches through the sand bank, comforting me completely.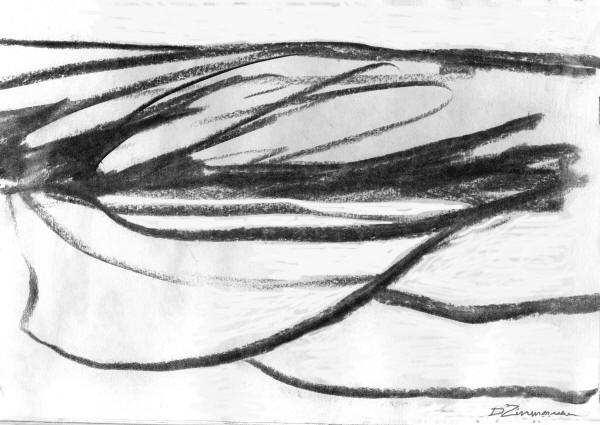 Soft Wave, by Daniel Zimmerman

And then I remember music bright and deep, washing over me as I sat in church on a sun-warmed pew. This thing, music, was very much like the variegated sunlight streaming through a tall stained glass window on my left. It danced on the pages of the hymnal in my lap, and filled the whole room with color. My first experiences of God and of music were one and the same.
My openness to God is centrally linked to the magnificence of my father. On that day I sat listening to the familiar richness of his voice. He stood before the congregation on an elevated platform, booming out. Then I heard all the voices in the room singing together, and I realized that what people were singing related to the dots arranged up and down and across the pages in front of me. I started to whisper in imitation. Then I began to sing, my voice joining the others circulating about the room. I heard echoes of this music deep inside me, resonating like the sound of waves.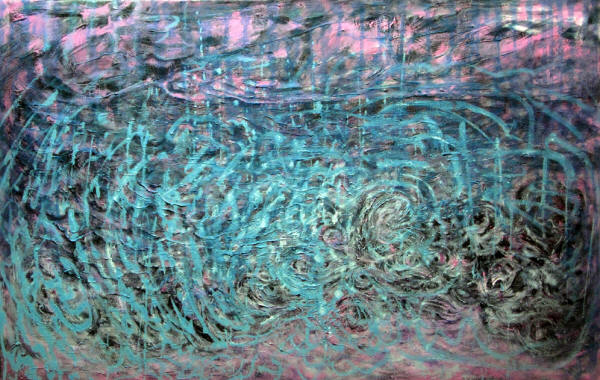 Every person's voice was different, and yet, every voice sang in concert with every other voice, simultaneously, in various directions all-at-once. The effect was profound.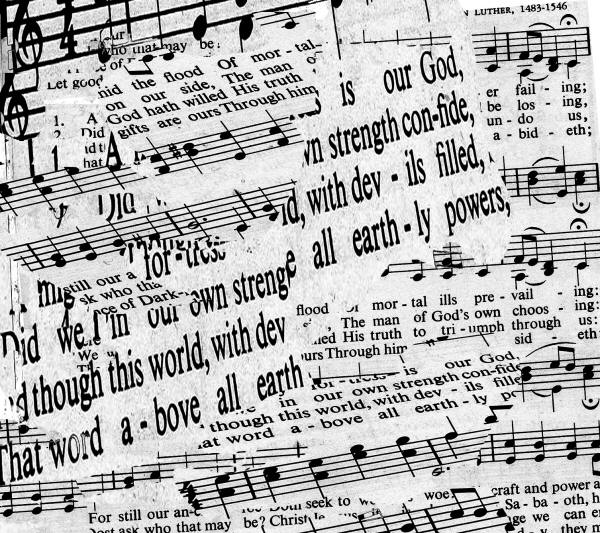 Hymnal No. 2, by Daniel Zimmerman
Then I had an experience that remains the bedrock of my life. There was a presence in the room, a sublime presence that made itself known to me in a language deeper than words, affirming that I was loved, that existence was a good thing. I had found a home for my heart, and I've never met a reality that could take its place.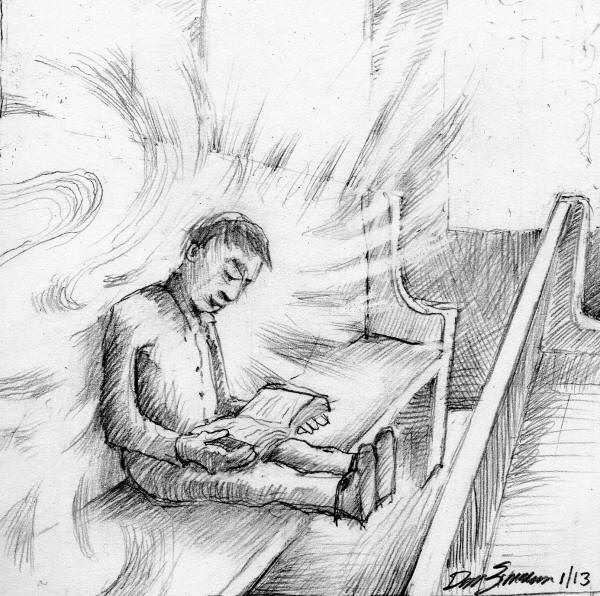 Kindness in the Room, by Daniel Zimmerman
Time passed and I continued to grow up. Besides the realm of light, I started to notice that there were also dark things in this world… sad, painful, and disturbing things. People surprised me. They were much more conflicted than I'd thought. Why were they constantly striving to establish a footing? I couldn't understand it. They acted so unsure of themselves.
I started to notice a widening network of cracks in the seamless world I had once known. And then there was the strange phenomenon…of distance. Suddenly, I was "here" and someone else was over "there"…separate. This was alien to me. I was accustomed to something altogether different. I used to stand next to my father, sidled up close to his soft black robes, to greet people coming in and shake their hands and wish them well going out. Every person was a familiar. But now, all of a sudden, a person could be directly next to me, yet somehow far, far away. Do you know what I'm saying?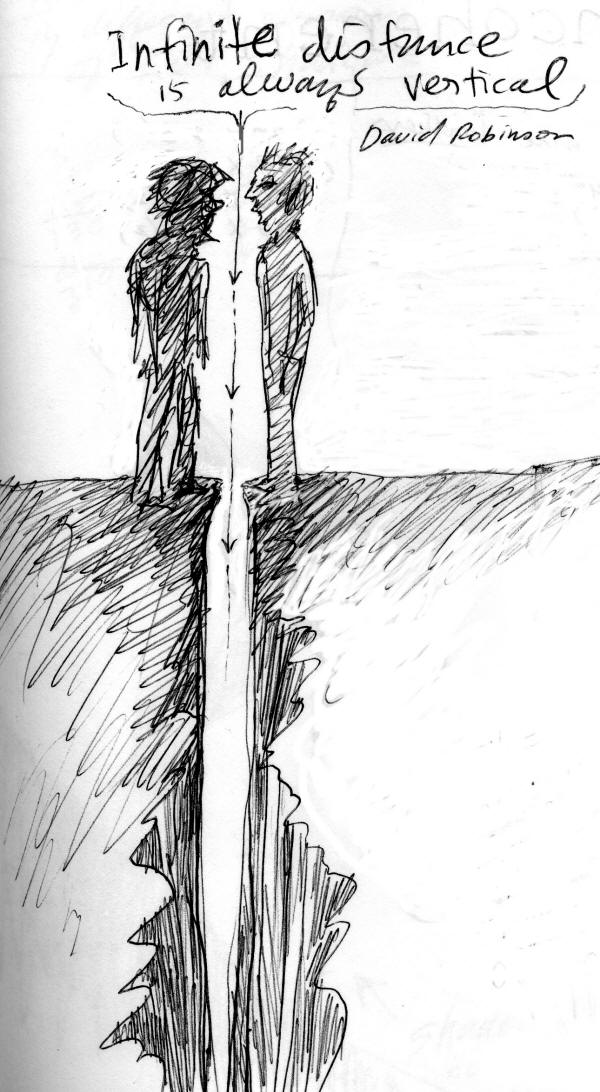 Infinite Distance, by Daniel Zimmerman
Here's a present day example of what I'm talking about. I'm still put off when people greet me by saying, "Hi, there." I find myself thinking "What? I'm not there, I'm right here!" The situation makes me feel like a yawning gulf has suddenly opened up between us, and is being purposefully maintained.
When I was a boy these strange spaces between myself and others were only vaguely disconcerting. My memory of a greater, all-encompassing reality was strong. I have continued, down through the years, to reach for that undergirding reality whenever I feel daunted by the fragmented world.
I just couldn't keep from growing up. And the world continued to atomize. It's not like I didn't enjoy life. It's been a marvelous adventure. But my enjoyment of its beauty also brought an increased awareness of its painfully dark side. Something terrible had begun to eat away at the connective tissue of the world I knew. I'm still puzzled the way it all broke down.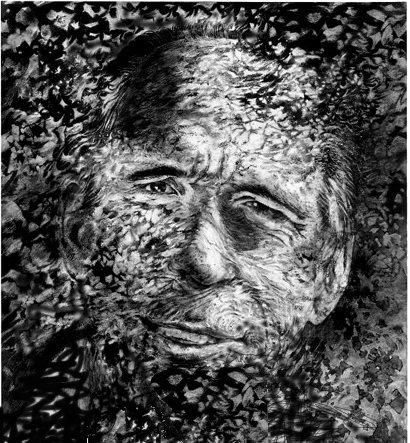 One Man, by Daniel Zimmerman
As for the ultimate gulf, death, allow me a few last words. Let it be known that I totally reject that
loathsome, oft-floated adage: "death is a part of life." Is it supposed to be a comforting statement somehow, or some cold waste of a reality we're just supposed to accept as inevitable? Not me. Death was not, is not... has never been invited to the party.
I'll have no truck with it.