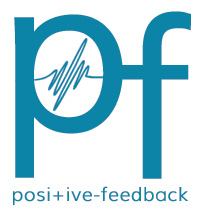 You are reading the older HTML site
Positive Feedback ISSUE 66
march/april 2013
2013 Audio Expo North America (AXPONA) - Chicago
by Robert S. Youman
It has been almost 20 years since CES left Chicago in 1994. Since then there has been a few events with a focus on audio, but nothing on the scale of AXPONA 2013. I am a Chicago native. Back in the day, as an Engineer for AT&T Bell Labs, it was an annual highlight for me to attend and to see the latest and greatest at CES. There was simply nothing like it. From audio and video to telephony to computers and to the adult film industry (ouch), it seemed like everything electronic was represented.
AXPONA is not CES and does not pretend to be. However, for passionate audiophiles located in the Midwest, I think this 2013 event hit the nail on the head. I hope that this is the beginning of a new tradition! Plans for 2014 are said to be on the drawing board. Thank you Steve Davis for putting on such a great show.
In contrast to CES and some of the other majors, this event felt like it was on a slightly smaller scale and provided a more intimate opportunity for those who attended. Yes, there were several rooms with all the goliath like flagship speakers and stacks of components, but the focus seemed to be more on the affordable and reasonably sized systems for your average audiophile. No need to giggle or scream. I understand that everyone has their own definition of affordable.
For this report, I have decided to concentrate more on the quality than the quantity of information. There was plenty of superb equipment to see and hear well beyond what is reported below, but I thought it might be fun to just select my four favorite rooms and to explain why they were my top four.
I am confident that others may have their own favorites. Just remember that these selections are based on my personal biases and tastes. See the Positive Feedback "Meet The Writers" section for more information about my listening priorities.
Lowther-America Room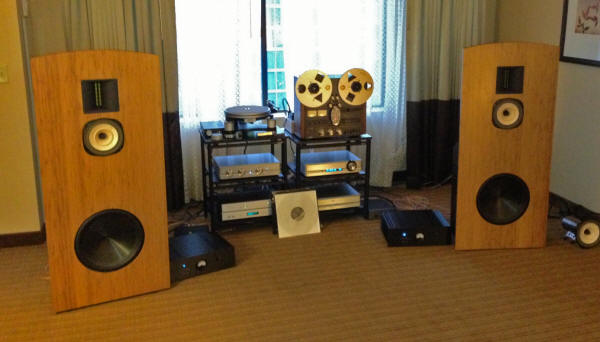 Lowther-America is very much focused on the DIY market. They design and manufacture several types of extremely efficient drivers and can also custom build speaker systems to your specifications. I am a huge Pass Labs fan and have owned and reviewed at least a dozen of their products over the years. First Watt products are also designed by Nelson Pass. I have read about this Lowther and First Watt combination, but I never had the opportunity to personally hear the products together.
The speakers that were demonstrated used a Lowther PM5A, a Rhythmic Subwoofer, and a SLS ribbon tweeter. Efficiency was 98dB/watt. A Technics tape deck, modified by Bottlehead and a Bottlehead Eros tape preamp were utilized. The system also included the Avid Volvere turntable and Benz Ruby cartridge modified by Peter Lederman. The digital front end was the Bryston DP-1 server and BDA-1 DAC. Line stage and phono stages were the Pass Labs XP-20 and XP-25 respectfully. The amplifiers were First Watt SIT-1 mono blocks (10 watts per channel) and the crossover was a First Watt B5. All cables were by Jena Labs.
After just minutes of listening to some large orchestra tracks on vinyl, I immediately understood all the revelations about this combination. The levels of detail and speed were exceptional. The sound stage extended beyond the speakers in all directions. Bass was extended and tight. Not bad for moderate size drivers and a low watt amplifier.
Next was some Ella Fitzgerald on vinyl with a small supporting quartet. The midrange again was dense and incisive but there was a proper weight and warmth to her voice. I could easily pick out the individual musicians in space as they kicked in and out of the music. Timbre, pitch and tone were spot on for all the acoustic instruments.
This is one system that I could easily live with for the long term. The young lady sitting next to me had a smile from ear to ear for the entire session. We were both tapping our toes in unison—especially when Ella got into the groove with some nasty swing.
GTT Audio and Video Room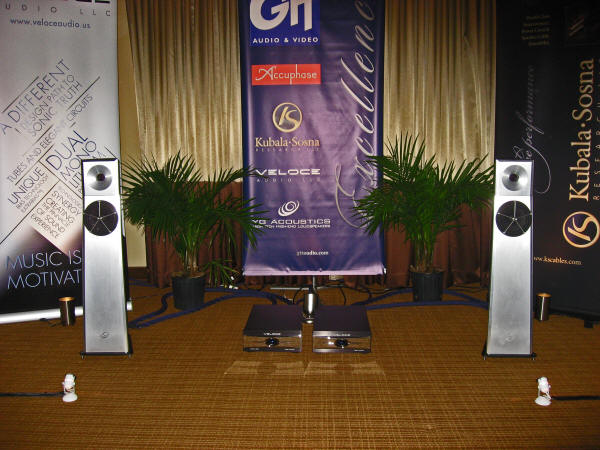 Dick Diamond of YG Acoustics (YGA) is one of the good guys. Compared to many in the industry, he is a very patient man with excellent listening skills. When you talk with him, he is completely focused on your specific questions and feedback. Even with the circus like environment of an audio show, you know that you have his attention and that he cares.
This attitude is reflected in the YGA product line. Someone has been doing their homework and listening closely to their customers. The results are stellar. YGA continues to delight with their Carmel Speaker as their most affordable offering. Plenty of trickle down technology has resulted in a very familiar family sound that belies their cost and size.
In addition to the Carmel speakers, the GTT Audio Room as always provided an impressive array of products and performance. The Veloce Audio LS1 preamp and Saetta monoblock amplifiers were the driving forces behind the magic along with the Accuphase DP-550 SA-CD player. Kubala-Sosna (KS) Emotion wire was used throughout. Maybe there is a message here as I saw KS products in many of the rooms.
First up was some more Ella Fitzgerald. The first thing that I noticed about this system and specifically the Carmel speakers was the impressive level of transparency. Bass was tight with plenty of slam and texture considering the size of the design. There was absolutely no edge or listening fatigue though musical information was pouring out in all directions. The smoothness and transition from top to bottom frequencies was very addictive. Midrange production and Ella's voice was dense and creamy. Highs were highly revealing without etch.
The next selection was some big band jazz that I was unfamiliar with. When you get the blat of the trumpet section and the woody reedy texture of the saxophone right, it can be very exciting. This combination definitely passed the goose bump test. I noticed that a few folks in the room were eying my prime listening position. I don't blame them - you definitely want to soak in all that was possible when experiencing these components. I cannot wait to hear the new YGA flagship speaker - The Sonja. You have to wonder how it could get any better.
Quintessence Audio - Medallion Room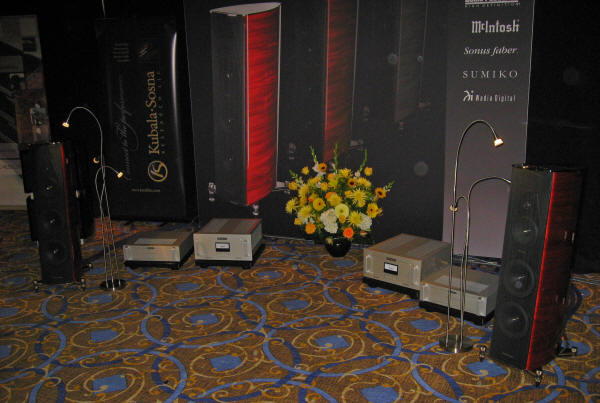 Quintessence Audio is one of the last bastions of high end audio in the Chicago area. Owner Mick Survance is not only a true gentleman and scholar, he and his store set the standard for what audiophile retail should be all about. You can beat the system on the Internet for pricing and used gear, but there is nothing like an honest and knowledgeable dealer who can guide you down the right path, provide insight to synergistic combinations of equipment, demonstrate where it makes sense to invest your dollars without depending on subjective reviews, and then set it up properly at your home for maximum sound quality. In the end, dealers like Quintessence can help save you money by avoiding all the pitfalls, the constant second guessing and the turnover that may never satisfy.
I almost didn't recognize Mick when he approached with a big smile, a warm hand shake and new duds. Having slimmed down, I told him that he looked like Brad Pitt in a gladiator suit. I don't know if that's good or bad. In retrospect, I think it's all good. I was very jealous.
The equipment in this room included the Sonus Faber Amati Futura Speakers, REL G1 Subwoofers, and a large collection of Audio Research gear: ARC Reference 250 monoblocks, DS 450M monoblocks, Reference CD9 CD player, Reference 5SE preamp and Reference 2SE phono preamp. The turntable was the Clearaudio Innovation Compact fitted with a Benz Micro Zebra cartridge. Wire was all Kubala-Sosna Emotion.
The Medallion Room on the main floor at the Double Tree O'Hare was one of the largest venues at the show. Despite all the odd dimensions and curtains everywhere, the acoustics did not seem to throttle the quality of music.
I must provide full disclosure. I am a huge Sonus Faber fan. I have owned all three iterations of the Amati: the original Homage, the Anniversario and now the Futura. I have also owned the Strativari Homage and the original Guarneri Homage. All have strengths and weaknesses. All are known for a rich detailed midrange. Extraordinary at all frequencies, the Futuras follow in the Sonus Faber tradition of musical performance but they also add a new level of incisive attack and inner density. They did not disappoint at this show.
This was my first listening experience with the REL G1 Subwoofers. They were stacked two per channel and behind and outside the Futuras. Having heard the Futuras with the then state of the art REL Studio III Subwoofer in my own listening room, I was very impressed with the G1. I now understand why the Studio III has been discontinued - gone but not forgotten.
Bass seemed to be tighter with more slam and improved dynamics. I was not able to do a comparison with and without at the show, but my guess is that the G1 was providing the same if not better results as the Studio III when combined with the Futuras. Sound stage and imaging were excellent and well extended. Highs and mids were as good or better than I have ever heard with the Futuras. If integrated properly, subwoofers can make a significant impact on the entire frequency spectrum.
Lastly, I must comment on the Audio Research (AR) components. There is something wonderful going on with this latest generation of Reference models. I sense additional warmth and harmonics along with all the traditional AR strengths. IMHO, bass performance has caught up to all but the very best solid state designs. Some may argue that they are the equal of any—both tube or solid state. Maybe even more realistic and true to the recording.
Ergonomics and aesthetics are also impressive. I hope that AR never gives up on the silver faceplates and handles. This traditional design continues to hold up well to the competition and it still looks distinctive and quite handsome. You gotta love the easy to read digital displays and the logic and layout of the remote controls. AR continues to be a triumphant leader in the industry.
International Phonograph Incorporated (IPI) Room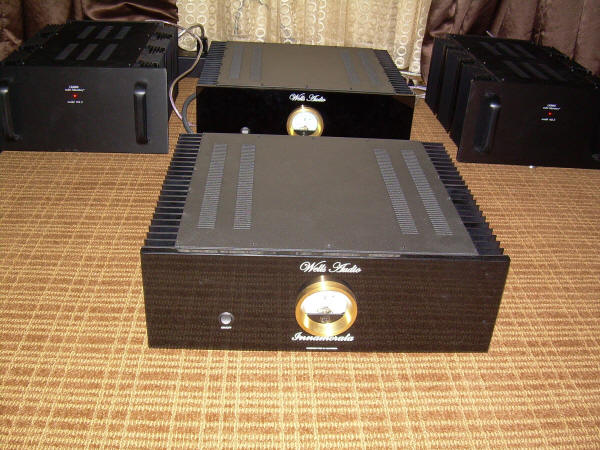 Jonathan Horwich (IPI) is another local Chicago native. He is quite the visionary and has some very interesting plans for bringing his products to market in the future. Jonathon has a considerable reserve of master tapes recorded over the last 40 years. Artists include Bobby Bradford, John Carter, Wayne March, Claire Fisher and many more.
IPI has one simple goal: to record and produce the greatest jazz with the highest quality audio equipment and reproduction possible. IPI accomplishes this goal by copying the original recordings to 1/4 inch two track 15ips IEC (CCIR) 10.5 inch analog tape reels. They also have an expert mastering facility specializing in producing masters for analog or CD replication.
I don't want to sound overly dramatic, but I could feel the passion and excitement when just entering this room. This is a unique company. IPI tapes and CDs are as good as it gets. I had a hard time getting out of my chair and moving on to the next suite. I could have stayed all day. A nice glass of 1961 Chateau Palmer Margaux would have persuaded me to do so - though none was on hand.
For this demonstration, the speakers used were the TAD Reference One. Amplifiers were the Lamn M2.2 monoblocks and Wells Audio Innamorato. The line level preamp and phono preamp were the Lamn L2 Reference and the Lamn LP2. The tape deck was the mighty United Audio Phase 11—check out the sexy picture below. The turntable was the Artesian Fidelity Achates Idler Drive fitted with a Reed 3P/12 arm and Pernambuco wand. The cartridge was a Van Den Hul Colibri XGM. Also on hand was a MSB Data CD IV player and a Meitner MA-1 DAC. All wire was Verastarr Grand Illusion. Master tapes were provided by IPI.
I love small jazz quartet recordings. When properly recorded and then properly reproduced, the system can disappear and you can approach the real thing. We have all heard the standard audiophile recordings that can make most systems sound great, but the musicians and music can sometimes underwhelm. IPI has taken it to another level of sound quality, but this time the music is timeless if not thrilling.
The sound in this room had me mesmerized. Reeds, horns and cymbals were life like. Speed, transparency and dynamics were some of the best I have ever heard at a show. All of this and also an immediate sense of musical purity and harmony. I can only wonder what this system might sound like in a reasonable room with reasonable acoustics.
A few things stood out for me that had me scratching my head and thinking about my recent reviews of some very expensive high end equipment.
The TAD Reference One is amazing. All the recent buzz for Magico and YG Acoustics speakers is well deserved. Finally, after years of slow but steady progress in the industry, we have speaker systems with dramatic and creative new designs that are producing music in ways that never seemed possible.
The TAD Reference One can compete with any of them. Again, we have a fantastic amount of razor sharp speed and transparency. The Reference Ones have an added dimension of warmth and musicality. Too much? What is correct? Only your ears and personal biases can lead you to what seems right. I would like to see some more reviews of these speakers as I think they are really one of the hidden gems available to the audiophile community.
The other product that got my attention was the Wells Audio Innamorata amplifier. 120 Watts push-pull magical musical bliss. It was fantastic when paired with the Reference One.
We rotated back and forth between the Innamorata and the Lamn M2.2 monoblocks. Both were outstanding but different. You can easily understand the price, popularity and respect for the Lamns. They seemed to have a sharper and more defined picture of the music. Imaging and sound stage were state of the art. Proper decay and reverberation provided a Technicolor look into the recording venue. There was also a sense of refinement that most amplifiers cannot deliver.
However, the Innamorato was something of a huge surprise. Plenty of inner speed and detail. Dynamic contrasts were delivered at levels very close to the best. Not as impressive as the Lamns on these measures, but again we have those subjective variables of warmth and musicality added in with the Innamorato. I reiterate, which is correct? Which is more appealing? Are we targeting neutrality or something else?
At $23,790 per pair retail, the Lamns do more than justify their price. At $6000 retail, the Innamorato might be considered a giant killer for those on a budget. From a price perspective this might seem like a mismatch, but for my ears, the Innamorato and Reference One combination should be at the top of your audition list if budget allows.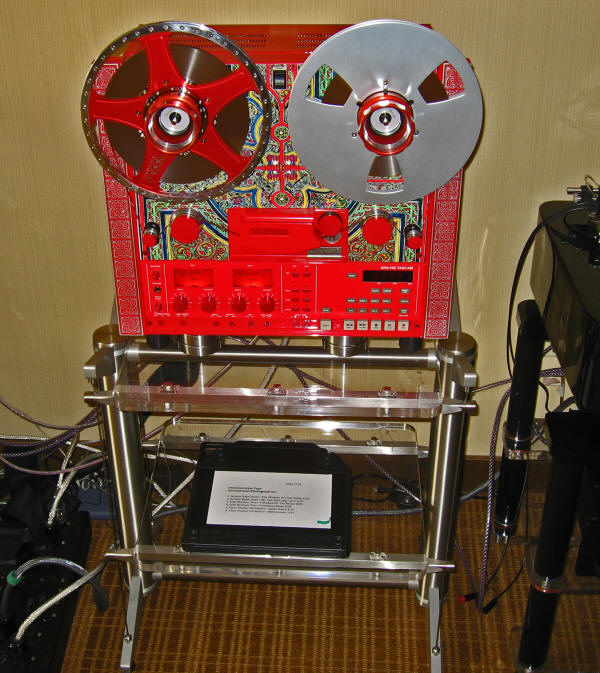 The Mighty United Audio Phase 11 Reel to Reel Tape Deck