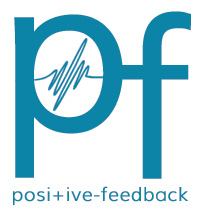 You are reading the older HTML site
Positive Feedback ISSUE 66
march/april 2013
Bonobo, The North Borders
by Michael Mercer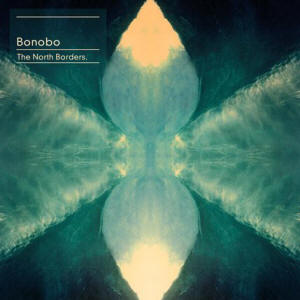 Simon Green's Bonobo project has been dropping gorgeous deep electronica for years. His first LP, the chilled out Animal Magic was a perfect post-rave come-down record. It was equal parts middle eastern vibe and modern electronic. The engaging yet mellow fusion helped usher in a new approach to instrumental "chill-out" music. Green found a way to blend numerous styles and origins while keeping things compositionally tight. The North Borders showcases Bonobo's ability to do just that: Keep things fresh and varied without losing cohesion and focus.
Take Bonobo's slicked out broken beats and symphonic grooves, and toss in Erykah Badu's buttery lyrical flow and you've got "Heaven for the Sinner": A cosmic electro-soul masterpiece complete with string arrangements. Eskmo fans should dig "Emkay". The track combines spacial mechanical-sounding elements (clicks, snaps and stabs) with ascending vocal samples and a killer breakdown. This is some of Bonobo's best work. The music gets me groovin' in my car seat and head-bobbin' at my desk (doing it right now as I type these words). I've grown to appreciate the art of creating a sense of more with less in music.
By more I don't mean more with regard to construction or composition. I mean a deeper sense of forward motion in the music; a sense of progression. I think being able to energize the listener with less musically is a real challenge. It becomes more about the use of space between the notes in a way, and Bonobo has mastered that aspect of his chosen art form. The drivy "Antenna" shows us his keen sense of space as well as his love for a sturdy, pounding kick drum. Bonobo also shares his deep acid house chops in "Jets". The track is liquid electronic soul with a silky groove. This is after-party music for the sunrise crowd: Hands in the air, fists pumped, a swift night of clubbing behind you and another morning full of beats coming up next. This is also the kind of music you play in your ride on the way to the club. However, if you're not heading to any dance clubs any time soon this LP is also perfect for roadtrips. Just hit play and enjoy the scenery while spinning The North Borders. I think you'll find it's a suitable audible compliment to almost any view outside your window. The record just blends well with life without getting lost in the fray or consuming all your attention. I don't mean to imply this is elevator music with that statement. Quite the contrary actually. It's just nice to find something to listen to that works in the background while I'm working, as well as in the listening chair.
There's a killer mellow vibe throughout the whole record. It's far from boring, but it doesn't hit you over the head either. He's managed to strike the perfect balanced of hard-hitting, loopy drums and elegant (yet dirty at times) basslines. The tracks are also light enough where you could play this while carrying on meaningful conversations. There's some music you just can't play while trying to concentrate on anything else simultaneously, at least for me. This is the quintessential music for kickin' back with your friends and family, enjoying some down-time. We could all use a little more of that right? Bonobo has produced a serene sonic experience with The North Borders. I highly recommend checking it out.