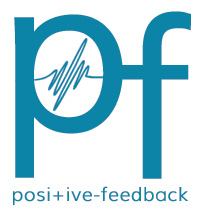 You are reading the older HTML site
Positive Feedback ISSUE 66
march/april 2013
From an Editor's Notebook: Another Update to the PFO Master List of DSD-Capable DACs, April, 2013
by David W. Robinson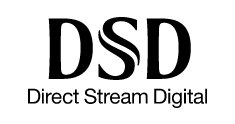 Update time…again!
I am sitting here at my desk right now, writing this update while listening to a brand-new and brilliant DSD recording of Alex DeGrassi on guitar…he of wonderful Windham Hill memory…from Cookie Marenco and Blue Coast Records. Haunting and mellow stuff, extremely well rendered by the exaSound e20 DSD DAC. (See my review of that DSD DAC elsewhere in this issue.) It reminds me of why we need DSD in our listening rooms and throughout our homes: it connects us directly with the studio.
And the original mic feed remains what it has always been…my ultimate reference for the audio arts.
"Mic feeds and master tapes for the masses" is what I announced back in 1999. We are now closer to that than ever before, due to the advances that are being made in DSD right now.
Back in Issue 65 I gave our latest list for DSD-capable DACs, current as of that time. Time marches on, and there are more additions to the list. The moment has come to get this latest list to you, our readers, ASAP.
I also want to tip my hat to Michael Lavorgna of Audiostream for providing an excellent resource list for DSD lovers. I recommend it most highly, and want to point PFO readers to its latest iteration at Audiostream.com. I found some DSD DACs that I was unaware of on Michael's list…thanks, Michael!
In no particular order, this is the DSD DAC list as of April 22, 2013:
Playback Designs MPS-5 w/USB-X interface
Playback Designs MPD-3 DAC
Mytek Stereo 192-DSD DAC
dCS Debussy USB DAC with DSD streaming support
Benchmark DAC2 HGC
EMM Labs DAC2x
Meitner Audio MA-1 and MA-2 DACs
Simple Design Sonore exD DAC
Chord Electronics Chordette QuteHD DAC and QBD76 HDSD
exaSound Audio Design e20 DAC
Fostex HP-A8C DAC
MSB Technology DAC IV
McAUDI DSD DAC (first production set debuted at RMAF 2012)
Korg DS-DAC-10 (to be released in the near future)
Resonessence Invicta DAC
Teac UD-501 DSD/Double DSD DAC
Luxman DA-06 DSD DAC
Wadia Intuition 01 integrated with DSD-capable DAC
S.o.T.M. sDP-1000 DSD-capable DAC/preamp
Light Harmonic Davinci Dual DAC (DSD-capable)
Auralic Vega DSD-capable DAC
Oppo Digital has updated their BDP-105 for DSD from USB devices (beta firmware update is available at their Web site), and their next universal player will support DSD via USB (DoP)
RATOC Systems RAL-DSDHA1 DSD DAC (DoP over USB 2.0; 64fs only; no Double DSD [128fs]) yet. See http://www.ratocsystems.com/english/ for details.
RATOC Systems RAL-DSDHA2 DSD DAC (DoP over USB 2.0, 64fs only, no Double DSD [128fs]) yet. See http://www.ratocsystems.com/english/ for details.
Lector Audio Digitube (miniwatt ECC-81/12AT7) DSD DAC; first tubed DSD DAC to my knowledge. Does DSD and Double DSD, and PCM to 384 kHz. For more see http://www.lector-audio.com/digitube-dsd.htm
Sonore DSD-capable DAC (64fs and 128fs DSD, plus PCM to 192/24), USB 2.0 input only. http://www.sonore.us
Cary Audio DMC-600 Digital Music Server
Lynx Hilo Reference DAC
Esoteric D-03
Lumin Audiophile Network Music Player
CH Precision C1 Digital Controller
Marantz NA-11S1 Network Player and DAC
Matrix Audio X-Sabre DSD DAC
Onkyo TX-NR5010 Audio/Video Receiver
Pioneer Electronics SC-67 Audio/Video Receiver
TechDAS D-7
Wadia Intuition 01
Note that E.A.R. has announced that they will be releasing a Tim deParavicini-designed tubed DAC that will support DSD natively over USB 2.0. I am not yet aware of a definite release date for this unit, but the news is very exciting.
Also, for those looking for professional-grade A/D and D/A DSD conversion, Merging Technologies' Horus converter offers up to 48 channels of analog-to-DSD conversion, and up to 48 channels of DSD-to-analog conversion. Multi-channel is available in blocks of 8 channels. The software package for the Horus AD/DA with DSD/DXD is Pyramix 8.1.x. Serious DSD-surround enthusiasts as well as audio engineers will want to check this out; it's a very powerful option for multi-channel DSD.
We'll continue to keep you updated on DSD DACs as we become aware of them. Our readers are invited to email me of any DSD-capable DACs that they know of and do not appear on this list.
As to DSD download sites…
…check out Michael Livornga's handy DSD download list at http://www.audiostream.com/content/dsd-ready-dacs-short-list. The numbers are growing, and more are coming!